Discover Genny's Pre-Fall 2020 collection inspired by the contrasts of Mongolia's unspoilt countryside – it's deserts, crystal-clear lakes, and mountain peaks, presented with brand's latest lookbook.
"The key word of the collection is Sustainability, so Genny opted to use special, patent-protected yarns, the new, modern wool that thinks about the future of the planet, respecting Nature and the atmosphere.
Cashmere and alpaca fabrics define outerwear with both soft, over-sized lines, and more A-shaped lines, emphasising the waistline and underscoring a flared silhouette with generous flounces. Pinstriped and herringbone fabrics, drawn from a man's wardrobe, find their expression in suits and tuxedos that feature a distinctly tailored line exalting the shoulders. The volumes are suited to many different occasions.
Special occasions are identified by opulent satins, combed wools and lamé fabrics, supple dresses drawing the eye to the waistline as they caress the sensual lines of a woman's figure. Sophisticated patterns of light are created by chains and Swarovski embroidery, buckles, brooches, and jewel buttons, enhancing the image of a sophisticated, modern woman."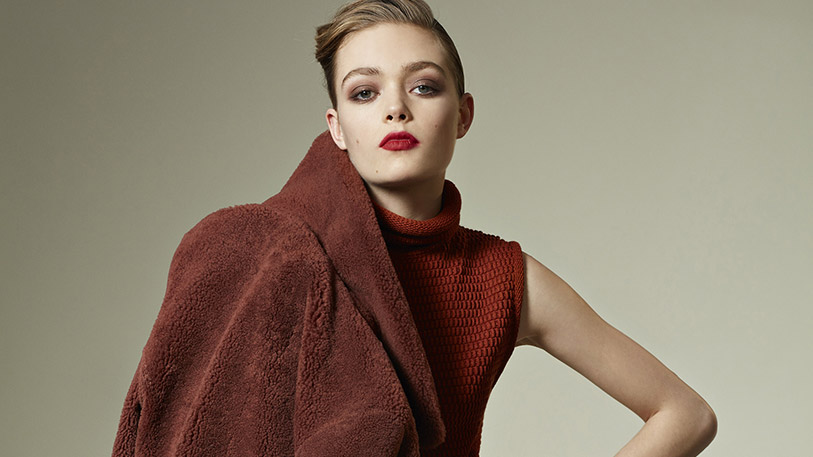 Courtesy of ©GENNY