Discover Gunther's Fall Winter 2020.21 Collection Jour Blanc presented on Saturday, January 18th during the recently finished Paris Fashion Week.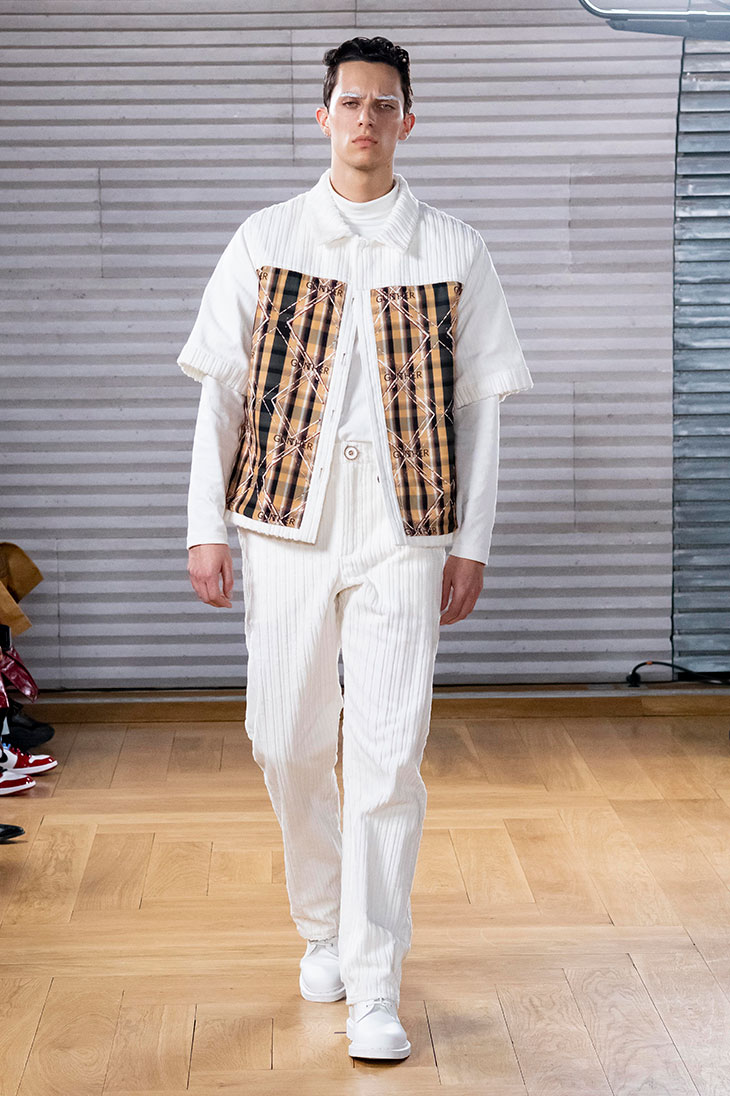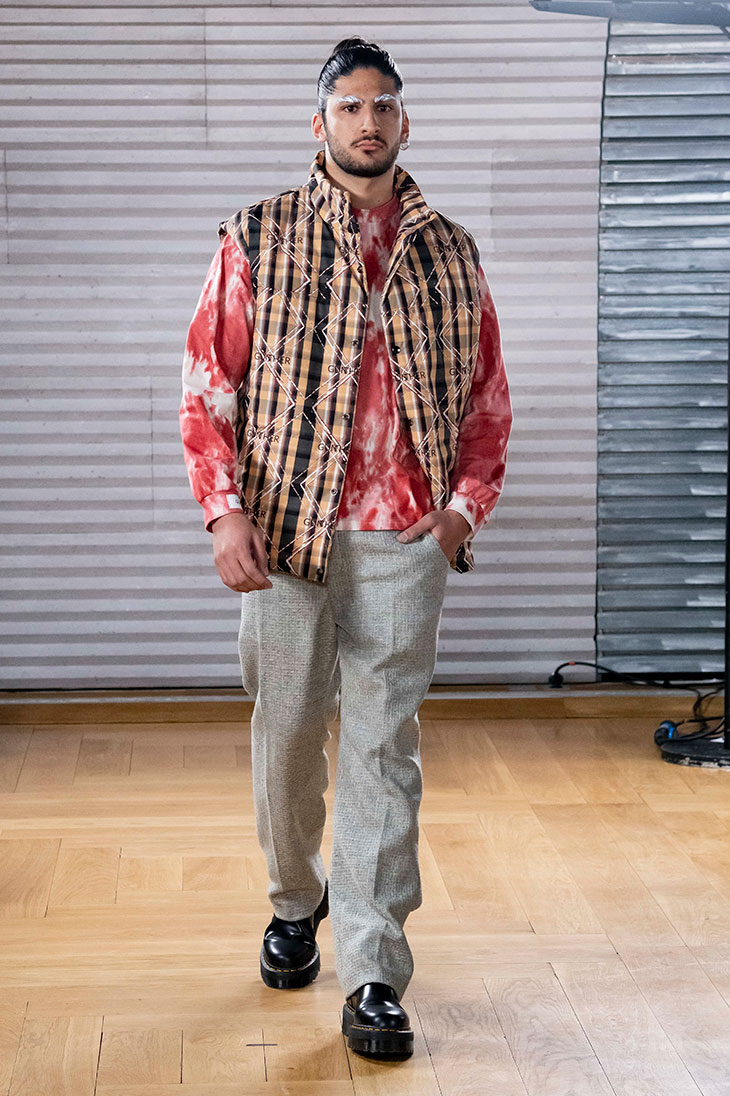 Saturday. 11:00 in the morning. When looking out of the window, there is no contrast to be seen .Everything seems to be wrapped in a uniform white glow. Falling down in large flakes, the snow is settling a white blanket all over the mountain. Outside, the ski tracks have disappeared;so have our bearings. The horizon has become imperceptible. In front of the crackling chimney fire, feeling nostalgic about the day before, we appreciate this moment of calm during the storm. Yet, the irresistible desire to go outside catches up with us. Dressed in Gunther's clothes, we choose to take on the whiteout… – from Gunther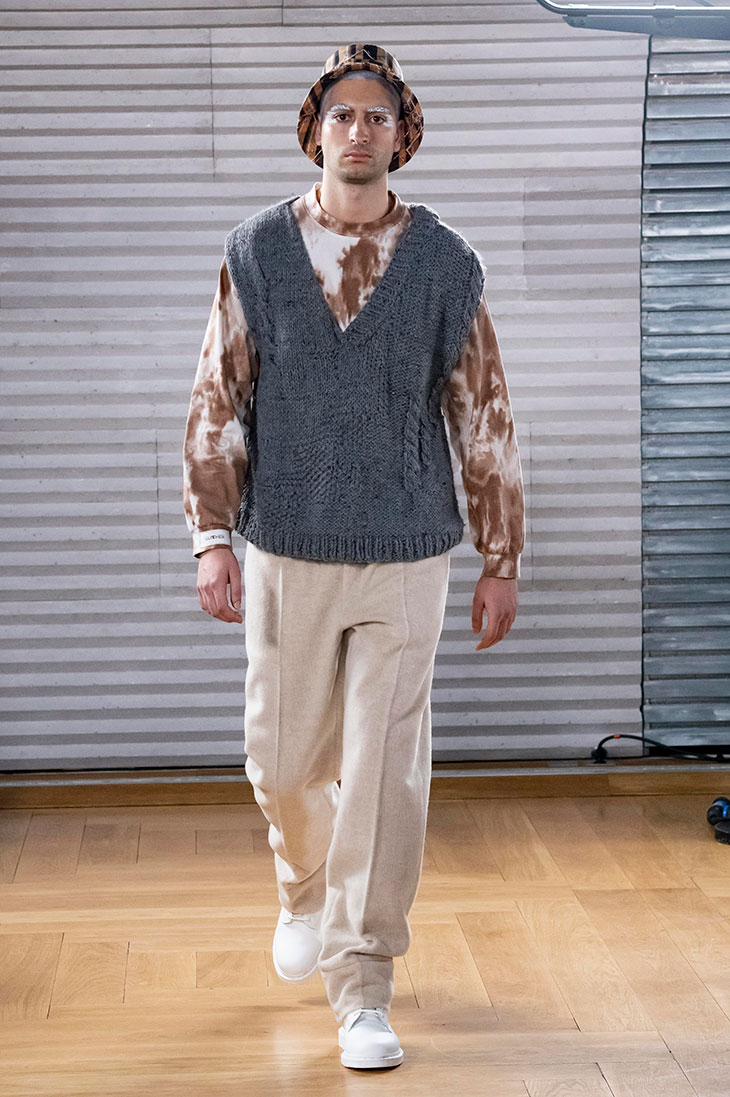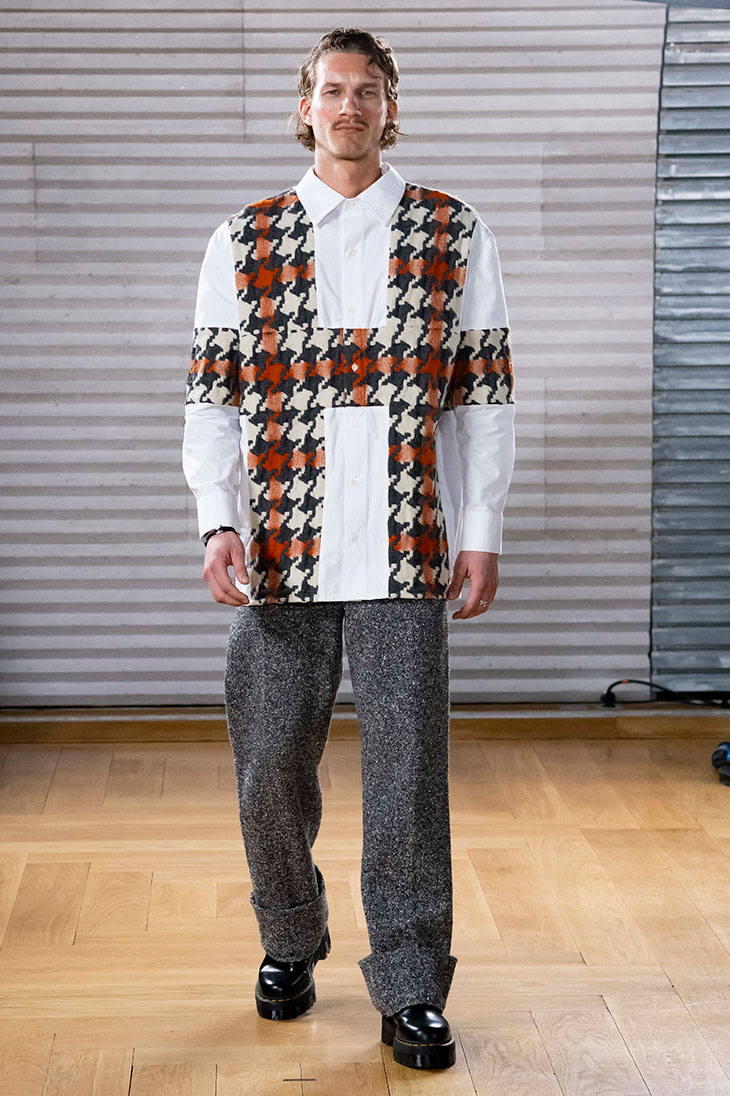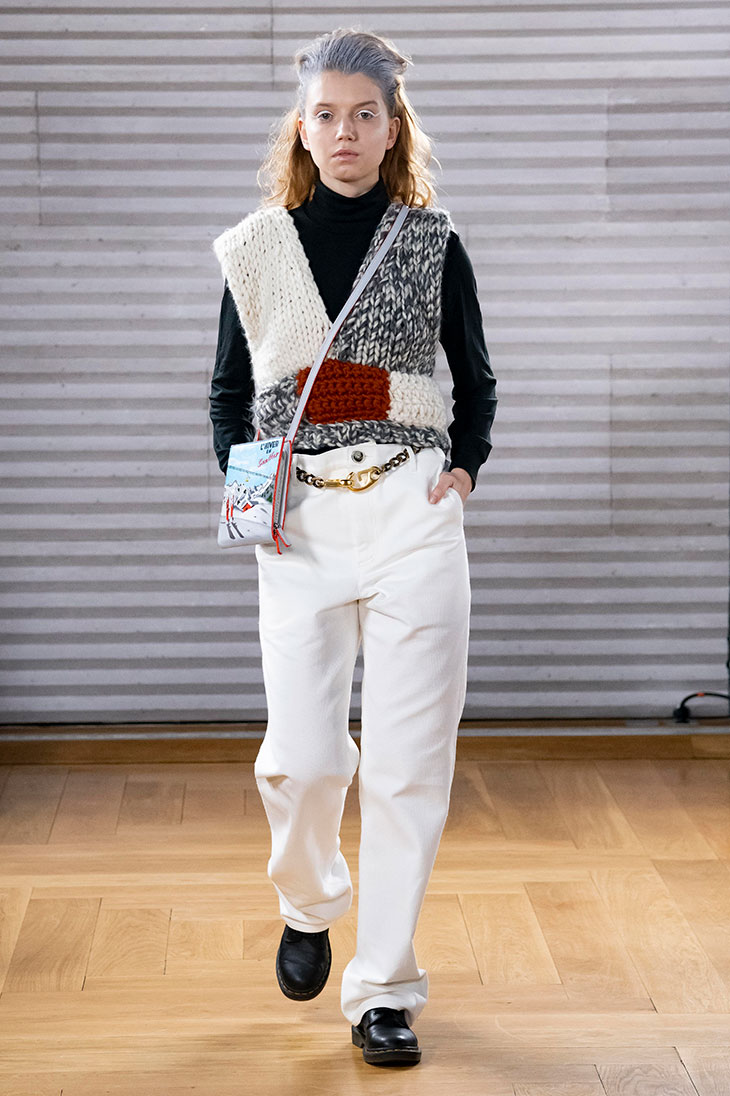 Outside, with the head in the clouds, and our whole body plunged into a thick mist, we wrap ourselves in our hand-knitted scarf while our feet sink into the snow. The comfort of the chalet, the warmth of the wood fire and the winter colours translate in to our clothes: their materials, their colours and their look, chic and relaxed. Unique patterns, recycled wool combined with silky cashmere, GUNTHER textures echo our sensations but also the volumes of this winter landscape, wrapped in its most beautiful blanket of snow. In the distance, our destination is gradually taking shape. We hear it, we feelit, and soon we'll be there.