Discover Katie Ann McGuigan's Fall Winter 2020.21 Collection, inspired by photographer Tom Woods' images of every-day life in the north of London in the late 1970's and early 80's, presented during the ongoing London Fashion Week.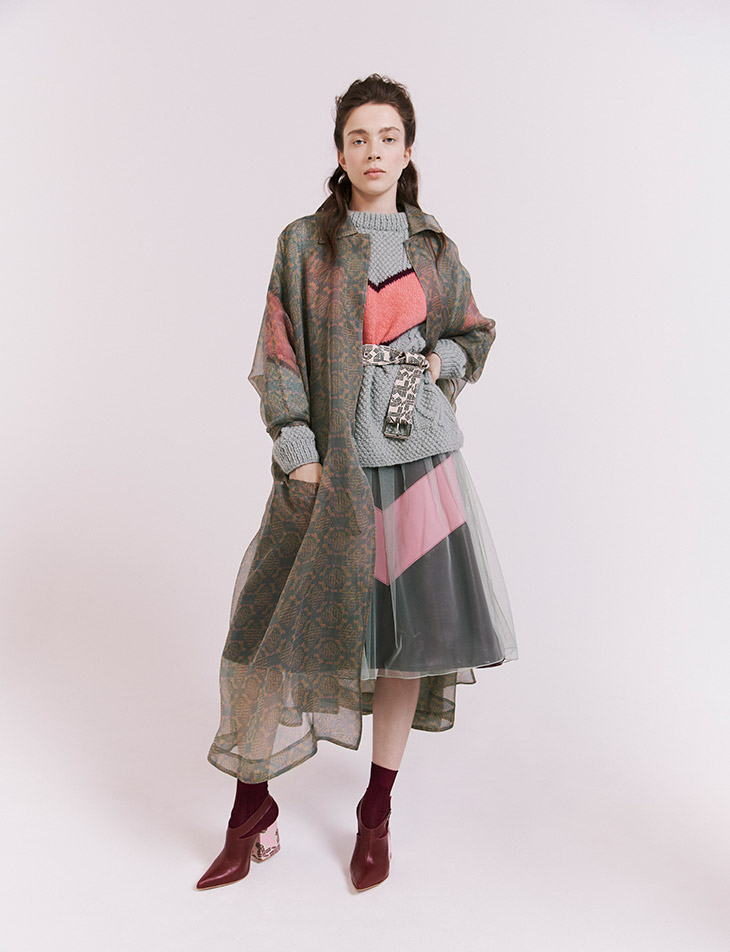 It's the every-day person, that isn't looking to make a conscious fashion statement, that I felt so enthralled by. – Katie Ann McGuigan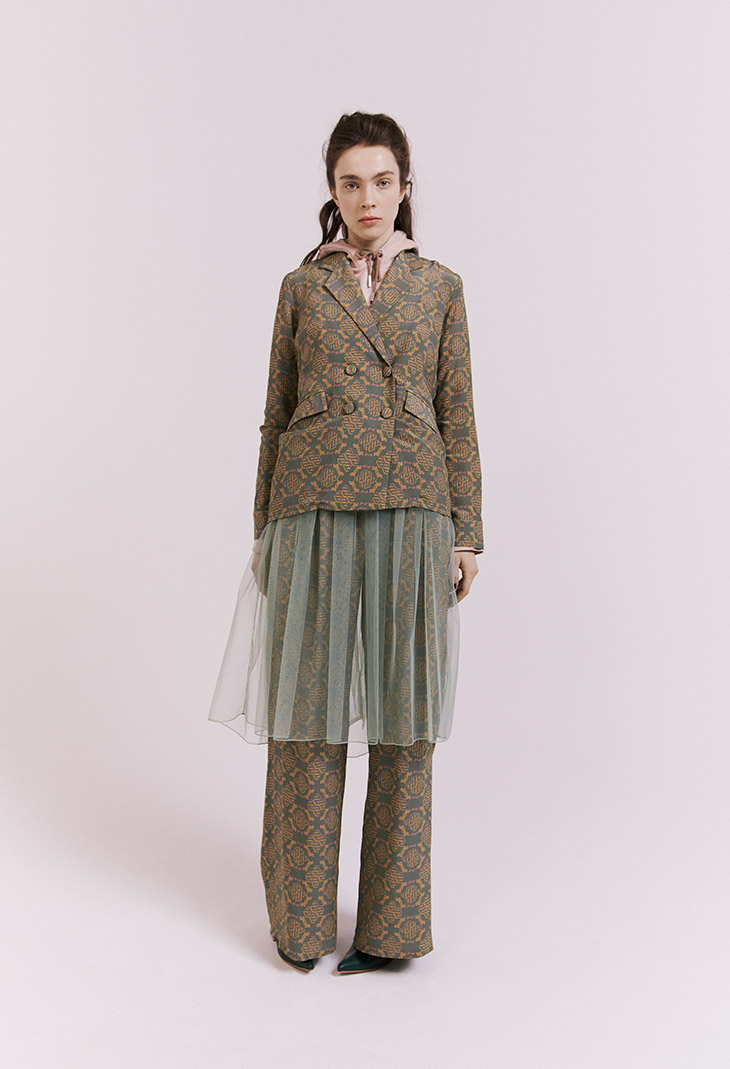 "AW20 looks into prints, graphics and garment illustrations from furnishings and from inside the homes of the photographer's subjects. The details from these subjects being referenced include plastic bags being carried, true 80's sportswear and bright logos, which is timely with the apparel of the era. A new addition to AW20 includes hand printer puffer jackets, filled with recycled plastic bottles, all hand printed in Katie Ann McGuigan studio. Geometric pattered skirts and tops, mimicking a modern interpretation of a chevron print feature alongside signature come back styles, silk Crepe de Chine and Organza digitally printed dresses, leather jackets featuring all-over graphic Vinyl.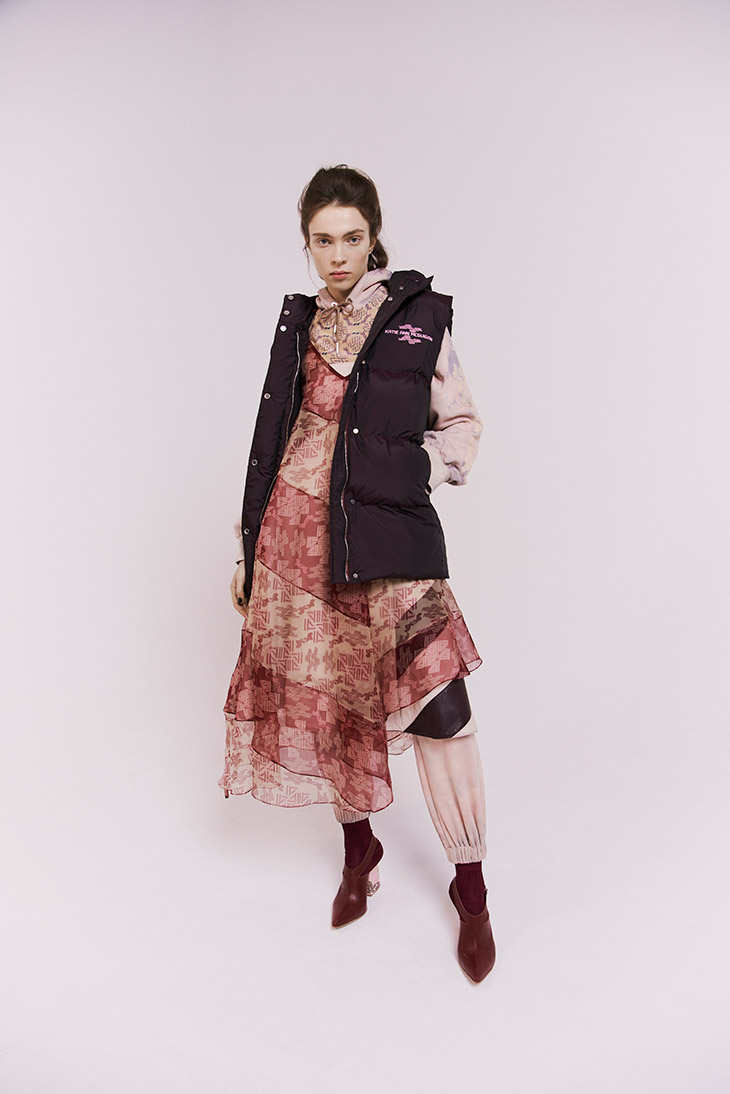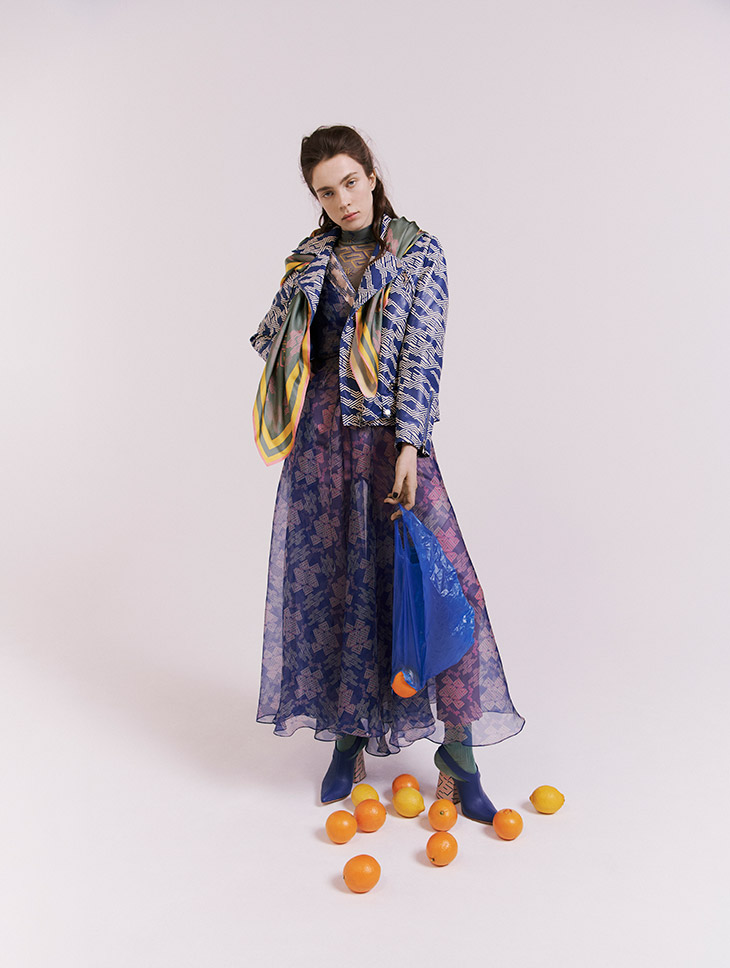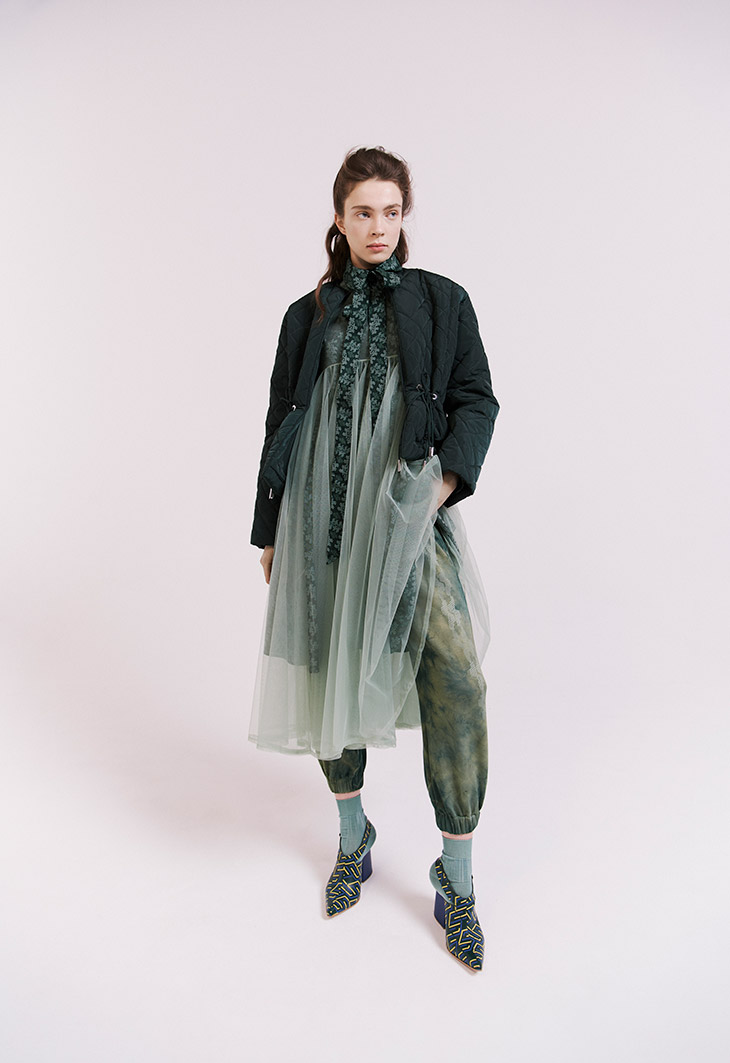 To match with these prints and garment styles, McGuigan has taken her signature jogger and hoodie sets and given them a new twist with the 80's apparel look. Matching drawcords and silk loops cinch garments in at the waist, as well as create delicate straps – reinterpreting the look and feel of Woods work and the pallets and tones within the photographs."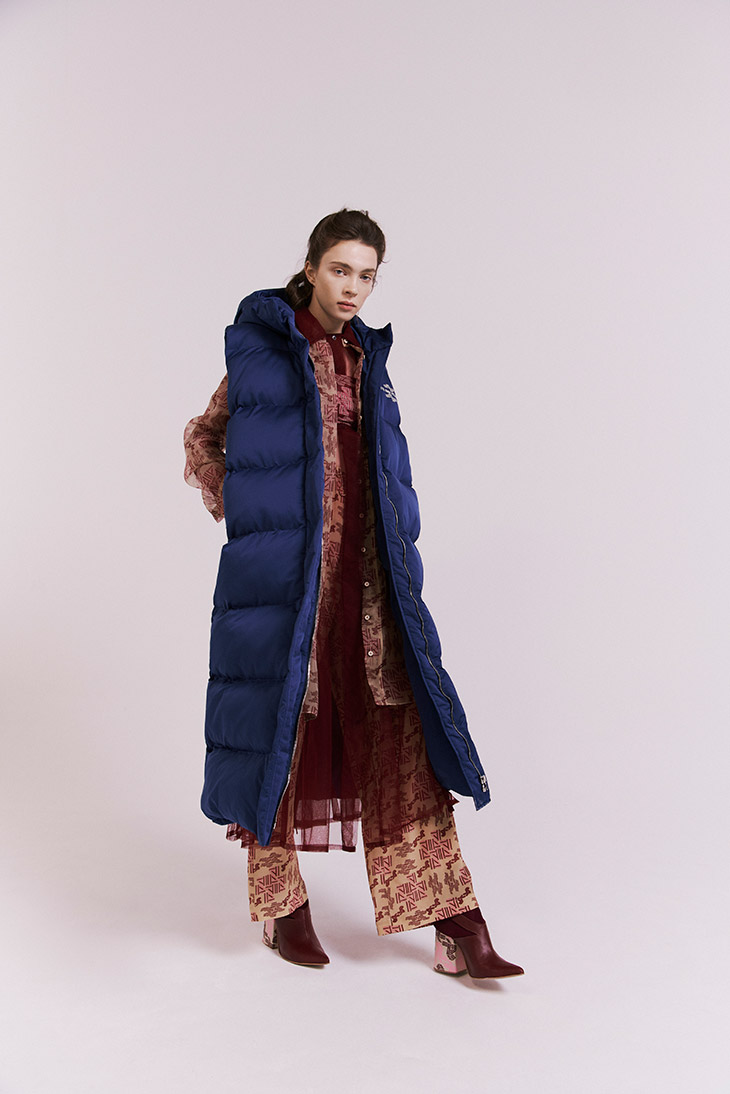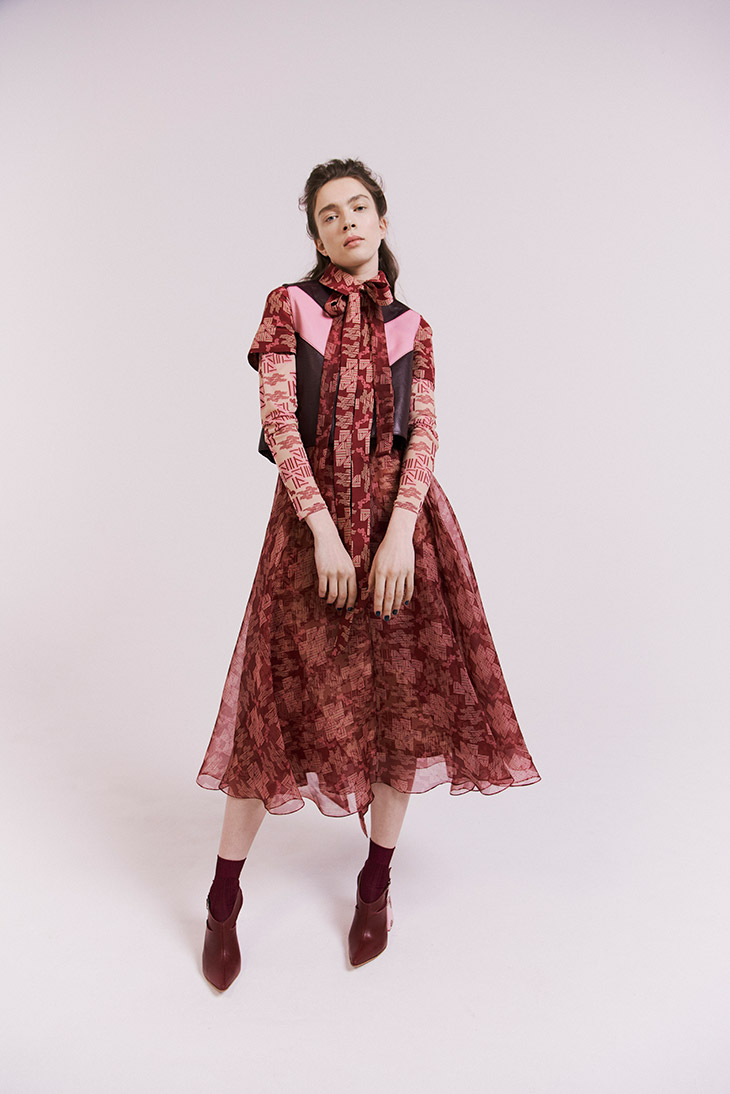 Styling by Steve Morriss
Makeup by Francesca Brazzo at The Wall Group using Skyn Iceland
Hair styling by Halley Brisker at The Wall Group using L'Oréal Professionnel
Manicure by Roxanne Campbell at The Only Agency using Roxanne Campbell nail lacquer
Set Design by Penny Mills at The Wall Group
Furniture Orior furniture for the Cabbie Sofa & Chair Hand In Ireland
Invitation design by Bell & Blood Studio
Sound design by Luke Tristram
Communication and PR by The Lobby
Special thanks to Steve Morriss, Anneka Kumar & Rachel Foster at the Wall Group, Orior furniture- Ciaran, Rosemary & Brian McGuigan, Wool & The Gang, Lamp Zips, Isabella Davey, Claudia Laverack, Sophie Rix & Annabelle Morell-Coll at the British Fashion Council.
Courtesy of © KATIE ANN MCGUIGAN / THE LOBBY