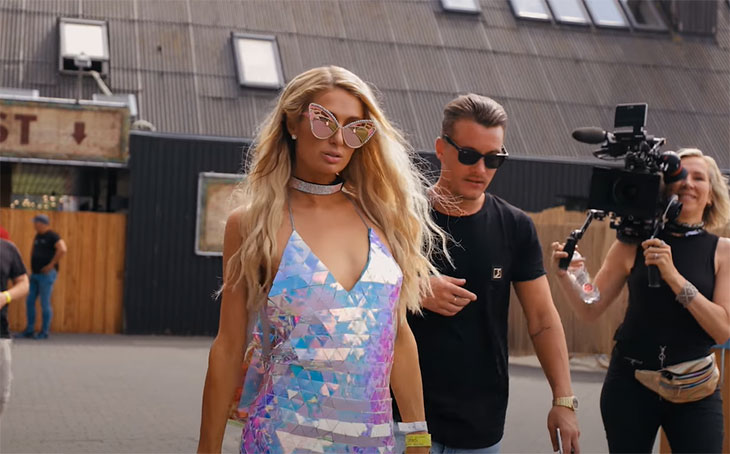 Paris Hilton's new documentary, This is Paris, is coming to YouTube Originals next month, and uncovers the hidden past of the international icon. Directed by Emmy-winning director Alexandra Dean, the documentary will debut on Paris' YouTube channel on September 14th. It includes appearances from Kim Kardashian West, actress Kyle Richards, Nicky Hilton and Paris's mother Kathy Hilton.
The recently released trailer sees Paris discuss the childhood trauma, detailing something that happened to her as a teenager. Something happened in my childhood that I couldn't talk about with anyone, but I couldn't tell you guys because every time I tried I'd get punished. – she says in a trailer, recalling the nightmares from the past, preparing to talk the mental abuse that she underwent as a teenager at boarding school in Utah.
I've never been this open about my life before, but I'm finally ready to share my truth. – she said via her official Instagram.
View this post on Instagram
In this untold story of Paris Hilton, she discuss her difficult experiences with friends and family, including her younger sister Nicky Hilton. She was the original influencer and first celebrity to be adored simply for being famous. I feel like I was one of the first pioneers to start this genre of celebrity. I love social media and being able to interact with my fans. The only negative thing is the lack of privacy as people will know where you are when you post things. – said Paris in an exclusive interview for Design SCENE.
Hilton also explains that she's been stuck with a character, as a response to the trauma she underwent. I'm so used to, like, playing a character, that it's, like, hard for me to be normal. I feel like the whole world thinks they know me. No one really knows who I am. I don't even know who I am sometimes. I didn't used to be that way. – she said.
This is Paris premieres on YouTube on Monday 14th September 2020.