Following the successful first release last December, Prada and adidas have teamed up again on a second drop of the Prada Superstar sneakers. Blending artisan crafts and innovation, the new release comes in three colorways: monochrome black, white with black, and chrome silver with white.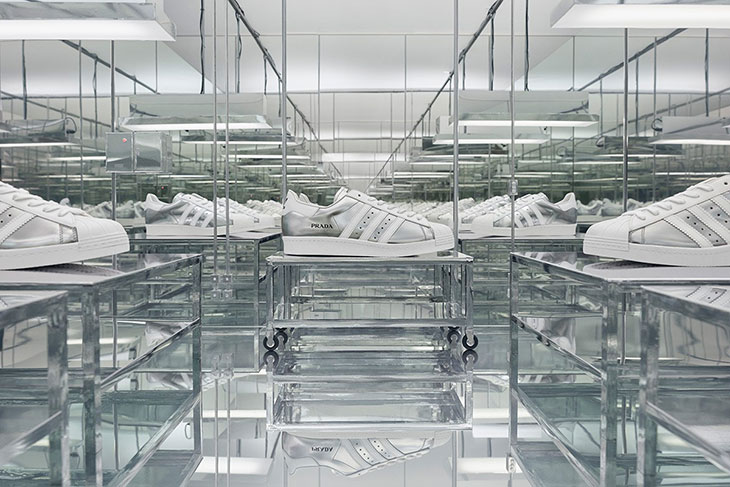 Artisan crafting is the essence of the Prada Superstar sneaker made by Prada footwear manufacturers in Italy, combining the lexicon of luxury with the language of high-performance sportswear in a shoe with unique, innovative style.
– from Prada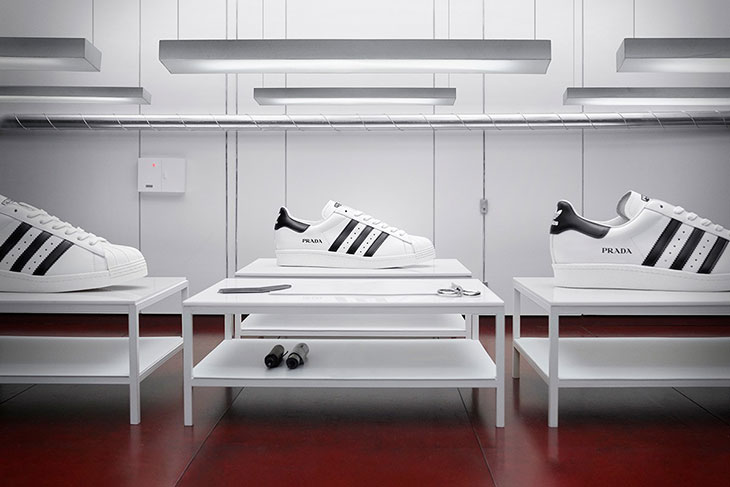 Made in Italy by Prada footwear manufacturers, the sneakers have the "Made in Italy" hot-stamped phrase, a distinctive sign of artisan crafting, and the double Prada and adidas Originals logos.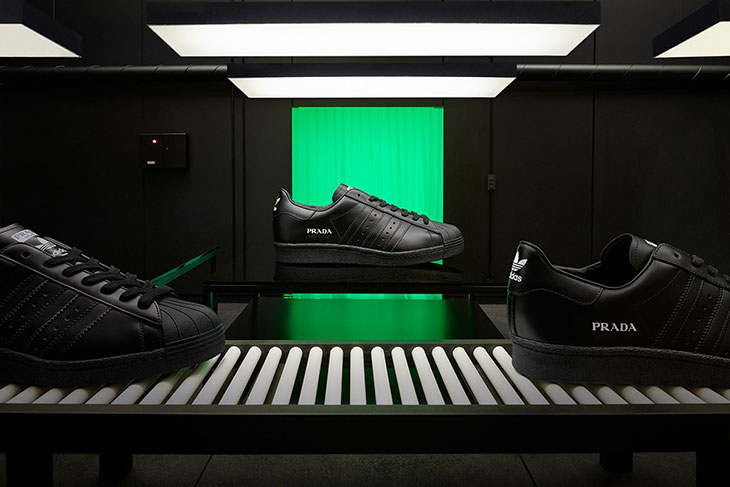 The collaboration combines the sports tradition of adidas and Prada's leather-working expertise.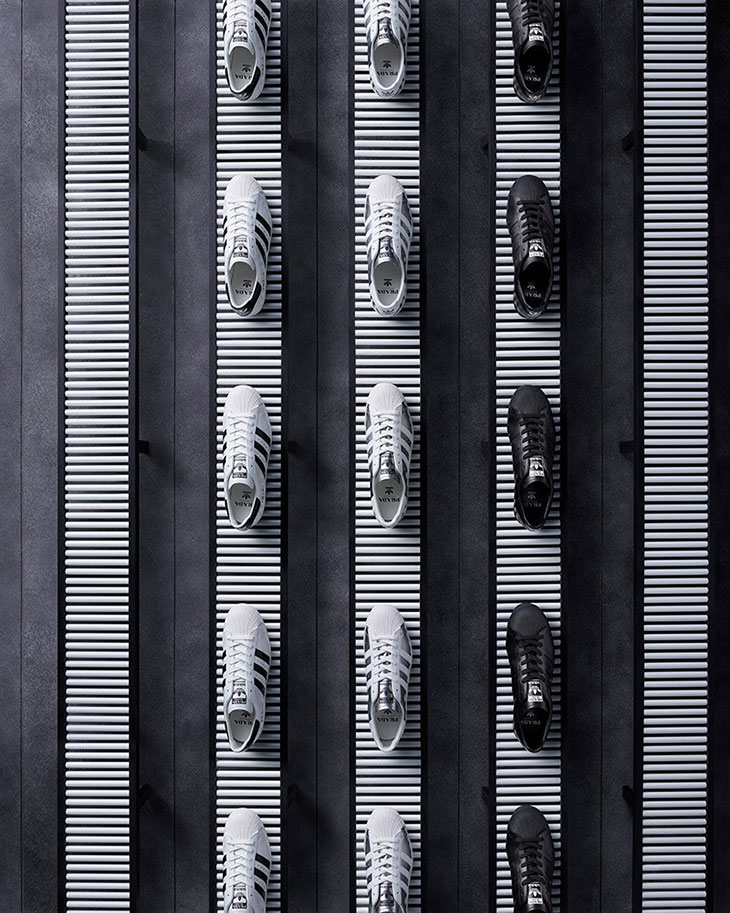 The sneakers will be available in-store and online at Prada and adidas, as well as at select retailers from September 8th.