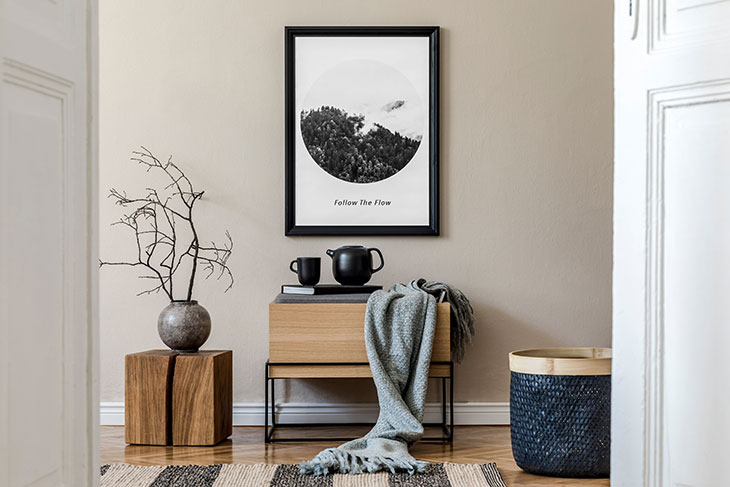 It's common for real estate agents to recommend home staging to clients who are looking to sell their homes. With this service, a staging company will furnish and decorate the home to make it as appealing as possible to potential buyers. Not only can this increase the sale price, but it can also help speed up the sale. If you're about to sell your home and want to try your hand at staging, then the tips and tricks below can help.
Read more after the jump:
1. Improve the Curb Appeal
By cleaning up the outside of your home, it can boost curb appeal and make the home look more inviting. While plants and flowers can be great starts, many staging companies recommend integrating rugs and chairs to make the entryway look cozy.
2. Add Greenery
Bringing plants inside of your home will make the space look fresh and welcoming. Fortunately, it's easy to bring the outdoors inside by using indoor plant hire services Brisbane. With this service, a design team will bring in plants that complement your space to achieve the look you desire. They'll even deliver, install, and take care of the plants so they always look beautiful and fresh. With this, you'll never have to worry about potential buyers seeing dead plants when they go in for a tour.
3. Focus on the Kitchen
Most real estate agents agree that kitchens are the rooms that sell homes. This is why staging companies will make it a point to remove clutter, including appliances that are seldom-used. They may also recommend having deep cleaning done to refresh the space and get rid of any hidden stains, crumbs, and spills.
4. Remove Family Pictures
When potential buyers walk into your home, you want them to picture themselves living in it. To help with this, you'll want to pack away family pictures or personalized decorations. Staging companies will replace these with neutral artwork and decor that accent the space.
5. Re-arrange Furniture
Changing the arrangement of your furniture can make your space look bigger. This can also improve the way your home flows so it's easier for buyers to make their way from room to room. When doing this, you'll want to first choose a focal point that the furniture will be centered around. This could be a window, television, fireplace, or any other big piece inside of the room. Once you have this, arrange furniture so that pieces are facing each other and people can sit and talk without turning awkwardly.

6. Add Rugs
The right rug can make a room look beautiful and well-designed. However, it's important to make sure it's just the right size. A good rule of thumb is that the front legs of the furniture should sit on the rug.
Adding a rug on the floor doesn't mean you are done – you can add up different layers of rugs, mix different textures and style with different layers. For a more vibrant and colorful appearance, use different colors, designs and styles altogether.
Rugs are not only for floors, as they can also be used on walls. If you are facing a giant blank space, then make it into a gallery wall using a rug. Purchase a large graphic rug and then attach it on the wall.
Make Your Space Look Amazing
Staging a home is something that you can do on your own if you're willing to clean, get rid of clutter, and re-arrange. With the addition of plants and the right neutral decor, you'll end up with a space that potential buyers will be excited to walk through. This could mean a speedier sale and being able to move as quickly as possible.