Simone Rocha as undoubtedly one of the most promising names to regularly show at London Fashion Week has remained in London for the challenging Spring Summer 2021 season as well. Rocha whose runway shows were proclaimed as a top 10 runway show by VOGUE.com for eight season this time opted for a simple studio lookbook to present the collection to the larger audience. Shot against a white wall the lookbook leaves Rocha's work to speak on it's own.
The new collection further explores the victorian influences in Simone Rocha's designs with a fittingly somber node to total-black looks.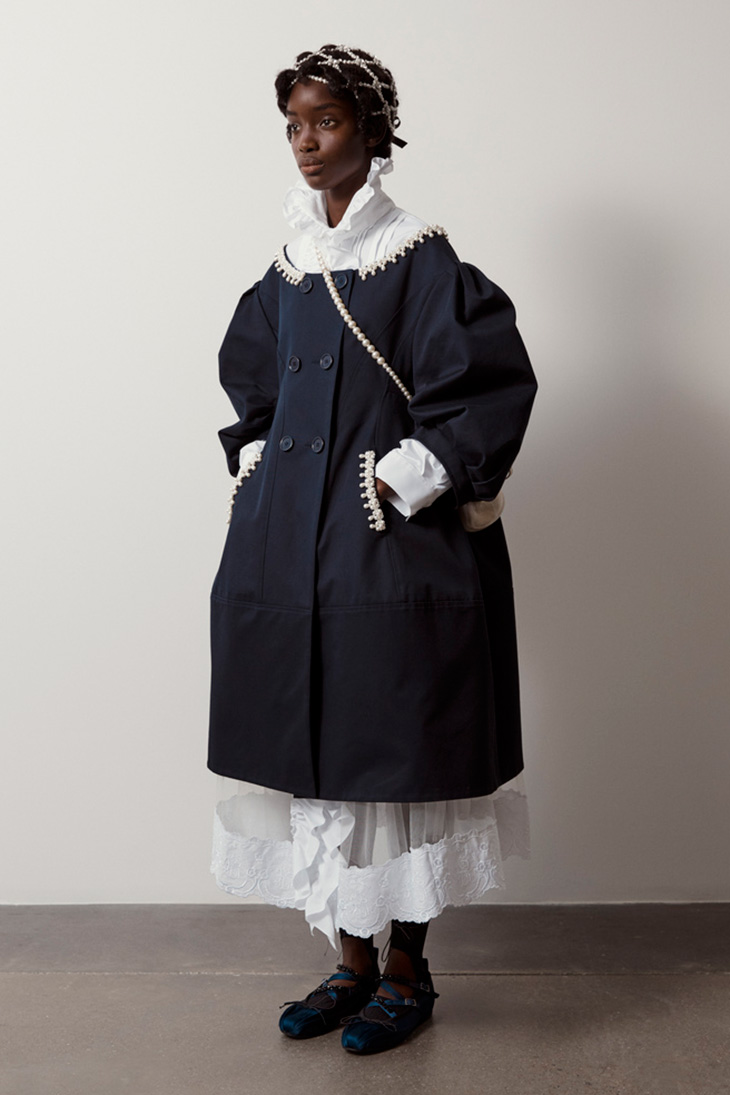 Rocha once again goes into couture like detailing for her pieces – with Victorian era referenced perhaps stronger than ever the craftsmanship behind the collection is equally as delicate. Details from the collection are available on Rocha's Instagram profile.
While to wear a full Rocha look certainly might lean heavy on the costume side, owning any of the pieces individual looks like a true investment for the coming days.
Simone Rocha Spring Summer 2021 collection features 29 intricately crafted looks – discover the full lookbook: