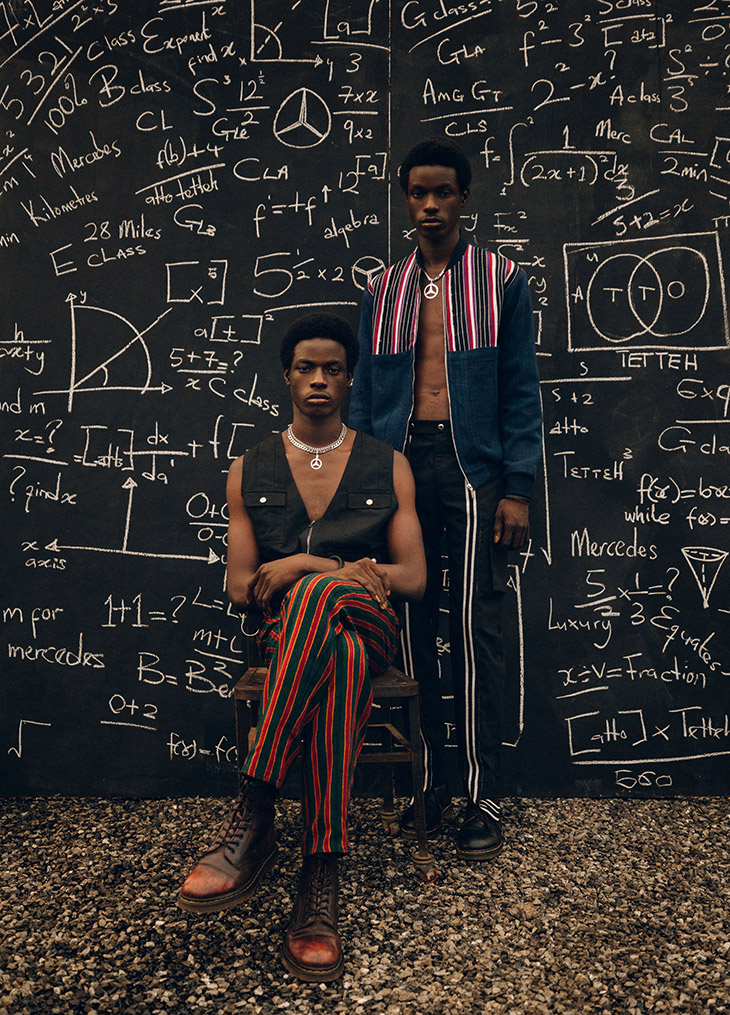 In addition to its support for global fashion communities for over 25 years, Mercedes-Benz continues its engagement. This time it is focusing on the Ghanaian capital city Accra. As it happens often in life, new challenges lead to new ideas: Instead of Mercedes-Benz Fashion Week Accra, which was planned to re-launch in October 2020 and had to be postponed to Q3 2021 because of the worldwide Covid-19 pandemic, Mercedes-Benz has worked with a local creative team to create a striking photoshoot that takes the viewer on a visual journey to the lively streets of Accra. For that purpose, five of the Ghanaian's capital most promising talents present their latest collections in a series of photographs that were taken by Carlos Idun-Tawiah.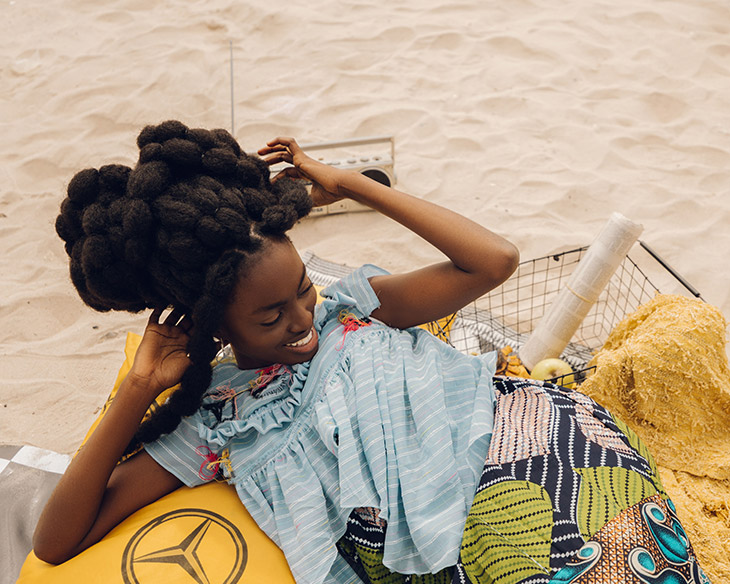 The vibrant images have a deeper message: their aim is to start a conversation about how, historically in Ghana, skills and lessons are passed from generation to generation. Thus, they inspire designers and creatives to begin a dialogue and to work together. The five design talents that are chosen for this project and get the opportunity to present their talent to a wide, global audience are: Larry Jay, Steve French, Hazza, Atto Tetteh and Chloe Asaam.The pictures are taken in a highly expressive, powerful documentary portraiture-style of fashion photography. The bold, eye-popping colour choice of many looks underlines this strong, unique character.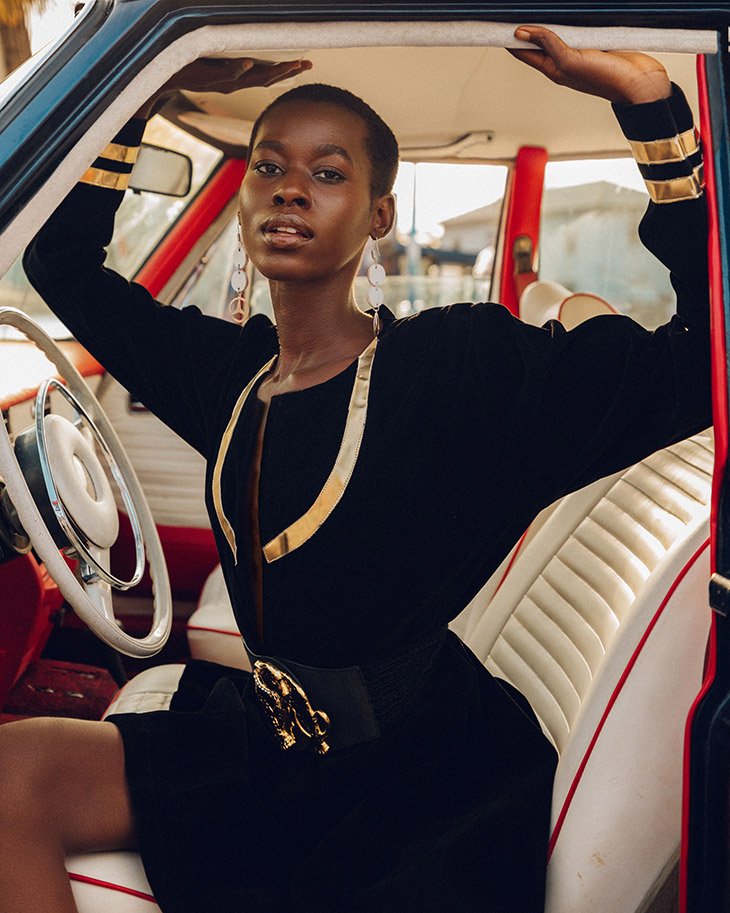 "Aspirational design is at the heart of the Mercedes-Benz brand, and our commitment to supporting global talent who push creative conversation forward is more important than ever. The level of talent in Ghana is truly inspiring and we are excited to kick-start planning to re-launch Mercedes- Benz Fashion Week Accra, when it is safe to do so." – Bettina Fetzer, Vice President Marketing Mercedes-Benz AG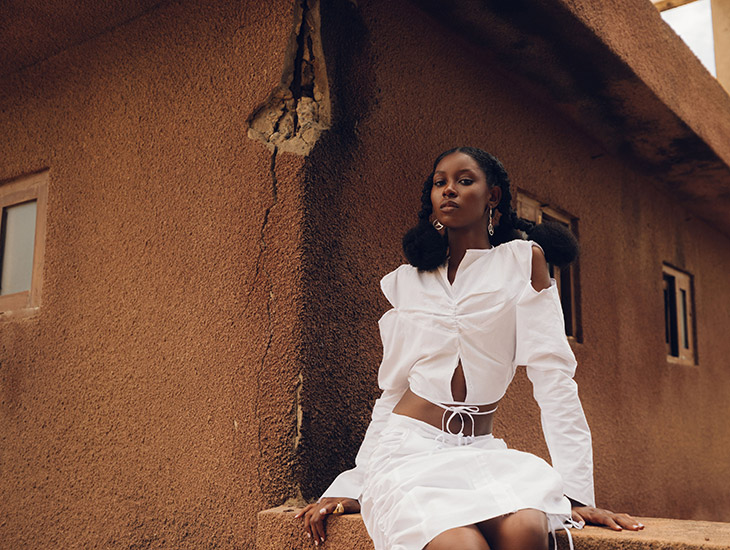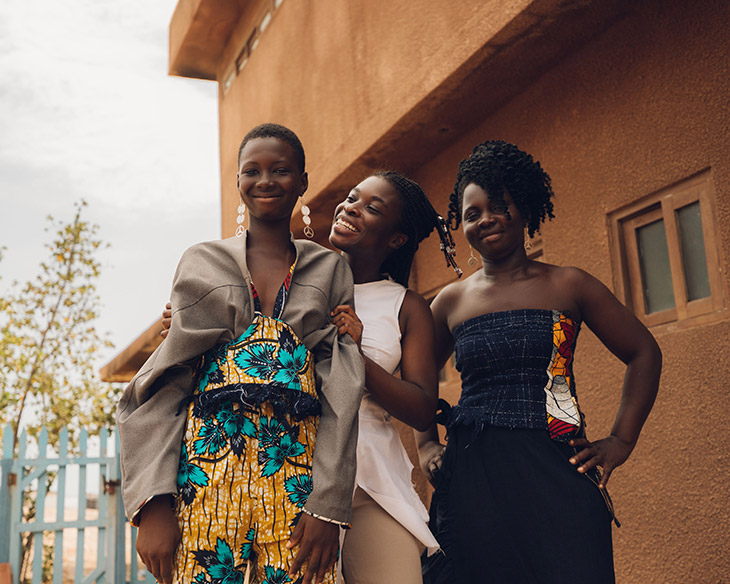 As models for her collection, womenswear designer Chloe Asaam chooses her aunts and grandmother. Her line definitely deserves devotion: she harmoniously unites Ghanaian symbolism with technology by integrating QR codes into her garments, which all tell their own story. In addition to that, she embellishes her patterns with matriarchal figures from the Ashanti region. Her colour choice consists of a bunch of refreshing, vivid tones such as tangerine, apricot, lime green, yellow, turquoise and cherry. She pairs them with sky blue, sheer white, dove grey and dark blue.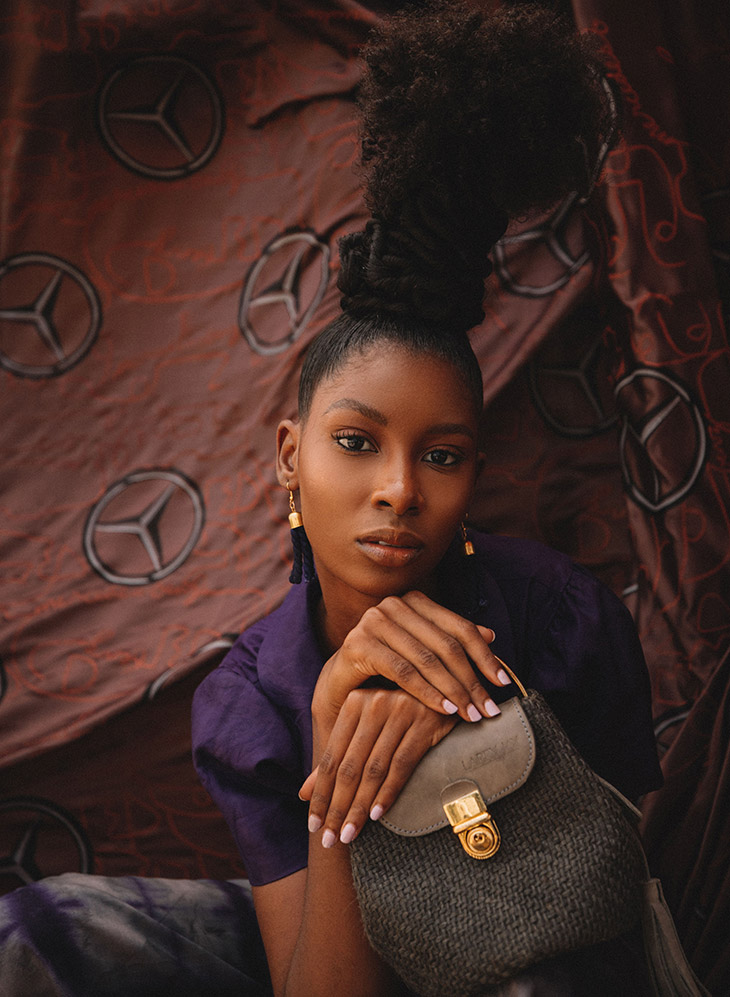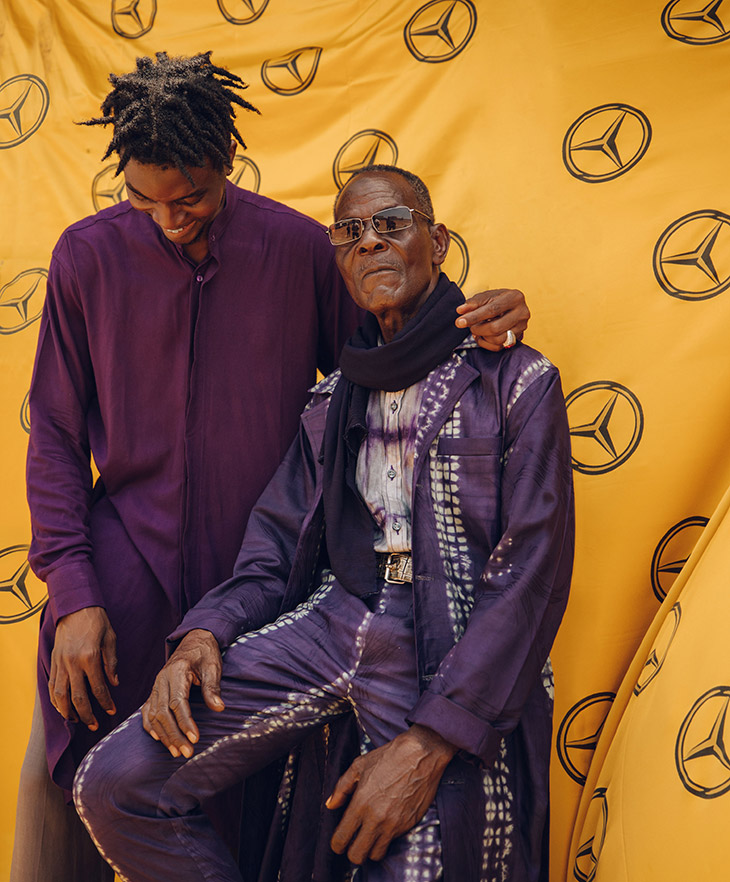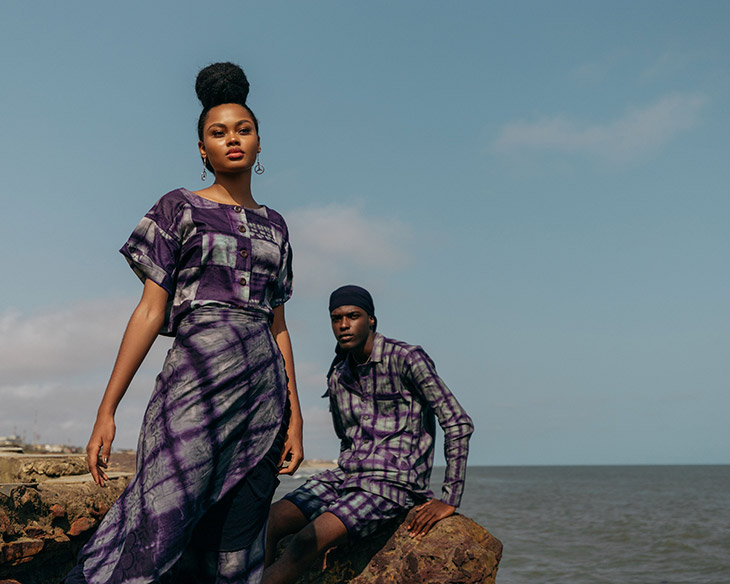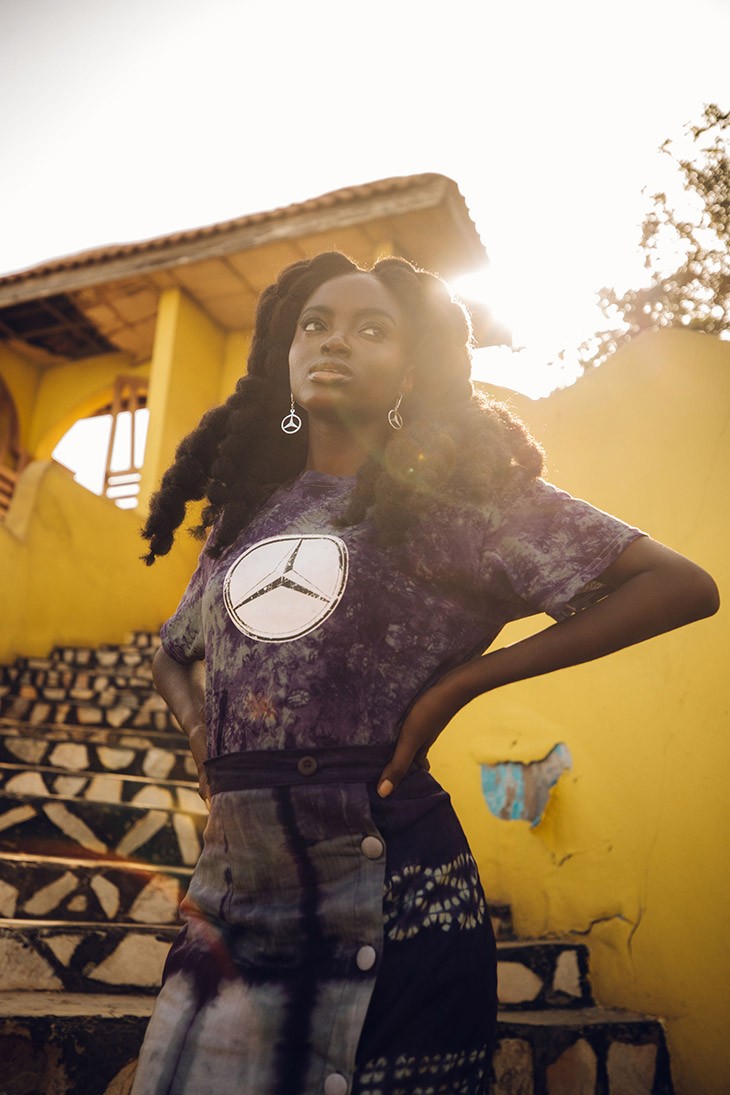 Unisex designer Larry Jay, who launched his eponymous label in 2017, takes his inspiration from everything from nature and African culture to arts. For this collection, he also takes his inspiration from the 1970s and therefore (among others) chooses his parents as models. His line contains of purple in different variations, batic elements play a central role in his pattern choice- cosy cuts underline the feelgood factor of these gorgeous creations!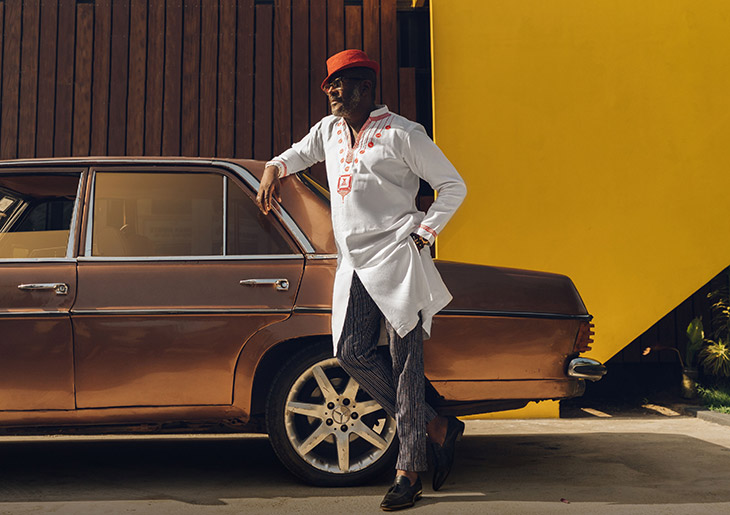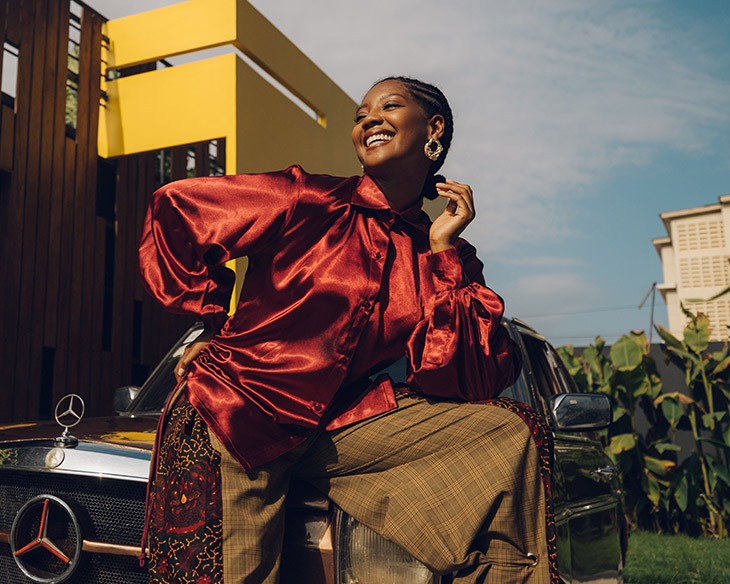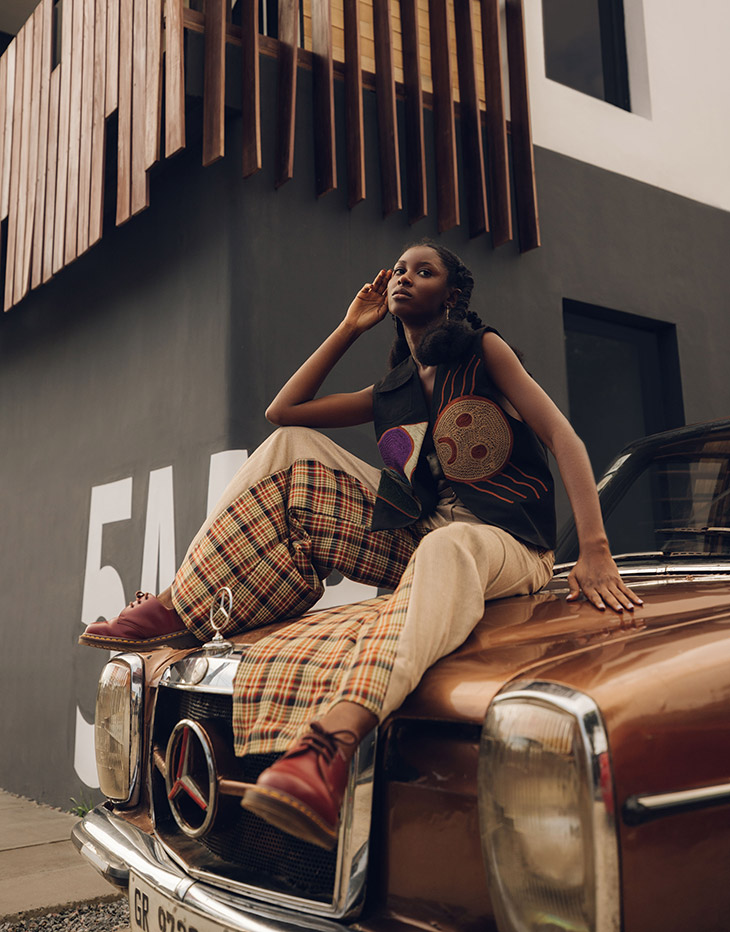 Being significant for the creations of menswear designer Atto Tetteh is his focus on a younger audience by depicting Africa in sophisticated and eclectic pieces. They do, without any doubt, tell the African story. Stripes, vivid embroideries, strong colours, checked pattern- we name it, this collection contains it all! Therefore it is so incredibly inspiring to observe the uniqueness of each outfit.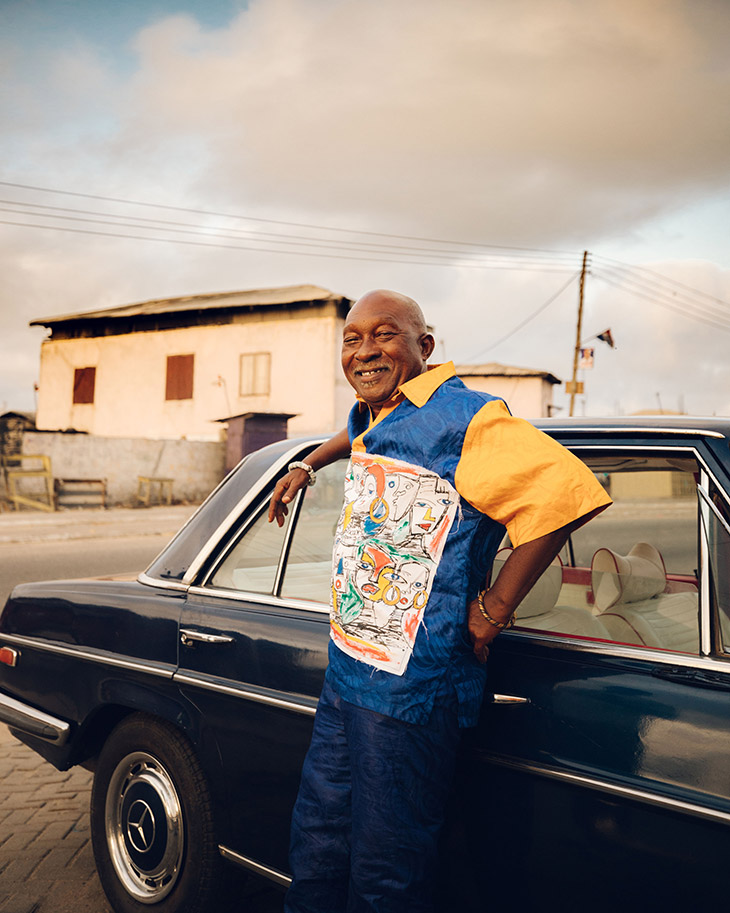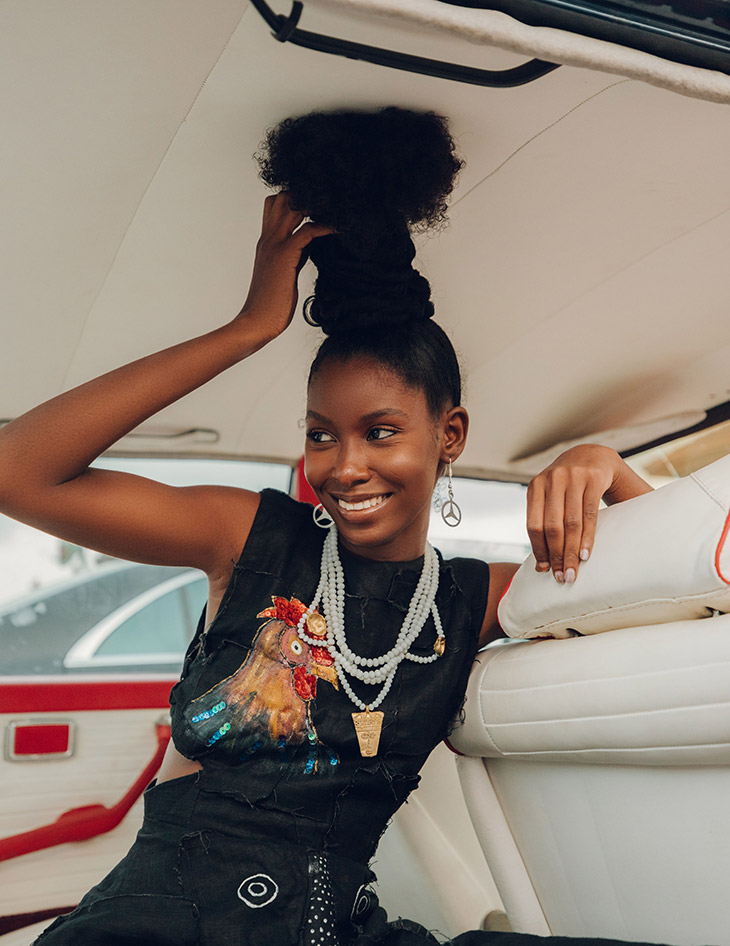 Hassan Alfaziz Iddrisu, the creative spirit behind the label "Hazza", uses traditionally formal production methods. That way, he both portrays his own heritage and African culture in contemporary pieces. As models, he chooses Accra's youth scene. Creations in bold colours with the most unqiue paintings on them radiate pure joie de vivre. On the other hand a few looks are kept in mysterious black-our favourite black womenswear outfit is loosened up by golden details. Simply sophisticated!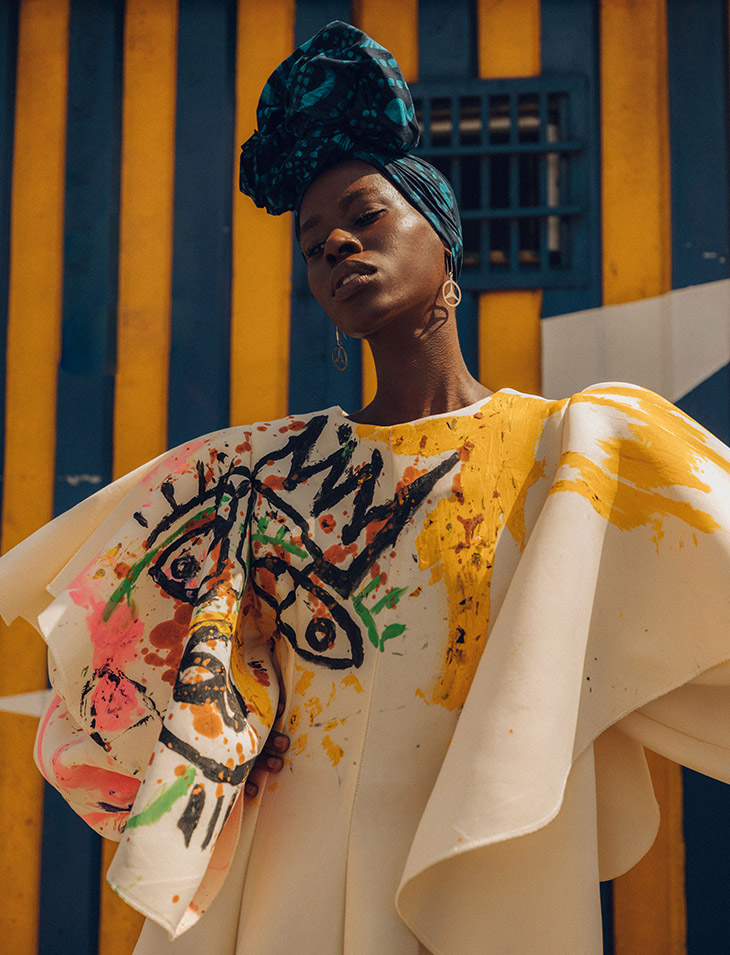 What stays in mind and definitely deserves devotion when observing the creations of Steve French is the joyful, vivid character. For this line, he waves together elements from the past and future. That way his intention is to reflect multigenerational perspectives. The collection he presents in this editorial results from a collaboration with brand "for the ancestors". When viewing the flowing silhouettes, emphasized sleeves and colourful paints on them, who wouldn't want to dance in the sun wearing these compelling creations?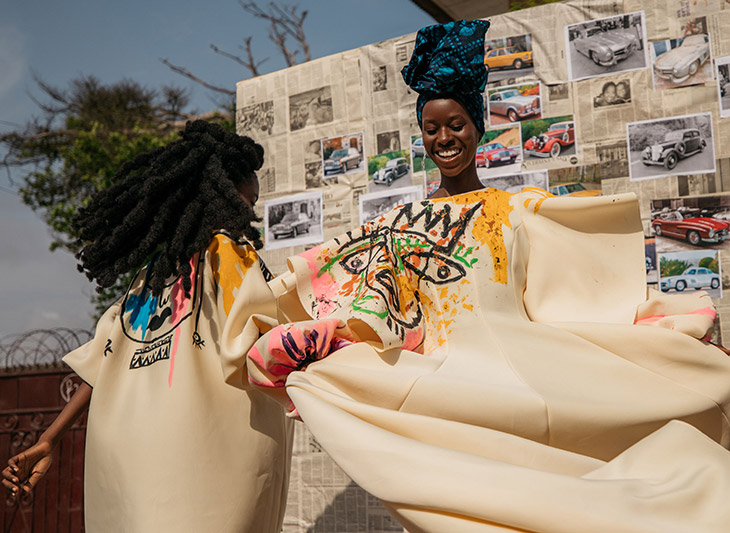 Like the whole word, the engagement of Mercedes-Benz in supporting global fashion talent had to adapt to the uncertain times we are living in. However the luxury Automobile manufacturer's passion for bringing local storytelling of creativity and collaboration to a global stage continues.
Review by Sussan Zeck for D'SCENE Magazine.