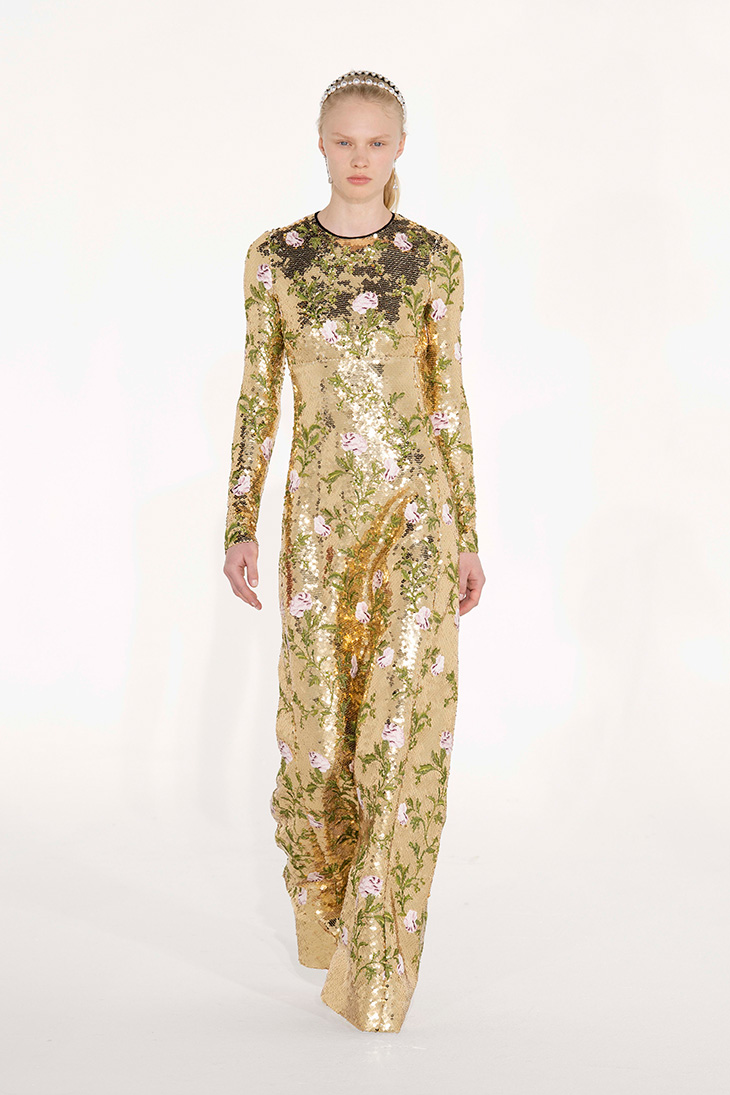 Rome based designer Giambattista Valli took part in Paris Fashion Week's entirely digital calendar to present his latest collection. Valli and his team have prepared a massive sixty look collection for the coming season. Overall the collection goes hand in hand with the designers dreamy and fairytale like dresses seen throughout his impressive portfolio. Yet while lookbook fails the runway video prevails in showing the splendour of Giambattista Valli's rich design lines. Fast paced catwalk placed in an entirely white minimalist Rotunda like runway makes Valli's Fall 2021 outfits come alive from all angles. My recommendation is viewing the collection via the video above initially. While the pandemic has given us the ability to see the collections in a different manner, a simple runway video often helps us get the design team's fully implemented vision.
"While walking through the City, this silhouette turns into a new imaginary friend, Paolina Borghese Bonaparte, a woman ahead of her times that perfectly incarnated the balance between the Italian and French cultures and whose spirit applies to the Valli woman; a progressive and eclectic creature completely independent in her sense of style," notes Giambattista Valli team talking about their designer's latest collection.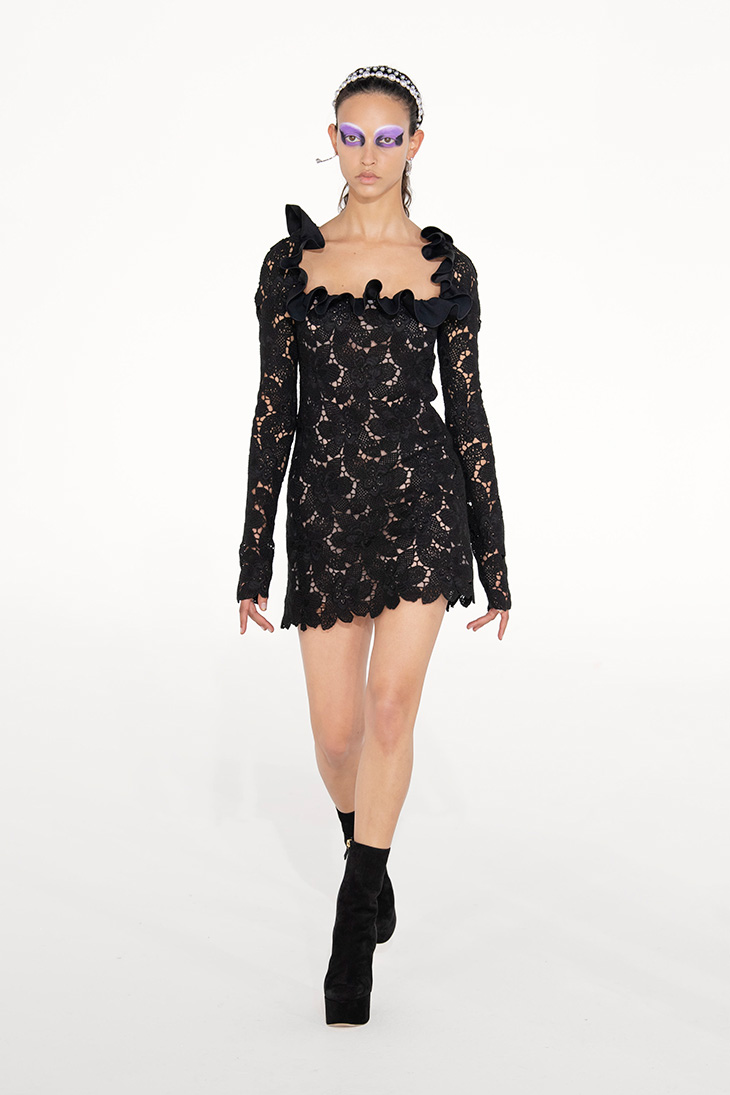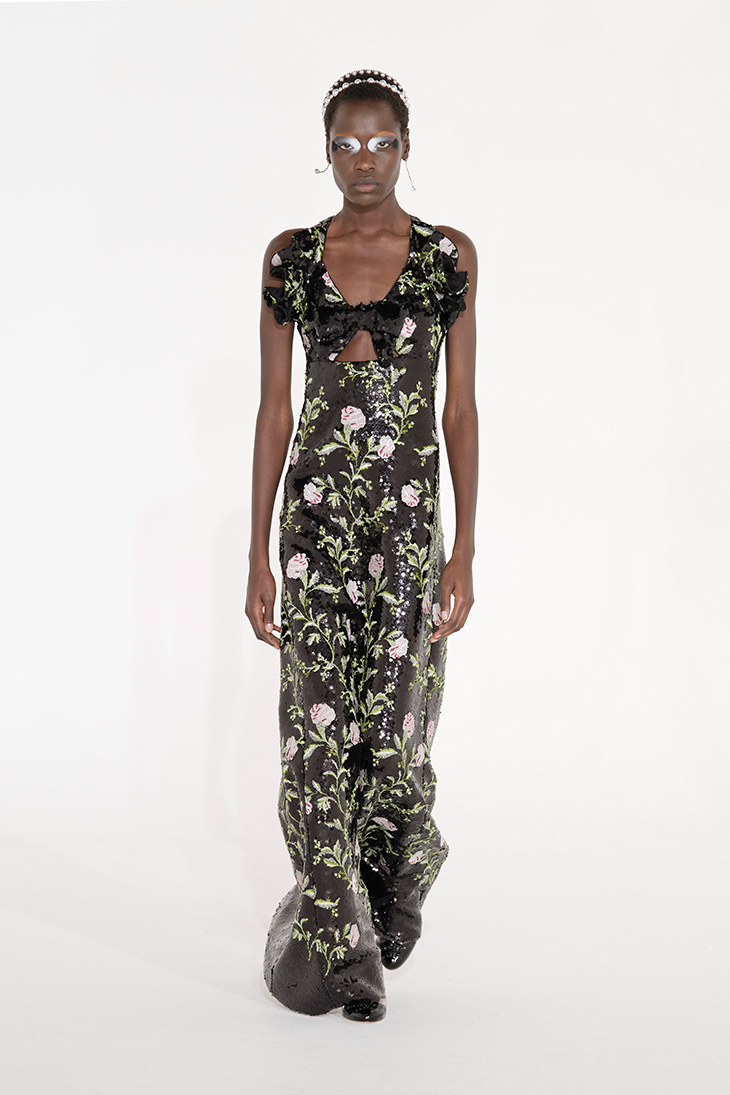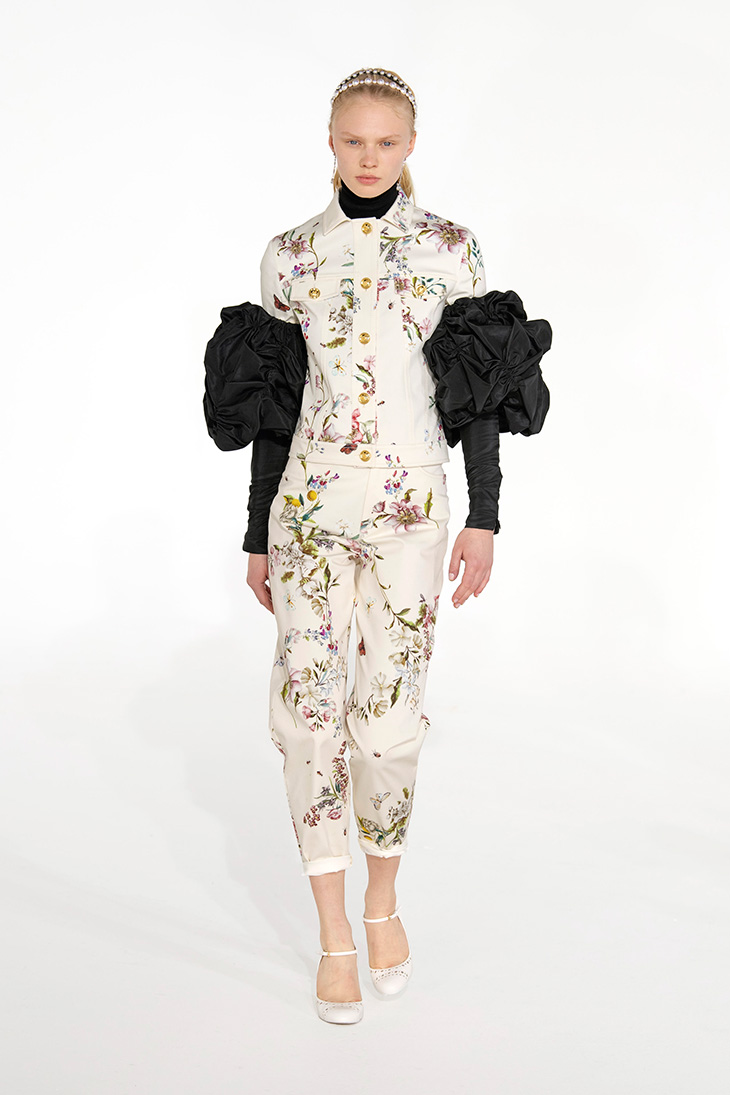 Inspired by his hometown Rome the designer was taken by movement we so long for after months and months of endless isolation. Giambattista Valli ready to wear collection while not revolutionary in moving contemporary fashion's firmly set borders nevertheless stays true to the maison's code. Revolution is not where you go with Valli. Instead the Valli code brought closer to the mainstream by designer's recent collaboration with H&M has certainly familiarized a much larger audience with the prevailing aesthetic. Yet for the designer this stepping point of a past collaboration with a fast fashion giant did not create a massive shift in design aesthetic. Quite the opposite Valli remained faithful to what he is best in, and the recent collections are a true testiment to his style.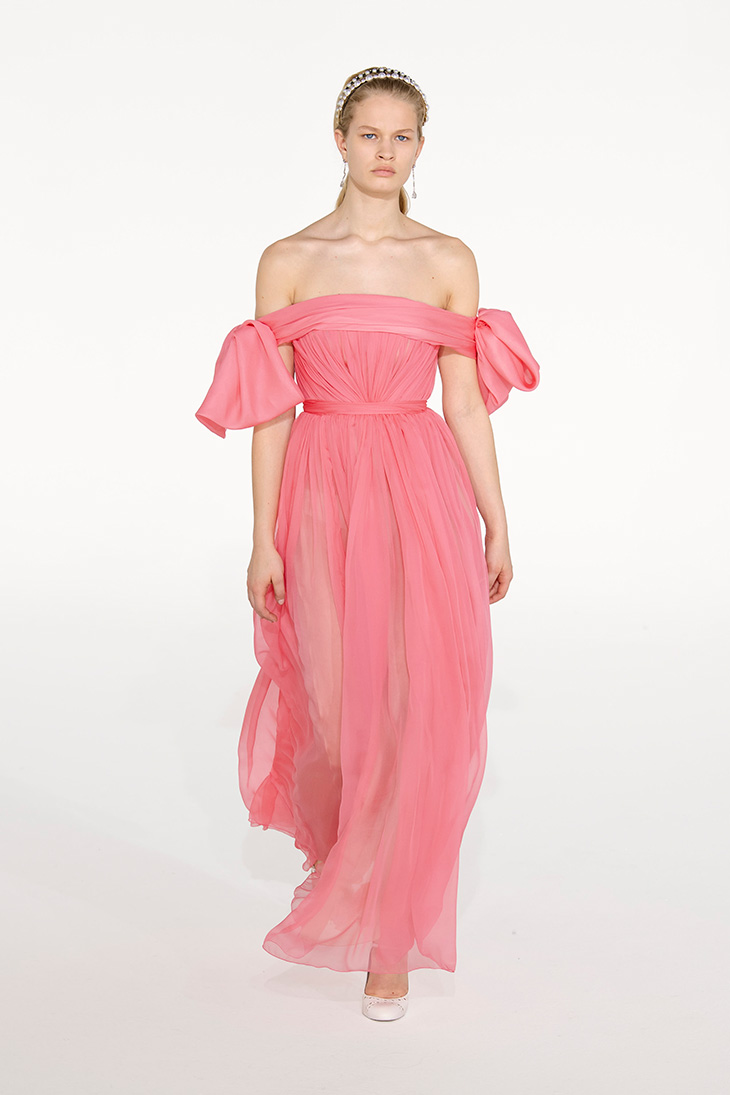 While preparing for the Fall Winter 2021 season Valli and his team do not extend the collection to outerwear. Instead the focus remains on Giambattista Valli mini dresses and skirts as well as the beautifully crafted floor length garments. The accent on accessories is minimal, beyond the pearl infused tiara's and two bags hiding behind the model's silhouette there's practically none in this collection. Yet Valli introduces a slew of spring reminiscent prints to his winter collection, naturally we all know flowers are not only for spring.
Finally, Giambattista Valli girl steps out as an ultimate princess when she dresses like a chic parisian doll, wears a crown and has no knowledge of the season around us. But haven't we all forgotten in the past year which season it really is?
Discover all the looks from the new collection in our gallery: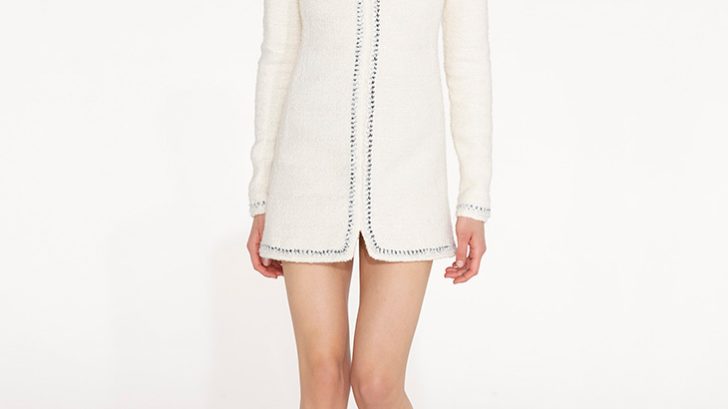 Creative Director: Giambattista Valli
Hair Stylist: Odile Gilbert
Makeup Artist: Helene Vasnier
Casting Director: Piergiorgio Del Moro
Models: Ashley Radjarame, Awar Odhiang, Barbara Valente, Betty Schupp, Britt Oosten, Chloe Oh, Denise Ascuet, Kayako Higuchi, Kerolyn Soares, Kim Schell, Lamich Kirabo, Mao Xiaoxing, Michelle Laff, Moira Berntz, Vilma Sjöberg
Collection Review by ZARKO DAVINIC at DSCENE Publishing