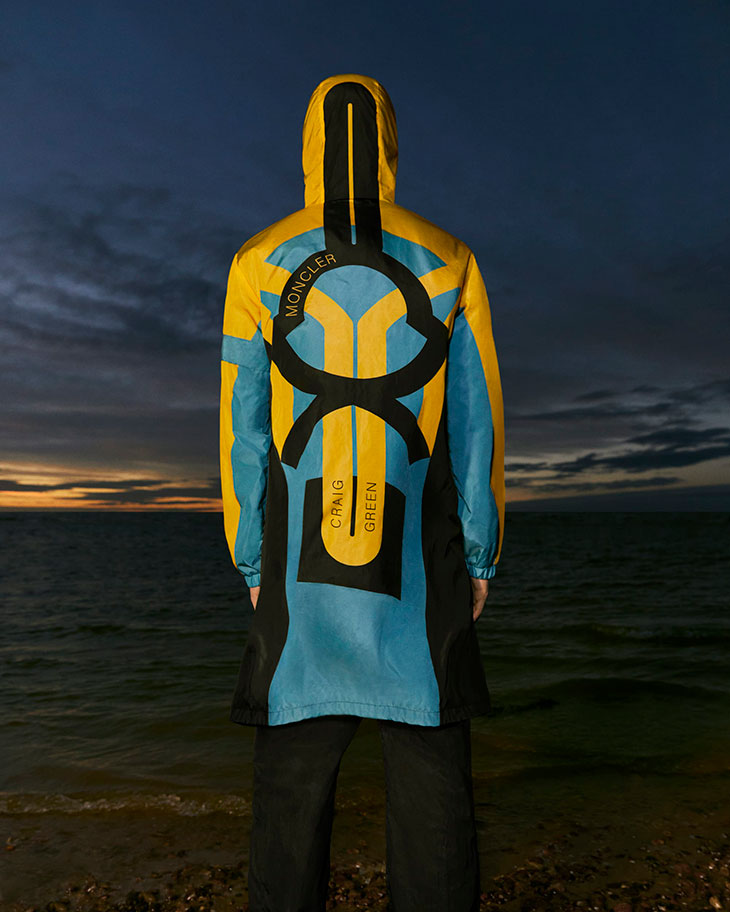 The leading British designer Craig Green has expanded on the functional innovations for 5 Moncler Craig Green Spring Summer 2021 Collection. The collection explores the possibilities of the natural world with the elemental function and harmonious forms.
This season, Craig Green was inspired by the potentials within the natural world, and how we can harness that power in order to propel us forward.
The language Craig Green has developed for Moncler Genius is elemental: a forward-looking take on clothing for the outdoors, the mountains and more generally for delving into nature. This is central to the new collection, which is designed for the lighter season and stems from a reflection on how our relation with being outdoors has changed over the last year. Even the mere act of being in nature, nowadays, feels transformative: the collection celebrates this renewed freedom of connection with the elements, embracing the possibilities within the natural world to propel us forward. – from Moncler.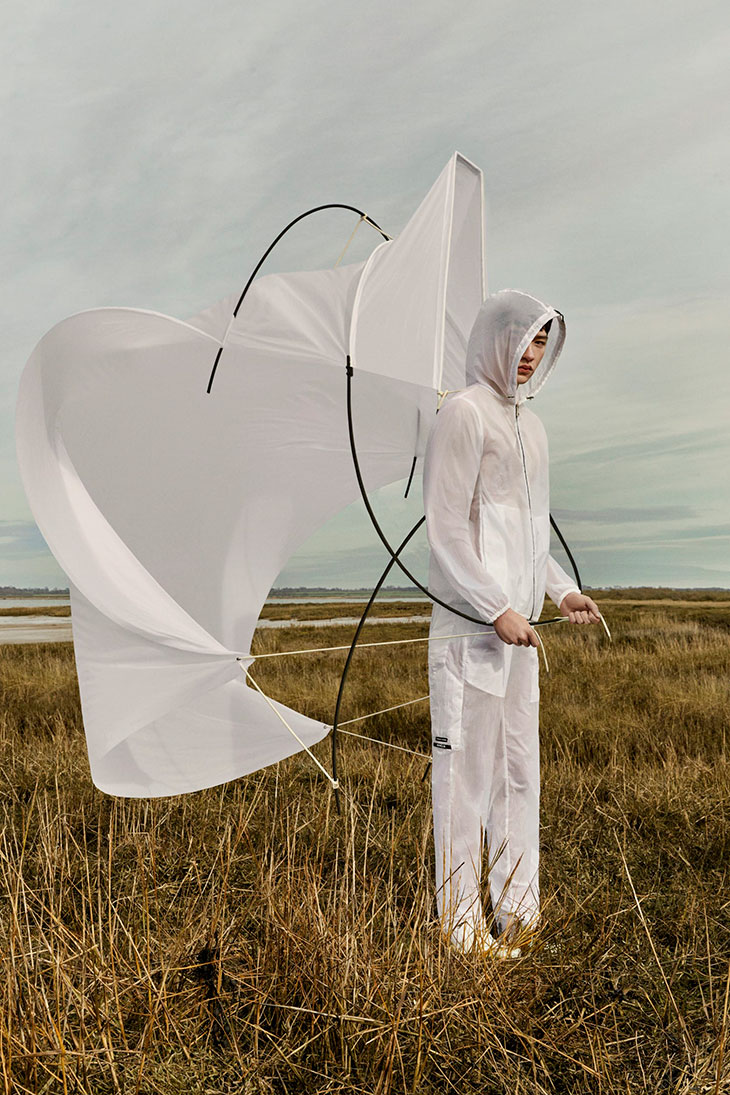 The collection revolves around the idea of contrasts: transparent/opaque, quilted/plain, matt/shiny, water/land. Embracing both, but finding the balance in between.
View this post on Instagram
A new monogram shapes the id of the collection: its thick coiling lines have a zoomorphic effect, imparting the impression of a platypus or a frog – but left intentionally ambiguous. Smooth and flowing, the monogram represents symmetrical structures in nature and harmony with the environment. This amphibious and waterly ego is realized in the form of sculptural rafts based around the monogram that is the symbol of the collection.