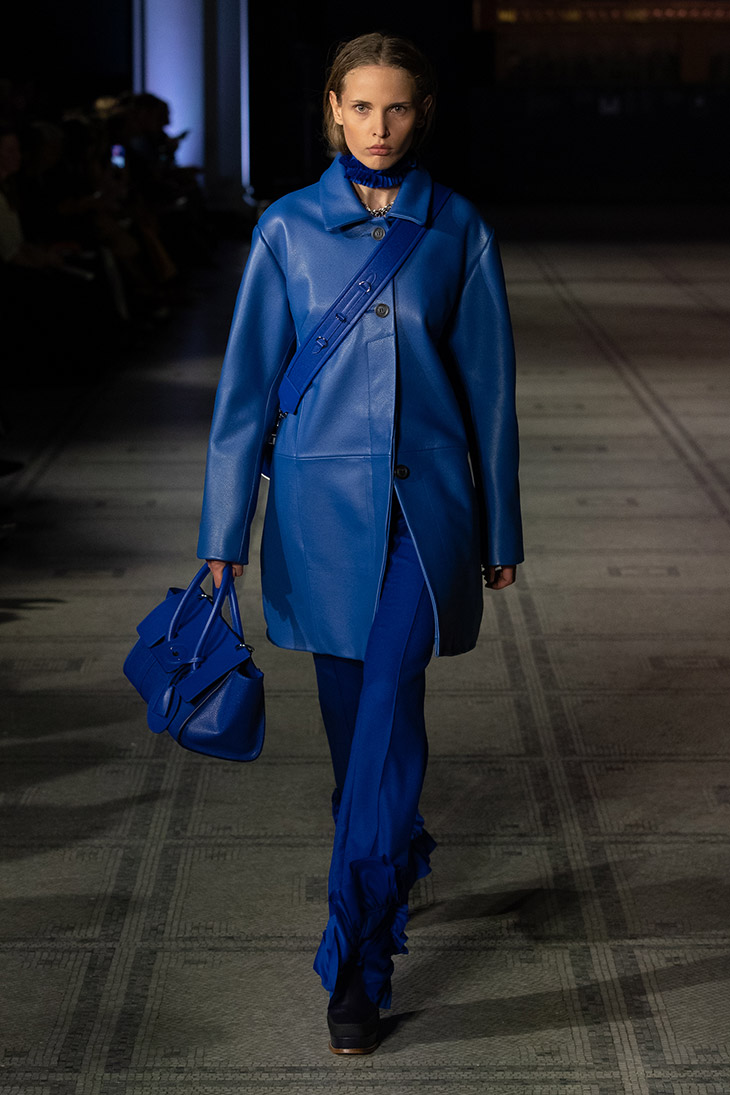 Fashion designer RICHARD MALONE presented his Spring Summer 2022 Collection, that explores the tension between 'good' and 'bad' taste, at Victoria & Albert Museum, on September 19th, as part of the ongoing London Fashion Week. The collection focuses on subjectivity of art – the way we all project our own meanings, and stories onto it; but also on the comfort that it brings.
RELATED DSCENE INTERVIEW WITH RICHARD MALONE
"The collection began with blank page possibility. There was no moodboard; rather Malone was driven entirely by the way the process of design evolves and by the intimacy of craft. Sample toiles are lined and given new life as jackets; exaggerated silhouettes and deconstructed cuts come to life on the body. Ruched detailing on cut-out dresses and tops, shirting, and trousers is inspired by the GAA and horse rosettes he would help his grandmother make as a child. Moved by the dichotomy between their synthetic colours and the painstaking handcraft that went into them, they exemplify the celebration and confrontation at the heart of the collection." – from Richard Malone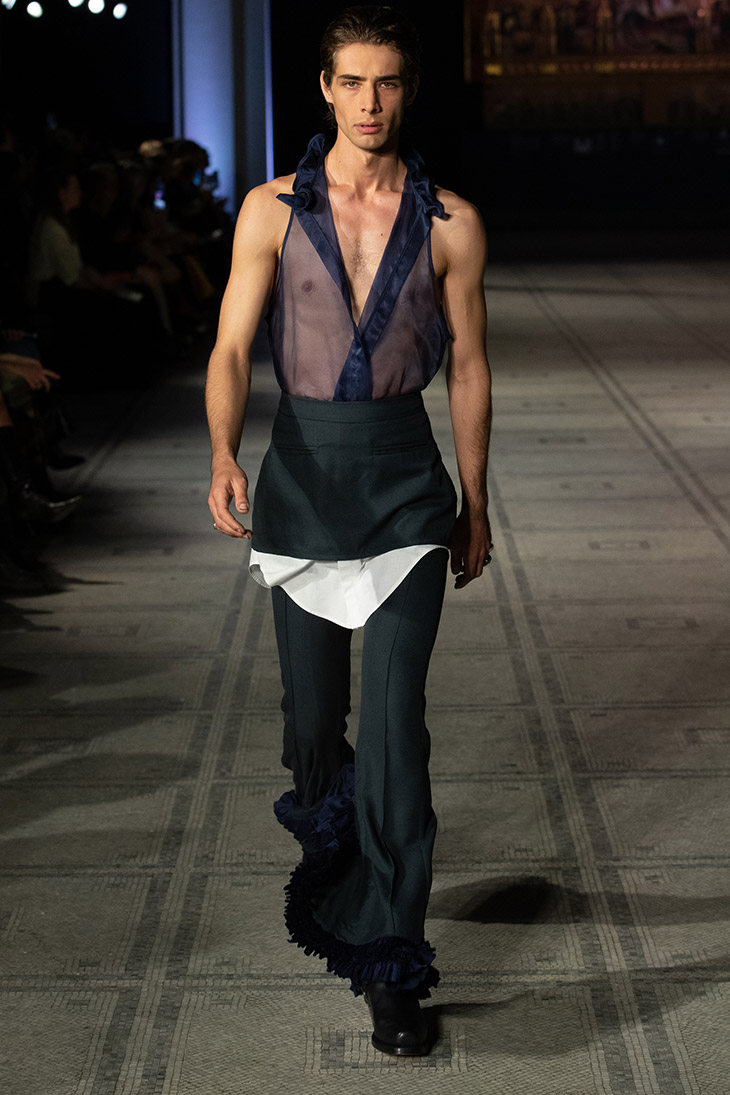 People have experienced so much grief and change this year; the collection couldn't not confront it. For designers and artists, that's how you process something. What exists at the end of it, only you really know what you went through to get there. It then has a life of its own – Malone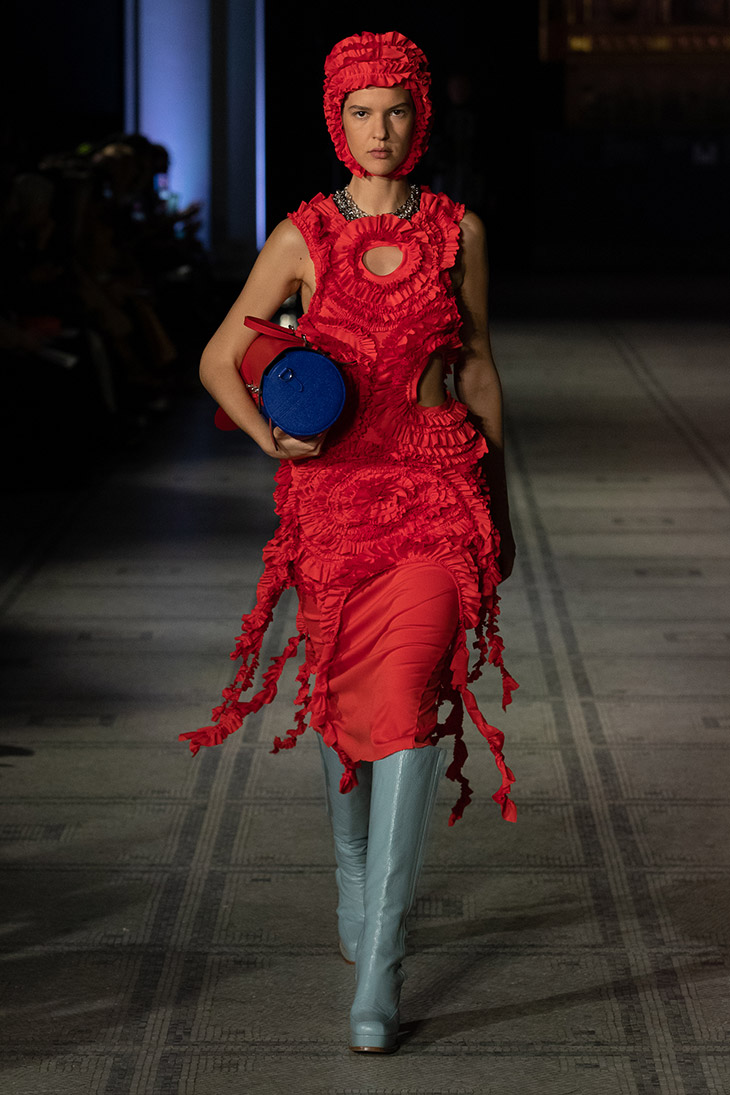 SPRING SUMMER 2022 WOMENSWEAR COLLECTIONS
Mulberry x Richard Malone limited edition capsule collection was also presented during the SS22 Fashion Show. For the collection the designer reinterprets Mulberry's heritage, and reimagines the brand's Bayswater and Darley bags. The collection is part of Mulberry Editions, that was launched during the brand's 50th anniversary year.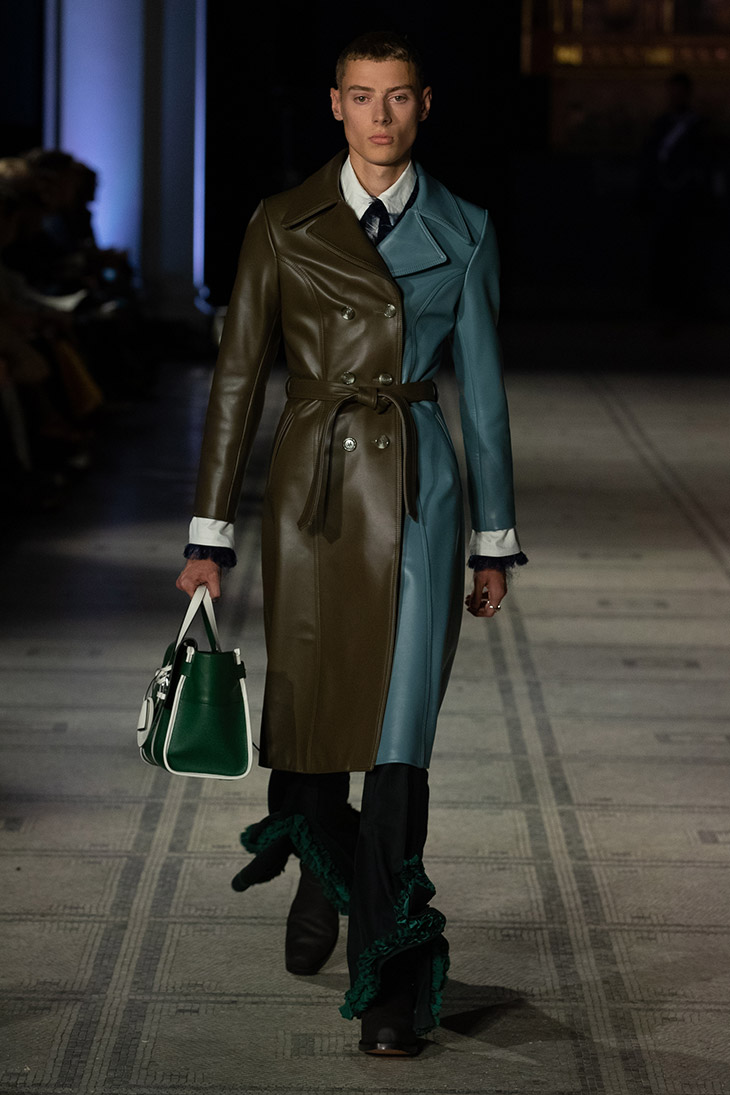 Collaborating with Mulberry feels like a natural fit for me – I really respect that they have meaning ful conscious values, and ambitious sustainability plans in place. The whole process has been so rewarding; Mulberry have been true collaborators, giving me genuine creative free rein. At its heart, this collection is all about function: creating really great bags that I hope people will love and wear for years. – Malone
We are delighted to unveil Richard Malone's contribution to the Mulberry Editions series. His innovative take on our design DNA, and reinterpretation of two of our most loved bags – coupled with our shared passion for and commitment to our Made to Last values of quality and sustainability – make this a truly exciting moment for Mulberry as we celebrate our 50th anniversary. – Thierry Andretta, Mulberry CEO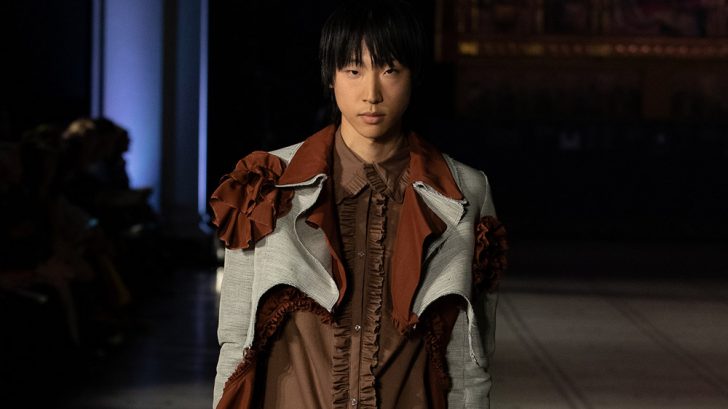 Styling Nell Kalonji
Casting Holly Cullen
Hair Richard Phillipart at The Boutique Atelier for L'oréal Professionnel
Make-Up Pablo Rodriguez Director of Artistry for Illamasqua
Nails Ami Streets for CND
Music Varnrable
Communications Raven