We're regrouping, saluting a past chapter, and moving forward into a new era. And that new era is all about freedom. For BALMAIN Spring Summer 2022 show in Paris, Creative Director Olivier Rousteing presented his most personal collection to date. Marking his 10 year anniversary, the collection was presented on Wednesday, September 29th, during the ongoing Paris Fashion Week, The emotional presentation resonates as a celebration of beauty in all its forms and Balmain's iconic savoir-faire, but also of healing and renewal, ushering in a new era.
This is my most personal presentation to date. That makes perfect sense, of course. Today, we're marking my tenth anniversary as Balmain's Creative Director. It's a role that I stepped into when I was just a kid, (oh my god, just 25 years old!), way back in 2011. And it has been a responsibility that has controlled every moment of my life for the past decade – but, obviously, I wouldn't have had it any other way.
– Olivier Rousteing.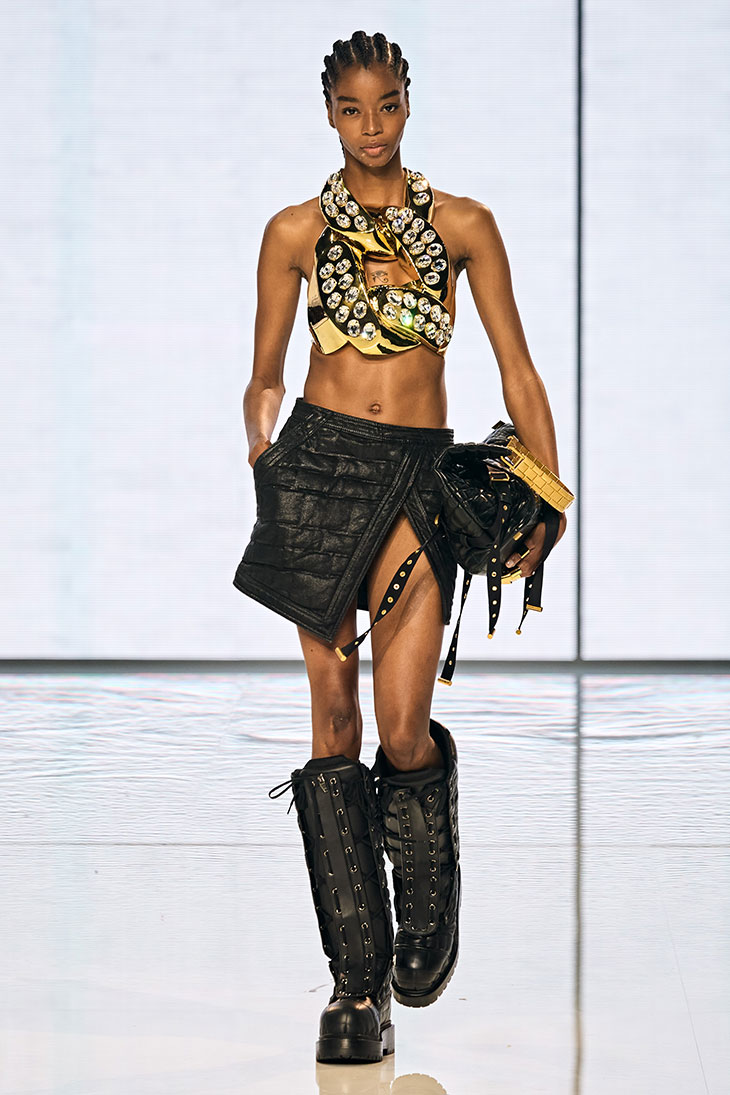 With the return of the physical runway shows, the supermodels of 80s,90s, 2000s are coming back too. Naomi Campbell, Nadege, Adut Akech, Natalia Vodianova, Karen Elson, Mila Jovovich, Mariacarla Boscono, Natasha Poly and Carla Bruni walked the Balmain Spring Summer 2022 show. After more than a year of pandemic fears, restrictions and enforced separations, we're relieved and beyond grateful to finally be able to safely celebrate, together. – said Rousteing.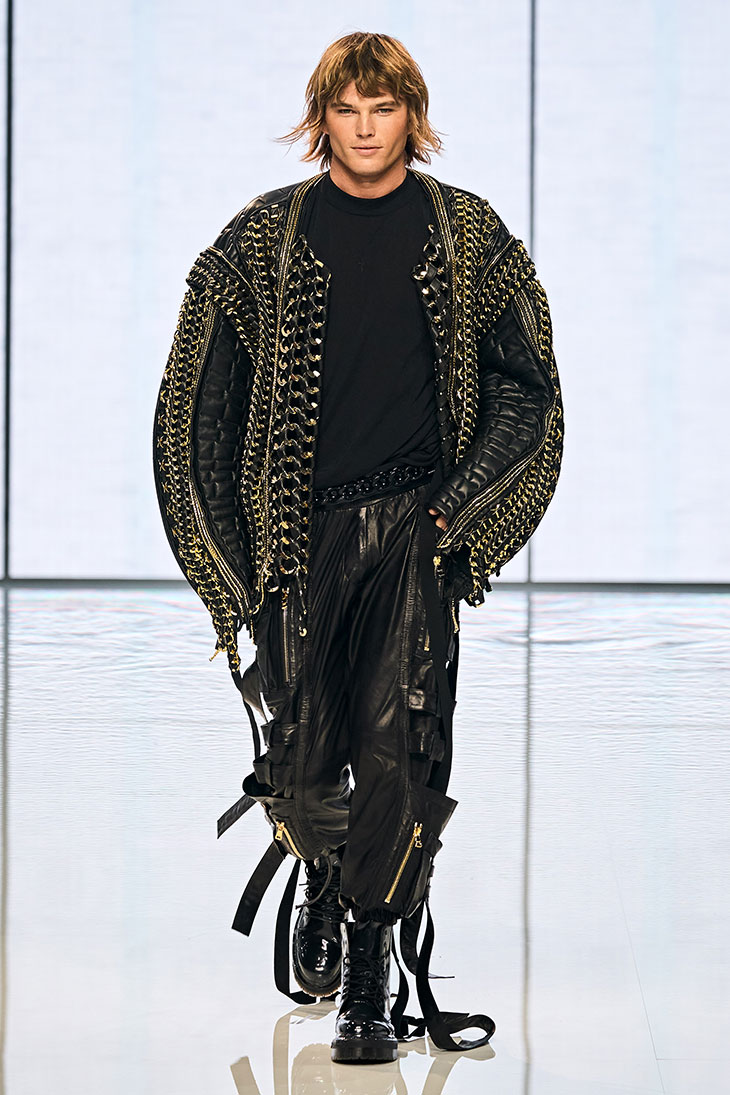 The designer decided to celebrate his ten years at the helm of Balmain with a re-edition of a handful of his favorite looks. When I was designing some of the earliest of these, as an occasionally overwhelmed twenty-something, I definitely would have laughed if someone would have told me that someday I'd be showing them as part of my retrospective, he admitted. Their signature nonchalance is very evident in this collection and, when paired with next season's sleek silhouettes, it's that confident swagger that helps create this runway's uniquely powerful and seductive vibe.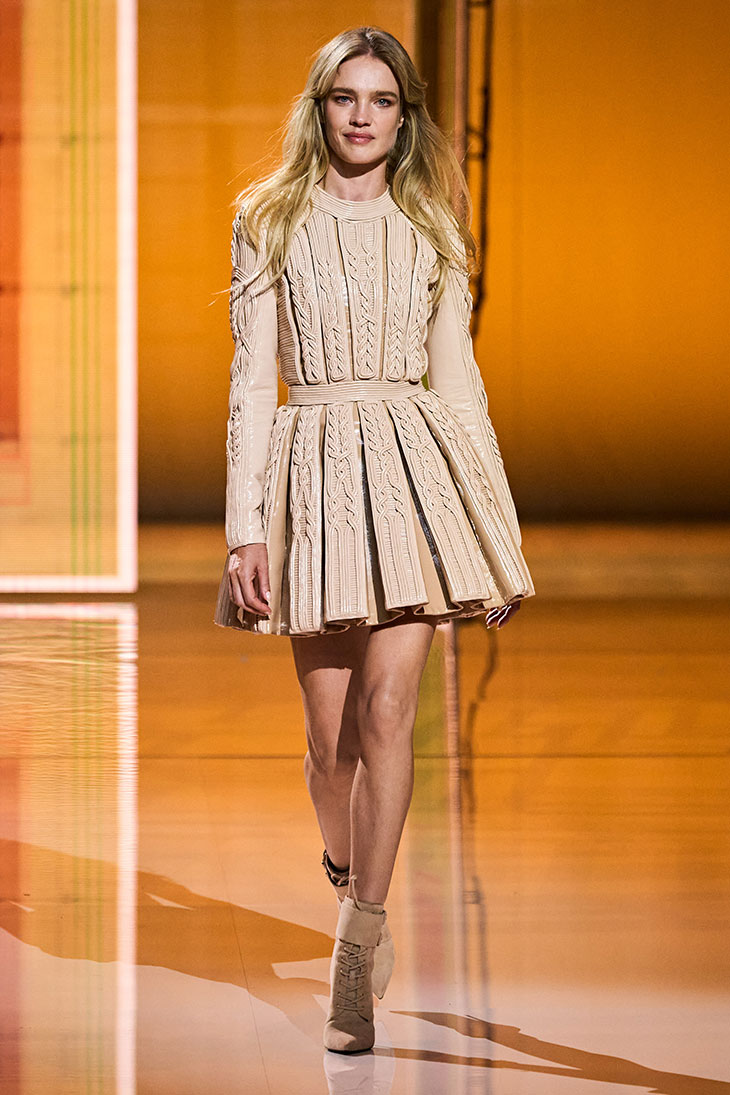 Over the next ten years, I pledge to continue to push for more inclusion, more democracy and more openness. Here's to the next decade of sharing our joy-filled signature mix of fashion and music with more and more of those who wish to enter into the Balmain universe.
– Olivier Rousteing.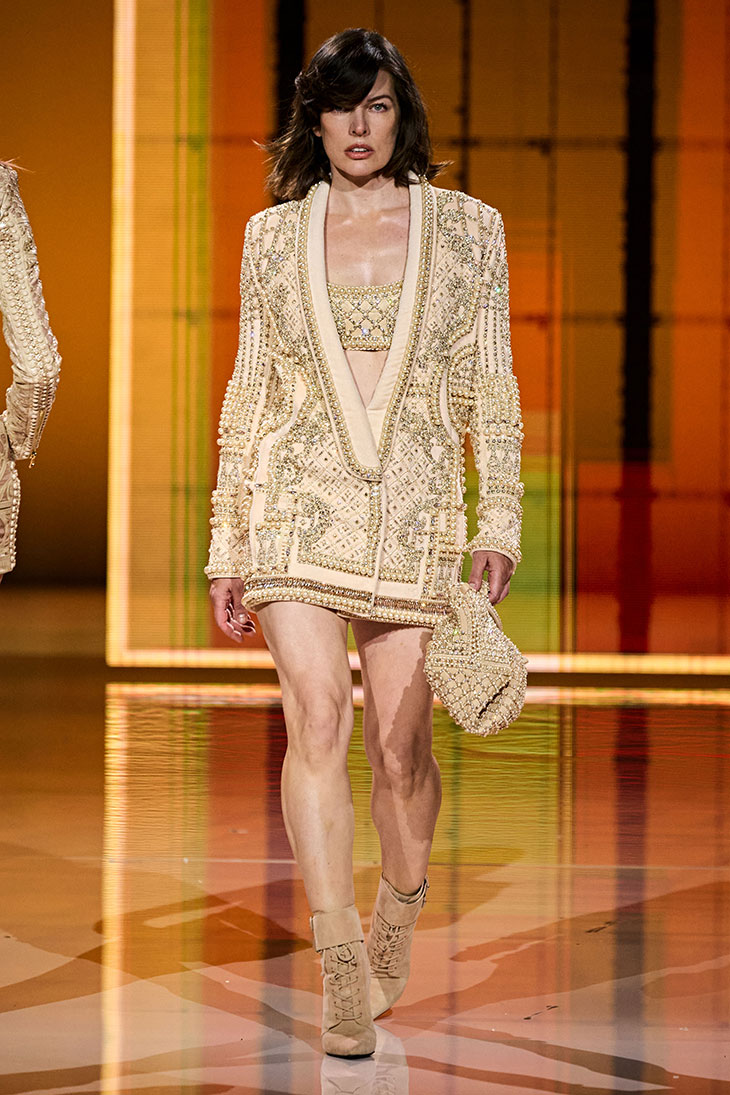 The collection highlight the house's famed savoir-faire, with sharp cuts, precision tailoring and some more-than-impressive artisanship from both the Balmain and the legendary Maison de Lesage ateliers.