Fashion house JIL SANDER teams up with brand ARC'TERYX for the Fall Winter 2021.22 Capsule Collection, that brings functional pieces for active life outdoors. The collection, that focuses on skiing, snowboarding, and mountain sports, features three jackets one unisex, one for women, and one for men, a pair of bibbed trousers and a one-piece suit, both unisex. Designers Lucie and Luke Meier presented new volumes and shapes, engineered and optimized by Arc'teryx team, for functionality and durability.
We both grew up spending time in the mountains enjoying winter sports but we could never find garments that balanced high performance with high aesthetic quality. Eventually, with Arc'teryx, a company we have always admired for their rigor and commitment to research, we had the chance to design them – Lucie and Luke Meier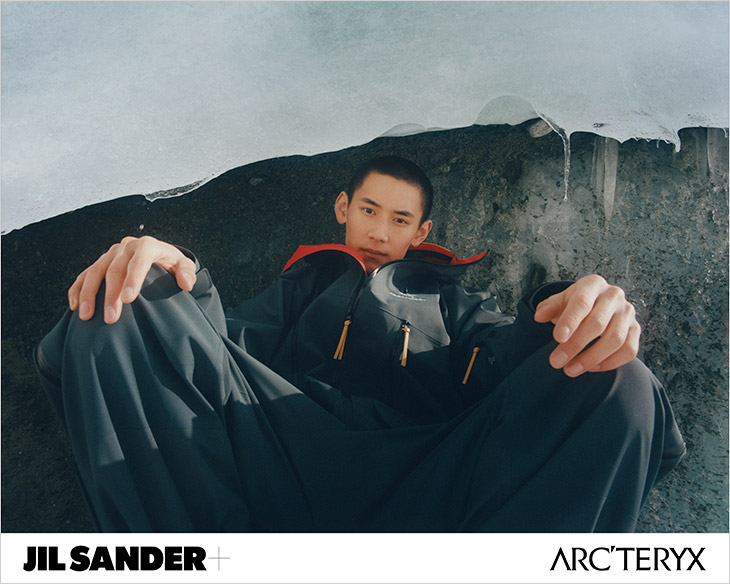 "Details and trims, pockets and zippers, have been all carefully studied to guarantee maximum performance. The interiors of the garments show the lines drawn by Arc'teryx's signature ergonomic patterning and micro-seam tape construction, highlighting the meticulous, specialized build. The 3 solid colours of the collection underline the found synthesis between purpose and design: white, black, and a blue-grey reminiscent of the depth of glaciers." – Jil Sander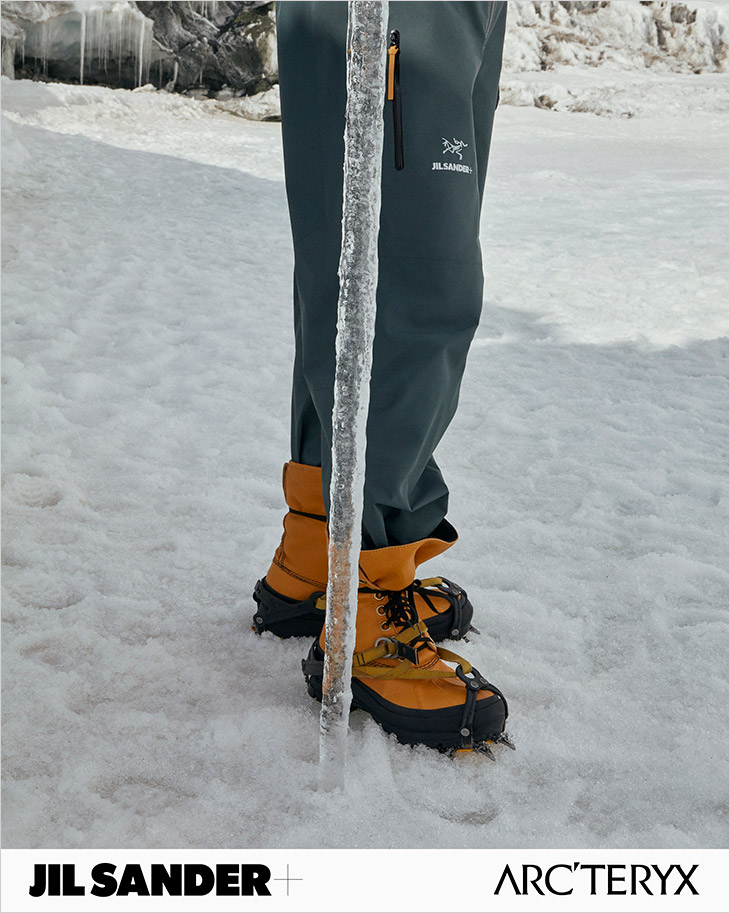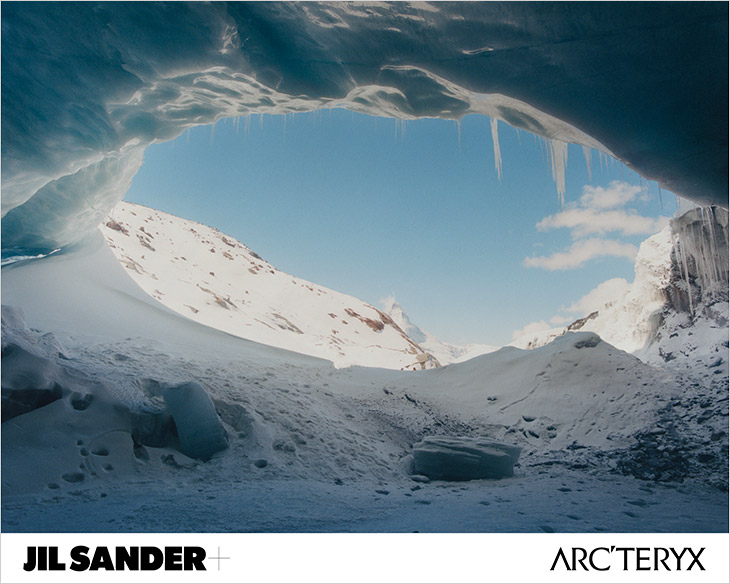 The collection will be available online at jilsander.com, arcteryx.com, ssense.com as well as Jil Sander and Arc'teryx stores and at select retailers worldwide from November 10th.