Kith Spring 1. is the name of the Ronnie Fieg Spring Summer 2022 menswear collection ready to hit the label's stores both in digital and physical space this month. Fieg and his design team are for the first time venturing into a fully developed menswear collection. This time it is not anymore only about the sneaker, the world of Kith expends far and beyond.
"Seeing the product from inception to execution never gets old. From the design process to the fittings to then styling our look book. Each new season I cycle out my closet and replace it with our upcoming collection. This look book is how you'll see me wearing the product all spring," notes Ronnie Fieg while talking about his Kith Spring 1 collection.
The world of sneakers however still remains a strongpoint of Kith, in addition the collection also features the latest drop from Fieg's Clarks collaboration. The Spring 1 comes alongside the Season 3 of the Ronnie Fieg x Clarks Originals "8th St" Collection sneakers. The designer and his team previewed the designs ahead of the Srping 1. collection reveal.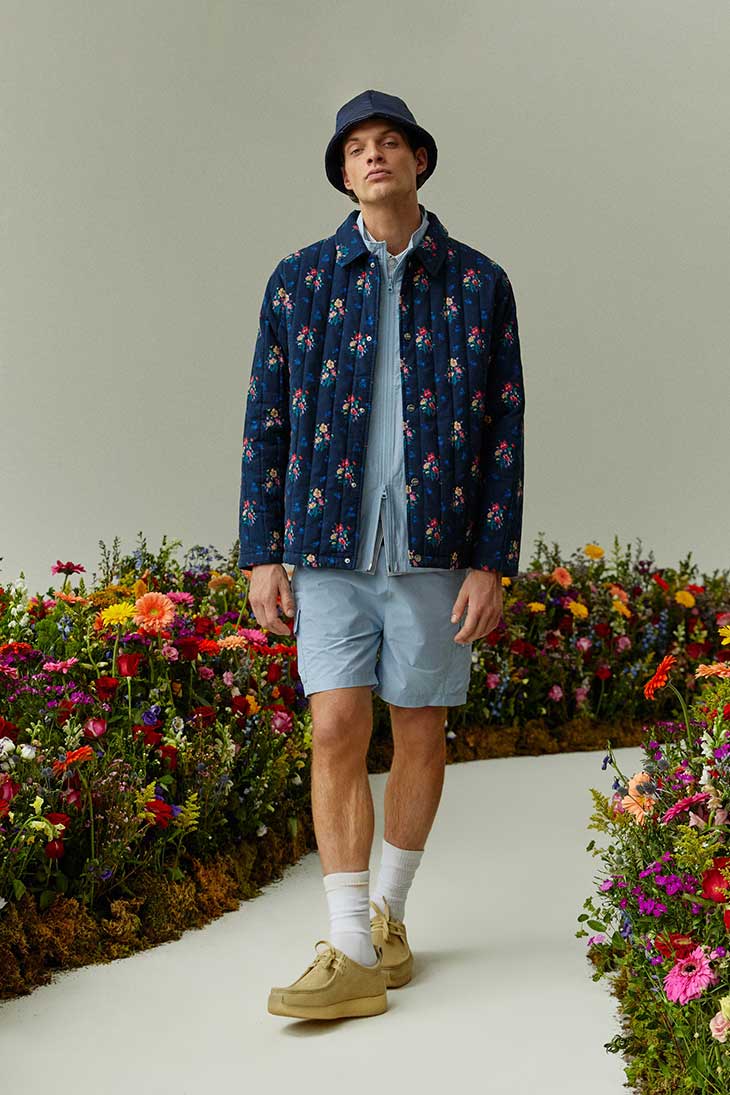 Fieg and his design team have for Spring Summer 2022 menswear season presented a 34 looks fully developed menswear collection. Buyers and fans are like are sure to have plenty to choose from. In addition to hoodies and footwear Kith this time comes with fully developed outerwear. Light Spring jackets stand out nicely in the overall shaping the labels aesthetic. The lookbook itself for Spring 1. is a true how to style Kith guideline in photos. The design team takes florals for spring literally, in the set design but also the prints and embroidery. Flowers are reoccurring motif for Kith this season, and if anyone can make men wear florals it surely is Ronnie Fieg.
Kith is nevertheless, turning into an all-American brand, leaving the shores of hype into a something hopefully sustainable for years to come. The collection beautifully presents a slew of essential pieces, while not jumping far from the traditional design lines of menswear staple pieces, the garments nevertheless bring you into the world of Kith.
Related: Kith Apparel as Seen on Justin Bieber
Discover all the looks from Kith Spring 1 menswear collection in our gallery: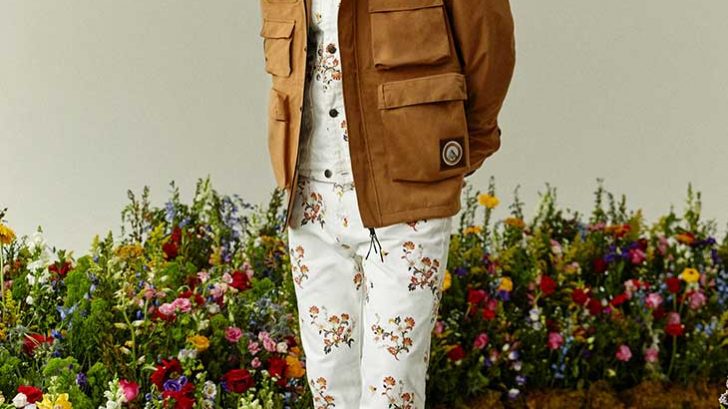 Words by Editor Zarko Davinic at DSCENE