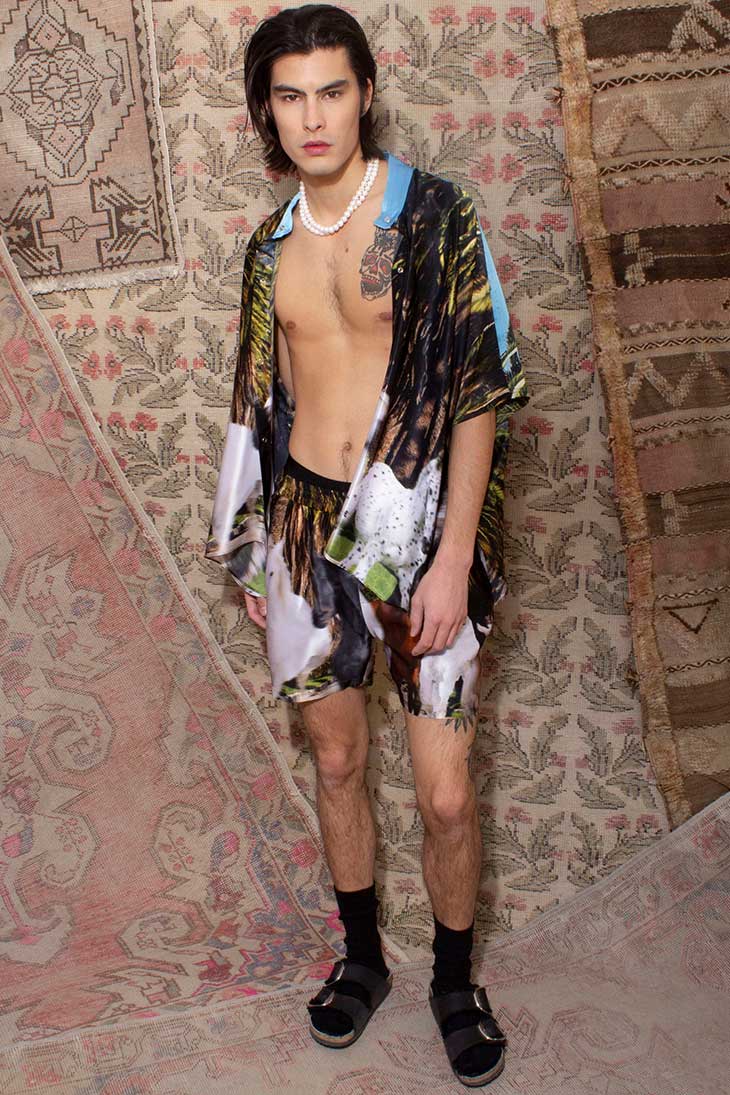 Designer Scott Studenberg presented BAJA EAST Fall Winter 2022.23 Collection inspired by his Californian lifestyle. For this season, designer explores award-season loungewear style. The collection mixes serious comfort with silly motifs. Studenberg used only three materials in making this collection, cashmere, silk and cotton. Tie-dye and Hollywood motifs dominate this season's collection with a hint of monochromatic casual hoodies with "Once Upon A Time In Bajawood" print. The look book was captured and styled by Scott Studenberg, with assistance from Alec White. In charge of makeup and grooming was Makeup Artist Phuong Tran. The star of the lookbook is model on the rise Aaron Bernards.
BAJA EAST is a luxury brand with roots in Los Angeles that draws inspiration from around the world. The brand pioneers a new kind of fashion and lifestyle idea that it calls "loose luxury." It embodies the "go anywhere" attitude by combining the west coast laid-back cool with a city street edge in items that are as elegant as they are effortless.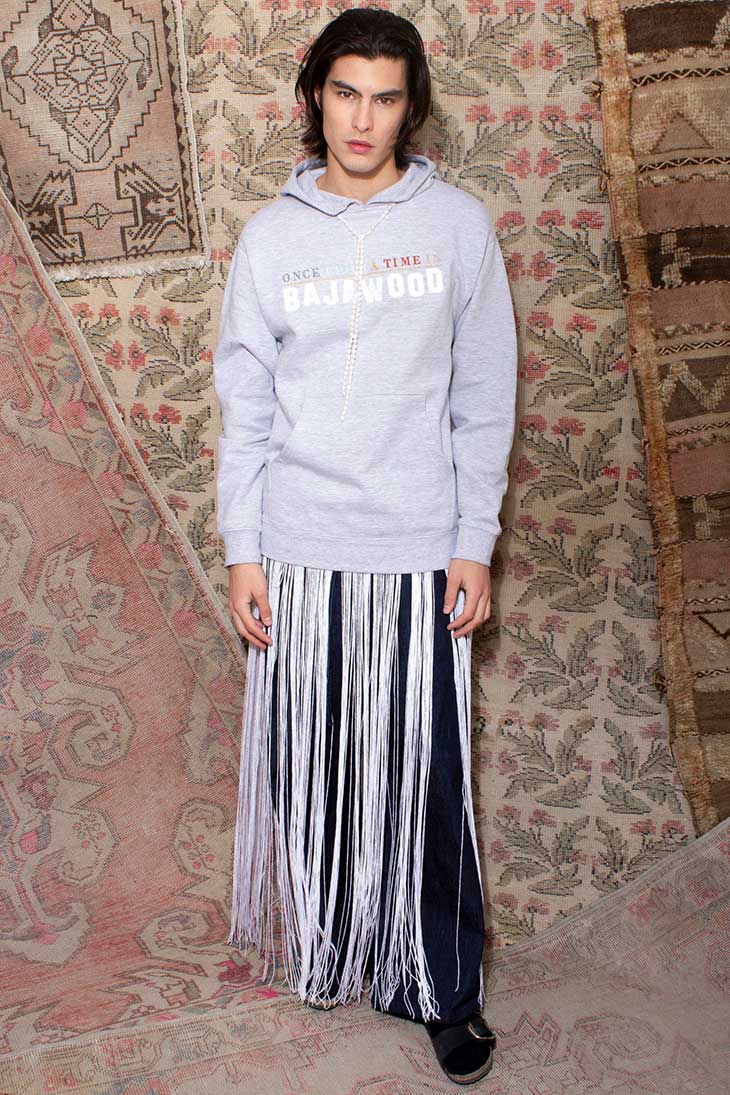 The brand established its reputation by deftly blurring the distinctions between men's and women's clothing, and this approach, known as ambisexual dressing, remains central to the company's success. BAJA EAST has, over the course of the past five years, produced additional layers of clothing that range from red-carpet-ready to off-duty wearing. These new layers are more particularly aimed at women and are sold alongside the brand's unisex basics.
The company continues to define its "loose-luxe" look through rich satin's, velvety cashmere, and athleisure with a surf-to-street edge. Scott Studenberg is currently in charge of the brand's creative development. His years of expertise as Sales Director at Lanvin, together with his intrinsic awareness of the luxury industry, have contributed to the shaping of the line and enabled BAJA EAST to compete on an international level in over 40 of the greatest shops in the world.
The Daily Front Row has recognized BAJA EAST as the recipient of the 2016 Fashion Los Angeles Emerging Designer Award. Additionally, BAJA EAST has been selected as a finalist for the 2015 LVMH Prize and the 2016 CFDA/Vogue Fashion Fund.
Discover all the looks from BAJA EAST Fall Winter 2023 men's collection on DSCENE: