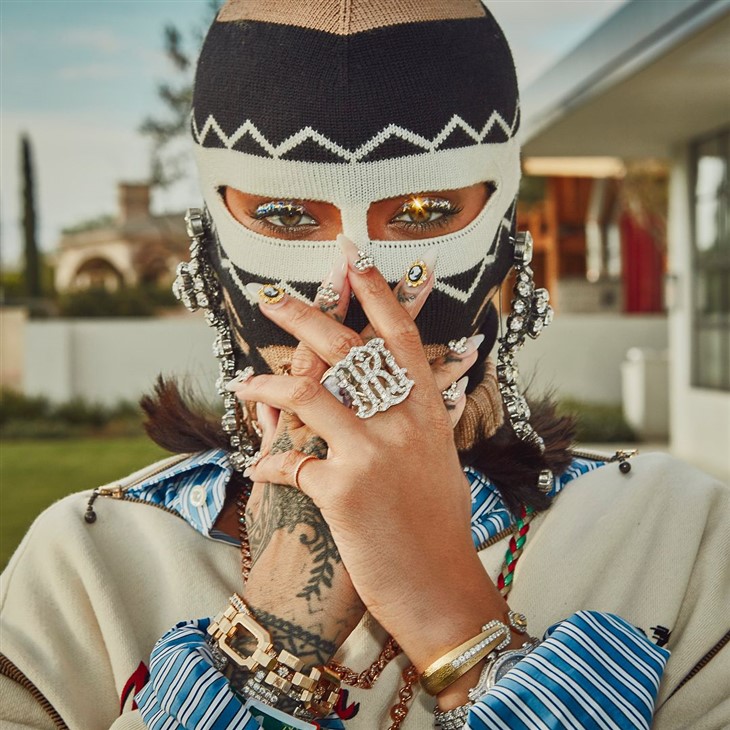 If someone had told you that the hats we wore at the kindergarten and until recently only looked at pictures from the 19th century would be the most worn winter piece today, would you seriously believe them? Well, that moment has come: balaclava is the only hat you need this season. And not just if you're in the snow, it seems. Balclava has became a statement piece even during the warm summer days. Why not use it as a shield from sun? But what is really balaclava, other than a cool trend that will keep you warm? We can't call them scarves or hats because they are really both. Maybe something like a hood that lost the rest of its sweatshirt? Either way, fitting them into a winter outfit is much simpler than it seems, nothing more complicated than any other hat, really. We've gotten used to a lot during the pandemic, including only half seeing faces. While it remains to be seen what this means for tiresome debates about covering up in the long term, getting used to covering up could explain a trend that developed during these past years.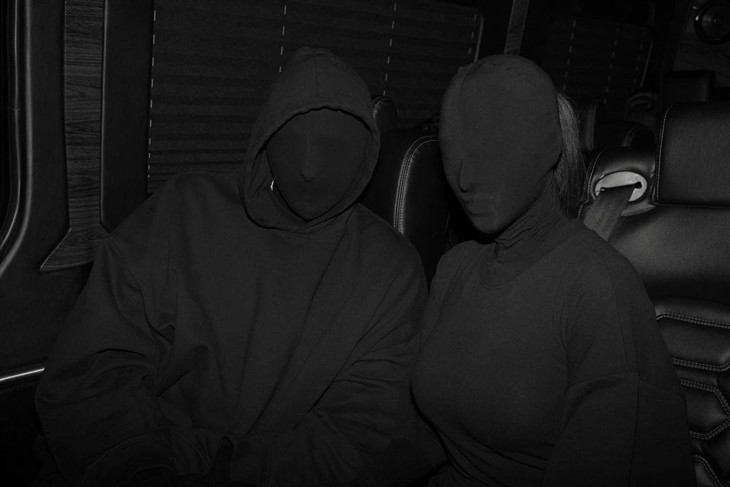 The history of balaclava comes from a place in Crimea, port town Balaclava where British and Irish troops were sent to fight Russian soldiers durign the Crimean War, where the soldiers were wearing full face masks to keep them from extremly cold weather. The balaclava then made a career with special forces, on the ski slopes and on the heads of bank robbers, before designers and influencers made it an it-piece in recent years and celebrities like Beyoncé, Billie Eilish and Rihanna presented their twist to it. Nowadays you can find various styles of balclavas, from simple knitted ones to extravagant embelished pieces which can elevate your outfit in an instant. The trend started around 2018 when Vetements, Calvin Klein and Gucci presented their collections featuring various balaclava looks. It only continued from there, major brands like Miu Miu, Marine Serre, Louis Vuitton and Balenciaga incorporated balaclava's in their collections. Balenciaga even took it to the extreme during the Met Gala 2021, when they dressed Kim Kardashian in a head-to-toe black look featuring a full face covering. The look brought so much attention, which surged the search for balaclavas and face coverings. If you're yet uncertain how to style this trendy piece, DSCENE team prepared a list of the best balaclavas and a quick guide on how to style them.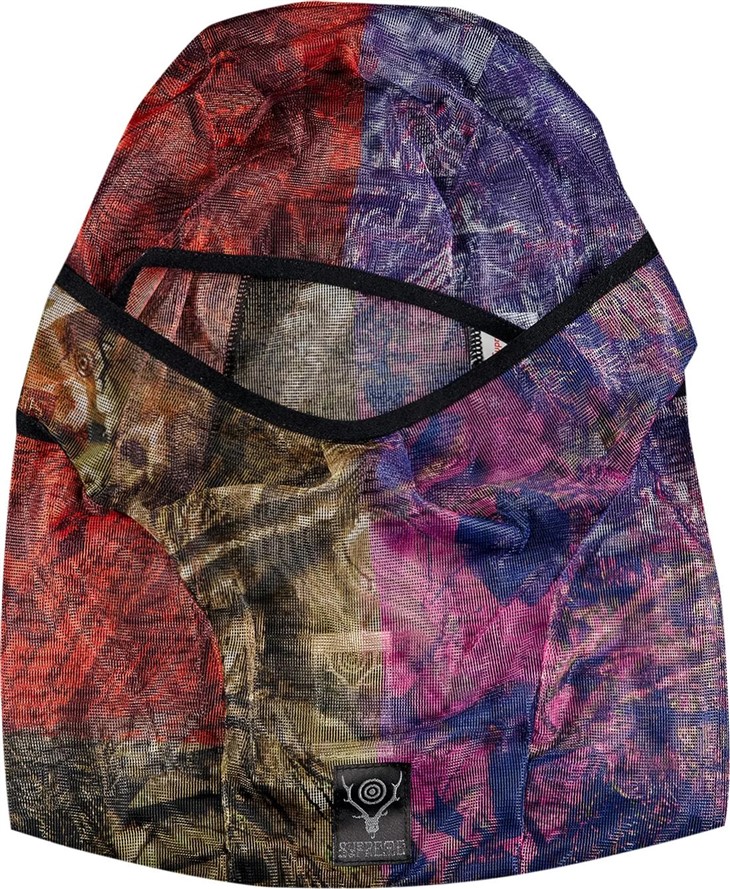 Supreme x SOUTH2 WEST8 Bush Balaclava 'Camo'
Supreme collaborated with Nepenthes label SOUTH2 WEST8 on a Spring 2021 collection bringing convertible sets that aim to assist in the dynamic sport of fishing that requires one to adapt to the elements. Fisherman or not, the Bush balaclava in camo print will surely update every casual and sporty look. The material is light and partially see-through so you can wear it even on warmer days with your favorite tracksuit or puffer jacket. Discover additional balaclavas at GOAT.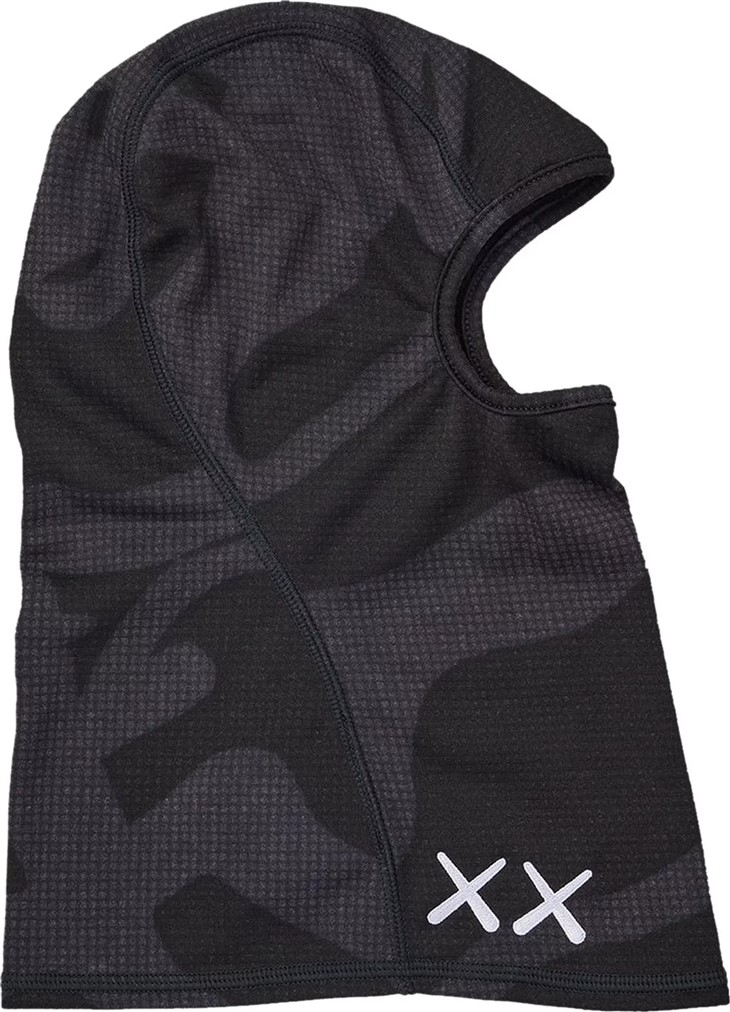 The North Face x KAWS Balaclava 'Black Dragline Print'
American graffiti artist and designer KAWS teamed up with The North Face on a collection which blures the lines of performance and possibility to reveal new levels of artistry. The XX collection introduced, among other pieces, the Black Dragline print balaclava, which can be combined easily with performance wear as well as with elevated looks. The popularity of The North Face in street culture has been huge in the past few years, so feel free to sport their pieces everywhere, beacuse you will surely be noticed.

Stussy Stock Knit Balaclava 'Brown'
When it comes to Shawn Stussy's Stussy label, you can count on simple yet elegant pieces that are always on trend. The stock knit balaclava in brown is perfect for winter weather conditions. Combine it with an oversized coat and knee-high leather boots and you're good to go.