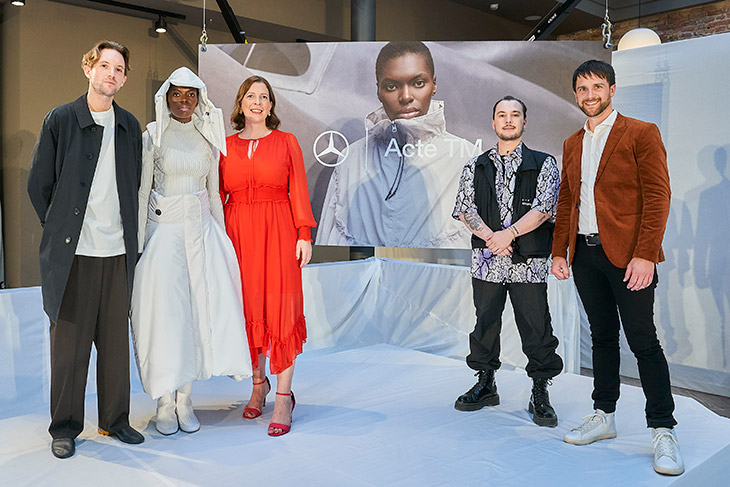 On 5 September 2022, the "Mercedes-Benz Creators Night" kicked off Mercedes-Benz Fashion Week Berlin. As location, "Telegraphenamt" (Telegraph Office), an architecturally-wise highly interesting building in the district Berlin-Mitte, was chosen. During this inspiring event, both the visionary ACC01 collection and the Mercedes-AMG project "The Flip", were introduced. The Mercedes-Benz Capsule Collection "ACC01" contains of 30 futuristic pieces that could be observed during an inspiring installation. The creators behind this line were the creative studio Acte TM as a partner of Mercedes-Benz. They got assisted by Antoni creative agency.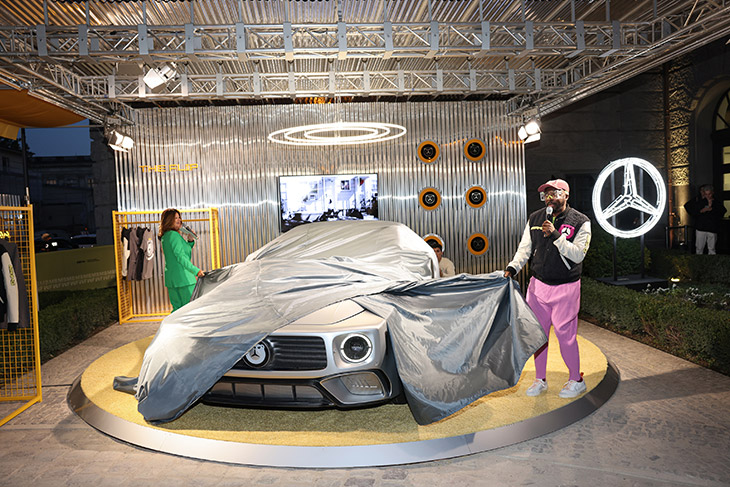 As one of the most renowned names that ever attended Mercedes-Benz Fashion Week Berlin, US superstar, artist and entrepreneur William Adams, aka will.i.am, attended the opening show. The cooperation with multi-platinum American musician, tech entrepreneur, global star and TIME 100 Impact Award Winner will.i.am reached a completely new level. The "Flip" certainly stands out due to its innovative design paired with its far-reaching message. The one-off vehicle, titled WILL.I.AMG, can be interpreted as a symbol for Mercedes-AMG and will.i.am to realize new ideas. Furthermore this collaboration should expand the previous limits. For their sixth partnership, will.i.am teamed up with West Coast Customs to present his unique visions for "The Flip". In addition to that, it also aims at giving students from disadvantaged communities access to STEAM (science, technology, engineering, arts and maths).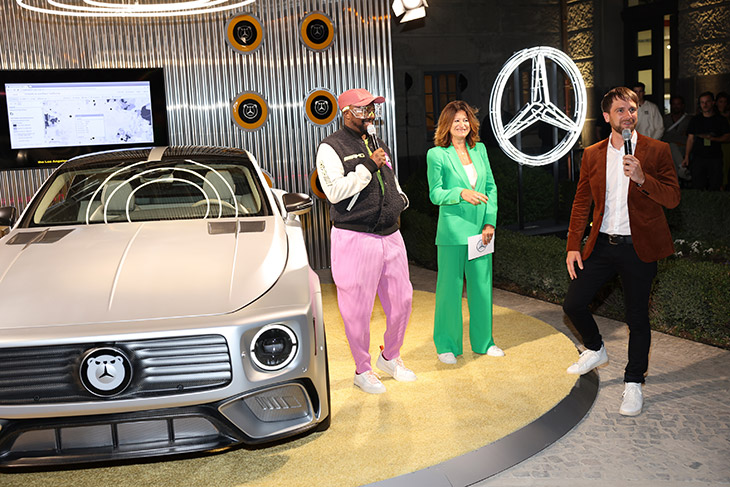 I grew up in a ghetto. I grew up with hip hop. I watched legendary hip hop artist rap about Mercedes, so it was always a dream to own a Mercedes. For a lot of inner-city kids, owning a Mercedes is a symbol of progress and advancing out of struggle.

Now I've reached my goal and pushed even higher by re-imagining and creating my own vision of an AMG model. But I didn't touch the engine, because AMG really does make the best engines. The story of the founders of AMG truly inspires me and it is energizing to collaborate with like-minded people who also seek continous improvement. – declares will.i.am.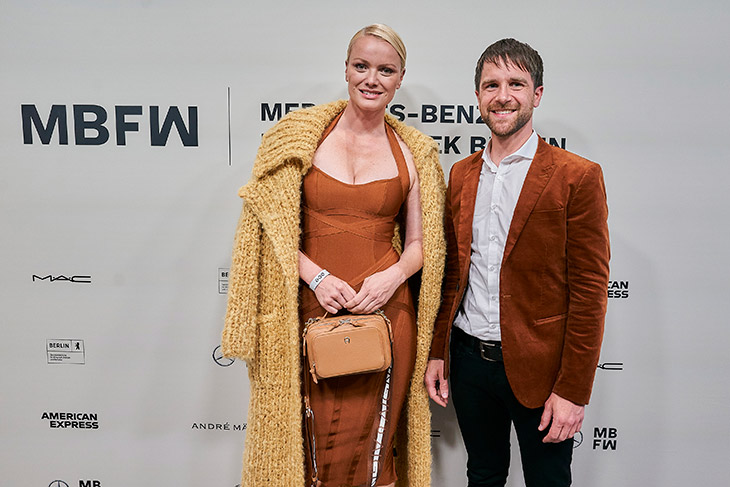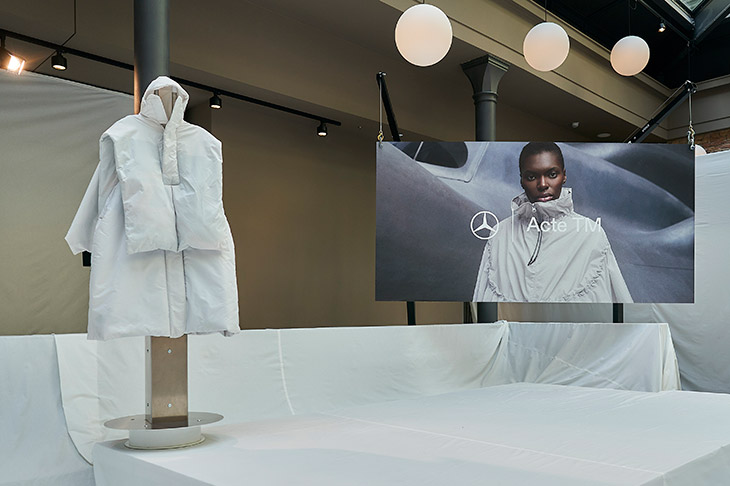 "Our cooperation with will.i.am has reached a new peak with 'The Flip.' We have inspired and motivated each other in this realisation of this holistic concept, which is far more than an exceptional automotive one-off. We take our responsibility to society seriously. The success of Mercedes-AMG as a Performance Luxury Brand also depends to a large extent on inspiring the next generation and giving them easy access to the latest technologies and digital progress. It is part of our tradition to always be pioneers and to dare to do something new. We are continuing this legacy into the future together with will.i.am and 'The Flip'", declared Philipp Schiemer, Chairman of the Board of Management of Mercedes-AMG GmbH.
The globally famous, multi-award-winning hip-hop musician and co-founder of the band "The Black Eyed Peas" stated: "It is great to be in Berlin and be able to share more about the "The Flip" vehicle and the social project together with the Mercedes-AMG team. The collaboration is a personal dream come true for me and I want to inspire and encourage others with it". Will.i.am collaborated with Mercedes-Benz in the creation of the model "The Flip" has been created as a unique vehicle together with West Coast Customs supported by Mercedes-AMG.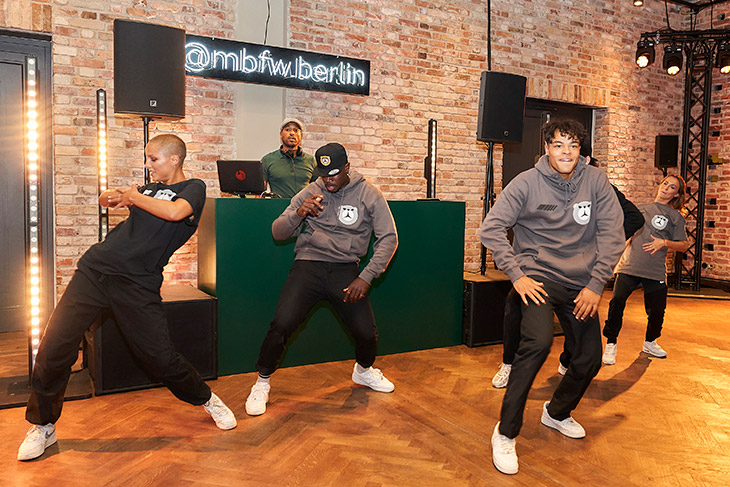 If you have a closer look at the vehicle, you will recognize a bear-like face icon, titled "BEAR WITNESS". This icon is the focal point of the BEAR WITNESS collection. It comprises limited-edition apparel and accessories available at the Mercedes-AMG Experience Center in Miami and online. It can be purchase under: https://will.i.am. Worth of mentioning is the fact a part of the proceeds are utilized to support the i.am/Angel Foundation.
"Fashion and automotive design have many inspiring commonalities, which we would like to present to our MBFW guests in an exclusive setting here at the new Telegraphenamt. We are delighted once again to be able to provide momentum for zeitgeist and creativity with our visionary Mercedes-Benz Collection ACC01 made from recycled material. With will.i.am, Mercedes-AMG hosts an internationally famous artist and entrepreneur as a partner, who is engaged in many areas, demonstrating that the MBFW is an attractive stage for our fashion engagement", explained Jens Kunath, Head of Passenger Car Sales Germany and Member of the Executive Board of Mercedes-Benz Cars Sales Germany.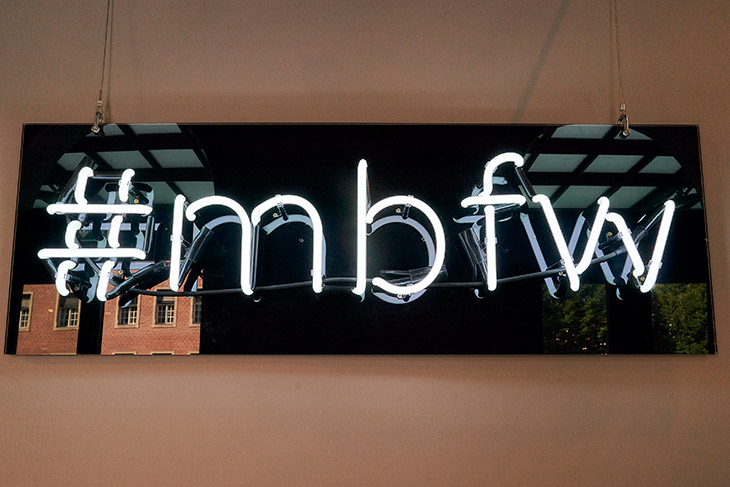 It was truly inspiring to take part of the presentation of the visionary ACC01 collection and the Mercedes-AMG project "The Flip" that was introduced by US superstar will.i.am! We left this outstanding event full of innovative ideas and impressions!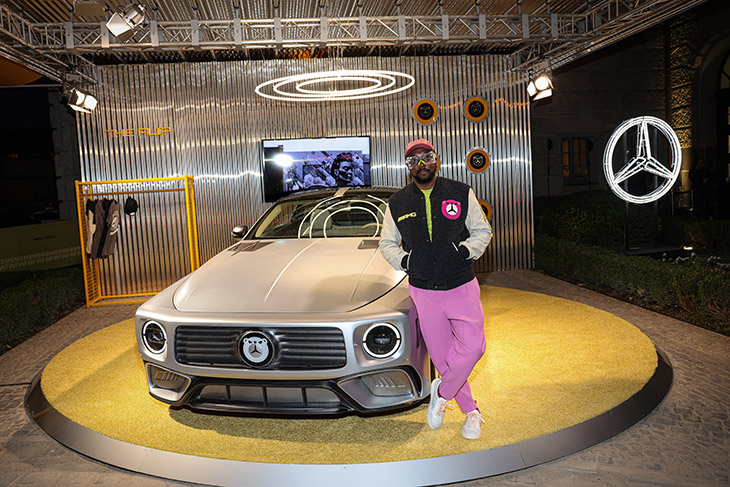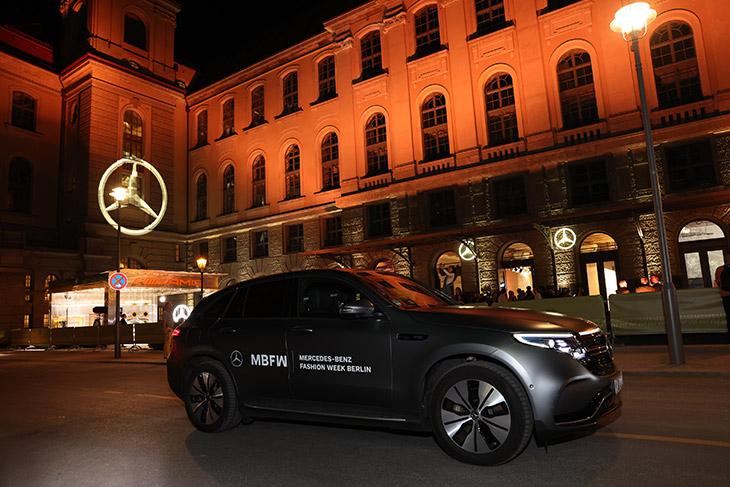 You can rent the Mercedes Benz S 500 4Matic in New York with RealCar. RealCar offers easy online or app-based booking!
Review by Sussan Zeck for DSCENE Magazine.