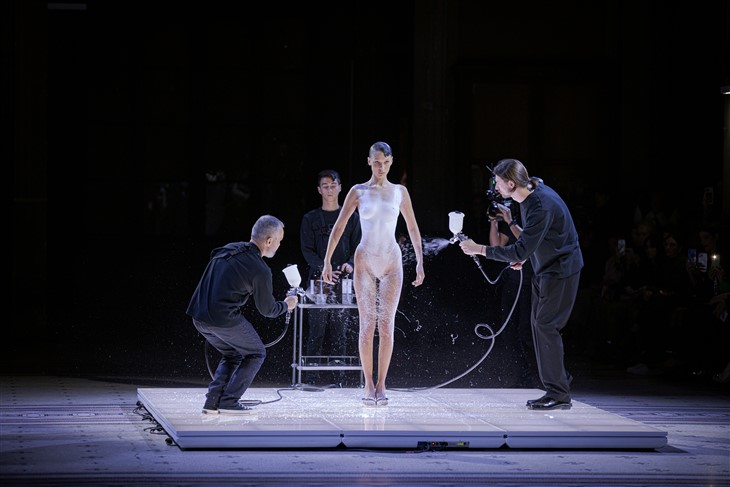 2022 is coming to an end, and what an eventful year it has been. It's the time of the year when we like to look back at the trends that have marked the end of the year, but also to take a look at the future, where even more exciting novelties await us. This year was the year of comebacks, innovative approaches and viral moments, so what are the ones that made the most buzz in the fashion world?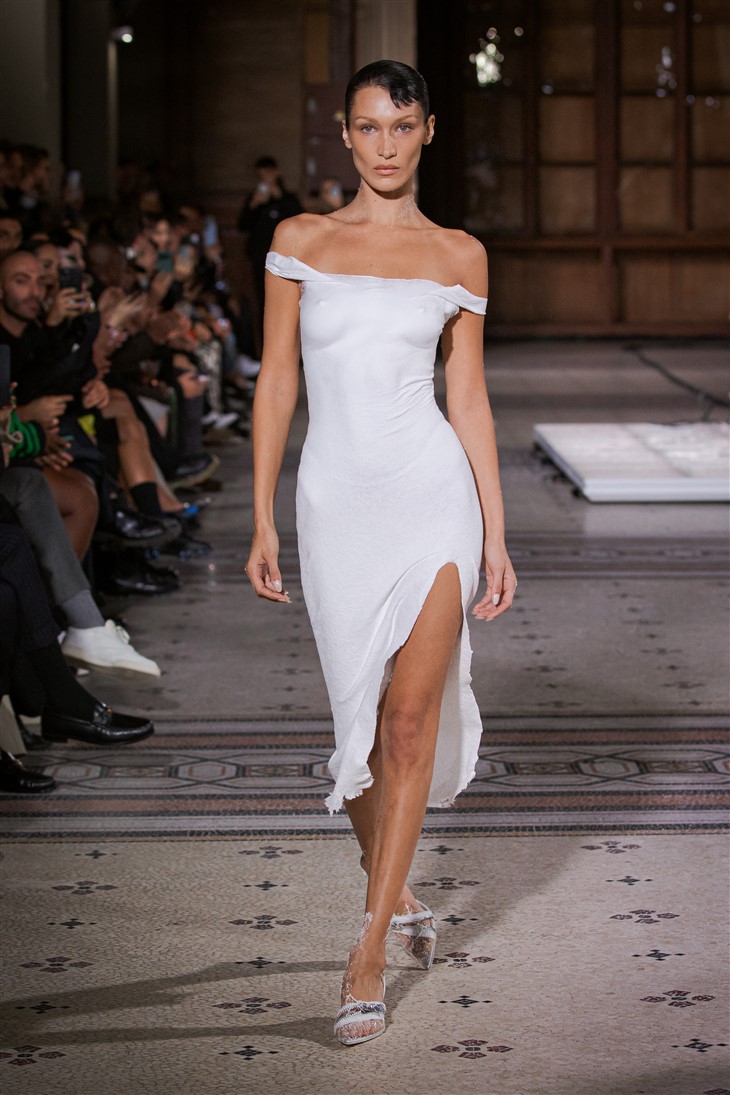 Coperni Spray-On Dress
Paris Fashion Week always brought innovative and unexpected performances and projects, but hardly anyone was ready for what took place in front of the crowd at the Coperni fashion show, and which incredibly resonated on the networks immediately afterwards. The main acter of the show was Bella Hadid, who came out on the runway in a miniature dress, while hiding her breasts with her hand, and then three men literally sprayed the dress on her. They were all led by Dr. Manel Torres, Managing Director of Fabrican Ltd who invented the spray-on material. Bella stood still while two men sprayed her with what seemed like the most ordinary paint. However, shortly after the "paint" had dried, team member gently separated the layers and shaped them with her hands and scissors. It is an understatement to say that this experiment became viral on the networks in less than 24 hours, and many commented that "the future has finally arrived", and that it is clear that very soon we will be able to create the clothes we want with a single bottle of spray.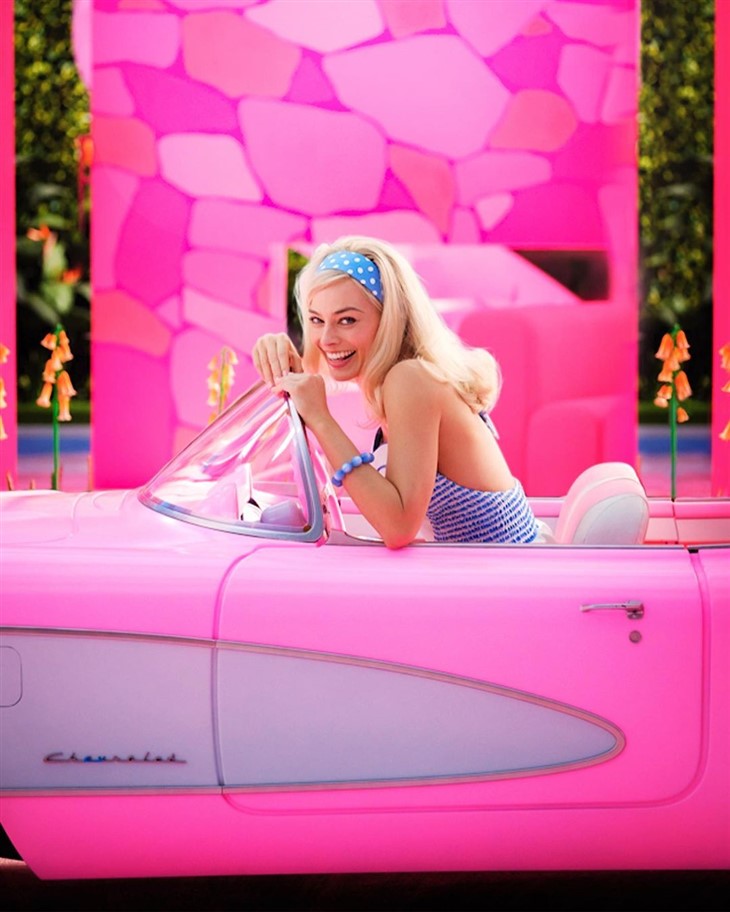 Barbiecore
From the rise of the Y2K aesthetic to Greta Gerwig's highly anticipated Barbie movie, the world's most famous doll has become the fashion muse of the year. The fashion world's obsession with pink pieces united in the barbiecore aesthetic has resulted in huge sales success, according to fashion site Lyst. No marketing trick works as well as nostalgia, and that's why the photos from the filming of the Barbie movie had an instant effect on the audience, but they are not the only ones responsible for creating this new summer trend. What brought even more attention to the color pink, was Pierpaolo Piccioli's Valentino Fall Winter 2022.23 Collection. Valentino explores pink as a manifestation of the unconscious, and liberation from the need for realism.
Fashion is for Fun
While we all consider fashion somewhat serious, and we often like to dress to the ocassion and feel elegant, this year has seen some outbreaks from this pattern, and we love to see it. JW Anderson surely had so much fun creating the Fall Winter 2022 Menswear collection which premiered in January, with a must have accessory, a Pigeon Clutch Bag. Of course, Carrie Bradshaw, a trendsetter that she is, had to wear the piece in the latest season of And Just Like That. Continuing the fun aspect of fashion, Diesel's Glenn Martens introduced the Belt Skirt, which divided the fashion world, some thought it is not wearable, others thought is the sign of the Y2K returning on runways in full swing. Alessandro Michele also joined the fun club when he picked out 68 sets of identical twins to model his Gucci Twinsburg collection at Milano Fashion Week, inspired by his mother who was also a twin. Talking about fun and fashion, you surely witnessed all of the fun fashion trends this year has produced in The White Lotus' character Portia played by Haley Lu Richardson, which wears almost every trend out there, making us not now if we love it or hate it.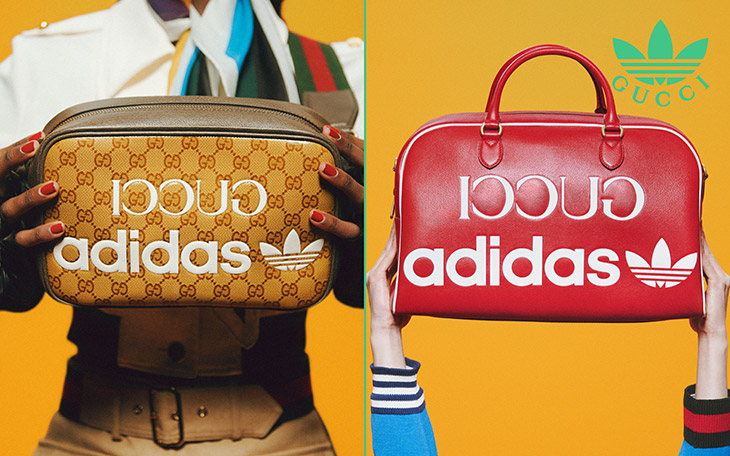 Teamwork Makes The Dream Work
A delight for us fashion lovers is when we see our two favorite brands merging their design aesthetics. The year 2022 brought a lot of those, but one brand definetely stood out this year, and that's adidas. The sportswear giant succeeded to be everywhere this season. In January they collaborated with Prada for Re-Nylon collection offering reimagined versions of the Adidas Originals signature pieces. The run continued when they partnered with Gucci for their February 2022 show bringing both brands' well-known motifs, like Adidas' three-stripe design and Gucci's classic red and green color palette. That wasn't enough for the sportswear brand, so they teamed up with Balenciaga for the Spring 2023 Collection.
Also fusing the sportswear into fashion was Simon Porte Jacquemus when he teamed up earlier this year with Nike. The collection was presented during brand's Le Papier collection, and it showcased 15 pieces of pure perfection. Reinterprets athletic women's sportswear in a minimal way, Jacquemus made a huge frenzy among the customers, and the collection sold out immediatly, though some pieces are still available on Nike's official site.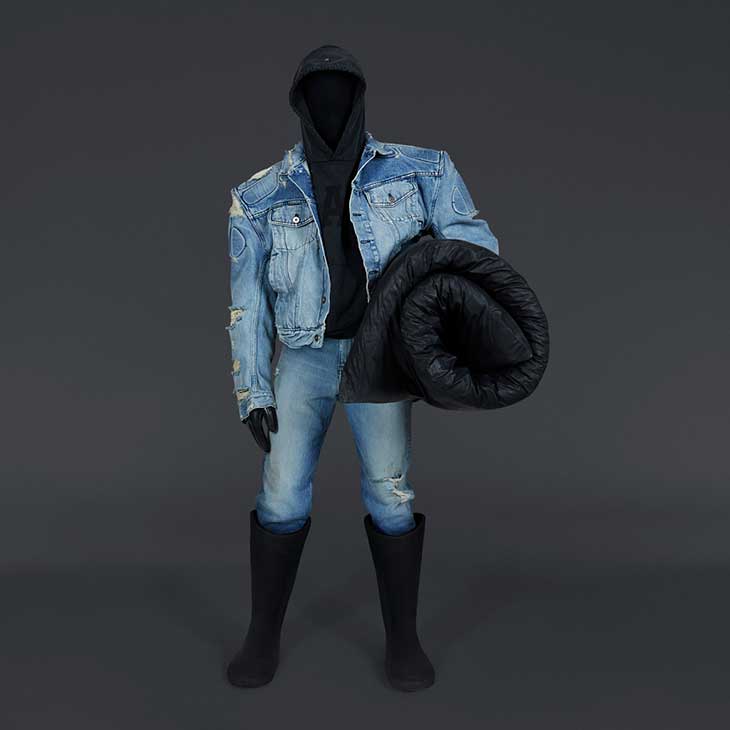 While we all know Ye's been causing a lot of controversies lately, which led him to loosing major deals with adidas, GAP as well as Balenciaga, the Yeezy Gap Engineered by Balenciaga collection was a huge hit when it came out. The collection consisted of 25 looks exploring the intersection of music, art and culture. The release of the collection even brought out a custom made Yeezy Gap Engineered by Balenciaga van which drove through Miami, Los Angeles and Chicago bringing piles of clothing into commercial-sized fabric bags and dumpsters for guests to parse through. Now, you can probably buy the designs from Ye himself for 20$ because he's obiviously getting rid of his past.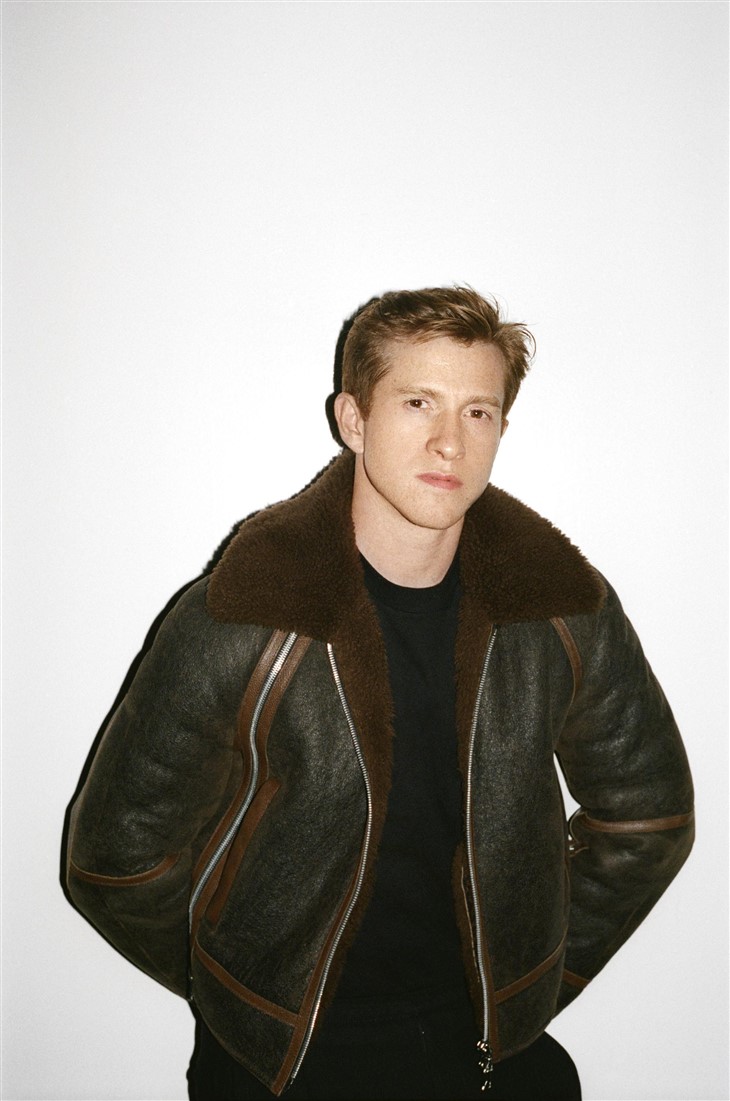 Industry Moves
This year has been one of the most interesting ones when it comes to designers and their brand new appointments, or sadly departures. The year started off with Matthieu Blazy's first show for Bottega Veneta, suceeding Daniel Lee. In his debut, Blazy brought a real sense of wearability to the brand, with clean silhouettes donning relaxed tailoring. At the same time, Japanese designer NIGO takes over the role of Creative Director at Kenzo. A few months later, the fashion world was surprised to hear that Riccardo Tisci is leaving his place at Burberry, but even more surprised when Daniel Lee was announced brand's new Creative Director. Gucci had to say goodbye to Alessandro Michele after eight years of partnership, and Raf Simons closed his namesake label after 27 years of creating. Changes were also made at Prada where Miuccia Prada and Patrizio Bertelli resigned as co-CEOs of the Italian luxury fashion house group. We're eager to see what's next for this designers and brands next year!