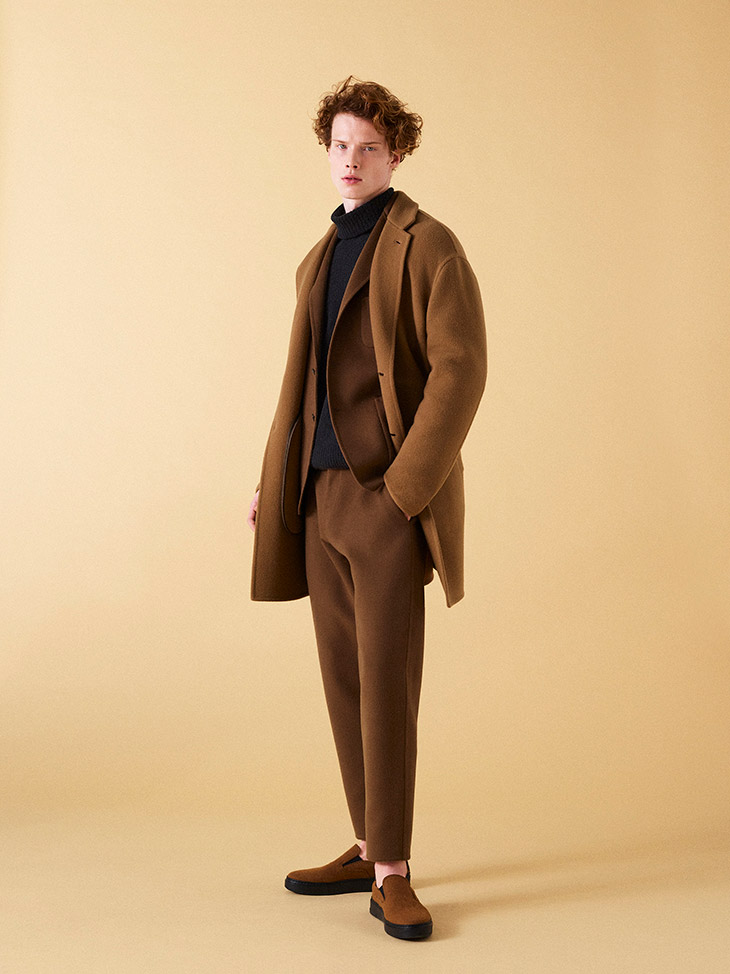 Italian luxury menswear brand CANALI unveiled its Fall Winter 2023.24 Collection that explores the duality of elegance, on January 15th, during the ongoing Milan Fashion Week. The collection was built around the idea of plural masculinity, and it brings gentleness. The brand reimagines its codes with new silhouette that is soft and relaxed. The focus is on comfort and inner elegance. The collection was made from the finest materials such as wool, cashmere, cashmere-silk, silk, organic cotton, in earthy notes of green, brown, camel and neutrals, metropolitan tones of gray and black, and accents of blue and red.
FALL WINTER 2023.24 MENSWEAR COLLECTIONS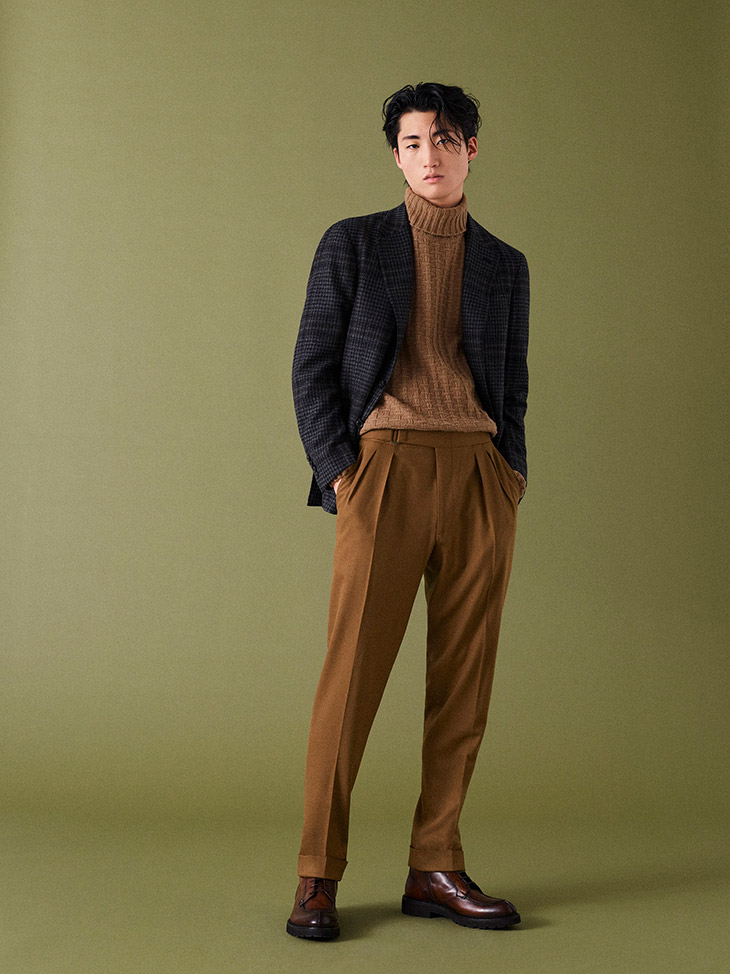 "Jackets, coats, jumpers, and trousers flow smoothly on the body, allowing movement, embracing multiple occasions of use. Diamond quilted capes are both practical and dramatic. Moving between heritage and the contemporary, jackets and coats sport traditional menswear patterns blown up to gain a neat graphic allure. The same motifs appear as jacquards on jumpers, as prints on shirts, on textile accessories. Focus is on a new formal and versatile luxury casualwear.
The Canali sartorial know-how shines in the DOUBLE part collection, a series of handmade items constructed with an extremely complex technique which results in unlined, seamless garments with invisible stitching. This luxurious way of making things and the strong artisanal approach characterizes suits, jackets, and coats, but also, innovatively, smart pieces such as shirt-jackets and hybrid outerwear pieces, and expands, the wardrobe with new, elegant possibilities. The apparent simplicity, here, is in fact an amplification of sophistication and ease that's the result of an updated savoir-faire." – from Canali