Actress Florence Pugh takes the cover story of VOGUE US Winter 2023 Issue captured by fashion photographer Colin Dodgson. In charge of styling was Gabriella Karefa-Johnson, with hair by Akki Shirakawa and makeup by Fara Homidi. For the cover, Pugh is wearing Bottega Veneta dress.
We are human, we are bodies. Yes, I can put makeup on and look good for a premiere. But at the end of the day, I still have hair on the top of my lip and I still smell after a workout and I still get spots when I'm stressed. I think that attitude definitely has trickled down from when I was a child.
I've never been scared of what's underneath the fabric," she tells me. "If I'm happy in it, then I'm gonna wear it. Of course, I don't want to offend people, but I think my point is: How can my nipples offend you that much? It's very important that we do this. I know that some people might scoff at me saying that, but if a dress with my breasts peeking through is encouraging people to say, 'Well, if you were to get raped, you would deserve it,' it just shows me that there's so much more work to do.
You have a daydream when you start out: What is it that means you've made it? For me it was: You live close to your friends and you have a local pub.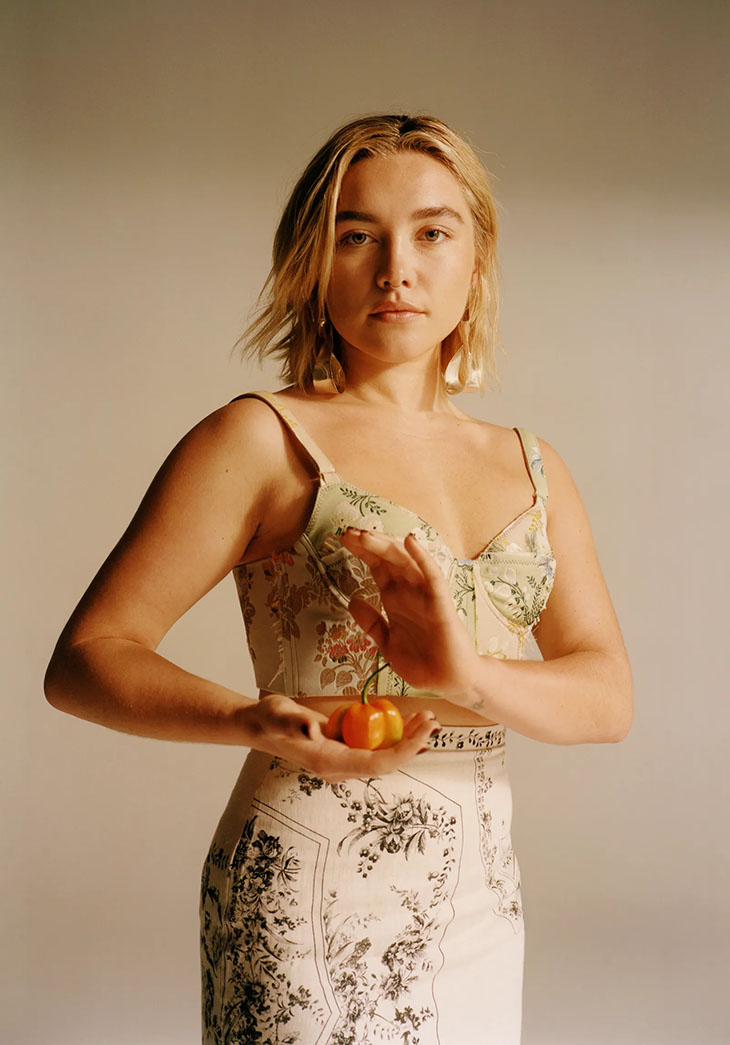 Photography © Colin Dodgson for VOGUE US – see more on vogue.com