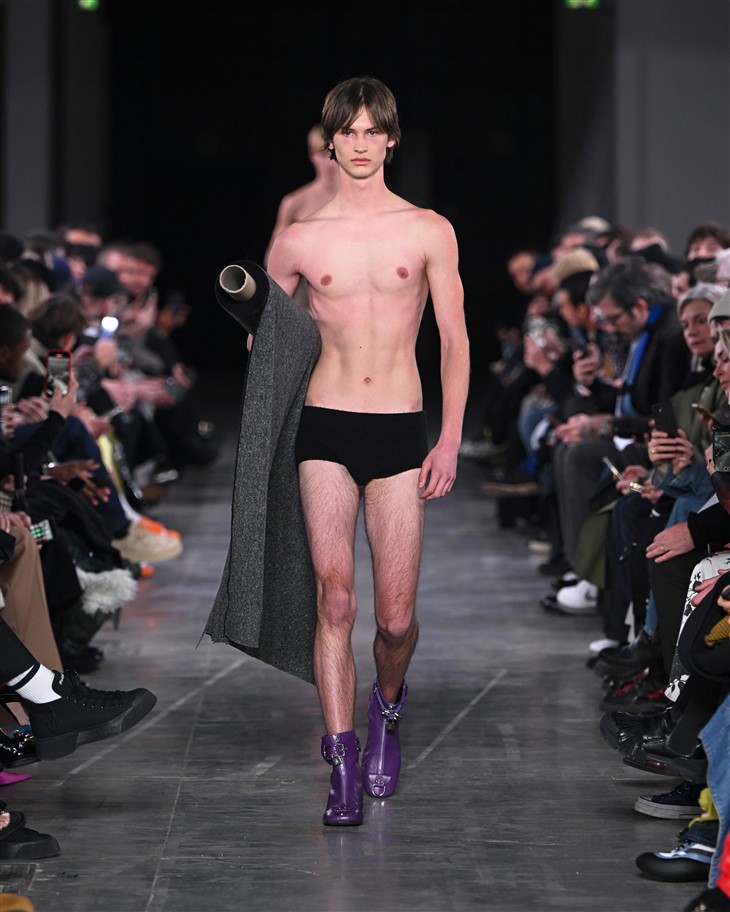 Fashion house JW ANDERSON presented the Fall Winter 2023.24 Menswear Collection and Pre-Fall 2023 Womenswear Collection, on Sunday, 15th of January, during the ongoing Milano Fashion Week. For the collections, designer Jonathan Anderson introduced a blank space, a collection inspired by home and childhood filled with intimacy and domesticity. For the collections, JW Anderson teamed up with Wellipets for frog clogs that revive those jolly memories in adult sizes, for men and women, and will be available in three colorways – green, yellow, blue.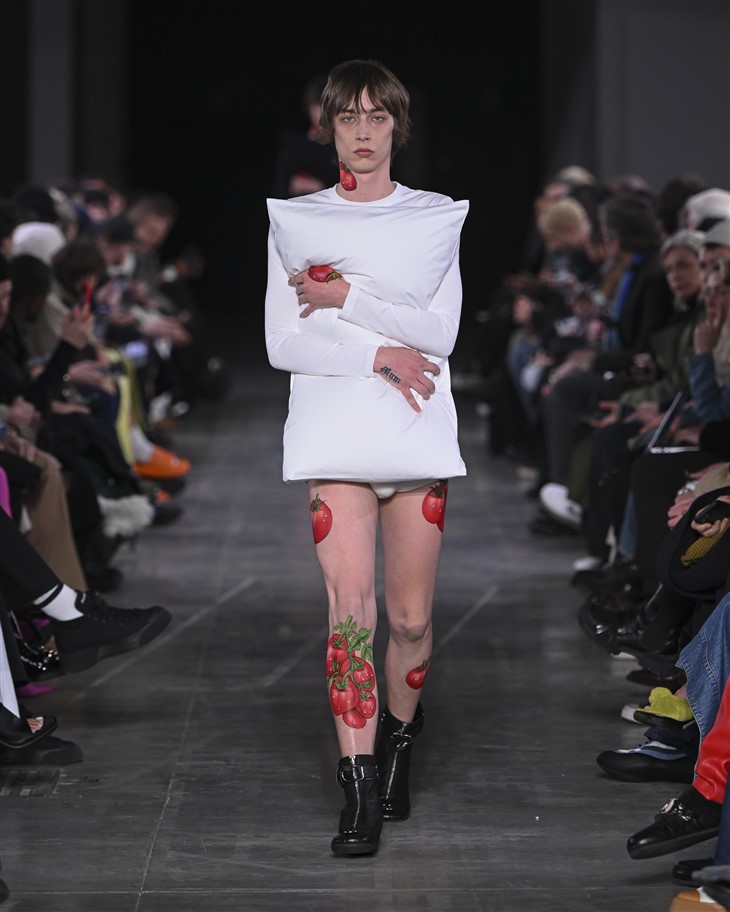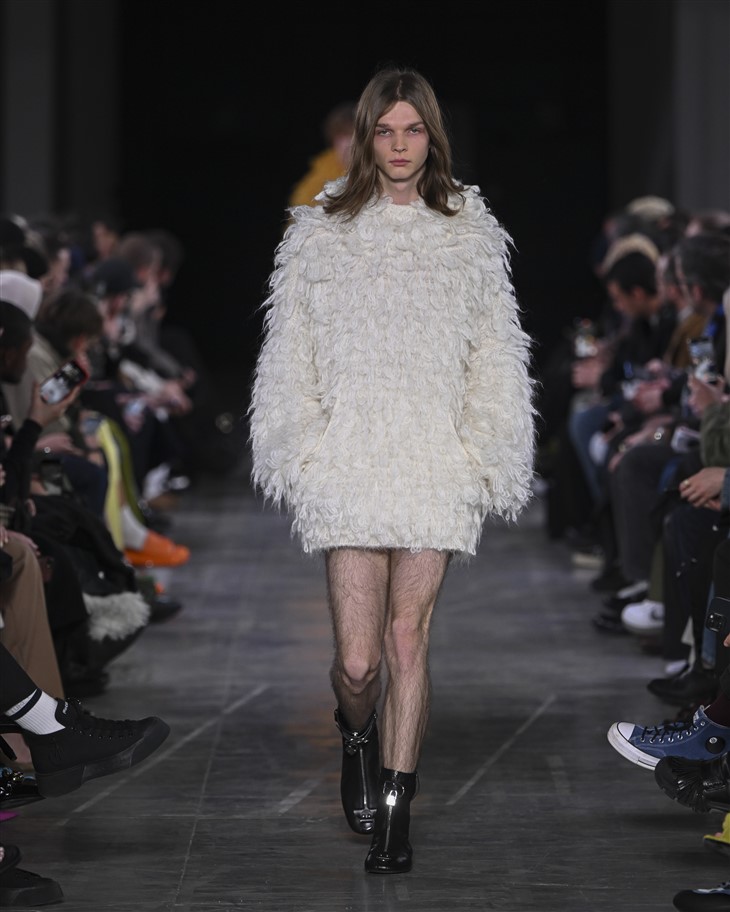 A blank slate.
Reducing, compressing, condensing: with a certain crudeness and definite bluntness.
Primeval and primordial: clothing stripped down to where it all starts – the roll of fabric.
Intimacy and domesticity: hugging oneself, or a pillow.
The reassurance that comes from homely and childhood memories: a pair of Wellipets,
cozy jumpers, drapey pants, bunnies running on shorts and tops.
A sense of ownership: locked up duffles, dresses and boots.
Owning the ruffle shorts, too, and seeing them anew.
Shrunken jackets, dropped collars.
A constant exchange: what's for him is also for her.
No fuss, no extra, no more.
Everything is what it is, and that's it.