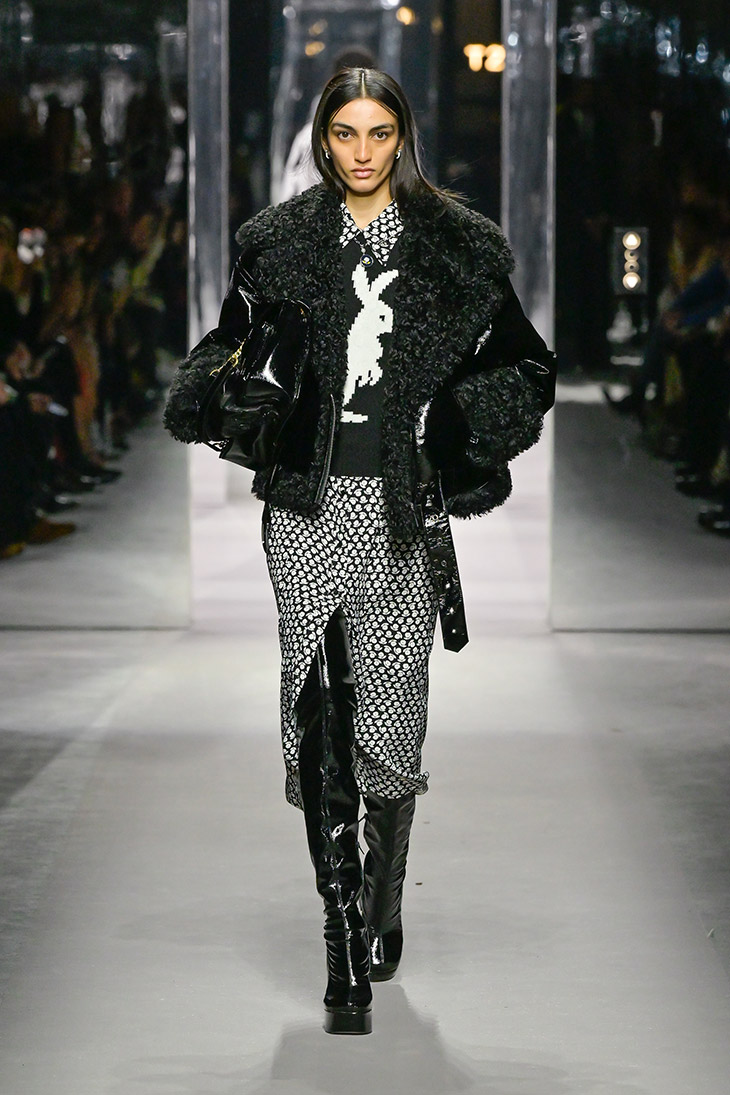 Fashion brand United Colors of Benetton presented its Fall Winter 2023 Collection, that celebrates the brand's industrial heritage, on February 25th, during the recently finished Milan Fashion Week. The collection titled Infinity sum up the brand's generational history and transform the linearity of time into an endless cycle of products, values and aesthetics. Designer Andrea Incontri focuses on wearability and material. For the season the collection plays with tailoring while staying faithful to knitwear. Workwear is reimagined through garment-dyed canvas skirts and jackets with contrasting stitchings.
FALL WINTER 2023.24 WOMENSWEAR COLLECTIONS
"Colours and prints contrast with the clean, precise cuts, in a continuous variation that starts with black and white – fullness and void – and ends in grey and mirrored silver. Neutral colours serve as the extremes of an endless space of Benetton polychromy represented in the collection by seven saturated shades: ultramarine blue, primrose yellow, emerald green, hot pink, rosewood red, wisteria, orange flame.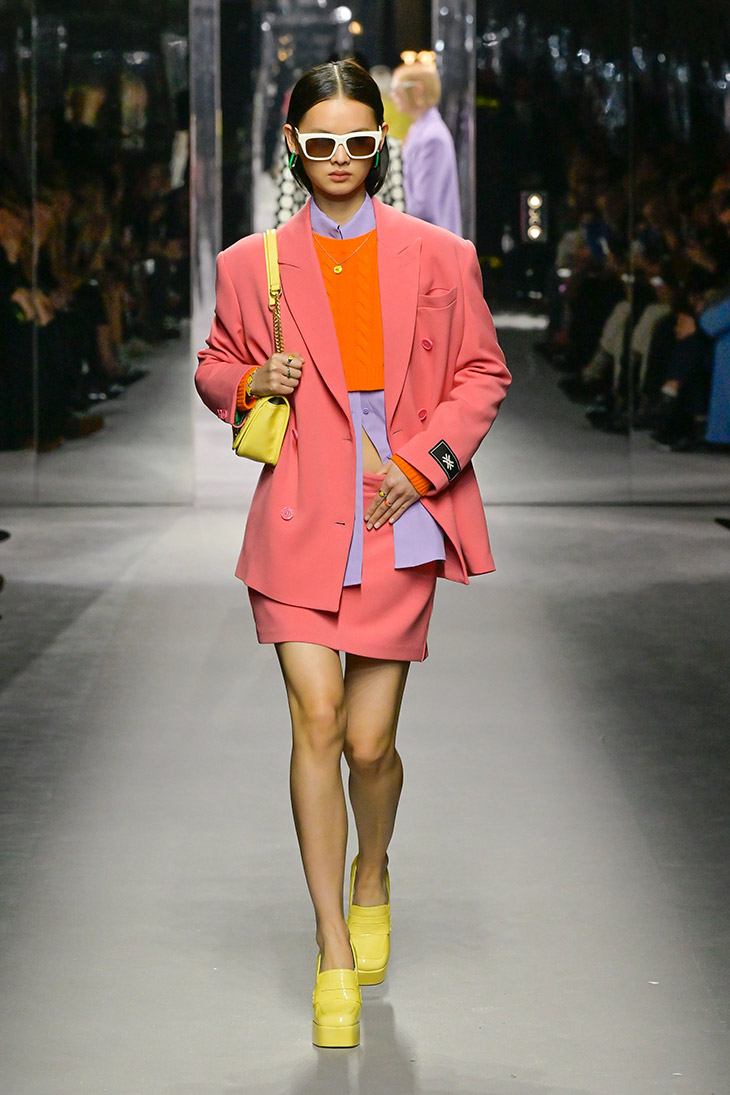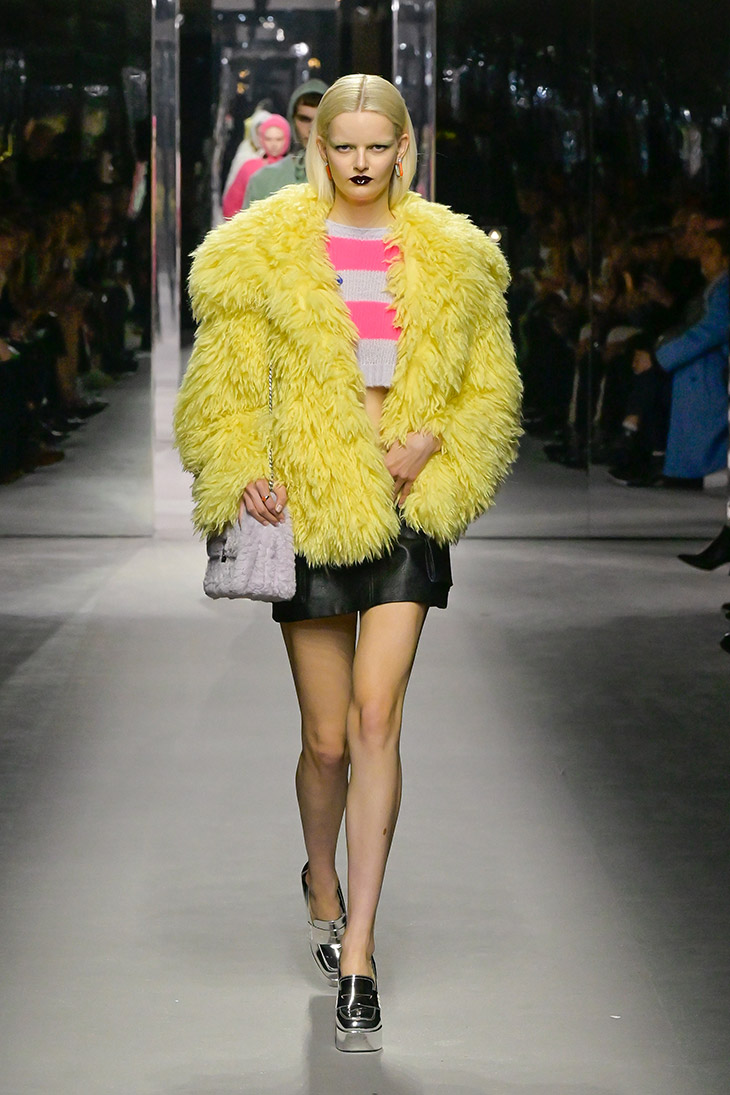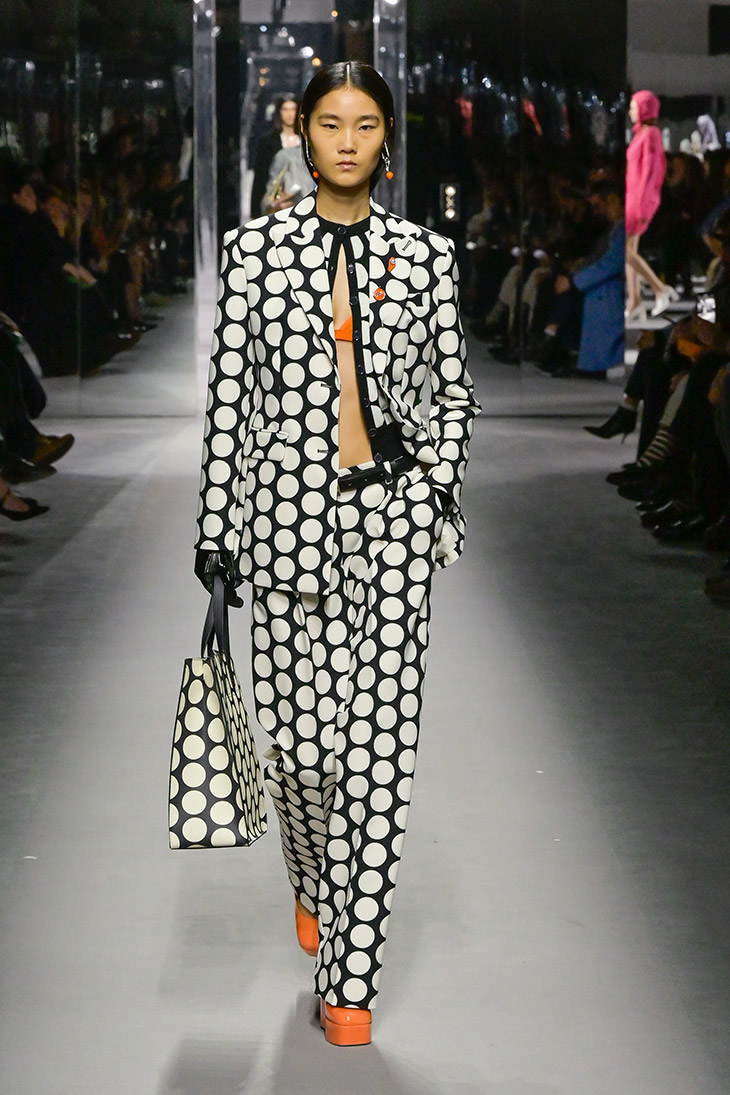 Chromatic metamorphosis drives the evolution of the show, in a rhythm marked by symbols, geometric shapes and patterns whose serial repetition replicates the cycles of nature and industrial production. The organic and spontaneous nature of the former is represented by the show's main figurative themes: the rabbit, the flower and the mushroom. These are then transformed into stylized designs for jacquard inserts, prints and patterns enlivened by opposing complementary colours which then combine in horizontal and regimental stripes, tending towards infinity, and in perfect circles that create increasingly smaller, psychedelic optical motifs, repeated until they take shape in a sphere associated with mouths and hands, in a three-dimensionality suspended as in a frame." – from United Colors of Benetton