DSCENE Magazine has collaborated with Italian conceptual artist MAURIZIO CATTELAN on the exclusive cover of its latest Art Issue titled "Fever Dreams" featuring the world renowned art collector DAKIS JOANNOU. Known for his humorous and satirical approach to art, Cattelan provokes and challenges the limits of contemporary value systems.
GET YOUR COPY OF DSCENE "FEVER DREAMS" ART ISSUE IN PRINT AND DIGITAL
Besides his intervention on DSCENE's latest cover, Maurizio Cattelan answers 5 questions about his long-lasting friendship with Dakis Joannou.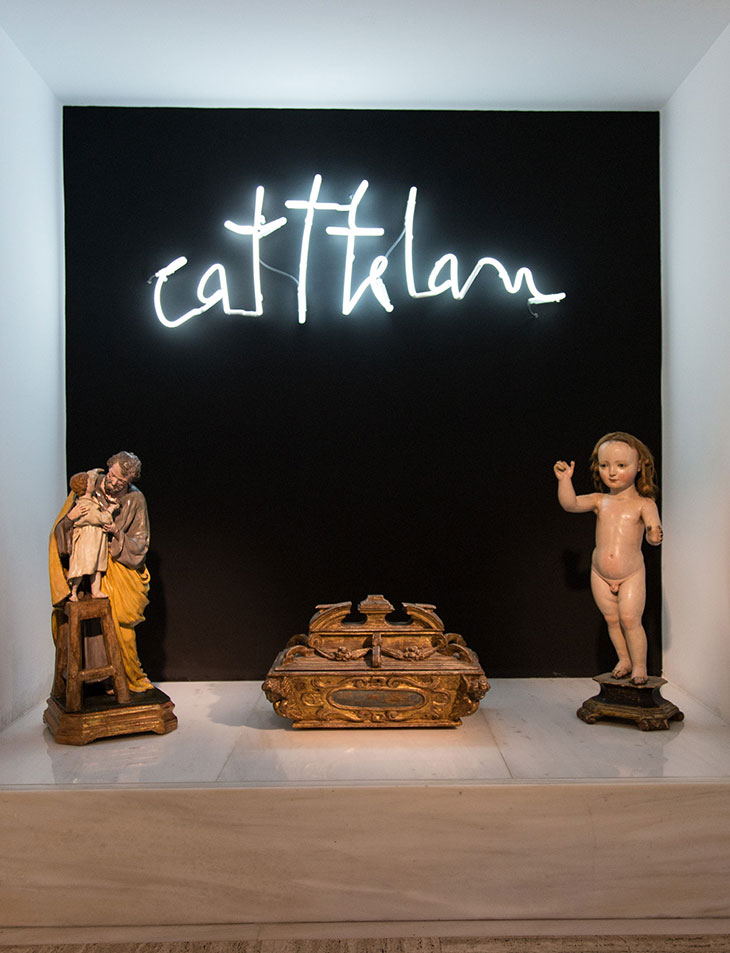 How did you meet Dakis Joannou?
A DATING LINE APPLICATION FOR ART LOVERS: AFTER MORE THAN 25 YEARS WE ARE STILL HAPPY AND WE GO TO SEE ART SHOWS AND FAIRS TOGETHER.
When and how did you start working together?
RIGHT AFTER OUR FIRST DATE, IT WAS LOVE AT FIRST SIGHT.
What Was The First Piece He Bought From You And What Is The Story Behind It?
BEFORE BUYING, HE GAVE ME SOMETHING AND THAT WAS VERY MOVING AND UNEXPECTED. IT WAS A WORK BY JEFF. HE INSCRIBED THE WORK FOR ME WITH THE FOLLOWING LINE: SHARING AS A WAY OF LEARNING AND LEARNING AS A WAY TO PARTICIPATE.
What sets him apart from other collectors?
DAKIS FOLLOWS LOVE, THE MARKET BORES HIM, HE LIVES WITH ART AND PLAY CONSTANTLY WITH IT. HE'S AFTER IDEAS THAT CAN CHALLENGE THE STATUS QUO AND DOESN'T COMPROMISE ON TASTE. ALSO HE HAS A GREAT COLLECTION OF GRANDCHILDREN.
Can You Describe Him In 5 Words?
DETERMINED
ARTISTIC
KAMIKAZE
INVENTIVE
SEXY
Originally published in DSCENE "Fever Dreams" Art Issue, available in PRINT AND DIGITAL.