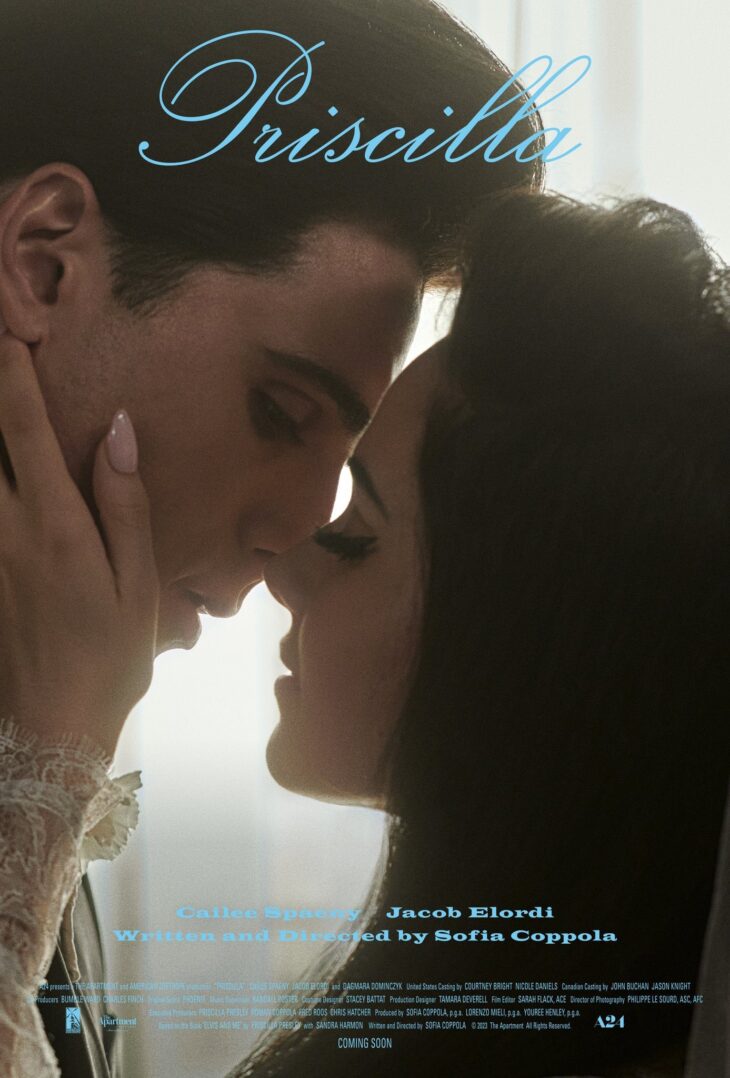 Sophia Coppola's upcoming film, "Priscilla," paints a vivid portrait of the relationship between Priscilla Presley and the larger-than-life Elvis Presley. Based on Priscilla's memoir, "Elvis And Me," the movie delves into their iconic love story, from their first meeting when Priscilla was a teenage girl to their tumultuous courtship and marriage. The memoir was written by Priscilla in collaboration with Sandra Harmon in 1985.
Leading the cast is the talented Cailee Spaeny, known for her roles in films like "On the Basis of Sex," "Pacific Rim: Uprising," and "Bad Times at the El Royale." Opposite her is Jacob Elordi, recognized for his performances in popular works such as the hit series "Euphoria," the "The Kissing Booth" movie series, and "2 Hearts."
The 45-second trailer, released recently, offers a tantalizing glimpse into the cinematic journey that awaits. Cailee Spaeny brings Priscilla to life with grace and authenticity, while Jacob Elordi embodies the legendary Elvis Presley with undeniable charisma. The trailer hints at the intricate dynamics of their relationship and the captivating story that unfolds.
Given Coppola's penchant for empathetically portraying young women navigating their identities amid the challenges of wealth and privilege, "Priscilla" appears to be a fitting subject matter for the acclaimed director. Whether set in the opulence of Graceland or the grandeur of Versailles, as seen in her 2006 biopic "Marie Antoinette," Coppola's films often explore the struggles and aspirations of young women in captivating and relatable ways.
View this post on Instagram
Taking to Instagram, Priscilla herself expressed her excitement for the film, praising Sofia Coppola's masterful interpretation of her book. She lauded Coppola's extraordinary perspective and her own admiration for the director's work. Priscilla is confident that "Priscilla" will take audiences on an unforgettable emotional journey, inviting them to delve into her extraordinary life story. Watch the trailer below:
Priscilla opens in theaters this October.