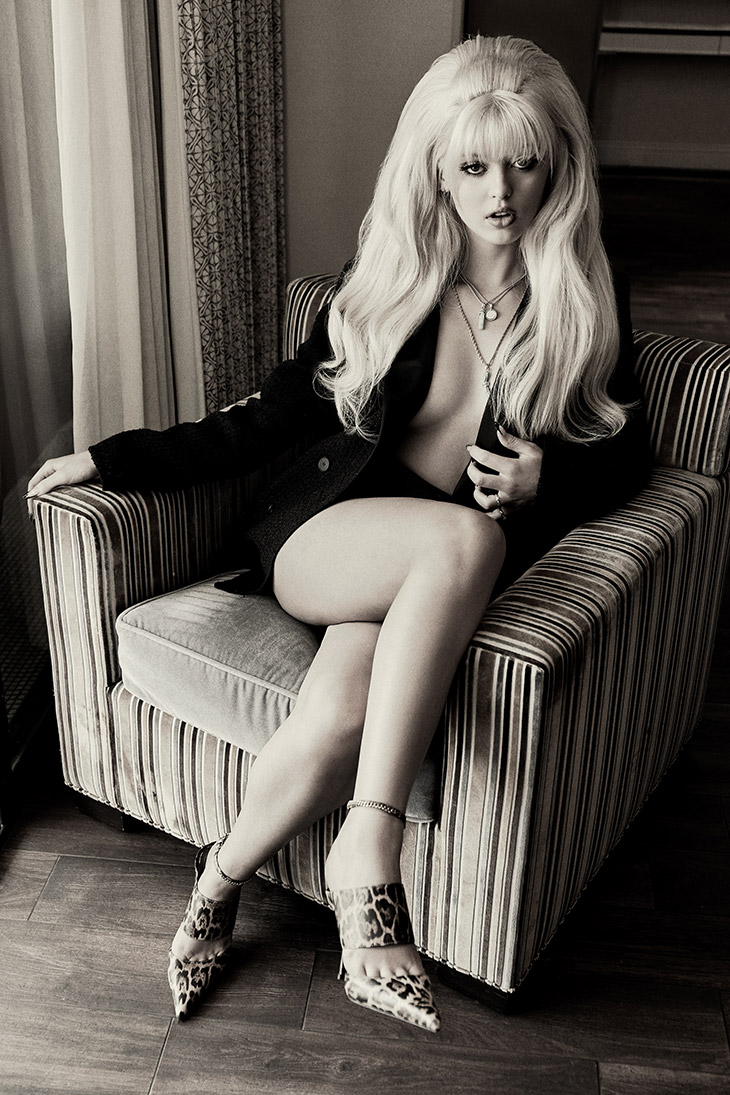 Fashion has always been an evolving spectacle, adapting to the changing tastes of society and its modes of communication. From haute couture salons in Paris to the revolutionary billboards of Times Square, the way fashion communicates has undergone countless metamorphoses. But none are as significant as today's digital shift. In this ever-connected world, the actual runway lies in the palms of our hands, accessed through screens and scrollable feeds. And who is pioneering this virtual runway? Influencers. They have become indispensable allies in fashion marketing, acting as a magnifying glass that intensifies a brand's reach and authenticity.
1. Understanding the Power of Influencers
Just as a magnet effortlessly draws metal towards it, influencers possess an innate ability to pull vast audiences, captivating their attention and influencing their perceptions and choices.
In fashion, an influencer isn't merely someone who wears clothes. They're trendsetters, opinion leaders, and digital icons who have garnered trust and following. They curate, create, and communicate fashion stories, playing a pivotal role in the narrative of brands.
Macro vs. Micro
The world of influencers isn't monolithic. At one end of the spectrum, we have macro-influencers: the heavyweights with followers often ranging in the millions. They offer a vast reach and are often already well-established names in the industry. On the opposite end are micro-influencers: individuals with a smaller but fiercely loyal following, usually ranging from a few thousand to tens of thousands. Their power lies in their authenticity and their tight bond with their audience. For brands looking to partner with influencers, understanding the distinction is crucial. Moreover, forging a connection with these influencers requires tools like SignalHire, a tool for discovering influencers' emails. This tool facilitates direct communication, ensuring a more personalized and effective outreach.
This digital age has turned fashion into a dialogue, and influencers are the most eloquent speakers in this conversation.
3. Driving Brand Visibility and Engagement
In the boundless terrain of the digital world, standing out is more than just a desire—it's a necessity. And this is where the magic of influencers comes into play.
The Expansive Reach of Influencers
In the age of digital noise, influencers have carved out dedicated spaces where audiences actively tune in. It's no longer about speaking to a crowd but conversing with an engaged audience that trusts and values their opinions.
Engagement Rates
Whereas numbers once held the crown, today, it's the quality of interactions that reigns supreme. An influencer with a million followers might get thousands of likes, but genuine comments, shares, and community-building drive brand loyalty.
Take Kylie Jenner, for instance. A simple Instagram story showcasing a fashion brand can result in a meteoric rise in sales and site visits. Her seal of approval signals to millions that a brand is 'in,' leading to immediate visibility and engagement. The result? She is launching her clothing line.
4. Creating Cost-Effective Campaigns
The digital landscape has changed the 'how' and 'how much' of fashion marketing.
Comparing Costs
Traditional advertising, with its billboards, TV spots, and print campaigns, comes with a hefty price tag. The returns? Not always guaranteed. On the other hand, influencer collaborations, even with top-tier names, can be surprisingly cost-effective, offering a better ROI.
So traditional advertising is broad, covering large expanses, and yes, you catch the attention of a lot, but not always who you aim for. Influencer marketing, however, is targeted, precise, and brings in the desired audience.
Real-time Feedback and Analytics
One of the standout advantages of influencer campaigns is the immediate feedback loop. Brands can monitor reactions, gauge success, and adjust in real time. Moreover, collaborations with big names like Reebok have shown how instantly a brand can assess the impact of an influencer campaign through analytics, ensuring every dollar spent is accounted for and justified.
In digital fashion marketing, influencers are not just players—they're game-changers. Investing in them is not a trend; it's a forward-looking strategy.
5. Navigating the Changing Landscape of Consumer Trust
The foundation of marketing, regardless of industry or medium, is trust. As consumers become savvier, more connected, and better informed, the pillars of this trust have seen a significant shift.
Shift from Brands to Peers
Once upon a time, brand loyalty was earned through glitzy advertisements and celebrity endorsements. Now, the paradigm has shifted. Consumers trust the recommendations of their peers more than any celebrity or brand. The rationale? Peers and relatable personalities offer authentic, firsthand experiences rather than scripted endorsements.
The Power of User-Generated Content (UGC)
UGC is the organic content created by users, not brands. It can be a photo of someone wearing a new dress, a review of a fashion product, or a 'vlog' of a shopping spree. This content, raw and unfiltered, resonates deeply with audiences because it comes from real people sharing real experiences. It's an endorsement that money can't buy and is worth more than any paid advertisement.
Enter Fashion Nova, a brand that rocketed to global recognition, not through traditional campaigns but by harnessing the power of influencer marketing and UGC. By collaborating with macro and micro-influencers and encouraging everyday users to share their 'Fashion Nova looks,' the brand created an authentic, diverse, and reliable image. Their strategy was clear: let real people be the brand ambassadors. The result? An explosive growth, a dedicated community, and a brand image grounded in reality.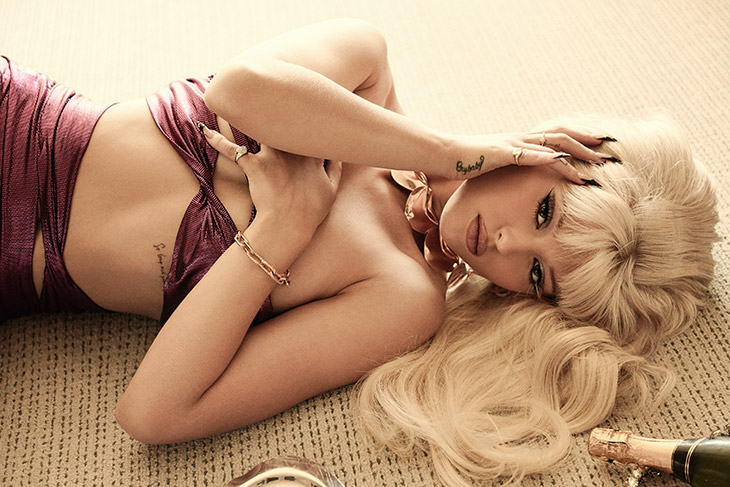 6. Collaborative Content Creation
Creating content in the digital realm isn't a solitary endeavor; it thrives on collaboration, particularly between brands and influencers.
Synergy in Creation
Brands provide the product and the message, but influencers bring a fresh perspective, a unique voice, and an established audience. This alliance crafts innovative, new content that speaks directly to the audience's heart.
Louis Vuitton's partnership with influencer Emma Chamberlain is a standout example of successful collaboration. Louis Vuitton, an emblem of luxury, found a perfect partner in Emma, known for her relatable and down-to-earth persona. Their union struck a chord by seamlessly merging the worlds of luxury and everyday relatability, producing content that was both aspirational and accessible.
7. Risks and Considerations
Like all marketing strategies, collaborating with influencers comes with its own set of challenges and potential pitfalls.
Not Always a Guaranteed Success
While influencer collaborations can offer incredible rewards, they aren't a magic bullet. Not every partnership guarantees skyrocketing engagement or sales.
Finding the Right Fit
The crux of a successful influencer collaboration lies in finding the right match. Brands need to ensure that the influencer's values, style, and audience align with their own. A mismatch can result in content that feels forced or inauthentic.
Potential Backfires
The world of influencers is dynamic, with personalities often being outspoken or controversial. Collaborating with an influencer who later becomes embroiled in a scandal or controversy can inadvertently reflect negatively on the associated brand.
While the rewards of influencer collaborations in fashion marketing are considerable, they require careful planning, understanding, and regular monitoring. It's a dance of trust, and when done right, it can elevate a brand to unprecedented heights.
Conclusion
In the vibrant tapestry of modern fashion marketing, influencers have emerged as the golden threads, weaving stories that resonate, engage, and inspire. From offering authenticity to spearheading innovative content, their role has transitioned from mere endorsers to critical stakeholders in the narrative of brand evolution.
Today's consumers no longer want to be spectators; they desire connection, relatability, and authenticity. At the crossroads of brands and audiences, influencers serve as the bridge to this craving. Their unique blend of personal touch with broad reach amplifies brand messages in ways traditional advertising can't.
However, as with any strategy, the key lies in its execution. Brands should approach influencer collaborations not as mere checkboxes but as genuine partnerships. A harmonious alignment of values, goals, and audience can transform these collaborations from mere campaigns to movements that leave an indelible mark on the audience's psyche.
The path for fashion brands looking to the future is clear: Embrace influencer collaborations, not as a trend or a fleeting tactic but as a dynamic, resonating, and impactful cornerstone of a modern marketing strategy. The digital age beckons and those who dance in tandem with influencers will undoubtedly lead the charge.
Images from Loren Gray by Frankie Batista for DSCENE Magazine – See the full story here