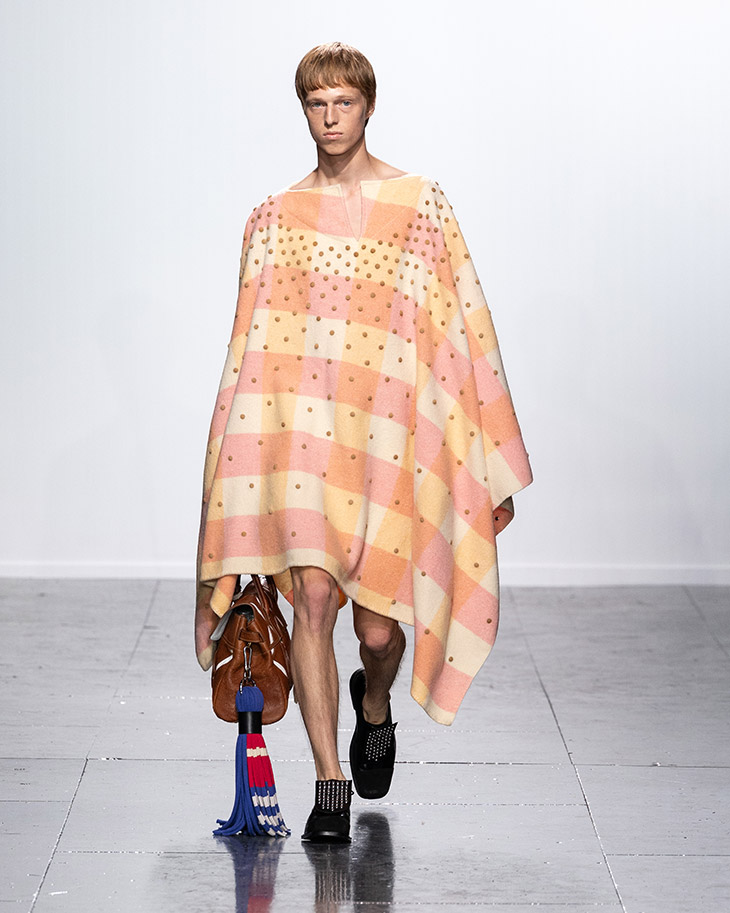 In a remarkable fusion of old and new, Stefan Cooke has unveiled its Spring Summer 2024 Collection, epitomizing the melding of cult style vocabulary with fresh elements. This season marks a notable collaboration with Mulberry, aligning seamlessly with both brands' dedication to craftsmanship.
SPRING SUMMER 2024 COLLECTIONS
The collection is an astonishing display of creativity, showcasing pieces adorned with thousands of studs covered in deadstock leathers or suede, creating a radiant effect emanating from the neck or waist on blanket capes and maxi skirts. This craft-intensive approach brings a unique texture and visual interest to the pieces, setting a bold tone for the season.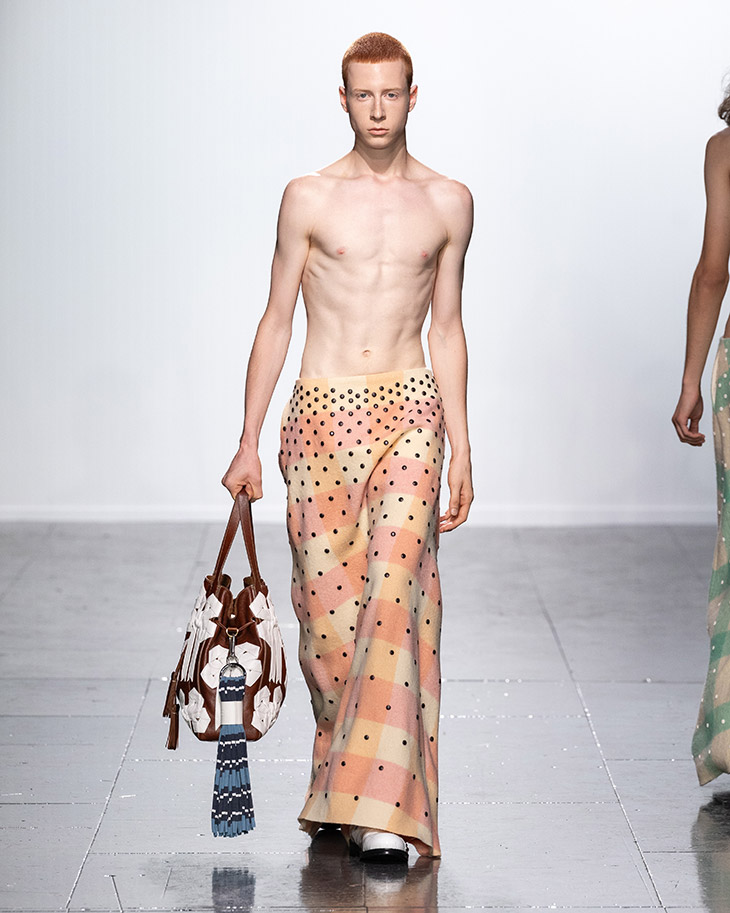 In a nod to casual and homely vibes, champion sashes have been knitted in lambswool, offering a more homespun feel than the Olympic-style grandeur. This touch of comfort and warmth is a heartfelt tribute to familiar textures, giving the collection a grounded yet elevated essence.
Designers Stefan Cooke and Jake Burt have also played with the concept of sunburnt foam looks, taking inspiration from sun-faded foam fingers typically seen in stadiums. This inspiration is masterfully transformed to reach catwalk levels, with each panel displaying a partially blocked pattern, resembling the gentle bleaching effect of the sun.
Furthermore, the Stefan Cooke Spring Summer 2024 collection doesn't shy away from making a statement through its garments. Dresses and tops have been designed to leave a Super Bowl-like impact, with a quarterback silhouette recreated using a blend of materials such as Lycra, shoulder pads, elastic, and vintage rugby jerseys. This fusion creates a powerful statement, blending sporty aesthetics with high-fashion elements.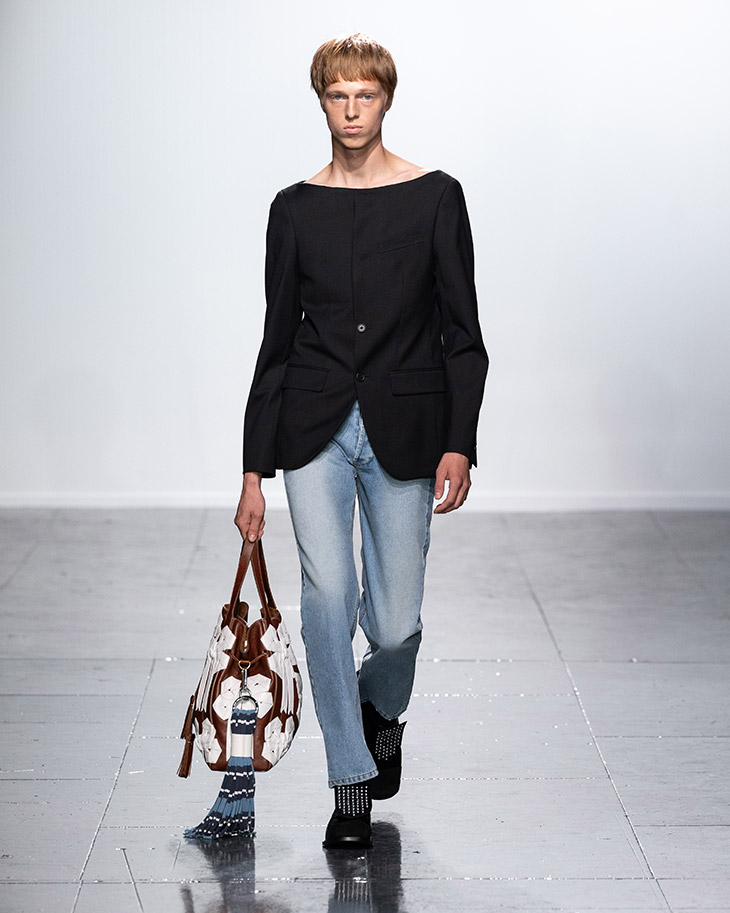 Adding to the collection's strong character, military medical coats have been revisited, crafted in British Milleraine waxed cotton to introduce a rained-off silhouette, offering a stylish take on practicality and durability.
Stefan Cooke introduces a bold new "SC" monogram, making its debut prominently on a white T-shirt dress, in a billboard size, embodying bold simplicity and high-fashion confidence. This collection is a vision of severity and refinement in men's fashion, experimenting with subversive silhouettes, statement shoulders, varying waist dimensions, and industrial shorts. The tailored pieces reminisce past necklines, bringing a nostalgic touch to the contemporary styles.
A significant highlight of this collection is the inclusion of 27 pre-loved Mulberry bags, each one unique and sourced from Mulberry's circularity program, The Mulberry Exchange. These bags have been expertly transformed by Mulberry artisans to incorporate four signature Stefan Cooke motifs, blending heritage and innovation. Accessories range from vintage rugby shirt tassels to button straps and silk scarves, adding a touch of luxury and finesse to the collection, while others remain simply held, showcasing their inherent elegance.