In an enthralling comeback, Phoebe Philo unveiled her much-anticipated 2023 collection in a serene London setting last Friday. Although Philo wasn't present in person, her signature aesthetics were unmissable. With a focus on plush fabrics, masterful tailoring, and contemporary silhouettes, the pieces exuded a kind of "silent luxury." Muted shades of black, white, olive, and oxblood dominated the palette, with subtle, audacious elements hidden in the details.
From bondage straps on trousers to unique zippers on jeans and sweaters, the details screamed innovation, especially with the dramatic batwing sleeves on leather bombers. There were unmistakable hints of Martin Margiela's early work in the avant-garde tailoring.
Other notable designs included double-breasted suits reminiscent of classic menswear but with modern alterations. There were standout dresses, knits with unique patterns, and showstoppers like large leather tote bags and intricately embroidered satin trousers.
The jewelry segment deserves a special mention: a bold "Mum" necklace in 23-karat gold—possibly a nod to Philo's motherhood—and pieces with vintage Egyptian and Art Deco resonances.
Philo's latest designs span a variety of categories from apparel to eyewear. Her intention to break away from the regular fashion calendar is evident as she sees her designs as timeless. This debut draws parallels with her 2009 induction at Celine in Paris, which brought her a devoted following. Her focus on sustainability shines through in her business model which aims to combat overproduction, a significant concern in fashion.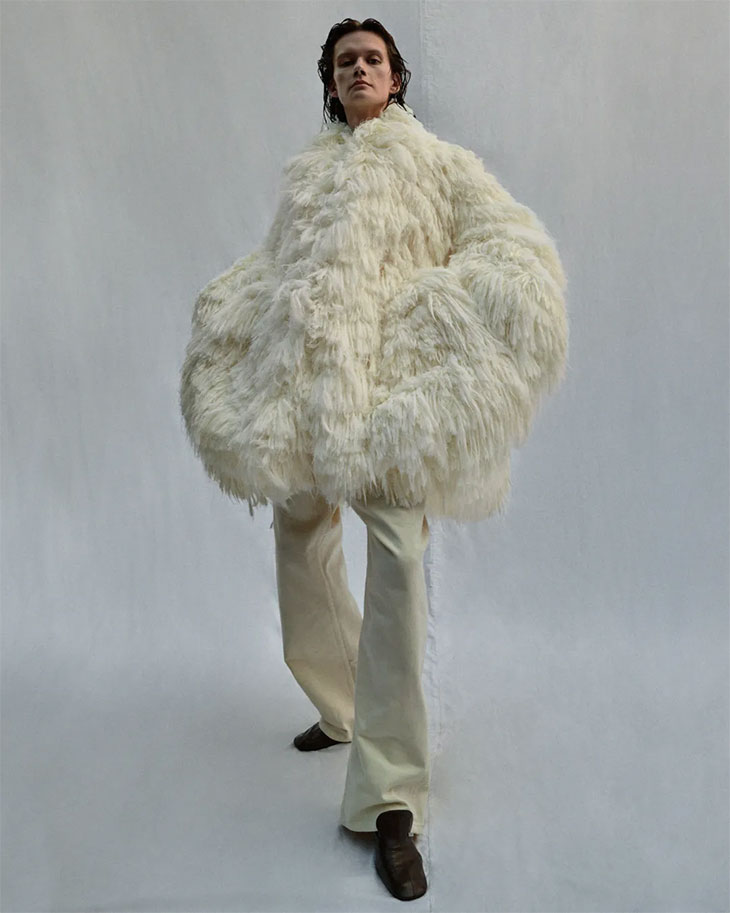 Fans had been eager for her return since mid-2021 when it was announced she'd be launching an independent fashion house with LVMH as a minority investor. Her first collection, "A1", boasts 150 designs, with retail prices ranging from $1,400 to $25,000, predominantly crafted in Italy. Initially, these designs will cater to the U.K., Europe, and U.S. markets.
With a history of rejuvenating brands, from her tenure at Chloé to her remarkable run at Celine, Philo has consistently been a game-changer in the fashion industry. Her unique blend of masculine and feminine elements, combined with her focus on quality and design, makes her one of the most influential designers of her generation. This collection only reinforces her stature in the fashion world, even if she continues to maintain a low profile, letting her work speak for itself.