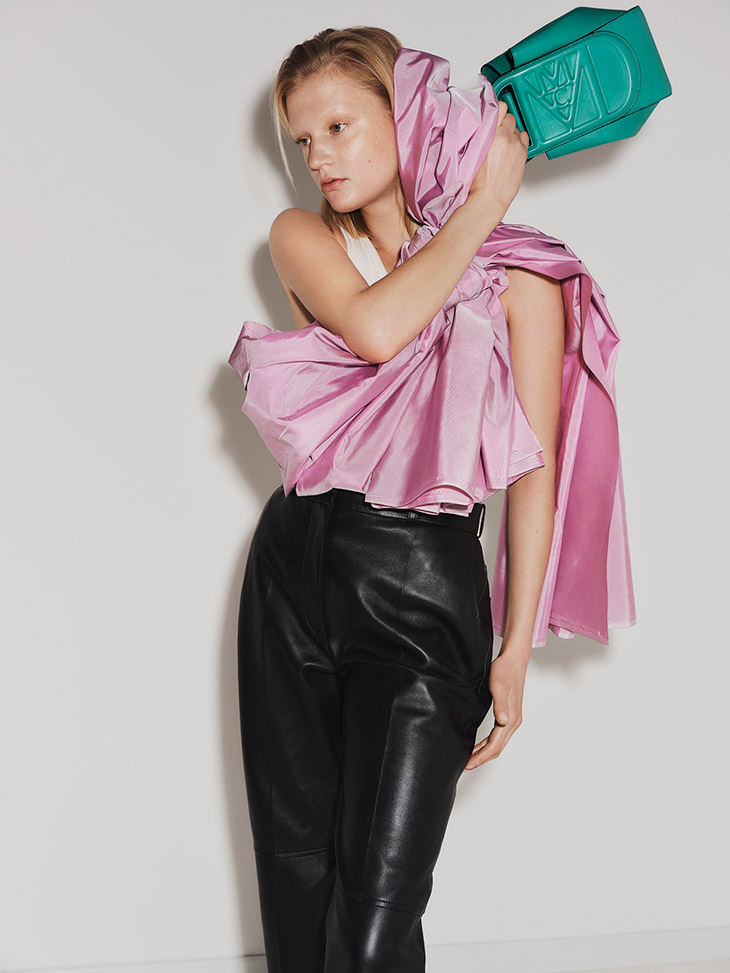 German luxury fashion house MCM presented its Holiday 2023 collection with a vibrant and playful campaign titled "It's me, I'm the gift." Under the creative direction of Baron & Baron and through the lens of fashion photographer Sarah Blais, the campaign redefines the House's new visual identity with a whimsical twist on holiday traditions. Stars of the campaign are Michelle Laff and Zhuo Chen. In charge of styling was Monika Tatalovic, with art direction from Susie Kim, set design by Eleonora Succi, and production by North Six. Beauty is work of hair stylist Karim Belghiran, and makeup artist Karin Westerlund.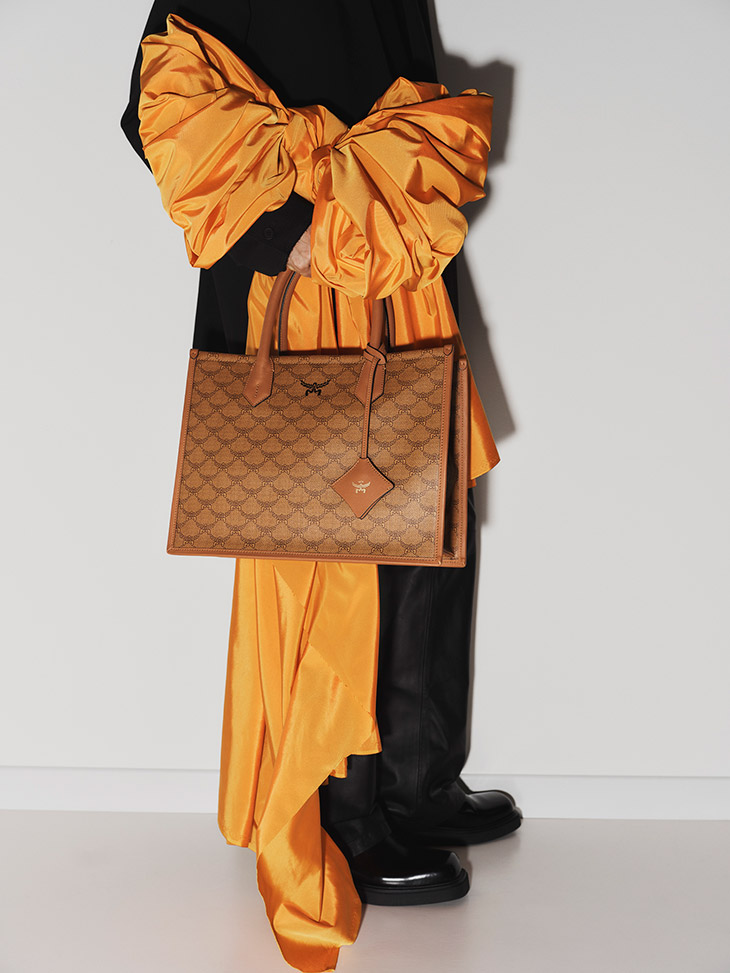 Embodying MCM's stance as the 'enfant terrible' of conventional luxury, the campaign highlights a bold statement of individuality and self-confidence. With a humorous and unconventional editorial style, "It's me, I'm the gift" features models adorned in exaggerated bows, boxes, and wrappings, symbolizing the concepts of self-worth, self-love, and self-expression as ultimate gifts to MCM's sophisticated and rebellious clientele.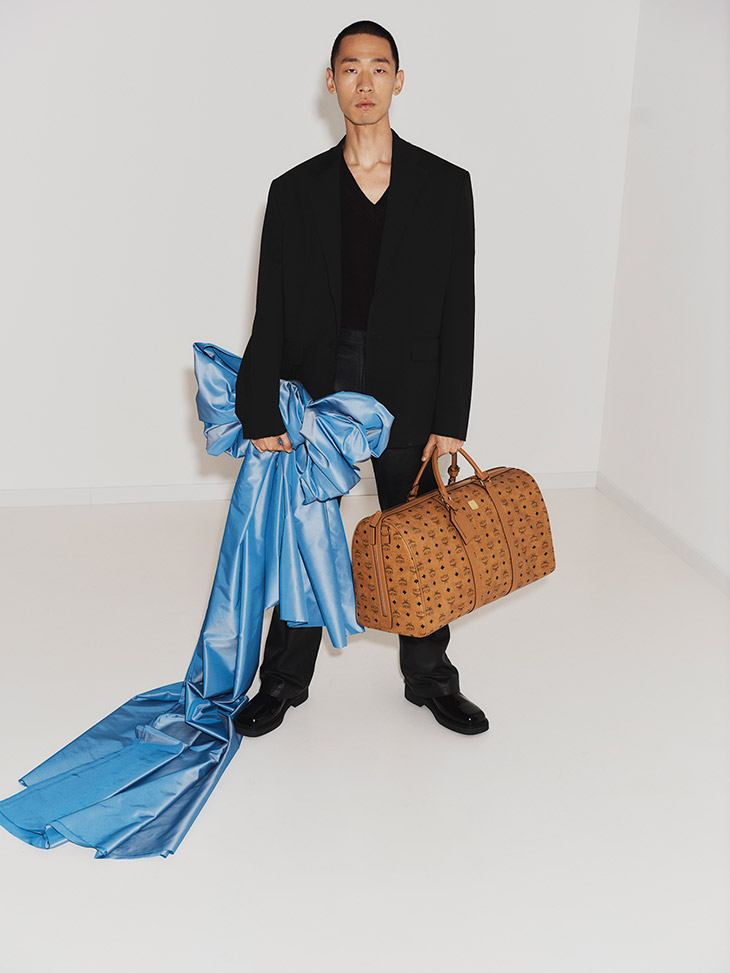 The campaign showcases iconic MCM pieces like the Mode Travia and the Beige Visetos Shopper, alongside fresh items from the Spring/Summer 2024 collection. It presents a harmonious blend of full looks across various categories, featuring weekenders, drawstring bags, totes, shoulder bags, crossbodies, shoppers, backpacks, chain wallets, soft accessories, and footwear. The color palette ranges from earthy tones to pastel brights in leather and the renowned Visetos monogram.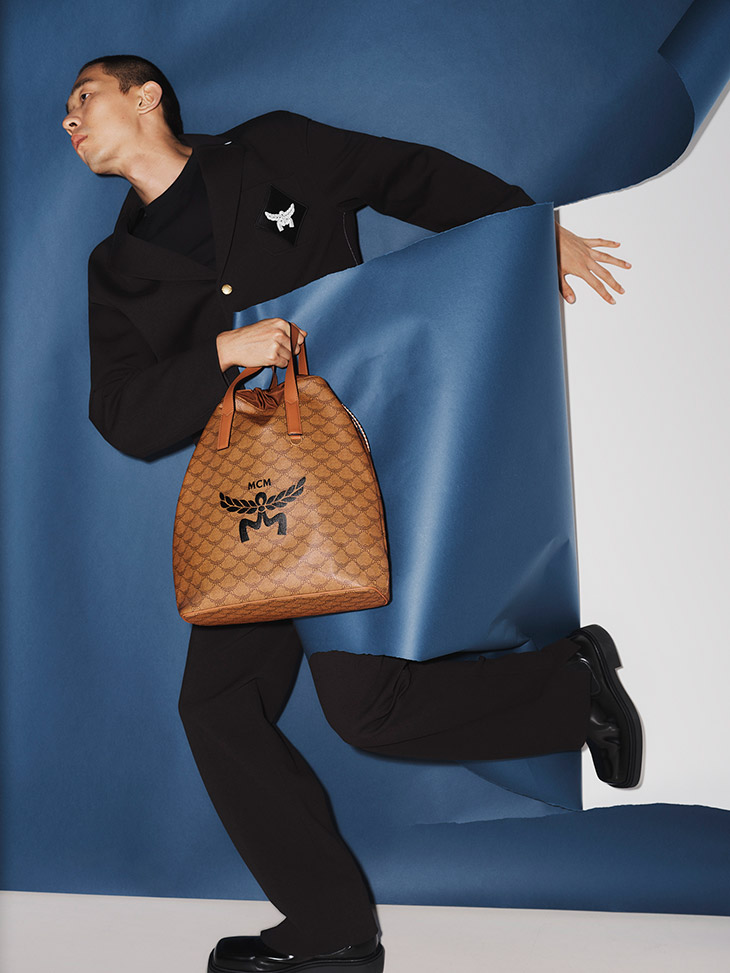 A special highlight is the Diamond Shape bags, positioned as a key focal point, while the new Lauretos monogram line emerges as a must-have signature style for the season. Complementing the leather goods, MCM's Ready-to-Wear collection and a handpicked selection of small accessories, alongside the brand's signature perfume, are poised as essential gifting options for the holiday season. This campaign marks a celebration of uniqueness and the joy of giving, wrapped in the essence of MCM's luxury and rebellious spirit.