Trex
Designed by

Karim Rashid
Website:
itreusa.com
ITRE continues its work with the world's hottest designers – this time introducing a new light designed by Karim Rashid. Trex, a soft-edged light, is hexagonal and made of a glossy opal heat-formed acrylic. Its flat configuration will mesh with a room's architecture, but bring dimension thanks to a triangular spine running through the lamp. It can stand alone as an accent light or several can be arranged together in a number of different ways, creating unique clusters and constellations of light. View more after the jump: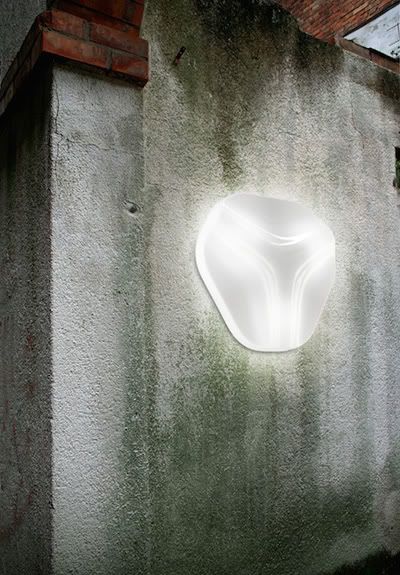 The contours on its three-dimensional heat molded diffuser enhance the brightness of its internal light source and exaggerate shadows on the design's surface. Its hexagonal white lacquered metal base lies flat so it is easily mountable to a wall or ceiling. Each unit is 19 ¼" X 4" X 17 3/4".
Trex retails for $560 and takes two circline fluorescent bulbs: one
22-watt and one 40-watt.
Consumers and specifiers can visti itreusa.com or leucosusa.com for purchasing information.