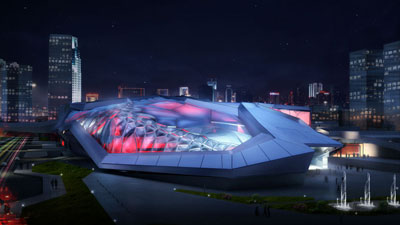 Project: Civic Sports Center and 2013 National Games Arena
Location: Shenyang, China
Designed by EMERGENT Architecture
Website: www.emergentarchitecture.com
The first place for 2013 National Games Arena Competition in Chinese city Shenyang goes to the project submitted by Los Angeles based practice EMERGENT. As it was required the winning proposal houses three separate sections, Sports Civic Centre, National Games Arena and Swimming Arena.
For more images continue over to our sister site ARCHISCENE.net.