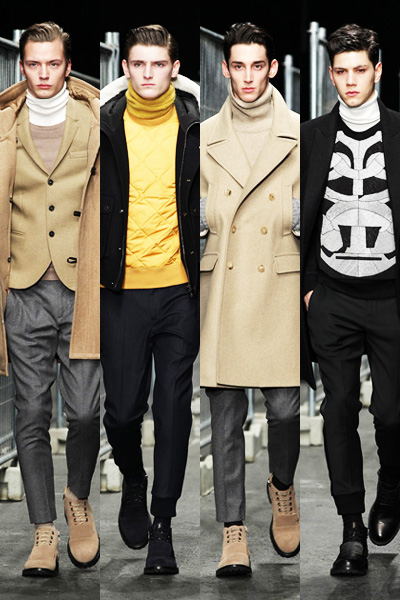 Collection: Neil Barrett
Season: Autumn Winter 2012.13
Designer: Neil Barrett
Website: www.neilbarrett.com
After our very own first look we bring you a closer runway view of the Autumn Winter 2012-13 Neil Barrett menswear collection presented during Milan Fashion Week in the thought-provoking Magazzini location at Porta Genova. In his own signature ease Neil has shown a quintessentially elegant menswear collection, prepared for a young man with a strong sense of style, somebody who appreciates following the trends but has gained enough experience not become a victim of fashion himself.
Combining traditional materials and giving them an elegant but contemporary twist, the designer has also explored oversized volumes, mixed in skinny jackets, knitwear and pants. With dominating gray and black the colour palette is essentially Winter appropriate however the much needed splash of colour comes in the form of red and mustard. What caught the eye is the well thought introduction of sporstwear's metamorphoses into something chic but still masculine.
After the runway video above, under the cut you can see more than thirty runway looks with our favorites singled out: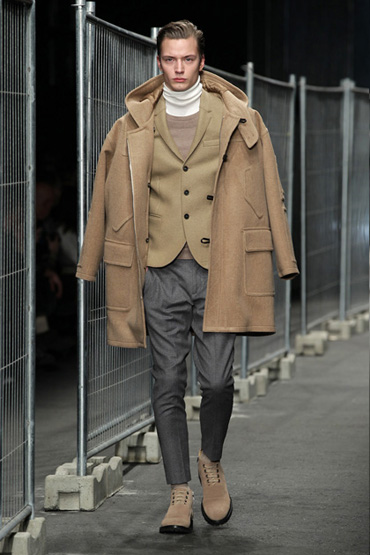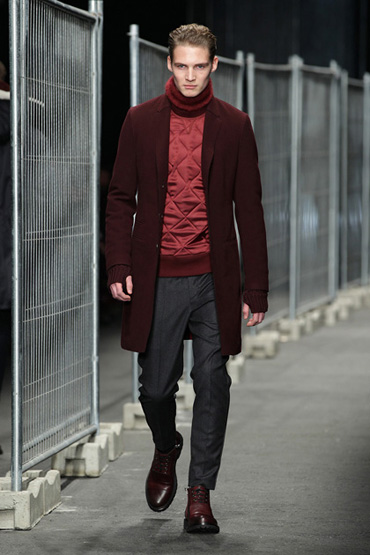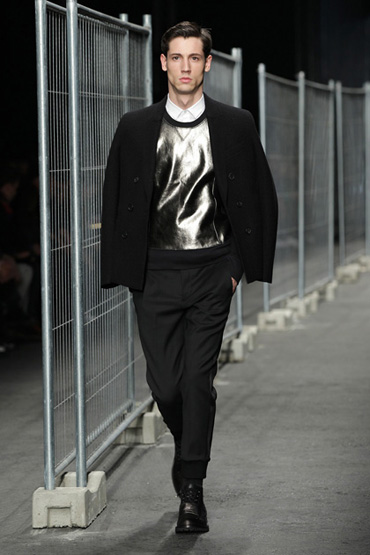 Models: Adrien Sahores, Alejandro, Alexander Beck, Andreas Brunnhage, Andrey Smidl, Baptiste Radufe, Benjamin Eidem, Dennis Jager, Douglas Neitzke, George Barnett, Henry Pedro-Wright, Ibra, Jakob Bertelsen, Karl Morrall, Kim Dall Armi, Linus Gustin, Luca Stascheit, Luka Badnjar, Nicolas Ripoll, Peter Bruder, Philipp Bierbaum, Robin Ahrens, Simone Nobili, Tim Meiresone, Victor Nylander