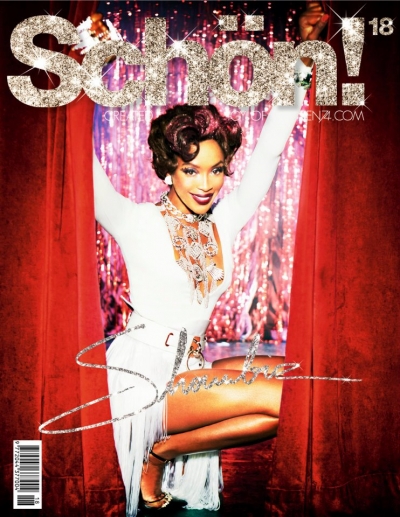 Magazine: Schön!
Issue: #18
Cover Model: Naomi Campbell |Marilyn Models|
Hair: Lorenzo Barcella
Makeup: Kay Montano |D+V Style|
Manicure: Jessica Hoffman |Caren|
Stylist: Brett Bailey
Production: Charlie Brierley |D+V Management|
Photographer: Ellen von Unwerth |D+V Management|
Retouching: Processus
Website: schonmagazine.com
Supermodel Naomi Campbell becomes the covergirl of Schön! magazine's 18th edition photographed for the main story by the legendary Ellen von Unwerth.