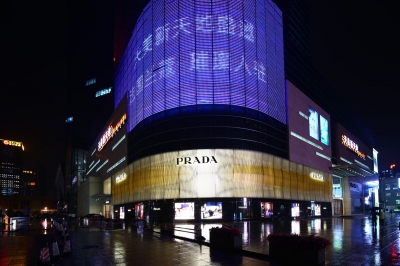 Project: Prada Store
Location: Taiyuan, China
Architect: Roberto Baciocchi
Website: www.prada.com
Architect Roberto Baciocchi in charge of designing Prada's first store in Chinese city of Taiyuan, has impressively shaped the space of 750 square meters on a single level, as well as the 55 meter long storefront. Taiyuan address carries both men's and women's ready to wear, as well as bags, footwear collections and accessories.
The eye-catching storefront in it's base holds a black granite pedestal with wide light boxes inserted into it. Above is a specially created structure featuring alternating blades finished in gold and polished steel, carefully placed to create a unique kinetic effect, both in daylight and night time. With the featured design Prada is expressing admiration of Franco-Venezuelan artist Carlos Cruz-Diez, known as the leader of the kinetic art movement
While the façades are elegantly designed in black marble, the store itself comes as a succession of rooms displaying various atmospheres embracing the signature sentiment of Prada's well recognized identity. You'll find pastel green fabric walls and white marble chequered floors, velvet sofas and saffiano leather shelves.
For more images of the store continue after the jump: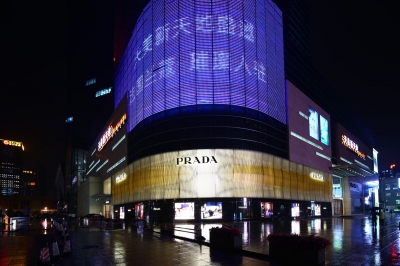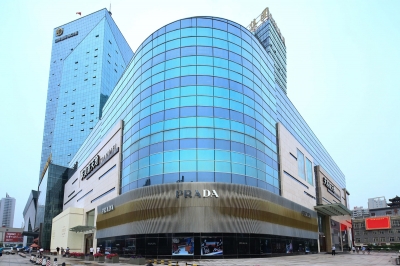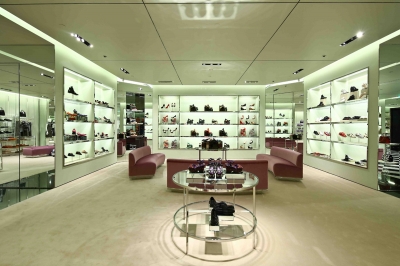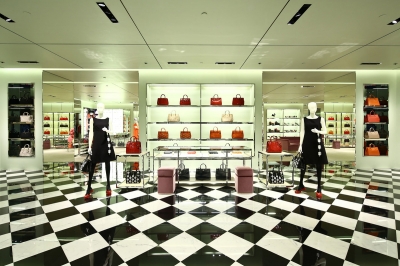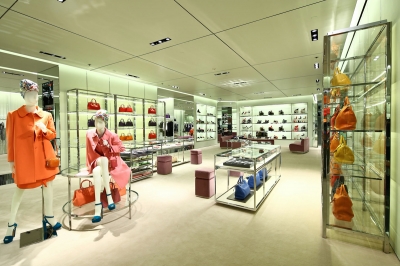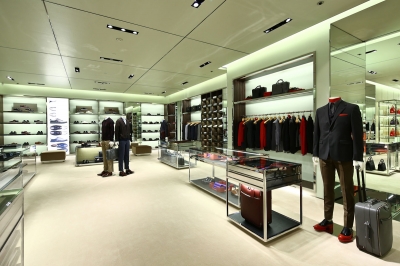 *Images courtesy of Prada