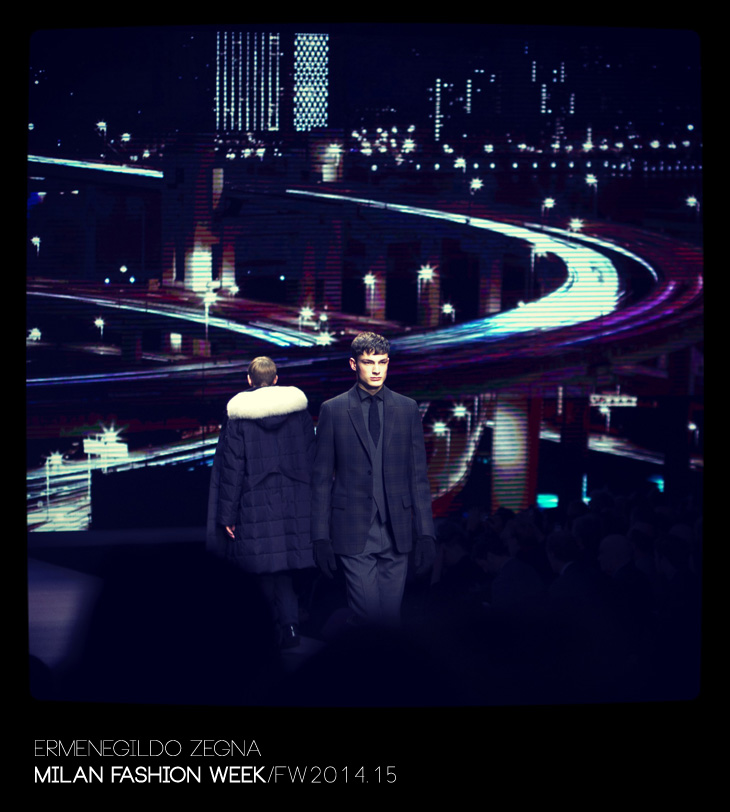 Stefano Pilati binds up city and nature as inspirational forces driving Ermenegildo Zegna fall winter 2014 menswear collection. The endless power behind the two can easily describe the dynamic sentiment of the new designs. The dazzling runway scene follows the concept and creative direction of label's Stefano Pilati, while the show itself was directed by Johan Söderberg – renowned Swedish film director and editor.
A journey from and towards the primordial universe is shown to define the origin of the brand. Building on spring-summer's union of industry and savoir-faire, the new autumn-winter collection celebrates natural fibers, exploring and validating Zegna's patrimonial, historical and technological identity. – from Ermenegildo Zegna
Zegna and Pilati's team made sure to plan every detail of the show, even the dreamy soundtrack which was created to emulate notion of deep space. Soundtrack was developed thanks to Professor Terenzi in Acoustic Astronomy, and it mixes The Autumn song by Tchaikovsky, with sounds of urban life, introducing the symbolic New York jazz vibes as well as the legendary Milan opera.
Impressive motion background blends in the idea behind the future center of Milan, the Milan CityLife Palace, fused with showstopping projections coming from astrophysicist Fiorella Terenzi, Professor of Astronomy at the International University of Florida, who collaborated with Professor Neil deGrasse Tyson, director of Hayden Planetarium at the Rose Center for Earth and Space and research associate in the department of astrophysics at the American Museum of Natural History.
Going back to basics – the clothing pieces, the new collection is shaped with Fall Winter colours and patterns in mind. Design direction embraces winter materials such as variety of wool, quilted fabrics, as well as japanese pure silk, cotton poplin and knit, twill and many more. The season appropriate designs are modern yet elegant, and easily display both formal and lets say a far more relaxed side thanks to the introduction of sportswear inspiration.
Discover some of our favorite looks photographed exclusively for Design Scene by our fashion week photographer Maud Maillard.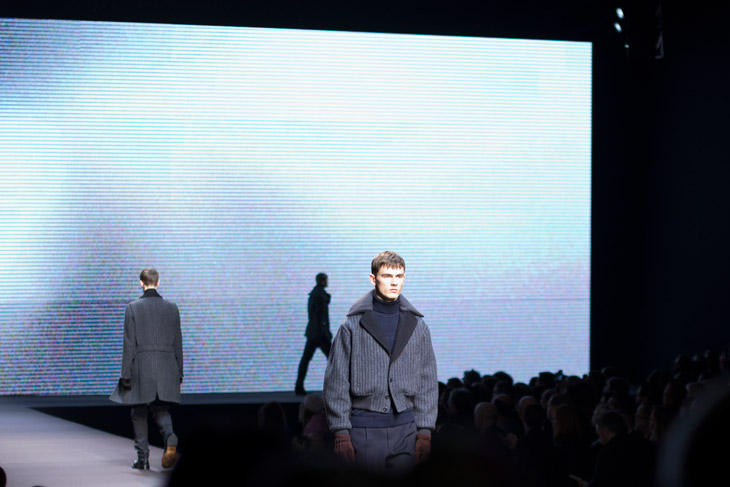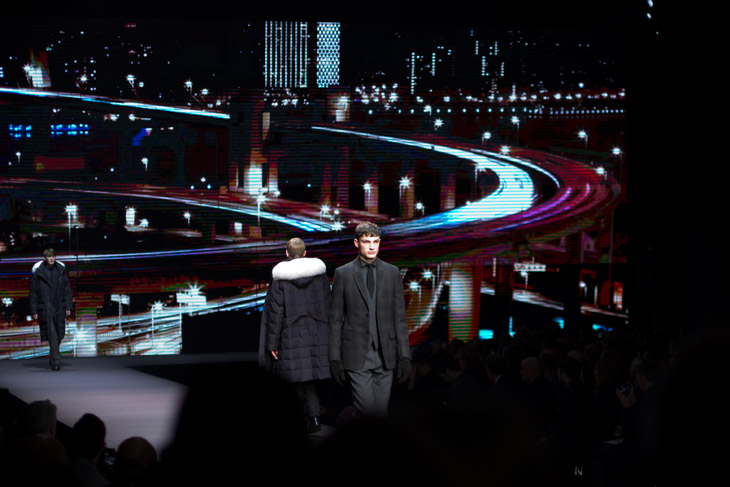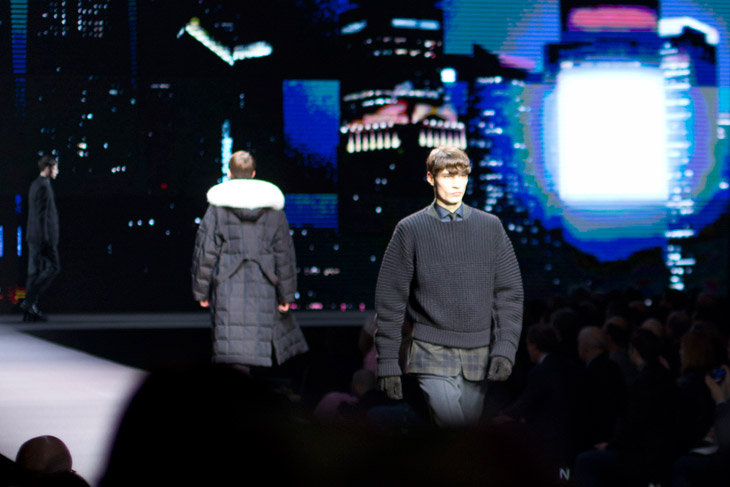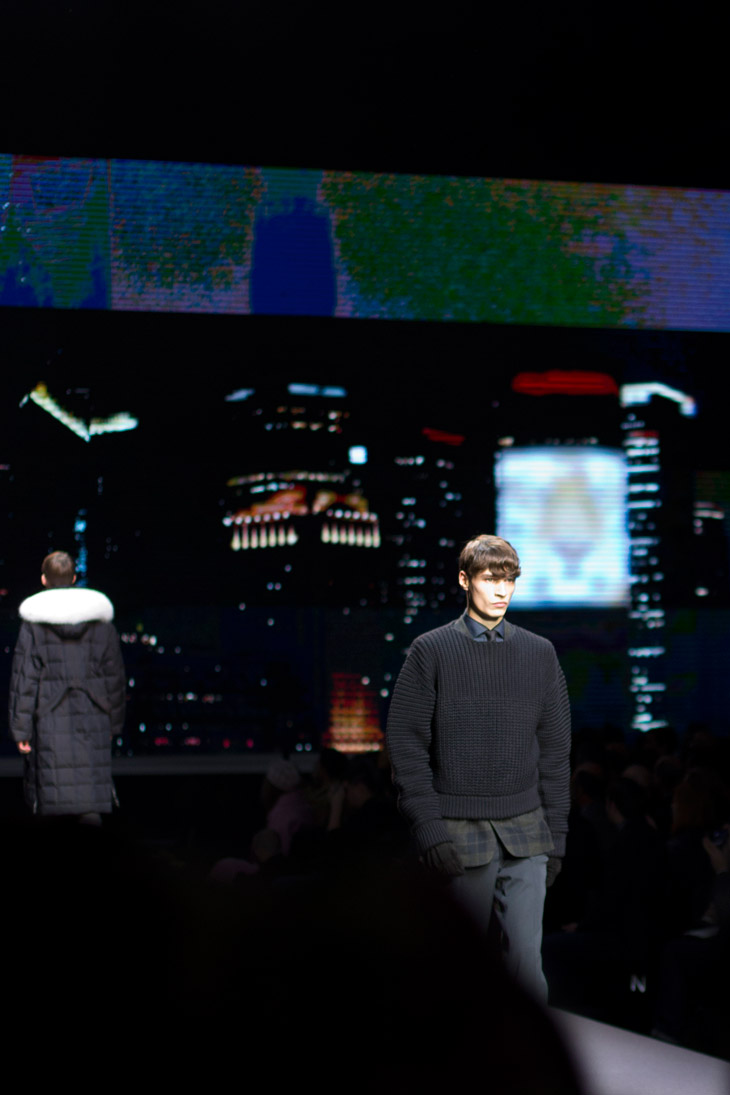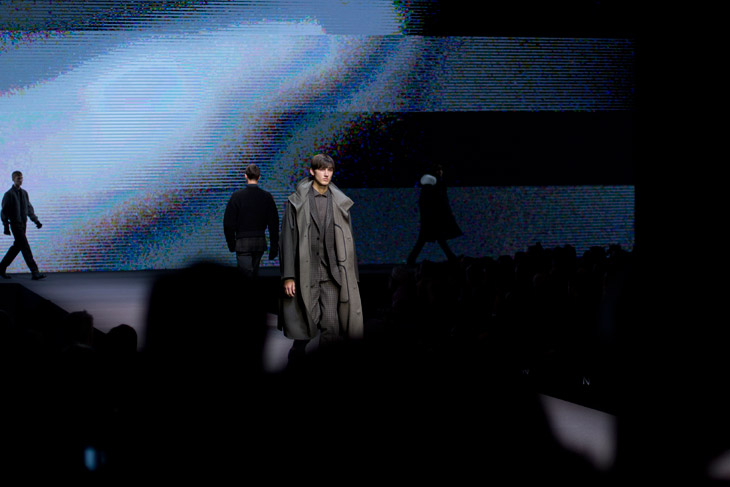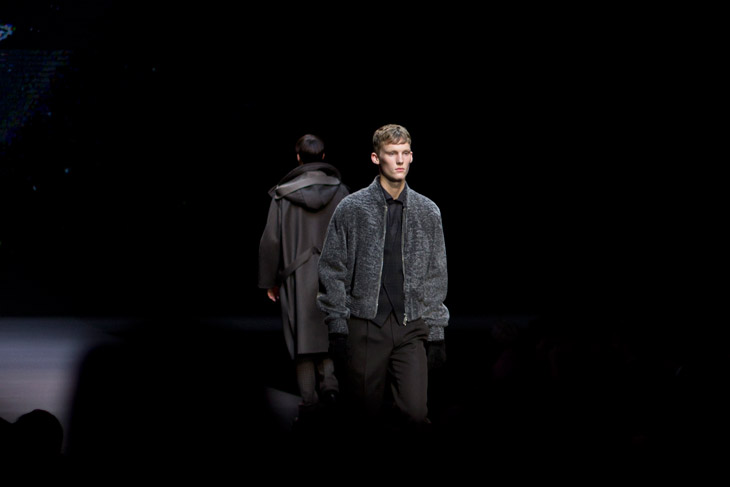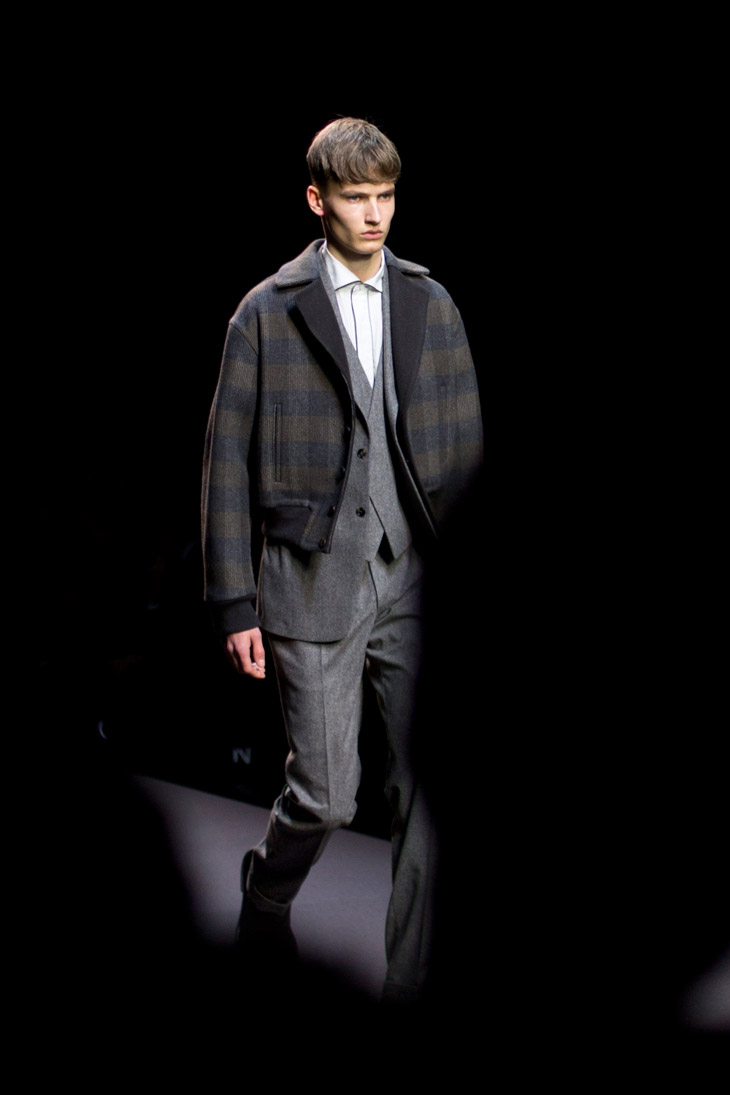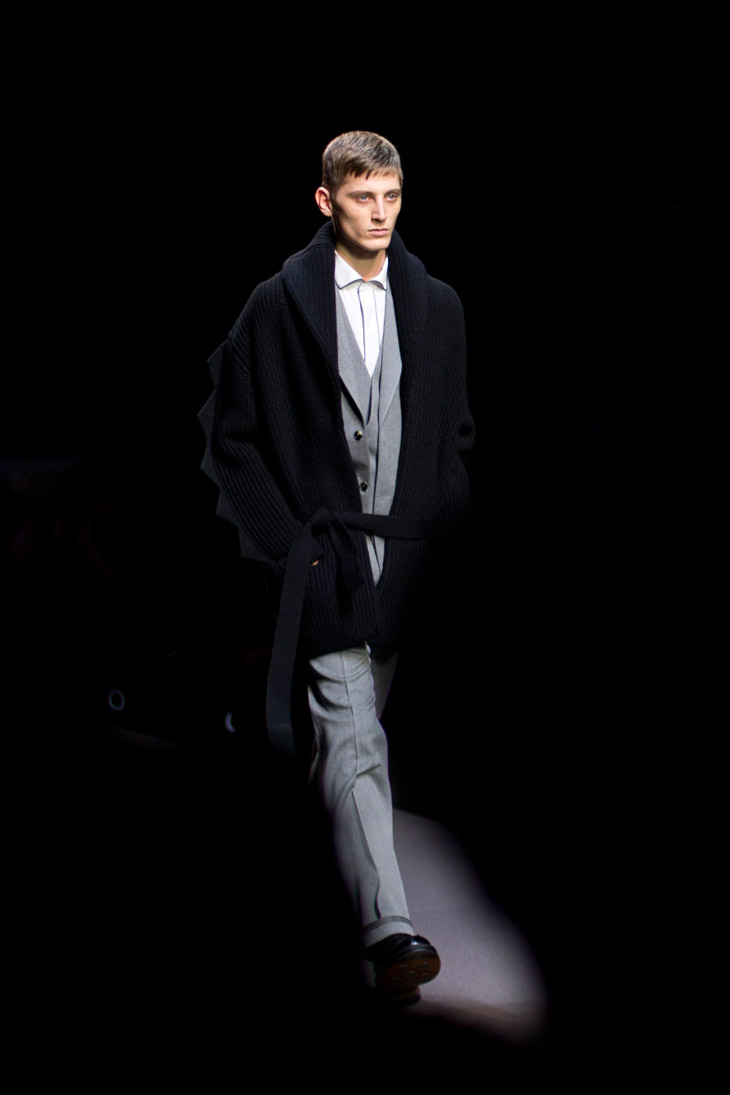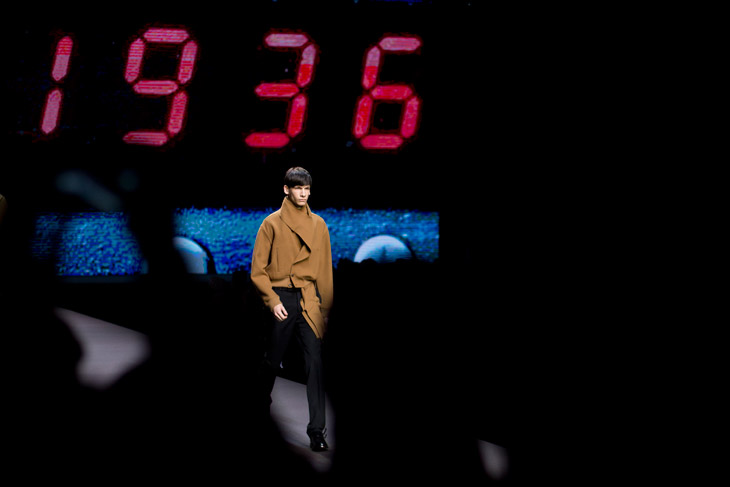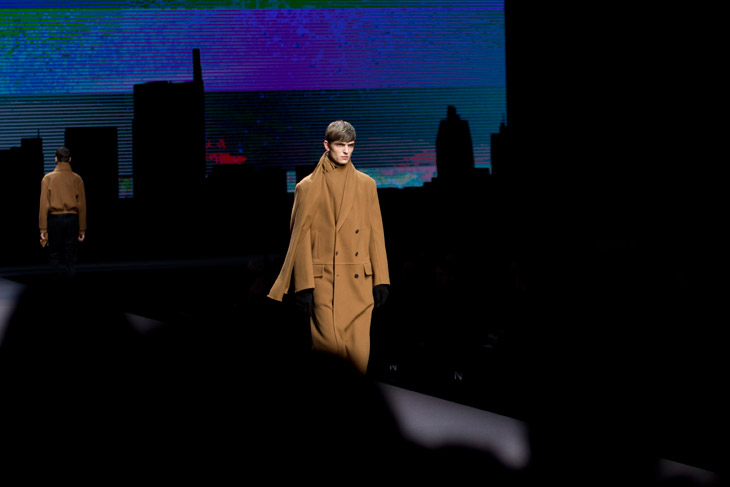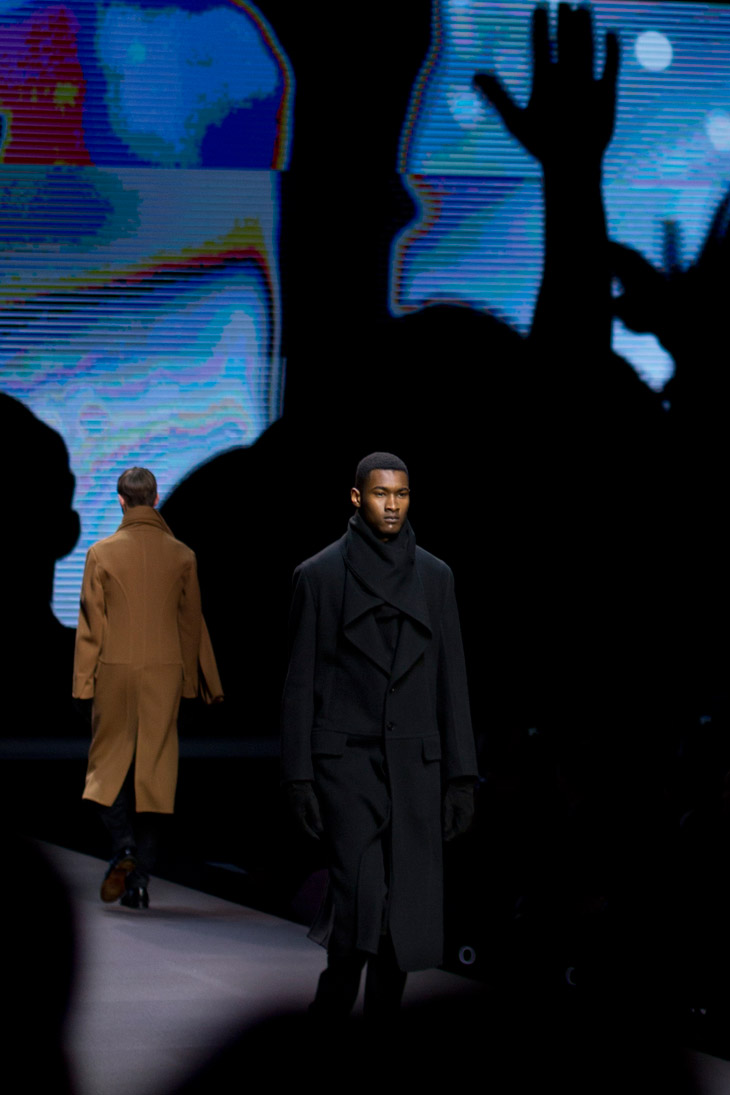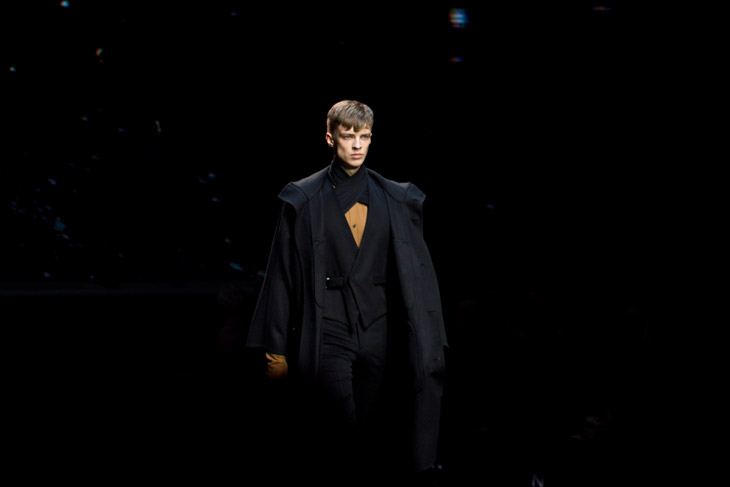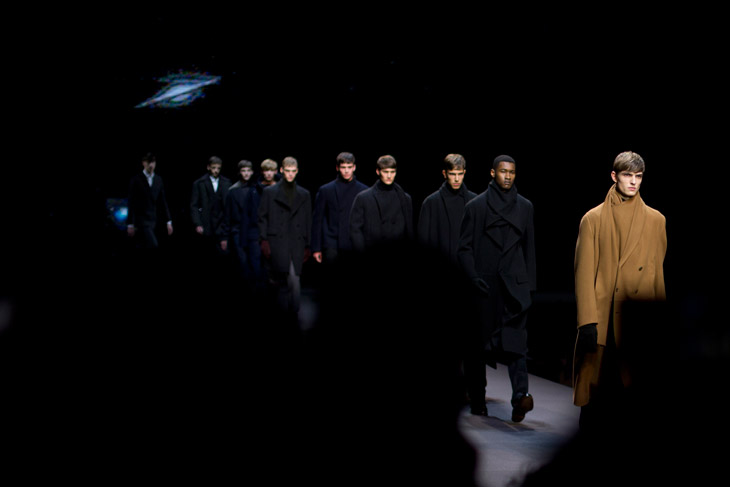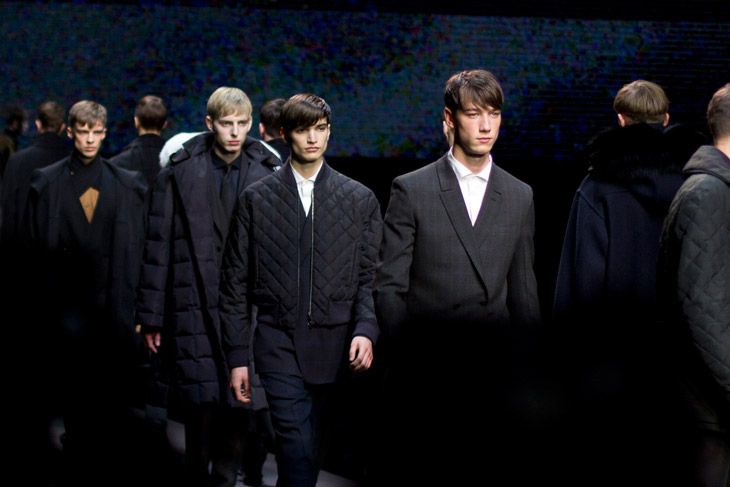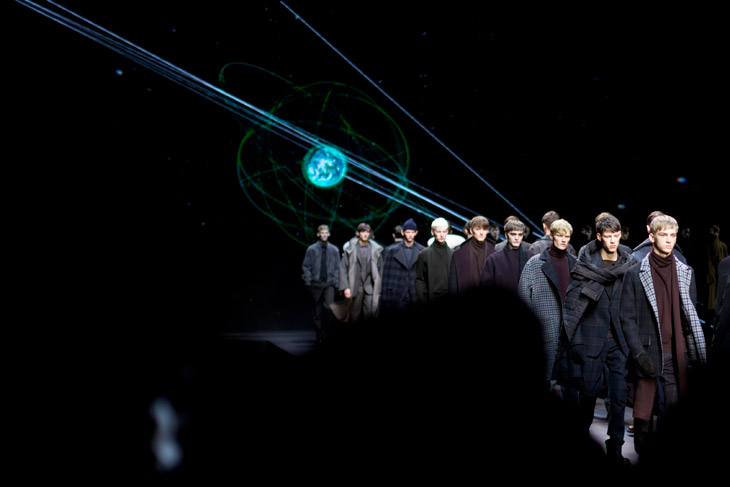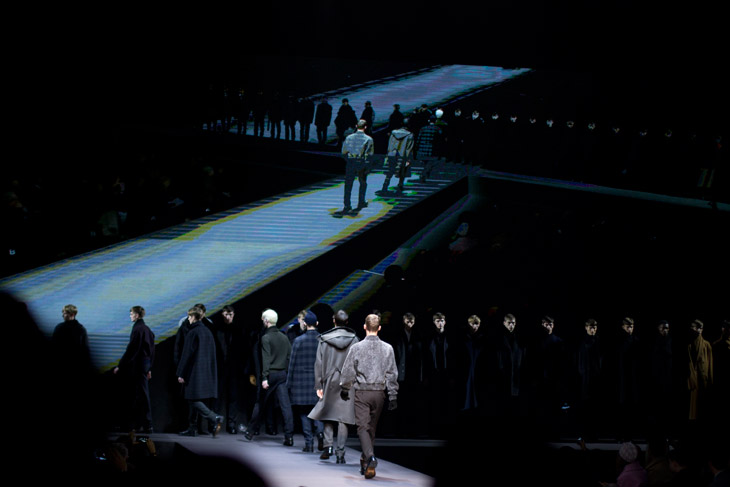 Models: Adrien Sahores, Alexander Ferrario, Alexander Murphy, Carl Axelsson, Diederik Van Der Lee, Dirk van der Graaf, Dominik, Dominik Sadoch, Duncan Proctor, Elijah Tyedmers, Erik F, Frederik Ruegger, Guerrino Santulliana, Gustaaf, Harvey James, Jackson O'Kief, Jan Purski, Joe Collier, Jourdan Copeland, Karlis Adlers, Knut Roertveit, Laurie Harding, Luca Stascheit, Martin Lekic, Maxim Mitrofanov, Nemanja Maksic, Robbie McKinnon, Robert Laby, Sam Maouchi, Thomas Penfound, Tobias Arizio, Tom Gaskin, Valters Medenis, Vic van der Well
Website: www.zegna.com | Photo Maud Maillard, review Zarko Davinic @designscene.