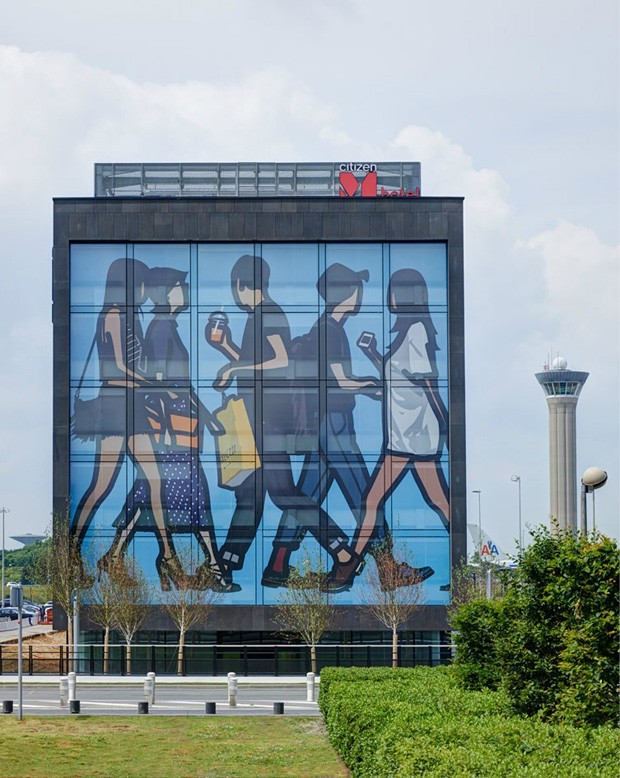 CitizenM's global design concept is centred around creating a "home away from home" for hotel guests; so much so that they don't feel like hotel guests at all. And the new CitizenM hotel in Charles de Gaulle, Paris, is no different when it comes to layout and interior design. The lobby has been styled to look something like your friend's living room – but not just any friend – think of your most stylish friend – and then multiply that by ten.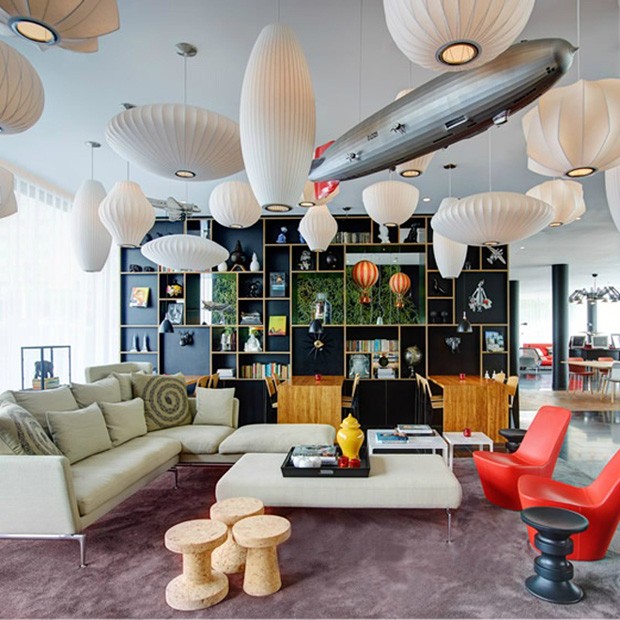 Imagine a tasteful corner sofa, one which looks as though it's been plucked straight from your apartment, and coffee tables and bookshelves adorned with the same kind of bric-a-bac that you might buy for someone's housewarming. It's all very true to life; and that is the point of the whole experience. What truly makes the Paris hotel unique though, is its reference to Paris as a world-famous destination for art, shopping and culture. The off-beat décor projects a sense of this as soon as you walk in. From the hot air balloon lampshade and old fashioned globe to the porcelain Buddha and piled up travel books, the suggestive ornamentation makes every guest feel like a worldly, cultured and fashionable traveller – which is likely to be true if you're staying at a place like CitizenM.
RELATED: Find more hotel projects in our DESIGN SCENE Archive
The canteen area, which is created to be 24 hour pit stop for hungry guests, is just as inviting with its 'home kitchen' feel. The only thing throwing you back into reality is the fact that most of us can only dream that our kitchens looked this good. With a huge stainless steel centre island and oversized hanging stainless steel task lamps, CanteenM is a million miles away from 'boho chic' or 'French country cottage'. Like the rest of the CitizenM's design scheme, kitsch and cute doesn't really fly. Designed for city people with city dreams, the entirety of Charles de Gaulle's CitizenM hotel is styled with a contemporary and slightly urban edge.
Although compact, each bedroom is created with all the tricks to maximise space which doesn't actually exist; through the power of light trickery, the airy design and panoramic window helps to make your floor-space feel larger. And because the interior designers have an excellent eye for ergonomics, you can even expect an XL king size bed. It's a compact space with no compromises.
To find out more or to book your stay, please visit CitizenM.com. To read a review of CitizenM in Paris, head over to Inc. Magazine online.