Cold Tone story beautifully captured for DESIGN SCENE exclusive editorials comes from photographer Oliwia Zielińska who teamed up for the session with designer Justyna Wesołowska (Atelier GAMON). The story explores an elegant way to spend those endless office hours, for the styling the designer mixed her own pieces with footwear from New Look and River Island.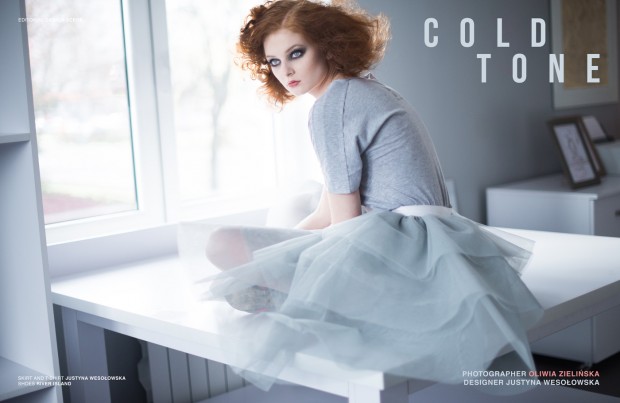 Star of the session is the gorgeous Klaudia Kominek from ECManagement in Poland. Makeup handled by Makeup Artist Ewelina Sudoł with hair styling from Hair Stylist Łukasz Pacholczak.
For more of the session continue after the jump: 
For more shoots by the promising Oliwia follow her Facebook Page.