Yeezy Season 4 by Kanye West took the first day of NYFW once again by storm. While the show itself is hardly giving justice to this collection, which is shockingly showing its strongpoints in the lookbook released this afternoon (now in full on DESIGN SCENE Magazine), the review posted by WWD is causing a storm for West and his ADIDAS collaboration. Mr West is called out by the top row of fashion hierarchy.
"The whole collection, which finally walked on a runway around the periphery of the Beecroft/Spanx gals close to 4:30 p.m., clung to unoriginal territory: oversize hoodies, parkas, T-shirts, bra tops and tight-knit tank dresses in pale colors, mostly worn with over-the-knee boots." to conclude the review, WWD's Jessica Iredale sends a message to the Press. "Someone make it stop."
What is far more worrisome might be the treatment of the models at the show. We truly hope Mr. West has payed a full fee to the models, at this point an 'exposure' right by an artist garnering such strong publicity is simply unacceptable and would equal blatant abuse. Such poor treatment of models is something the industry is fighting against for more than a decade.
Nevertheless, no publicity is bad publicity for the Kardashian camp which Mr West is now part of, however the collection itself is the strongest in the string of Yeezy Seasons. The commercial power of the collection come to fruition in the lookbook below. With rumours of Adidas lowering the prices on their lucrative West collaboration, fans may be in for a treat.
See all the looks from the SPRING SUMMER 2017 womenswear YEEZY collection after the jump: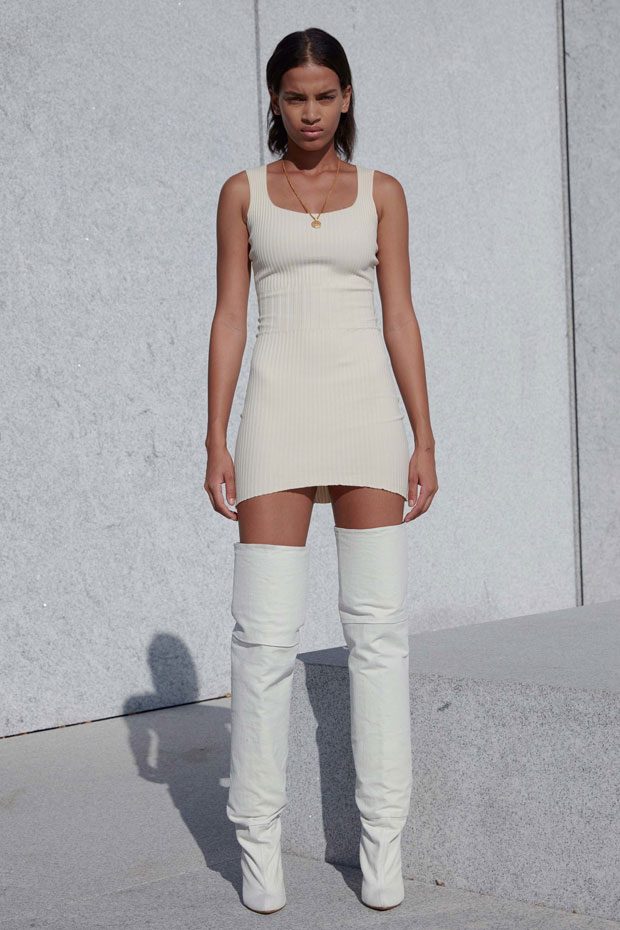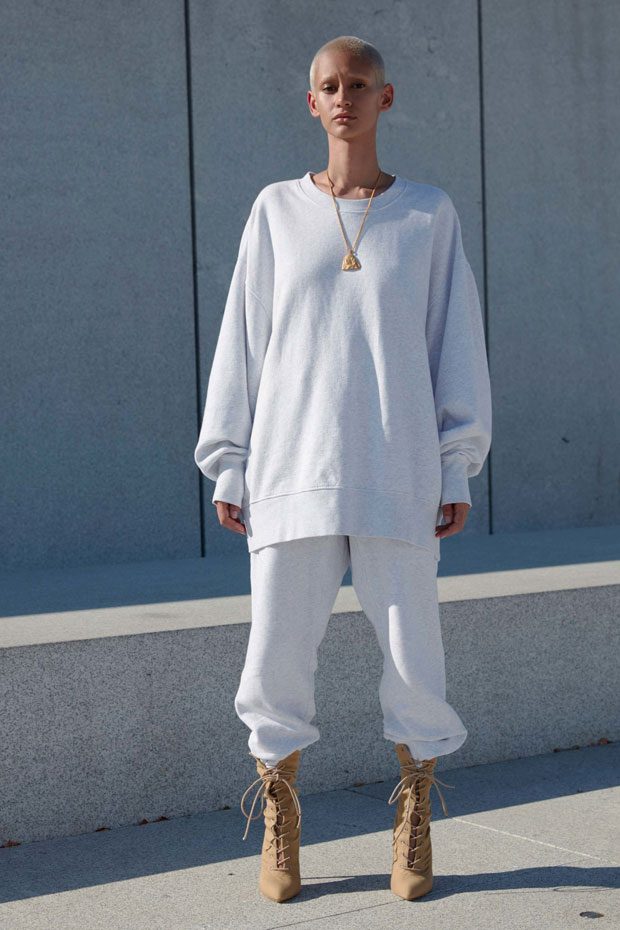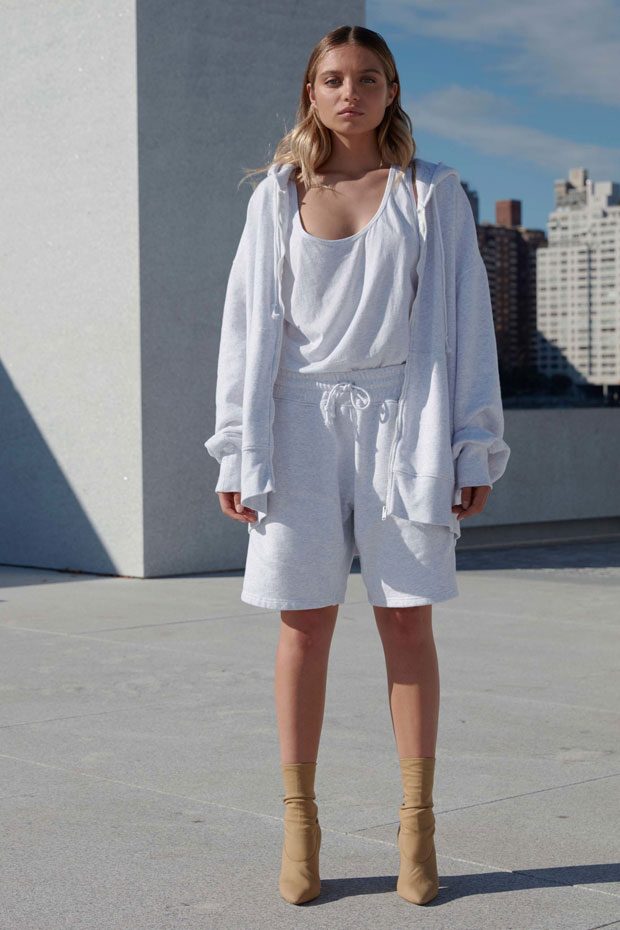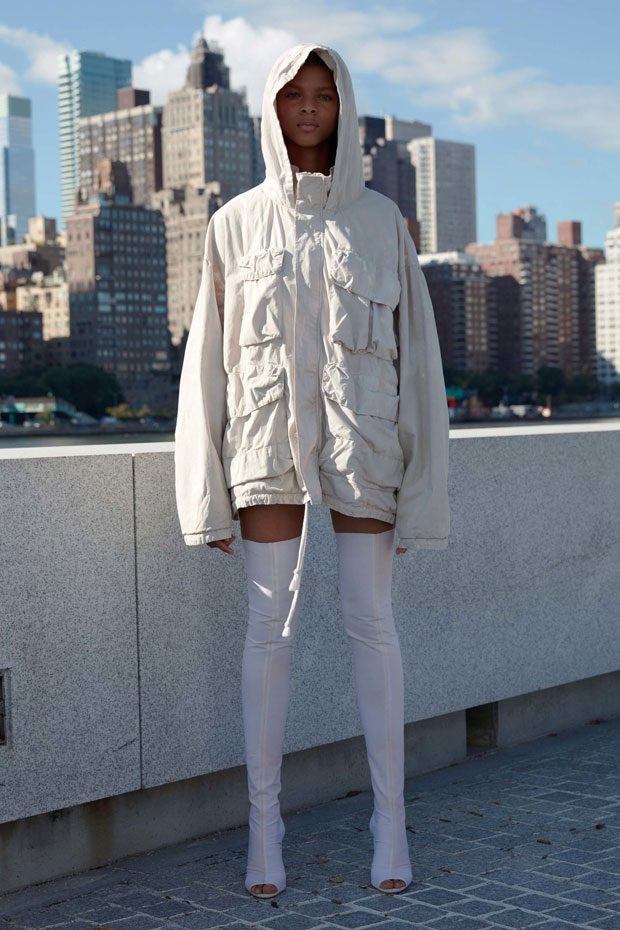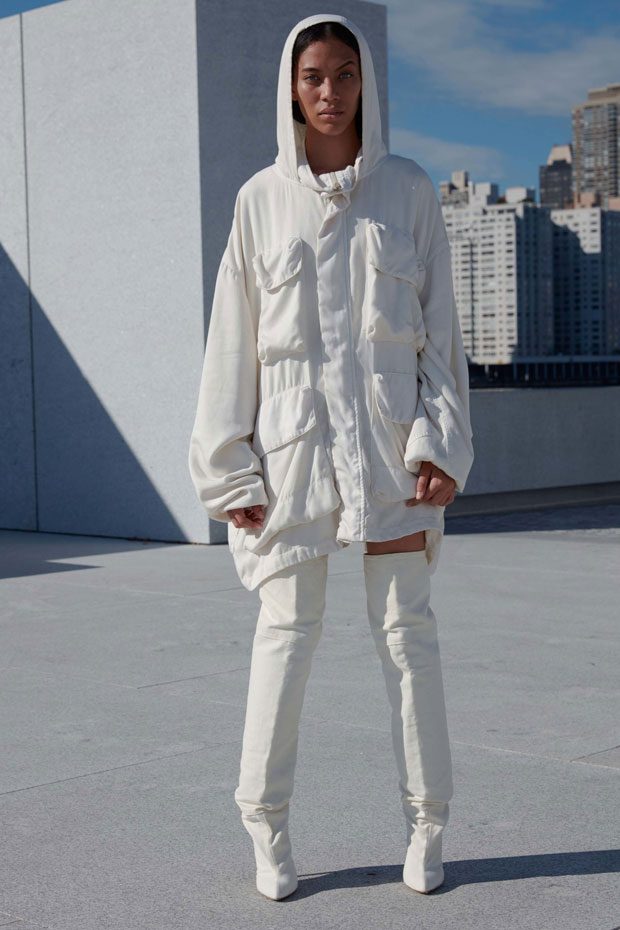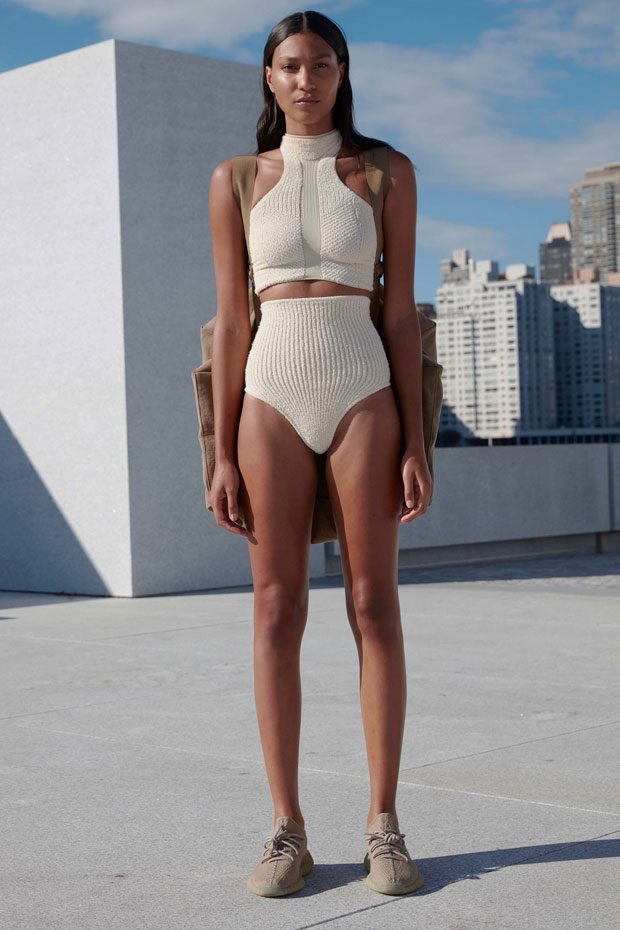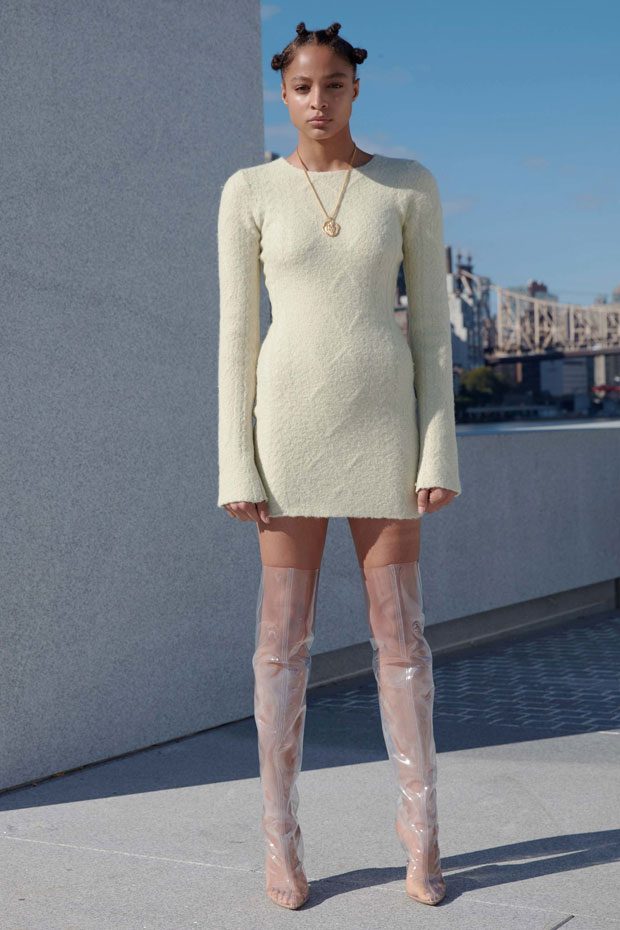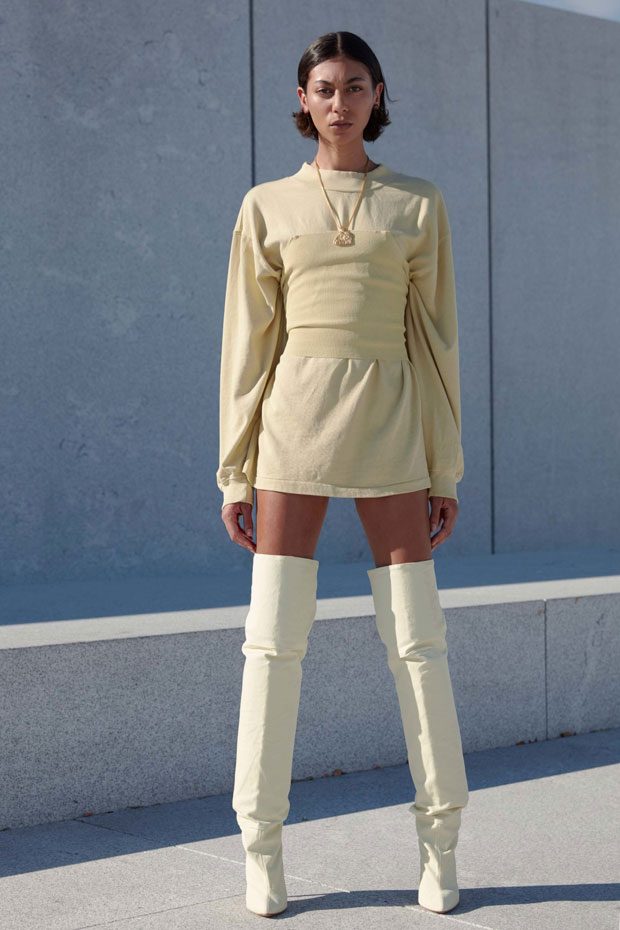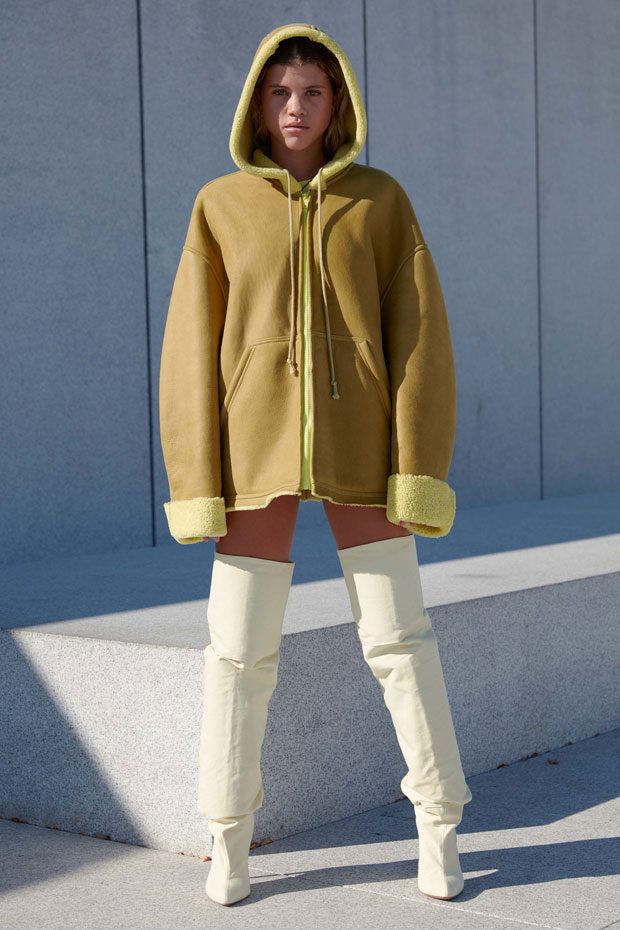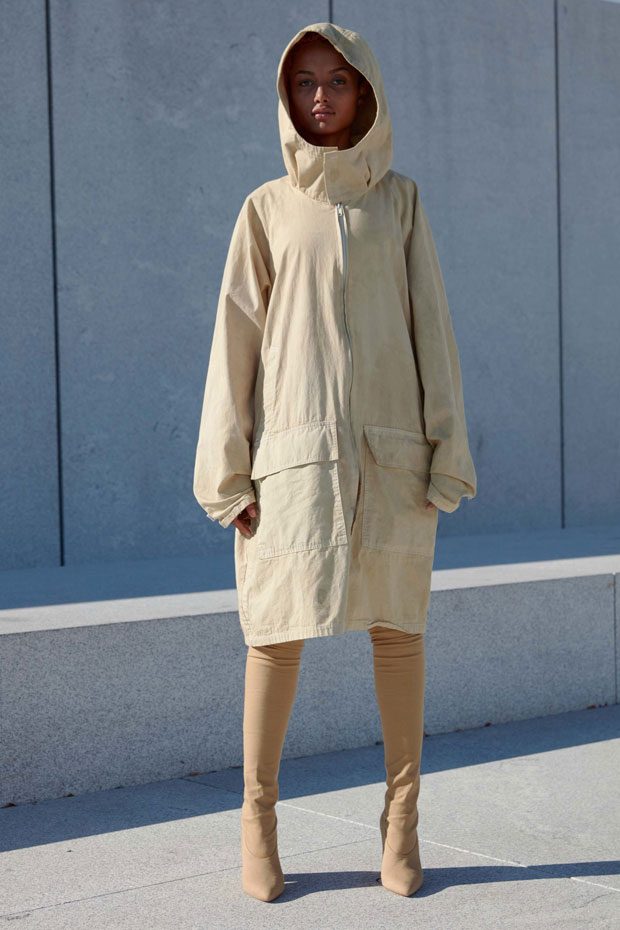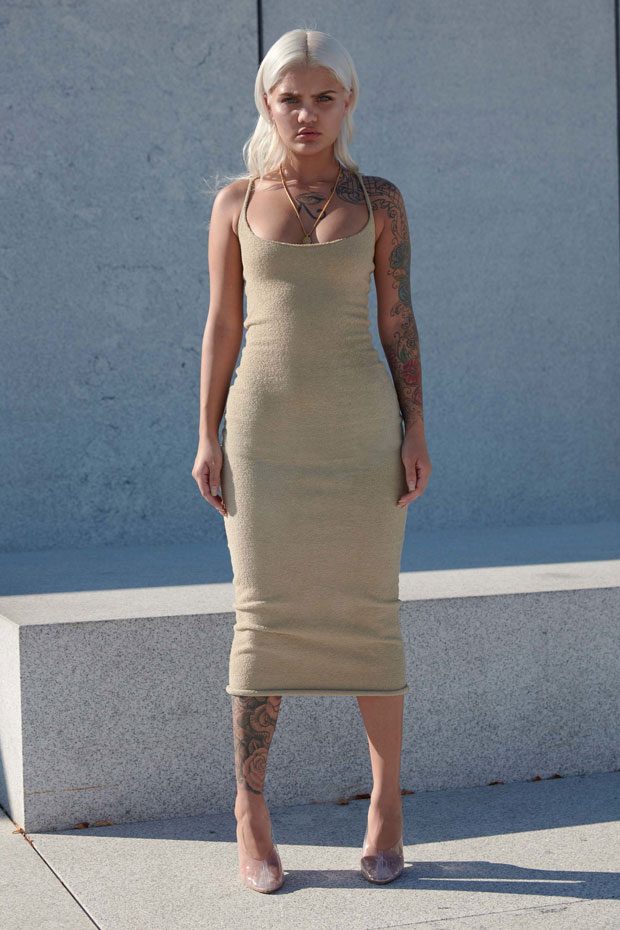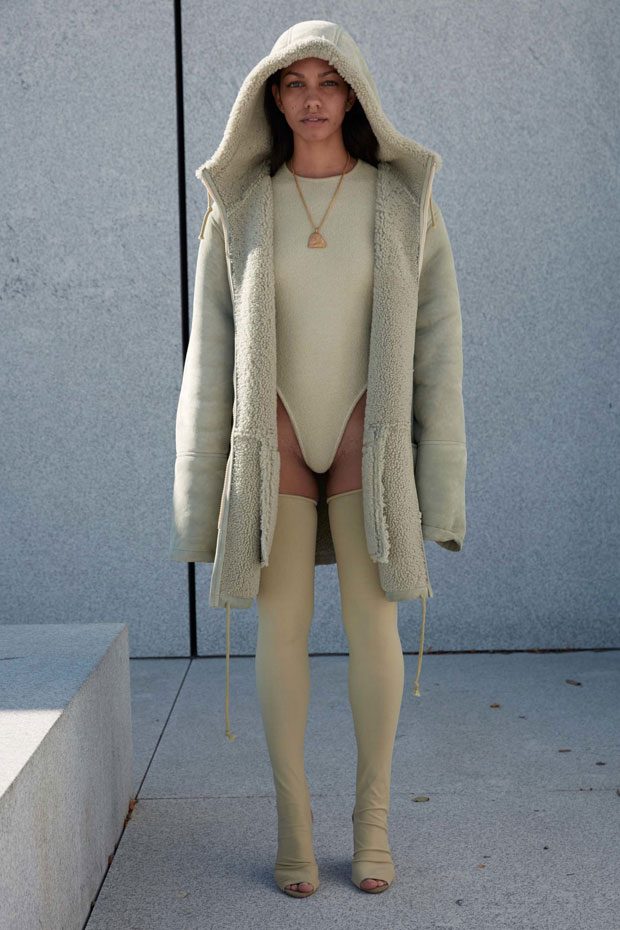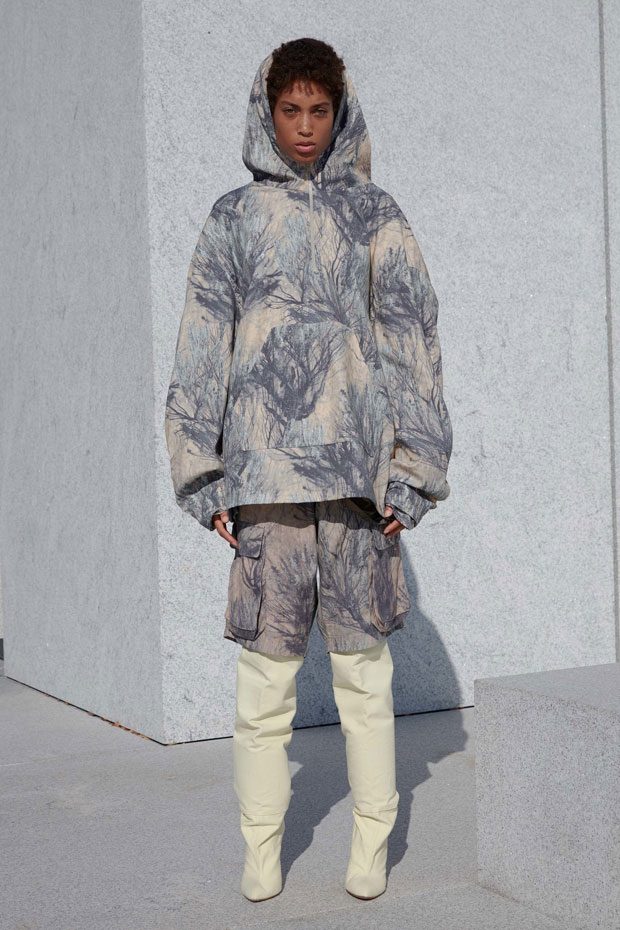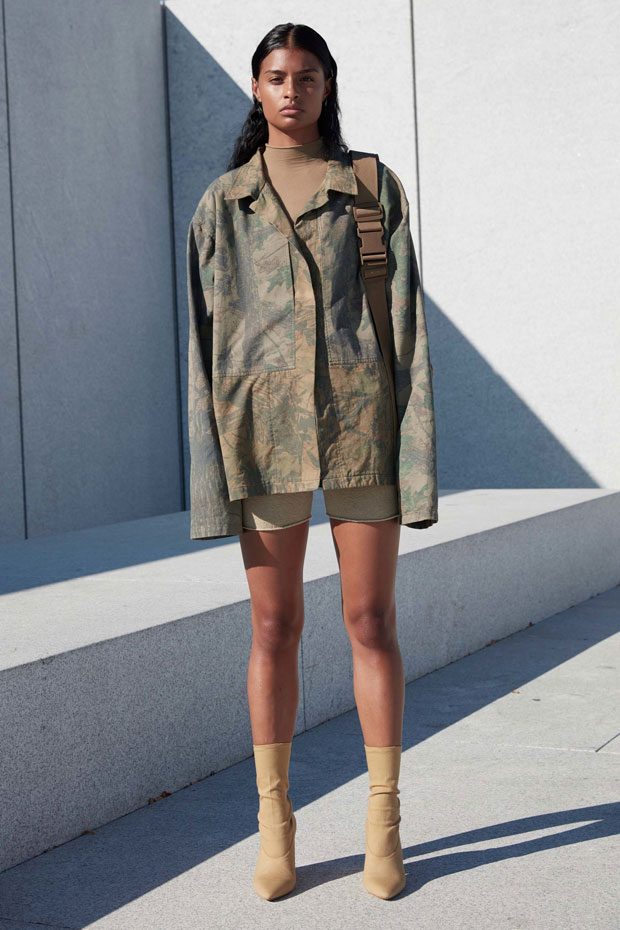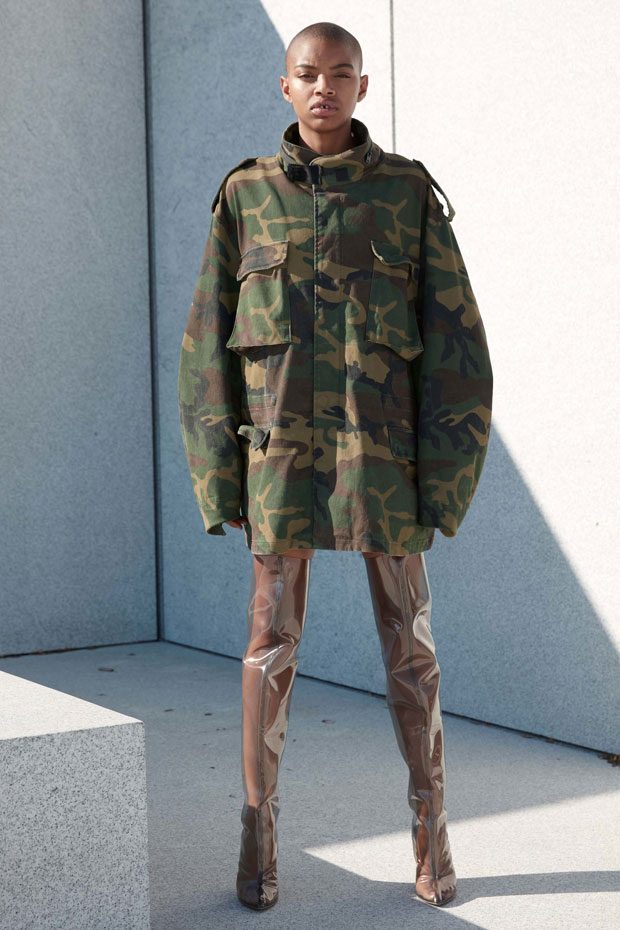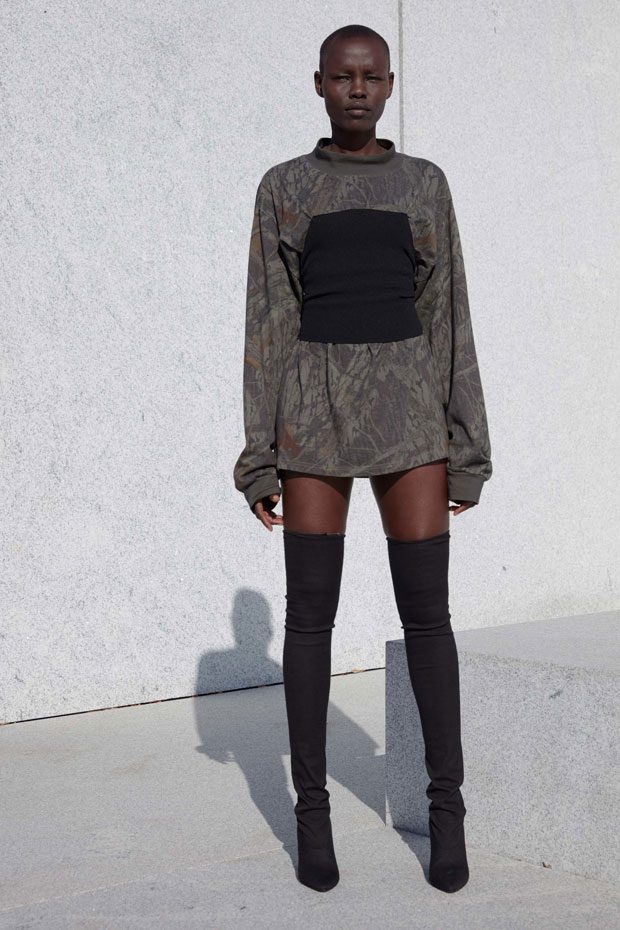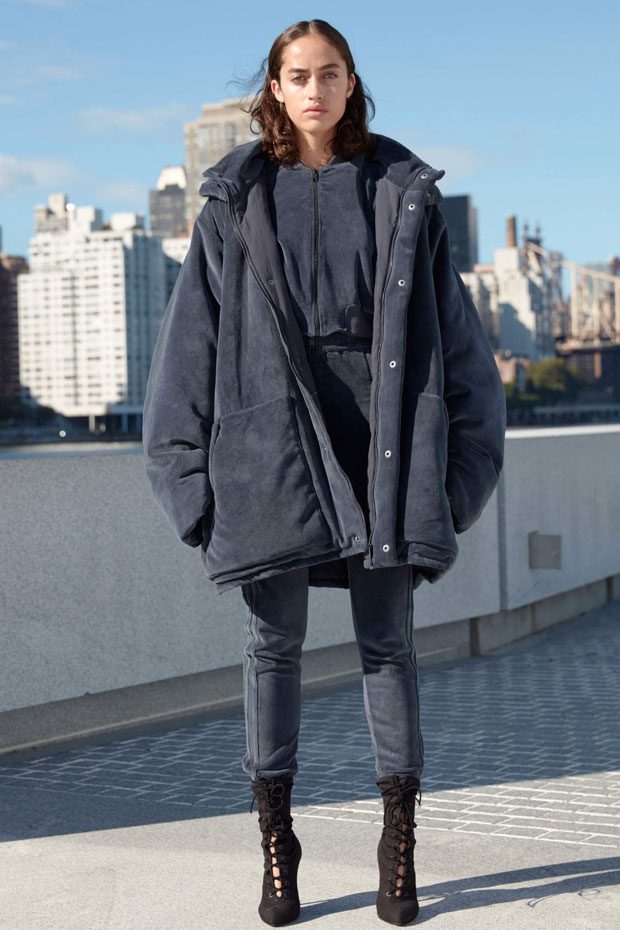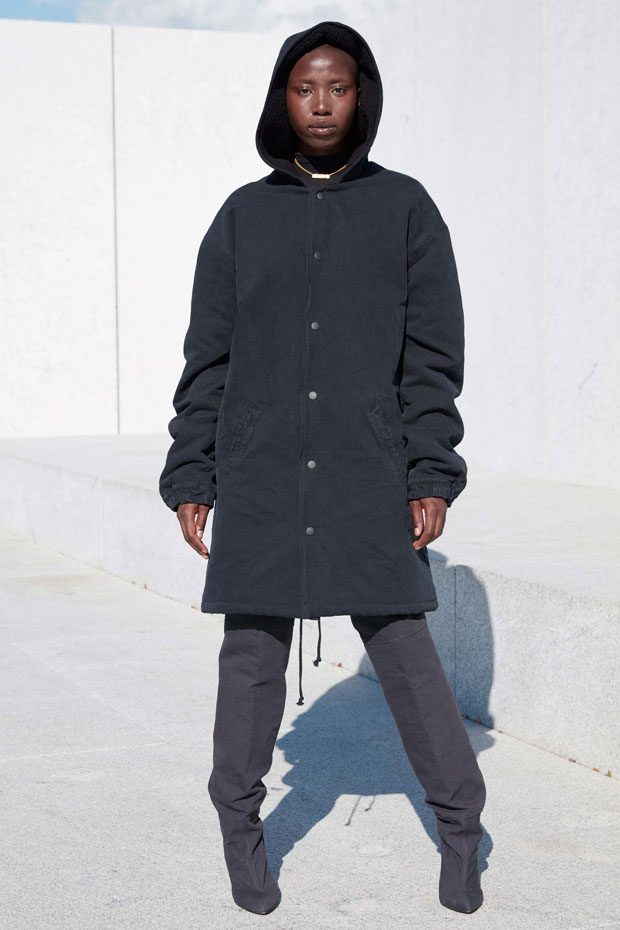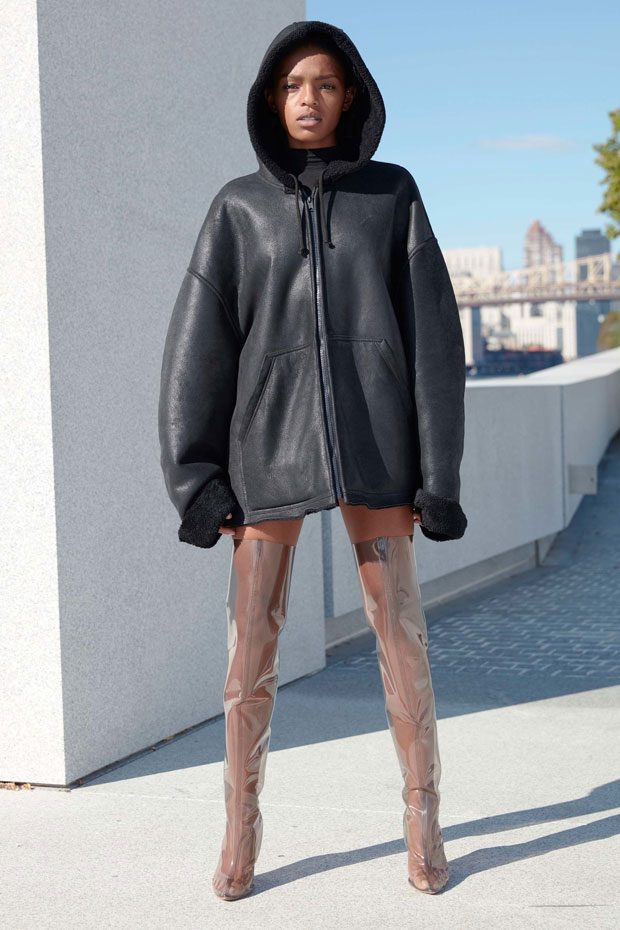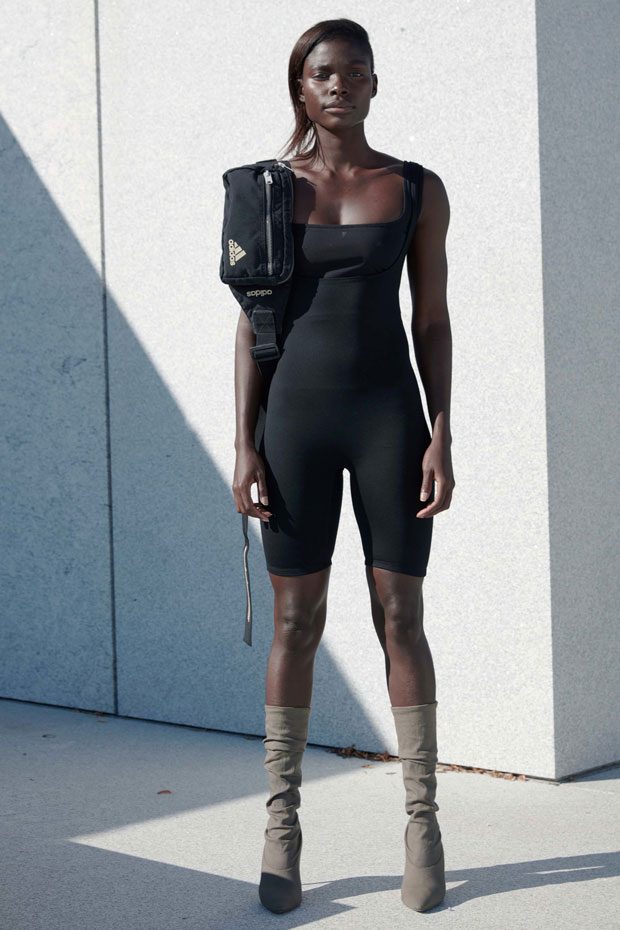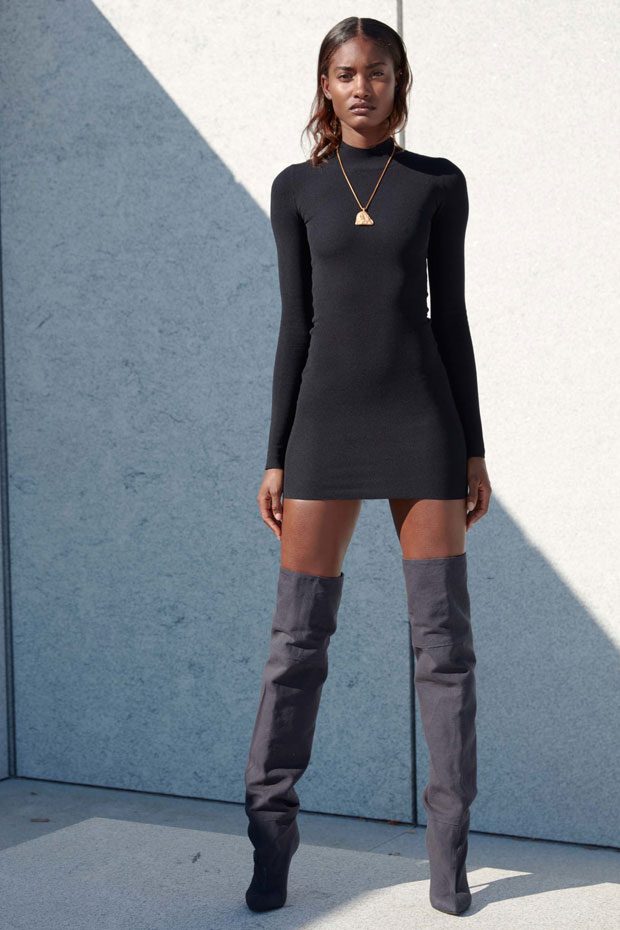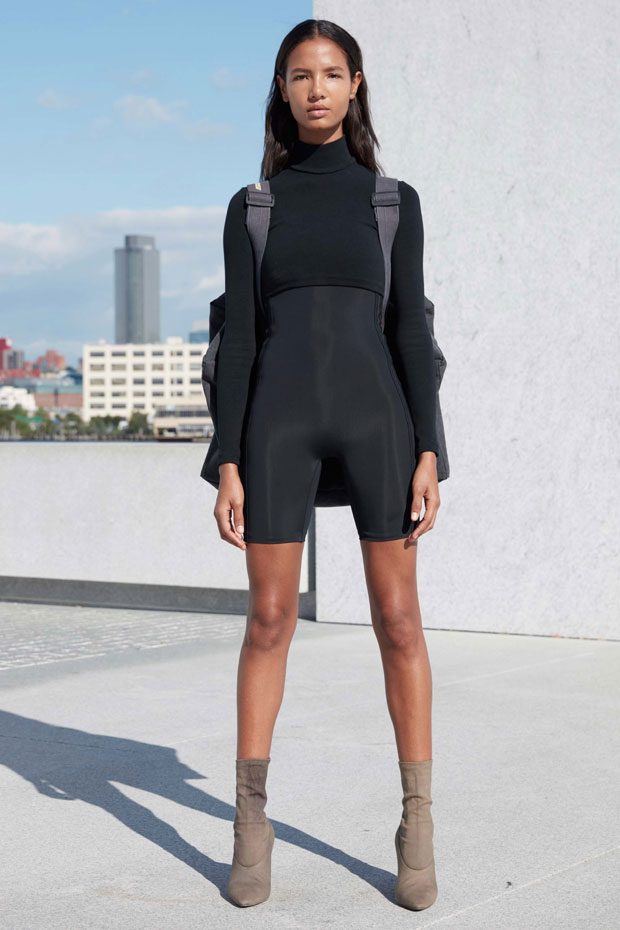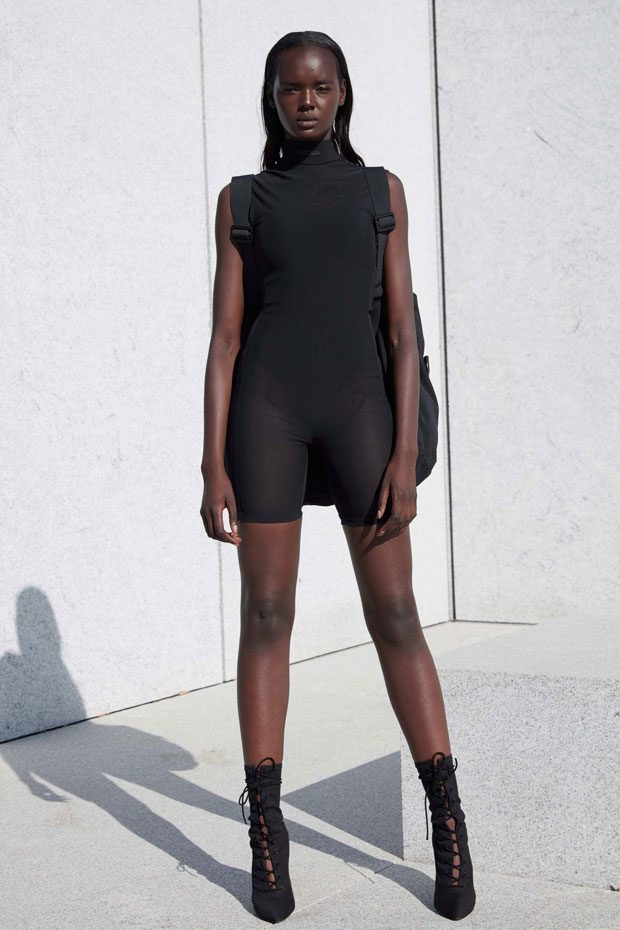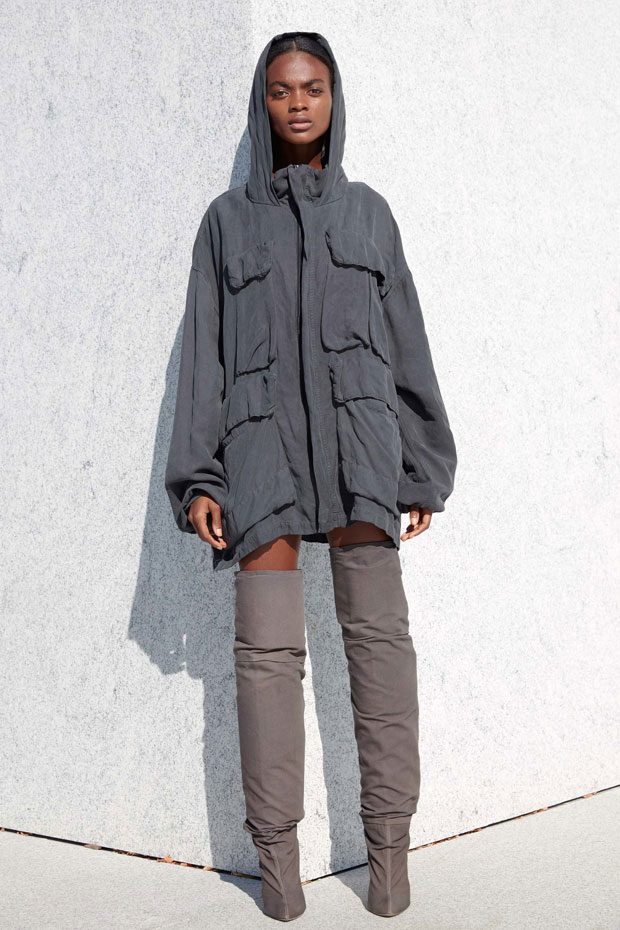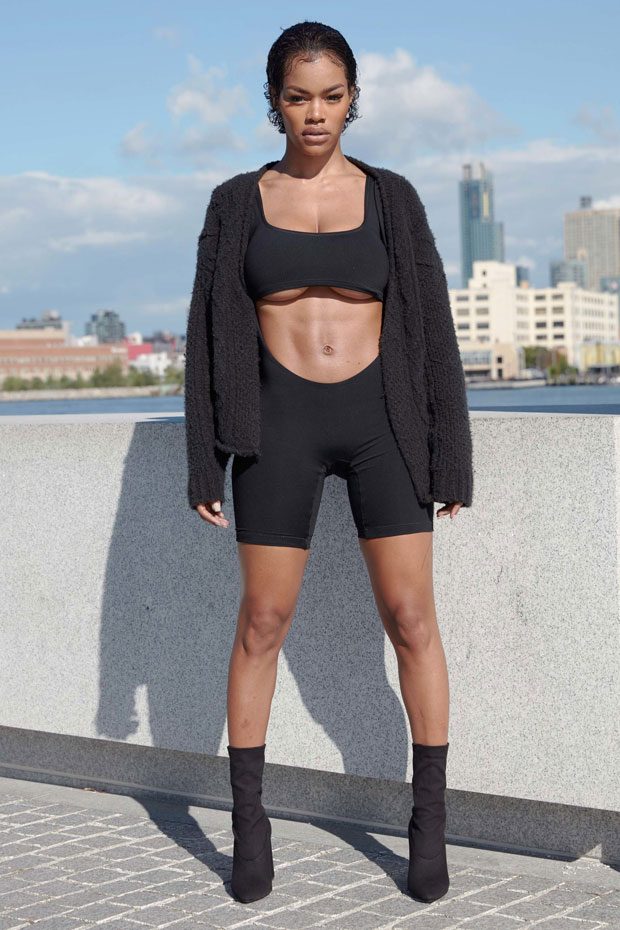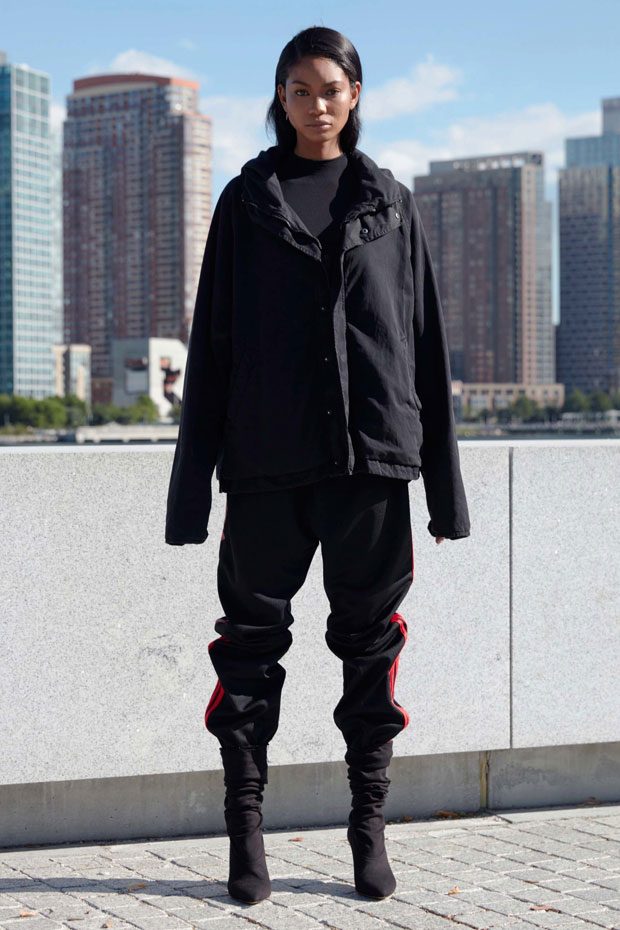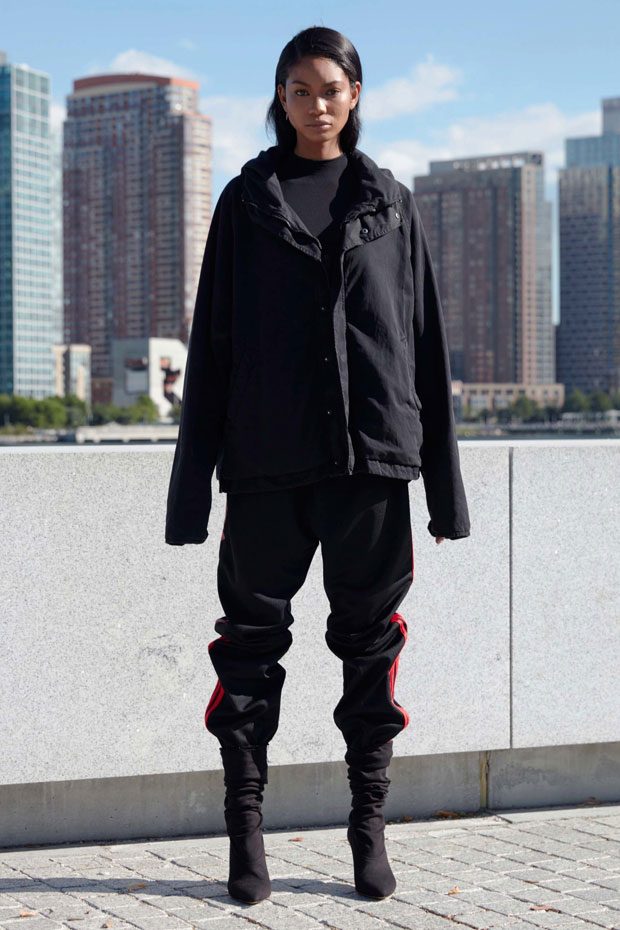 All Photos Jackie Nickerson