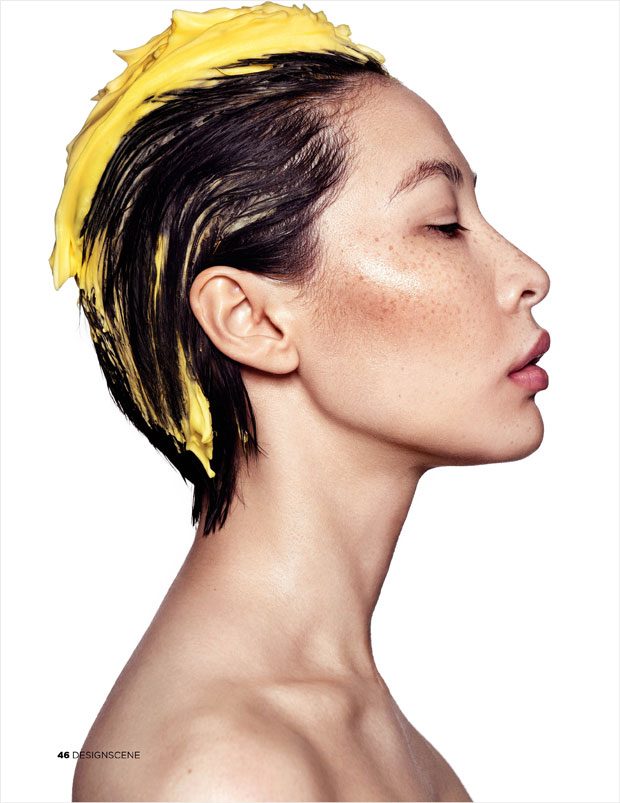 Waking up consists of a mirror routine for so many of us, however there's hardly a chance while standing in front of yourself in the mornings you thought – 'let's do some detoxifying'. Instead, you most likely thought your skin looks dry, grey, dull and even loose.
While your body prepares for the day, all of these are the signs of a slowed down skin rejuvenation, showing up on your skin in the first thirty minutes after waking up. Even tho, you are aging by the day, your metabolism constantly works on ways to renew your skin, what it does most of the time is fighting the module that's being congested by the toxins in your body. Now when we found the source of the problem, it's more than easy to say let's clean the toxins. Naturally, the moment you rid yourself of toxins your skin will clean up and glow with fresh energy. Easier said than done.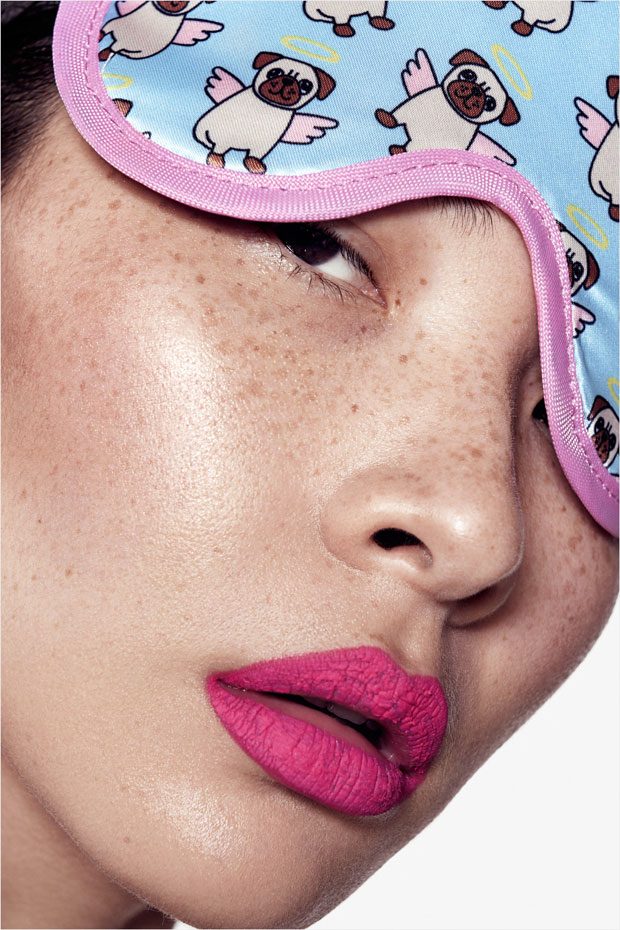 On the daily our organism is fighting against the pollutants surrounding us, toxins ingested with the food we eat as well as the environmental changes. Our metabolism is working 24/7 in a form of a giant filtration system on removing the matter which creates waste particles and toxins in our organs. Throughout the day you are to notice changes on your skin, your body is constantly working on reducing the free radicals in the skin, you can see the shift in the appearance of lines and wrinkles, while the skin tone gets improved. But to achieve an overall radiance, and keep up with the good fight you are bound to need a team of products by your side, some man-made some natural.
If you as many have tattoos, it is especially important to take special care of the tatted area (tip for up and coming tattoo artists – be on the lookout for some of the best places where to buy tattoo practice skin), using simple coconut oil is to keep the skin hydrated as well as maintain the tattoo.
WATER

Whatever product you are saving for, can't really beat the benefits of H20. This hottest story in skincare circles really does live up to the hype. Originally formulated by mother nature, it beats any anti stretch-mark cream, and is no doubt the best kept secret in beauty. This genius formula is your skin's primary team member in charge of defying the signs of ageing. However, we all know what the deal with water is, if you want to look good on the outside simply drink plenty of it. If you are an avid coffee drinker, or fancy a glass of wine or two, drink at least double the amount of water to replace the dehydration effects of these beverages.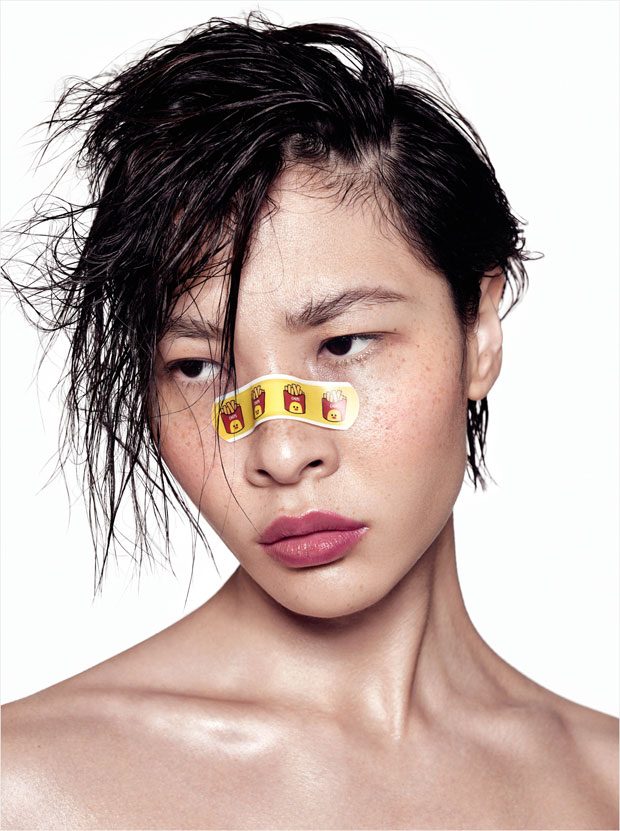 However, in the beauty business water is more than just the H20, taking part in your beauty regimes are more than often micellar waters. These little miracles are made to help you easily remove the makeup but also the outdoor toxic particles piled up on your skin throughout the day. Micellar waters are designed by default for sensitive skin, therefore it should be a good choice for most skin types and all ages. However, if your skin is extra sensitive we can recommend the Bioderma's Sensibio H2O. It is designed to remove makeup on the go where you do not have water around, it does the cleaning bit without any need to wash it off. At the same time it is recommended if you live in the hard-water area, and this is one of the reason why it is so popular among Parisians.
ANTIOXIDANTS
I am sure you had your share of the antioxidant theories and formulas, easy conclusion most of them are embedded in food in a smaller or bigger percentage. However not all antioxidants are to come in a form of a diet, instead it is pivotal to apply a high does of antioxidants every single day. The toxic molecules enter your skin on a cellular level, coming with a variety of free radials, pollution (traffic), and environmental alteration present in most cities. The best way to detox all of these is to use antioxidants.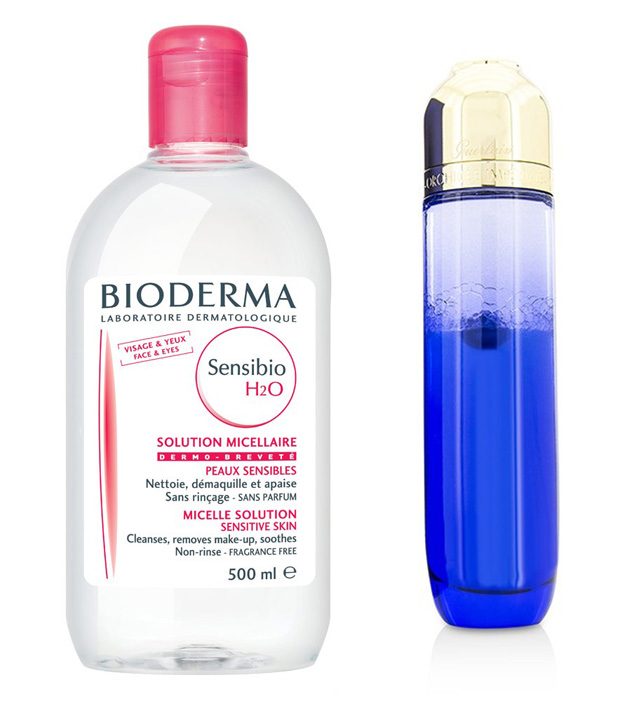 Skipping the diet bit for a moment, we are to focus now on the beauty version of an antioxidant detox, which is all about using more. One of the most talked about new formula's is The Guerlain Night Revitalizing Essence, the initial Orchidée Impériale cleansing night care shaped to regulate the skin's nightly revitalizing functions. While it comes at a hefty price ($170 and above), it is filled with soy protein, an ingredient praised for its high levels of isoflavones, a strong antioxidant which works on removing protein debris and aids your anti-aging routine. Oh K! Antioxidant Coffee Bean Gel Mask will sure balance the money u spent on the Guerlain, the affordable mask is available on ASOS.com and promises to clear both the surface and deep layers of the skin, using Coffee Bean infused gel texture to gently exfoliate and add the antioxidant complex to guard against toxins beneath the surface.
YOU ARE WHAT YOU EAT 
No doubt, what you eat will have an overall effect on your skin. Well, cosmetic product pushers are no doubt the persuade you it's quite the opposite. The idea is the skin is the last organ in the line to benefit from the nutrients, while the vital organs such as heart, kidney, and lungs are first in the line. So therefore a skin product has the upper hand. Still, best nutritionists and skin care therapists are all in favour of a two pronged take on eating high levels of antioxidants and applying them locally.  Working on a detox and skin diet is more than connected, no doubt to keep to a minimum the free radicals in the skin we have to mix an inside/outside  battle as well as an outside/inside game.
Another question is how long you should do a detox, whether it comes to body or face. The skin's task is not to eliminate imperfections, that is the daily task of our kidneys and liver, however the skin's function is to protect the body from external toxins. Instead of working on a full detox once a year, rather a correct daily skincare and healthy diet are the best way to keep your skin glow healthy and radiant while functioning.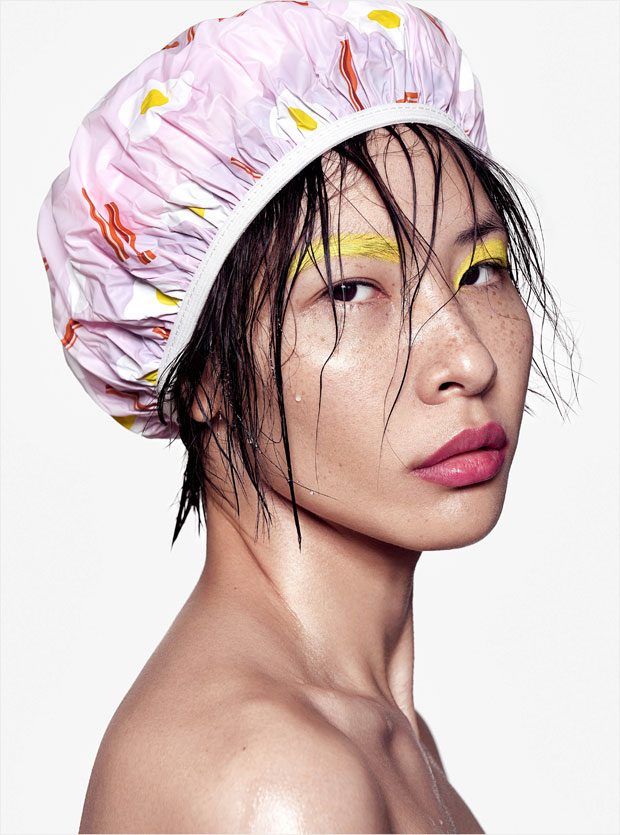 THE HAIR MASK
While most of us are now used to routine of a facial mask, in one form or another. Sticking to a hair mask routine is far and in between. Hair itself is actually part of your skin, from an organ standpoint, unfortunately not only do we often neglect hair we also torture. Adding up incredibly powerful toxins to it, from daily hair products to acidic bases used for hair colouring.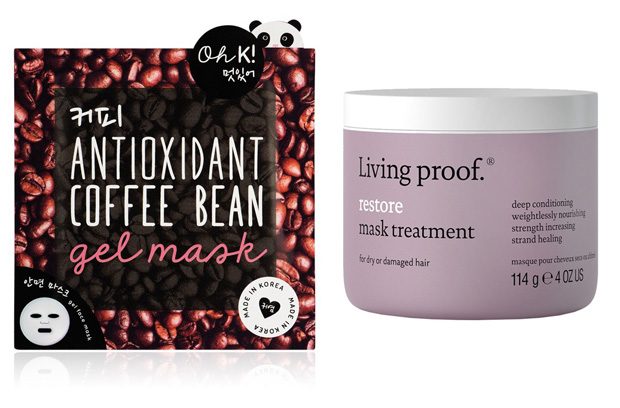 What is to help your hair retain it's function and healthy glow are hair masks. A good hair mask stands against the months exposed to heat, UV rays and daily chlorine. Autumn season is the best moment to give your hair some attention. Comprehend hair mask as a remedy. Going for something more affordable I looked into a product to help me contain split ends and dry hair problem, but something I do not have to worry about applying on the daily. For a weekly hair regime, especially if you have slightly longer hair, Living Proof Restore Mask Treatment ($40), rejuvenates aged hair and makes it act as newly grown. At the same time it also removes the piled up toxins and prevents from dirt attachment, extending the time in between the washes.
Text by Katarina Djoric, editor at DESIGN SCENE.
Photographer Amer Mohamed @shootmeamer
Model Venera Messer
Makeup Artist Oksana Laskina
Photographer Amer Mohamad
Location Prosto Mesto Studio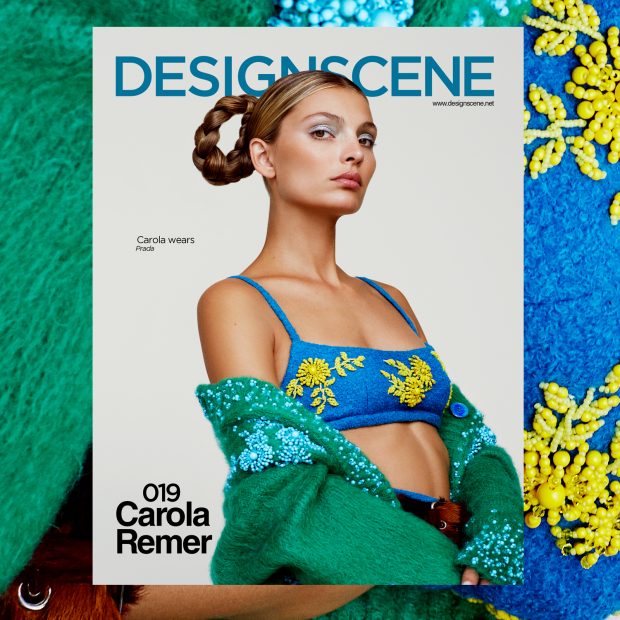 Originally published in DESIGN SCENE Issue 019, available now in print & digital.