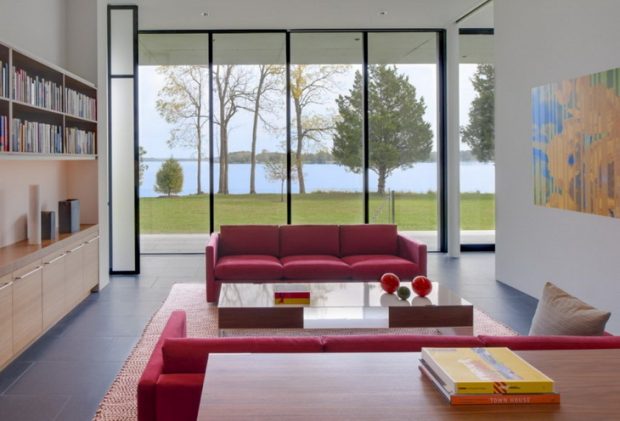 Green design is more than just a hot trend on home design blogs and on social media. Green design can transform your home and your health. When you live in a home that is designed holistically and uses energy efficient systems, natural materials, and sustainably produced finishes your home will be the sanctuary you need to destress and renew your energy at the end of the day.
Here are some green design tips that homeowners can use to give their home a stylish and sustainable upgrade: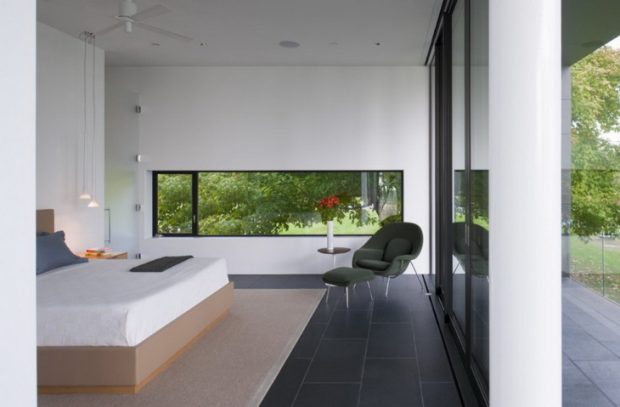 Combine Indoor And Outdoor Living
The best home designs combine indoor and outdoor living. This can be done in many different ways so no matter what type of house you're currently living in you can find ways to bring the outdoors in and vice versa. Start simple by adding healthy houseplants to each room. Plants reduce carbon dioxide in the air and pump out healthy oxygen that will make you and your family feel better and stay healthier. Forget using toxic room sprays and air freshers. Scrub the air with some attractive natural plants.
Another way to combine indoor and outdoor living is to transform your patio or deck into actual living space. You can put down some beautiful sustainable flooring over concrete to make it more comfortable and inviting. And you can use cladding to make an outdoor patio or screened in porch feel more like part of the home.
Overhaul Your Energy Use
Modern appliances do more than just give your home a style upgrade. They give you an efficiency upgrade too. Replacing your appliances, heating system and other energy using elements will use less energy which will save you money and lower your carbon footprint. You may even want to add solar panels to your roof or install solar shingles so that you can generate your own power. This is a smart way to go green if you live in an area that has extreme weather because if there is a major storm or power outage your home will have its own power.
Focus On Air Quality
When you're redecorating and resigning your home make careful choices about the materials that you use. If you're going to paint make sure that you use non-toxic paint with no VOCs. Or better yet, use modified wood plywood panels or wood cladding as accents instead of painting. Replace dirty old carpets with natural hardwood, cork, bamboo or other sustainable and renewable materials. And be careful with the materials that you choose for furniture also. Try to find furniture that has natural fabrics like linen, cotton or hemp. Not only are those fabrics durable they are sustainable and healthier for kids and pets.
Open It Up
There's a reason why the open concept home design isn't going away. Well, there are several reasons. But one of the reasons is that open concept design creates multi-functional spaces that are just better for today's modern lifestyle. And open concept design makes it more fuel efficient to heat, cool, and light a home. That means lower energy bills and lower energy usage which is good for your wallet as well as the environment. If you want to really upgrade your home consult a design professional to see how feasible it is to open up the design of your home.
The key to making an open concept home work for a family that needs adaptable spaces is to use smart design elements to carve out individual areas within the home. Bamboo veneer panels are stylish and sustainable and they are perfect for creating separation in an open concept home. You can move the panels easily when you need to create more spaces or when you want to open the space up again. But using bamboo panels is a smart and attractive way to create a play space, a work space, a work out space, or whatever other kind of space your open concept home needs.