Summer is officially less than a month away and with the weather already warming up, it's becoming hard not to daydream about sunshine-filled beach trips. Whether it's a week-long vacation to an exotic island or a day trip to your favorite local beach, some much-needed rest and relaxation is always guaranteed.
But this year's hottest designers have changed the beach game, and what worked last year won't be in this year. Have a look at what's in for Summer 2018.
Read more after the jump: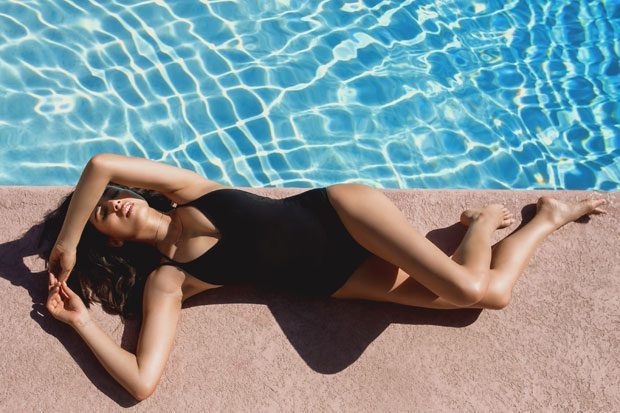 The Perfect Pair of Shades
There is no better time than the summer to purchase the pair of stylish sunglasses. Gucci, Dior, and Oliver Peoples all have new lines out, and with longer, brighter days, you can be certain that they'll be put to good use immediately. Whether it's a classic pair of Ray Ban wayfarers or a vintage-inspired pair of Gucci shades, treat yourself to a new pair of sunglasses to help upgrade your look for the season.
Jewelry
Yeah, it's for the beach now. Zara and dozens of others have release new lines in time for the summer, and Harper's Bazaar has released its top picks for your beach holiday. But jewelry designers, too, are getting in on the action.
When it comes to accessorizing beach or poolside, there's a can't-miss solution: pearls. Good timing, too, because Allure Magazine recently stated we're in the midst of a pearl renaissance. But before you run out and pick some up of your own, make sure you do a little research. Pearl studs come in a variety of colors, sizes, and shapes, and necklaces can be tricky if you're trying to layer, so consult a guide or two before purchasing.
Footwear
The importance of a pair of high-quality sandals that are extremely comfortable but also look great is understated. They can regularly be worn throughout the season, but are especially key if you're traveling to a coastal destination where you'll be hanging out by the water, but also be doing lots of walking. Choose a pair that suits your style and accompanies your summer wardrobe.
There's a lot to choose from, but don't get overwhelmed. Check out Travel and Leisure's guide for top beach and poolwear picks.
The Summertime Tote Bag
Whether beach or pool, this is an absolute staple.Purses often lack the space necessary for towels, tanning oil, lip balm, and the dozens of other things you'll want to bring along with you, and nobody wants to haul a bulky backpack around. Say hello to your favorite summertime bag: the tote. Totes allow you to put all these items together in one place and come in an endless variety of styles and colors which you can choose from. Our favorite part? They're often very reasonably priced, so having to worry about it being damaged as you lounge on the sand isn't a concern.
Images: Jessica Gomes by Sally & Emily