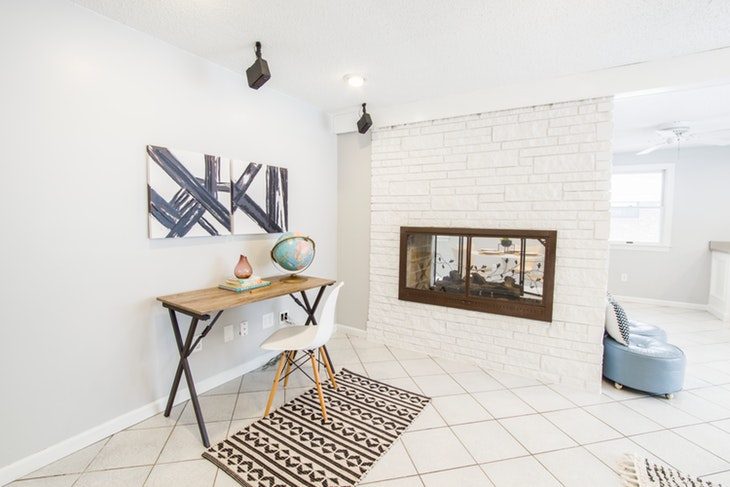 We all know that home interior trends come and go season after season, year after year. So how do we keep our homes looking modern and fresh, yet in keeping with practicality?
The key is to avoid following interior design trends that switch around often. Those big fashion trends can arrive one season, and be forgotten about next, so it's worth pinpointing the more classic and timeless design elements.
Classic and timeless design themes never date. When you understand what falls under this design theme, your home can continue to look stylish and appealing year after year, without the need to continually replace or upgrade.
If you want your home always to have a purpose, yet have a contemporary design feel for years to come, take a look at the advice below. The following are all elements of 'evergreen' design.
Read more after the jump: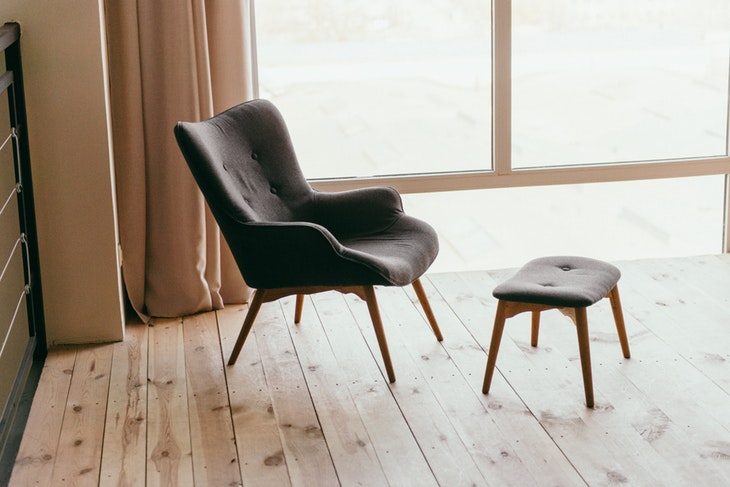 1. Adopt a Tidy and Minimal Approach
The ideal atmosphere for a home to have is a relaxed, stress-free feel. The Marie Kondo neat and tidy environment is no longer a trend, but a way of life. Those Scandi style homes which focus on hiding away any cables or bulky tech items serve a purpose: to entice the homeowner to enjoy relaxing and taking time out in the home, with a clutter-free mind.
Look at storing away any large technology in cupboards, mount your TV on a wall, and keep laptops and computers tucked away in desk cabinets. For those who like music and games, upgrade any large-scale, ugly looking speaker systems and games consoles to today's more sleek and slimline versions.
2. Choose a Symmetrical Layout
A home which serves a purpose yet doesn't date quickly is a home which follows the rules of symmetry when it comes to design.
The human eye is instantly attracted to anything that is in line with perfect symmetry. This is why many show homes and those we see in interior magazines tend to have balance.
Symmetry is simple to create once you know how. Consider doubling up on items which can reflect each other, mirror image style. For example, replicate your accessories on your mantelpiece so that it all perfectly mirrors. In your bedroom, visualize an imaginary line down the center of the bed, and create symmetry either side of the bed. This can be via bedside tables, floor lamps, and flower vases – whatever you like!

3. Utilize Natural Materials
The materials you use and the finishing's that are applied dictates your interior style more than you may think. The ideal look is to go for a natural feel, yet one that introduces touches of luxury.
Window frames in a hard-wearing wood always give off a classic feel. Why not look at flush timber casement windows? These are commonly used in Georgian, Victorian and Edwardian properties and give an element of both class and durability. You can find out more about these at Timber Windows Direct.
Where you can, it's great to fuse in silk, wood and stone finishes. You can do this via natural wooden dining tables and bed frames, such as oak, granite worktops in the kitchen and worktop areas, and satins, silk, and wool and silk for any soft furnishes.
4. Opt for Neutral Color Schemes
Those color popping walls and bold accessories can look stylish and trendy, but when that certain color has had its day, it comes the time to re-design. To make sure your home always serves the purpose of being suitable for any season or trend, stick to a neutral color palette.
Neutrals don't always mean stark bright white walls. Instead, it can be warm beiges, fresh creams, sweet pastels, and subtle grays.
The beauty of neutrals is that they always hold that timeless look, resembling class, and elegance. If you do wish to bring a flash of color in, look at artwork which may inject some complimenting shades.
Overall, everyone's home has a different layout and takes on its own feel. Perhaps your home is an old period home, or maybe you rent a brand-new modern apartment. Take the above tips as guidance and aim to follow the classic and timeless theme, twisting it to suit your abode. In years to come, you'll thank yourself for it!