Fashion and lifestyle influencer KIKO MATSUYAMA meets our Editor KATARINA DJORIC during the Paris Haute Couture Fashion Week to talk about her career, passion for fashion and traveling, as well as her personal style and fashion trends for 2019.
Read more of the interview after the jump: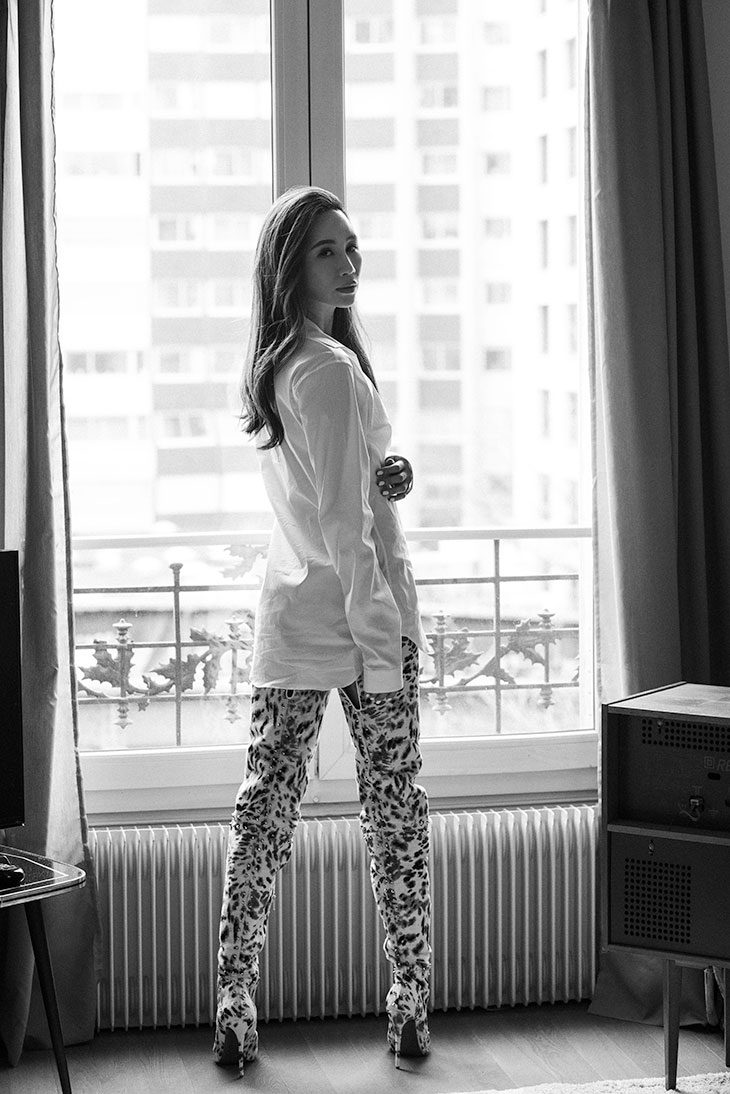 Who is

Kiko

Matsuyama?
– Fashion and lifestyle influencer, as well as a model.
What gets you excited these days? – These days I am most excited about seeing my baby.
Where did your passion for fashion come from? – My mother was a ballet dancer and as a kid, I truly enjoyed watching her on stage with her costume and makeup on. Also, my grandmother was a traditional kimono master so I was surrounded by fashion since I was very young.
Who are your favourite designers and why? – It's definitely Valentino. The first dress I bought was Valentino, and my wedding dress was made by Valentino as well. So, Valentino was always with me at the most important moments of my life!
If you'll have to wear one brand for the rest of your life what would it be? – I'd say Chanel, without any hesitation!
What would you say are the biggest trends for SS19? – I think Jacquemus' new collection set the trends for this summer. With its relaxed silhouettes, it is at the same time casual, yet sexy and elegant. I'll definitely wear it all this summer!
Which collection made you say wow this season?
Lately, I really like Alexandre Vauthier. I saw his show during the Paris Haute Couture Fashion Week this winter, and I was amazed by his exquisite craftsmanship. The collection is very simple but very sexy and with the strong statement!
How would you describe your personal style? – For me it would be easy to describe my own style as casual elegance.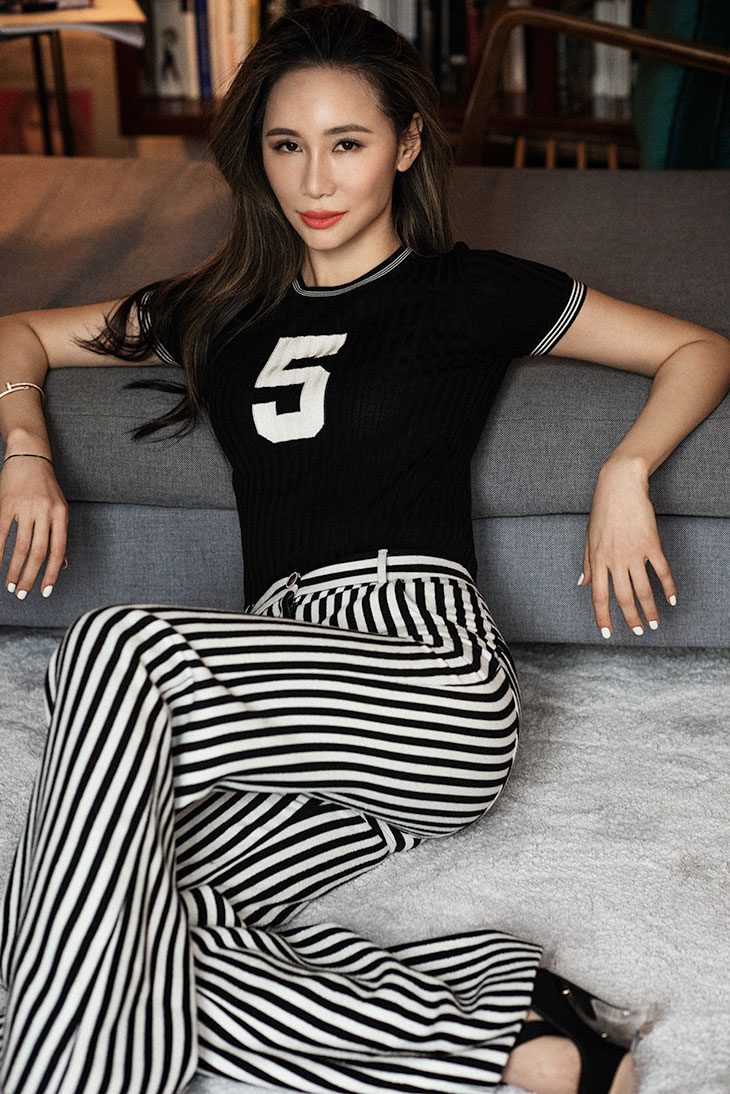 What is your favourite piece of clothing? – It's a white mini dress. It's easy to wear and style with other pieces.
Is traveling also your personal passion? – Yes I was travelling all my life! I was born in Tokyo but I was raised in Hawaii and LA. Travelling is now a part of my lifestyle and feels natural for me. I don't think I can spend more than 3 months in the same country! [laughs] I met so many people from all over the world and all that travelling experiences made me who I am now.
What are your favorite travel destinations? – If I had to single out one right now, I would have to say It's Greece at the moment.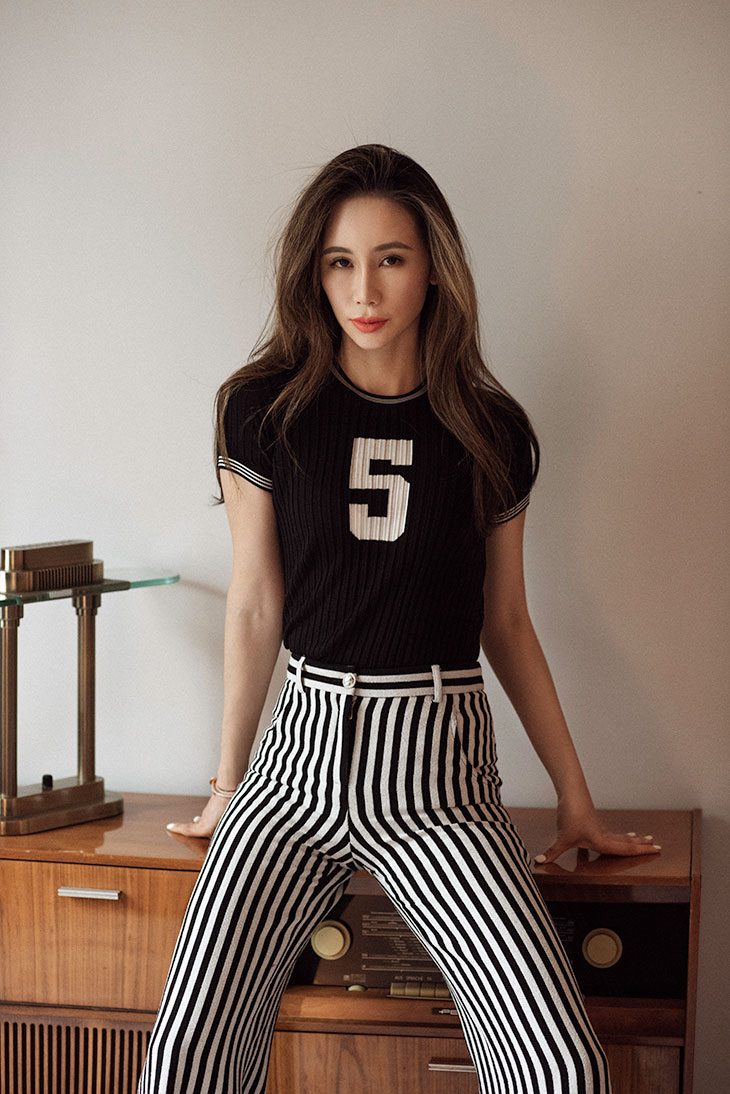 What makes you happy when you are in Greece? – I love the purity of the water, Greek history and food!
How does your typical day look like? How do you balance your career with your personal life? – I wake up at 6:00 am, prepare a breakfast for my baby, work a bit, pick her up from school, then work again and party at night! [laughs] My work day is always fully planned. It's based on a team work of my manager, nanny, driver, and people who work for me. It's very important to have the good team of people around you who you can always rely on.
And finally, with such a busy schedule what do you do in your spare time?
I love to spend my spare time relaxing in a spa, massage, meditations and detox.
Photographer Danilo Pavlovic
Fashion Editor Katarina Djoric
Beauty Mayu Yamaji
Keep up with Kiko on Instagram @kiko_matsuyama

Originally published in Design SCENE Magazine Issue 031.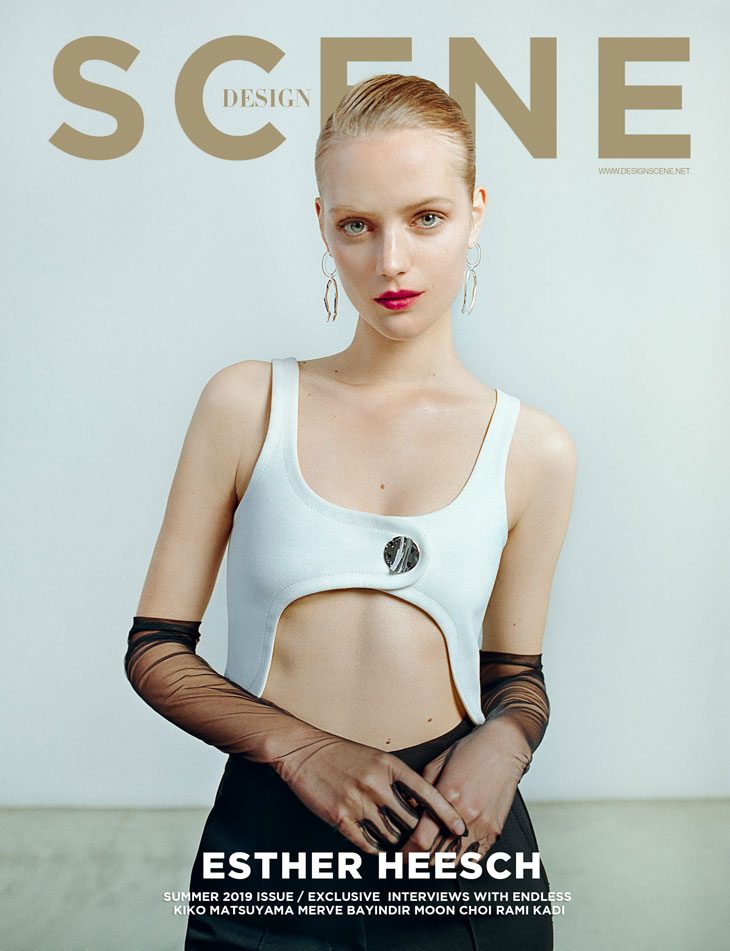 GET YOUR COPY IN PRINT $22.90 OR DIGITAL $3.90