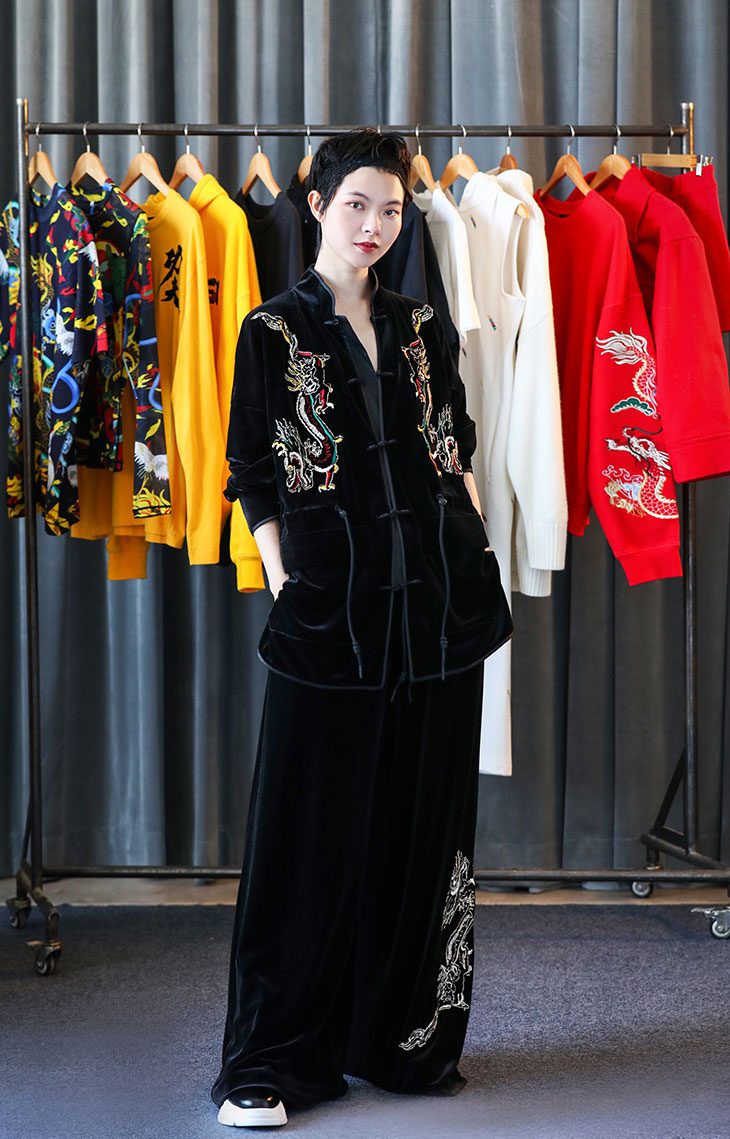 Chinese fashion designer Angel Chen is next up in H&M's collaboration series. The 45-piece capsule will feature an urban wardrobe of versatile pieces strongly influenced by Chinese culture. Chen is the first Chinese designer to collaborate with Swedish retailer.
Statement pieces include a knitted mesh suit, sequinned maxi dress and pink faux fur coat, as well as the accessories such as the phone case and faux fur bag, and two unisex boots.
We are very excited about this upcoming collaboration with talented designer ANGEL CHEN. By fusing oriental aesthetics with details such as fine embroideries and 3D logo in colours like oriental red, bubble gum pink and bright yellow, makes this a street style and sporty collection. With lines for both women and men, this collaboration perfectly encapsulates the essence of Angel's signature styles. – says Pernilla Wohlfahrt, H&M Assortment Manager for Collaborations and Special Collections.
I am grateful and privileged to have this opportunity to work with H&M to launch it's first Chinese designer collaboration collection. With the development of global market, more Chinese designers are stepping on the international stage. And I hope that through this collaboration, more people will pay attention to Chinese designers, and also the Chinese culture and spirit behind their designs.– said Angel Chen.
The capsule is set to hit stores on September 26. The collection will be available in selected stores and online in China, Hong Kong, Taiwan, Singapore, Malaysia, Canada, Macau and the Philippines.