Kim Kardashian West has teamed up with her longtime makeup artist and friend Mario Dedivanovic for the Artist & Muse makeup collection. The new KKW Beauty x Mario is the second collaboration between the artist and the star.
For over 11 years, Mario and I have worked together and created some incredible glam moments. I've watched him grow from a talented young artist who slowly and respectfully worked his way up through the years in the the old fashioned way, never expecting short cuts and always putting his work and others first. He values hard work and is loyal to the core. Never one to follow trends, he's become a trailblazer, pioneer, educator and an inspiration to artists around the world. I'm so excited I can finally announce our 2nd collaboration together. I've watched him work passionately for the past year on this collection and campaign (and he's also driven us all crazy!) in his quest for perfection. – said Kim via her official Instagram profile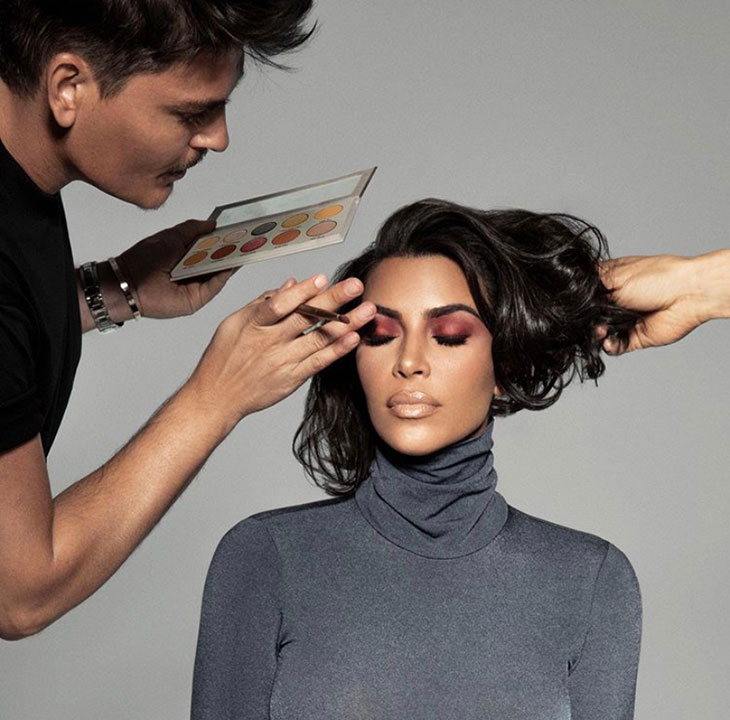 The collection consists of a 10-pan eyeshadow palette, matte lipstick, high shine lip gloss, creamy lip liner and a powder blush.
Can't believe the time has come to finally announce this passion project I've been working on for the past year. #KKWxMARIO:The Artist & Muse. This collection means the world to me. As I approached my 19th year as a makeup artist, I made a decision to solely devote my time & energy to projects that are 100% meaningful to me. For the past 11+ years, Kim has not only been a muse to me, she's been a source of inspiration to an entire generation of beauty lovers around the world. She's opened doors and provided opportunities for me and for makeup artists in general that I know have changed this industry forever. With this collection and campaign (which consists of some of my all time favorite shades and textures) I wanted to personally honor her and to thank her on behalf of every boy and girl out there who's life she's touched in some way. She is my muse and she is our muse. – said Mario via Instagram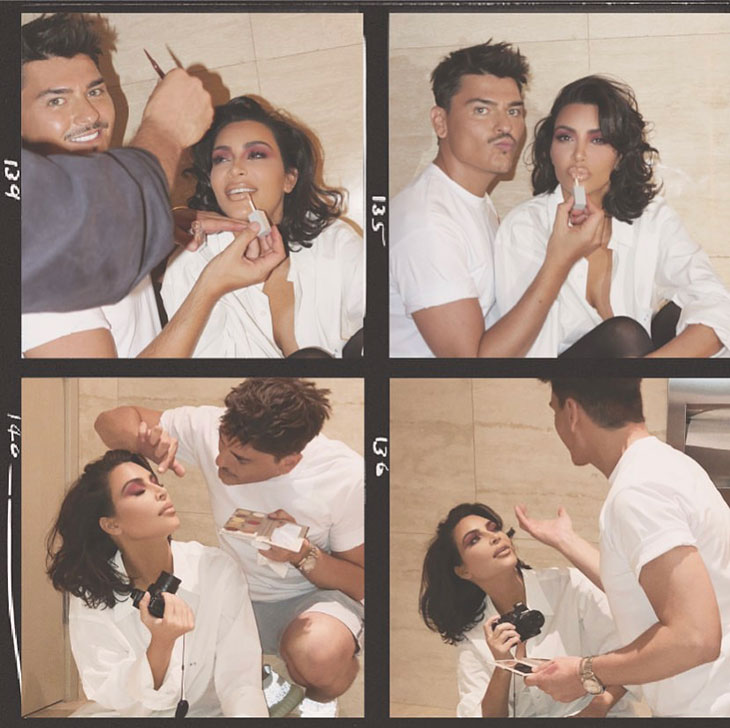 The Artist & Muse collection is launching November 22nd on kkwbeauty.com