The foundations for a winter holiday wardrobe begin with Christmas' bright red and cool shades of pine green, but closer to the new years adding up gold and silver can enliven the holidays spirit in even the coldest of the hearts.
With fashion industry amusing itself with the sentiment of festivity, the holiday collections are an important cog in the wheel of consumerism.
Read more after the jump: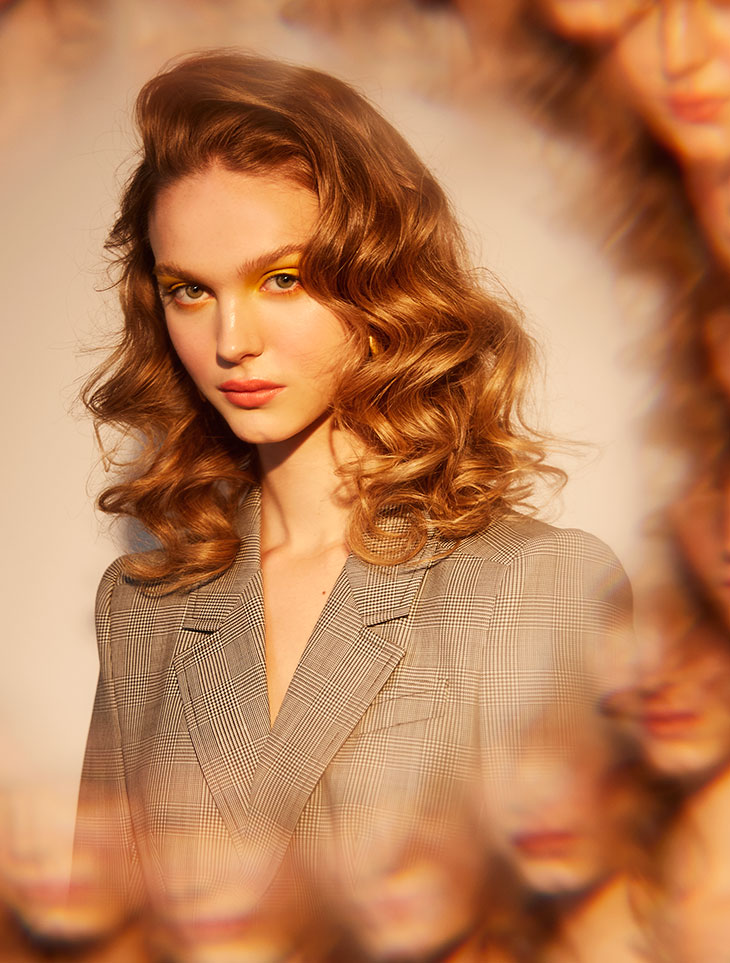 Beyoncé​ is the latest to join the holiday collections bonanza, the singer just released her annual Christmas designs, including anything from sweaters to Christmas tree ornaments. All of that with a genial catchphrase printed underneath her photo – "Your favourite wrapper". If it seems right about now literally everyone including your neighbour has launched a special Holiday collection, the chances are you are right. The launch of partywear and Holiday collections started almost two months ago, with top brands in now a desperate competition with the giants of fast fashion. Everyone from Ralph Lauren, to Miu Miu and Salvatore Ferragamo as well as Burberry had a holiday advert. Fashion is on the lookout for your Christmas spirit. To date only on our web page we ran the news of over 20 holiday campaigns. The creativity knows no boundaries when it comes to these adverts. Top model Alton Mason leads the pack for Ferragamo with his dance moves by Vogue-ing into the season, while Polo Ralph Lauren just defined a way to abuse diversity as a trend. Lauren's holiday is far from it's token model casts of the previous decades. Hopefully the American brand stays woke for the decade to come, still "every moment is a gift".
At the same time Burberry and Riccardo Tisci decided to ask 'What Is Love?" in their video advert featuring legendary supermodel Carla Bruni, a suited hunk with angel wings, Italian rapper slash Eurovision star Mahmood and even a live version of Satyr from Greek mythology (half goat half man known for a massive erection, happy this part got left out ). All of them dancing to the beats of 80s music for Riccardo Tisci's new vision of Burberry. That said, the sentiment of family and tradition was not left out with American designer Tory Burch. She's recalling family moments where supermodel Amber Valleta and her model squad are filmed in a posh wallpaper decorated upstate New York villa. Nevertheless, invitation to the family dinner thrown together by Joan Collins in the Valentino ad is something we would never pass on.
"Advertising has polluted and infiltrated culture. It's in our movies. It's in our television shows. It's in our books. It's in our doctor's offices. It's in the taxicabs. It's in the bar sitting next to you, the person who you think you're just having an idle chat with could have been placed there by an alcohol company." shared Phd Economist and Sociologist Juliet Schor sitting down for the Minimalism documentary from Director Matt D'Avella. Are we as consumers guilty of all of this? Surely not for Joan Collins bringing the Christmas joy!
No matter the moment we are often trying to distinguish a particular season's beauty by dressing accordingly. In the time for winter holidays we express ourselves by wearing chunky colourful sweaters and switching them off for a spark infused night out on the town. We work on channeling the season's festivity and elegance with our changing daily uniform of the perfect sweater and boots combination, the right dress to wear for the Christmas office party but also the big New Year's eve all wrapped in our warm teddy like coats.
But dressing with holiday season's opulence in mind starts with a preparation weeks even months in advance. Each gold and silver detail acts as an entry point into understanding, a kind of season spirit. Winter holidays are the moment to add that doze of opulence in anything but a small dose. High street stores, known for releasing over 50 collections per year, are to create more than one collection for the end of the year festivities. The collection aiming the Christmas celebrations is quickly followed by focus on the New Year's eve. Zara and H&M have their own lines of so called partywear, followed this season by quickly rising Polish high street store Reserved who's capitalizing on the 80s nostalgia with a 'blue velvet' partywear collection. The beauty industry is not far behind, not only by creating the makeup and beauty gift sets but by actually introducing whole new holiday lines.
Fashion wise while the dominating grey of winter can paralyse the shopper this moment of opulence comes as a much needed refreshment. Juliet Schor adds: "The era of fast fashion in which we are making clothes in sweat shops so we're not paying the true labour costs, and we are not paying the ecological costs of these things, drove the price of apparel down so far that used apparel became worthless. I like to think rice and beans cost more than used apparel. In historical terms that's the world upside down. And that represents the economics of such an extreme and profound unsustainability. For a scholar of these things, it's kind of breathtaking and horrifying. Fast fashion is what's happened to apparel and then increasingly to the home goods sector." Schor also notes: "Almost anything in the home now becomes an object of fashionability and that's been a just dramatic transformation. If you think about the concept of fashion, it embodies in it the idea that you can throw things away not when they're no longer usable, but when they no longer have that social value or they're no longer fashionable."
We are less than a month from the beginning of a new decade and everyone's talking about sustainability. Luxury brands and high street alike spent 2019 by vowing to change their ways. Many are stopping their practice of destroying clothes, some like Giorgio Armani and Prada are eliminating fur while at the same time promising to use only recycled nylon and plastic materials. Capitalizing on consumer's woke culture H&M is sticking to the credibility of it's vaguely defined "Conscious" line and at the same time continues it's garment collecting program. "These are all great examples of greenwashing. That's when companies market themselves as being way more green than they really are," proclaims the Patriot Act's Hasan Minhaj "they have all kinds of impressive claims but a lot of them are bullshit." The Netflix show host Minhaj continues to debunk the high street's green movement by a deep read of Inditex's annual report. Finding pages where proof of hardly any recycling is buried deep within the lengthy report.
While luxury brands are not able to keep up with the fifty plus collections a year pace set by the fast fashion industry the holidays serve as a masked moment for them to sell their pre-collections and first spring line drops. Most of the ads feature the actual resort collections, or so called mid season lines. This is the moment the fashion brands extend the line of their mid-season lines. By reports of many top brands mid season collections are often more successful than the ready-to-wear runway collections presented around the fashion weeks.
Although the winter holidays wardrobe should have it's foundations in it's flare for festivity, we don't need to arrive to each season's threshold with an urge to buy even more new Christmas sweaters and even more party dresses.
Words by Juliette Picard

Photographer: Kimber Capriotti
Model:Anna-Clara at New York Models
Stylist: Gina Marie Barbaro
Makeup Artist: Jo Franco
Hair Stylist: Madison Sullivan
Casting: Chad Thompson

This story is from DSCENE Magazine Issue Twelve, available here.