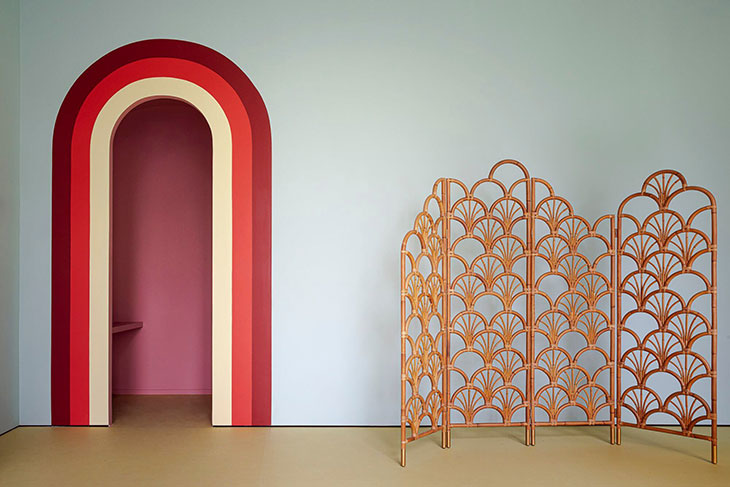 LuxDeco's chief creative officer Jon Sharpe sees Women's History Month out with his favourite iconic female designers.
March was Women's History Month. And when it comes to the celebration of women and their contribution to the world, the interior design industry is rich with fantastic female designers.
From icons of days past, like Dorothy Draper, or today's design mavericks such as Kelly Wearstler, there's no doubt that interior design has been shaped by some truly innovative female designers. Here's my round-up of the most iconic, forward-thinking and impactful female architects and designers who deserve to be celebrated all year round.
Discover 9 iconic female designers and why they've made their mark after the jump: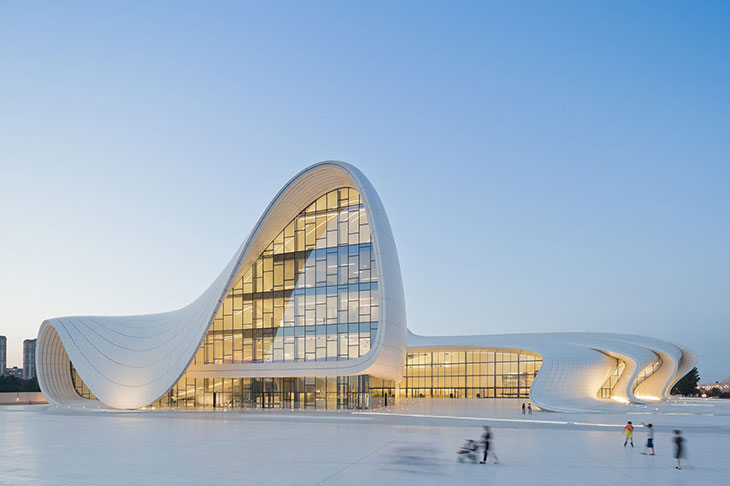 1. Zaha Hadid for her redefinition of 21st century architecture
The world of design is still mourning Zaha Hadid, after her premature death in 2016. Arguably one of the most important and era-defining architects of the 21st century, Hadid broke the mould in more ways than one. She captured the imagination of the design world with her awe-inspiring spatial designs that can be seen all around the world.
Iraqi-born, Hadid's noteworthy projects include the mesmerising fluidity of the Heydar Aliyev Centre in Baku, Azerbaijan and the Dongdaemum Design Plaza (DDP) in Seoul, South Korea. Hadid was the first woman and Iraqi to win the much-coveted Pritzker Architecture Prize, which she was awarded in 2004. She also won the Stirling Prize (the UK's most prestigious architectural award) in 2010 and 2012. In February 2016, just one month before her untimely passing, Hadid became the first and only woman to receive the RIBA Royal Gold Medal.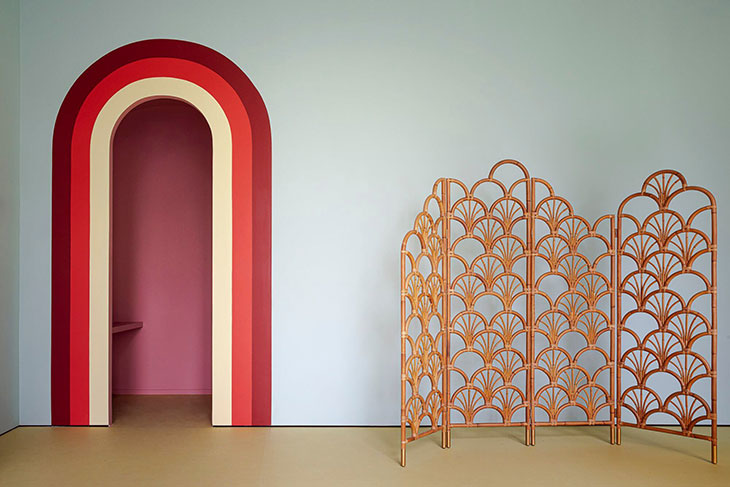 2. India Mahdavi for transforming childhood inspiration into trend-forming interior designs
French interior design maven India Mahdavi is all about colour. Best known for totally transforming the interior of London's sketch with a shade of pink that quickly became the zeitgeist, Mahdavi can be said to be behind the 'Millennial Pink' trend.
Playfulness mixes with streaks of genius resulting in product collaborations that are highly in demand. She's created wallpaper with De Gournay, a table and tray with Louis Vuitton and fabrics with Pierre Frey. Mahdavi has also worked with Valentino and Laduree for years; collaborations that produced the instantly recognisable pastel interiors that she's known for. These include her total reconstruction of an entire floor at Kadewe in Berlin.
3. Ilse Crawford for her cerebral approach to using design to enhance everyday life
London-based Ilse Crawford MBE is an interior designer and an academic, and as such cuts a unique figure within interior design. Originally founding editor at Elle Decoration, Crawford moved on to develop a home collection in collaboration with Donna Karan. In 2001, Crawford launched Studioilse, and has produced endless human-centred, thoughtful and varied projects in the intervening years. Her academic career includes a role as head of Man and Wellbeing at the Design Academy, Eindhoven for 21 years, which underlines her massive impact on the industry as a whole.
4. Dorothy Draper for her modern spin on classical aesthetics with the invention of Modern Baroque
Dorothy Draper is truly iconic. One of the very first female interior designers to professionalise her talents into a career, Draper was born in the US in 1889. She set the design bar extremely high for women designers, and although she died in 1969, there are few to touch her even now. She's particularly known for her ground-breaking choices of colour, that deviated from the typical choices from her era. She was all about turquoise, chartreuse and coral red in a time of dark and austere colours.
As well as copious product designs for everything from cosmetics to car interiors, Draper was commissioned to design some of the highest profile public spaces, including the Metropolitan Museum of Art in New York.
5. Andrée Putman for Ecart International, a platform she founded for designers in the early 20th century
Andrée Putman is an industry legend thanks to her design collaborations with the likes of Karl Lagerfeld and Yves Saint Laurent. Born in 1925, the French interior designer established a global reputation by working on a wide range of projects, all of which showcase her calling cards of light, space and elegant minimalism.
Major projects designed by Putman include the Guggenheim Museum and for Air France Concorde. She then launched her own studio, which since her death in 2013 has been led by her daughter Olivia. Putman also worked on product design for all kinds of high-end brands, which has given many of us the opportunity to incorporate her restful, anti-excess aesthetic into our living spaces.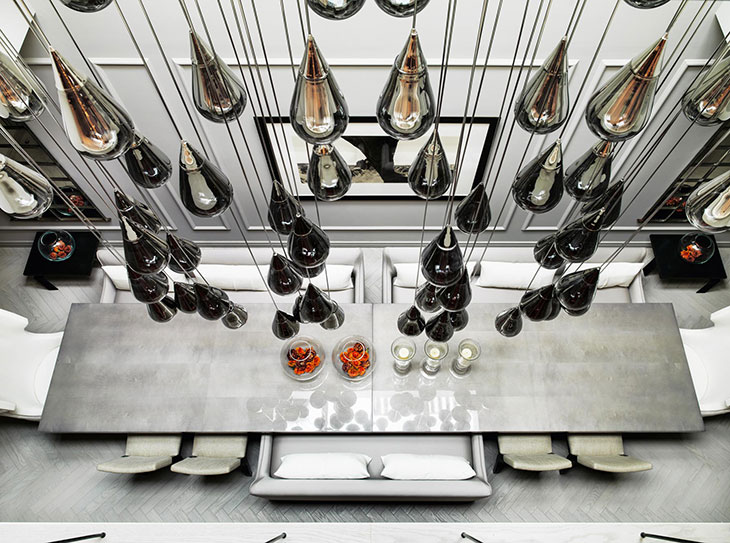 6. Kelly Hoppen for her timeless appeal and mastery over a colourless palette
Kelly Hoppen MBE has managed to launch an entire aesthetic, which is now synonymous with her name. The Queen of Taupe has definitely changed the industry over her 40 years in the industry. The 'Kelly Hoppen' look can be described as understated luxury, monochrome tranquillity and where East meets West.
Hoppen's business empire is vast, and now spans every area of interior design, a popular product range, nine design books and an appointment as a GREAT Ambassador for the UK by the Government. Having spent time as an investor on Dragon's Den, Hoppen continues to champion the country's young entrepreneurs as an ambassador for the Prince's Trust.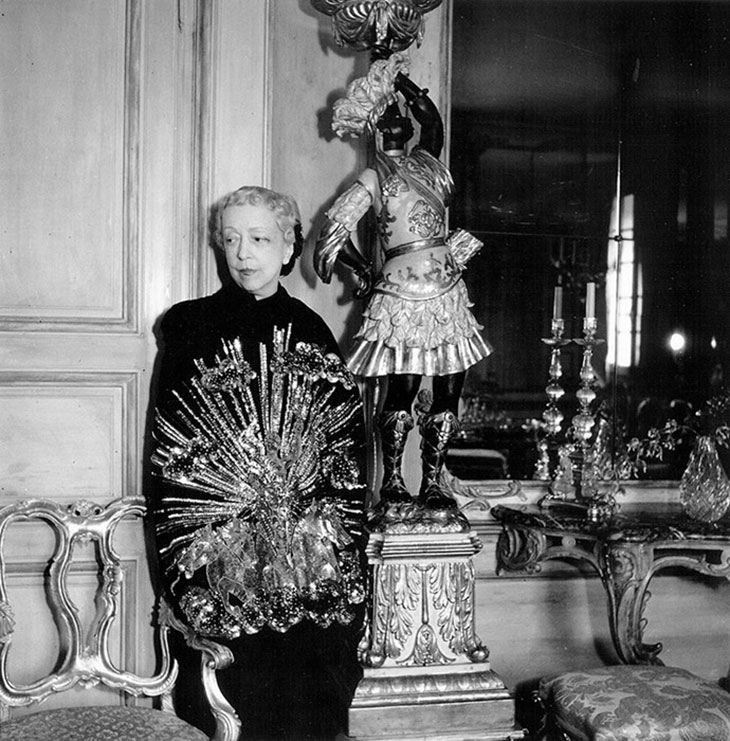 7. Elsie de Wolfe for her timeless design advice in her book The House in Good Taste
Credited as 'the mother of interior decoration', Elsie de Wolfe was born in the US in 1859. By the time she died in 1950, de Wolfe was a world-famous designer known for her deft rendering of light feminine spaces, interspersed with antiques, animal print and soft upholstery.
Her big break came when she was asked to decorate the very first women's clubhouse in America – The Colony Club in New York. From there, the writer and interior designer built up an impressive list of clients and contacts, including art collector and industrialist Henry Clay Frick.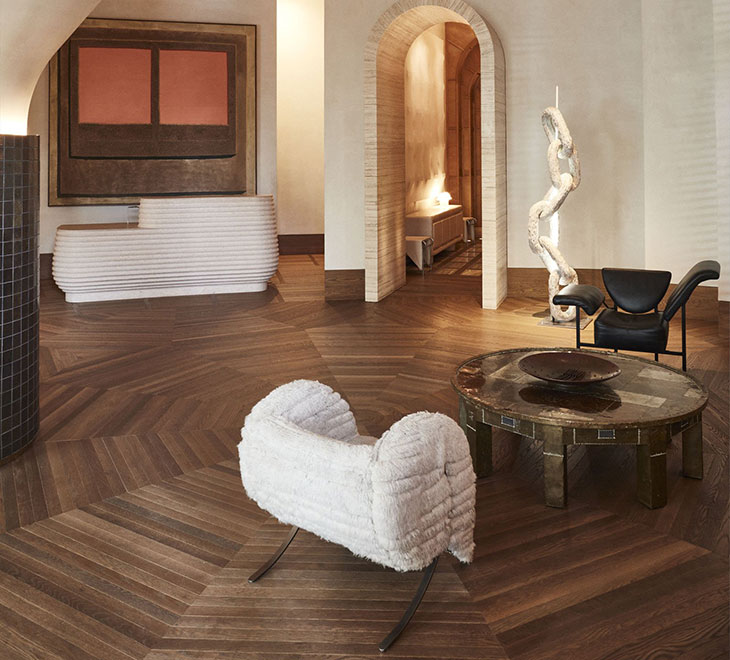 8. Kelly Wearstler for her absolutely fearless interiors
One of the world's most in demand celebrity designers, Kelly Wearstler is known as "the Queen of Maximalism". Her distinctive interiors are recognised everywhere, and she's also launched her own distinctive lifestyle brand that covers everything from jewellery to lighting and wallpaper to décor. Her iconic designs include a mix of unexpected shapes, brave textures and stimulating colour palettes. Examples of these can be seen at the Bergdorf Goodman restaurant in New York, the Four Seasons hotel in Anguilla and the Viceroy Hotels in Santa Monica.
9. Gae Aulenti for inspiring the next generation of architects
Gae Auleni was one of very few women designers working in post-war Italy. Born in 1927, Auleni became known for her stage design, interiors, lighting, furniture, architecture and graphics as part of a career that ran until her death in 2012.
One of the most beautiful and visible parts of her legacy can be seen at the stunning Musée d'Orsay, which she transformed architecturally from the original Paris train station building. As part of the Neo Art Nouveau group of architects, Auleni took design inspiration from music, history, philosophy and art.