Discover the newest chapter of the Millie Bobby Brown collaboration with Vogue Eyewear – the Laugh Out Loud collection. Actress and activist, has joined a list of famous women who have worked with the brand this February, including Gigi Hadid and Eva Mendes.
RELATED: EYEWEAR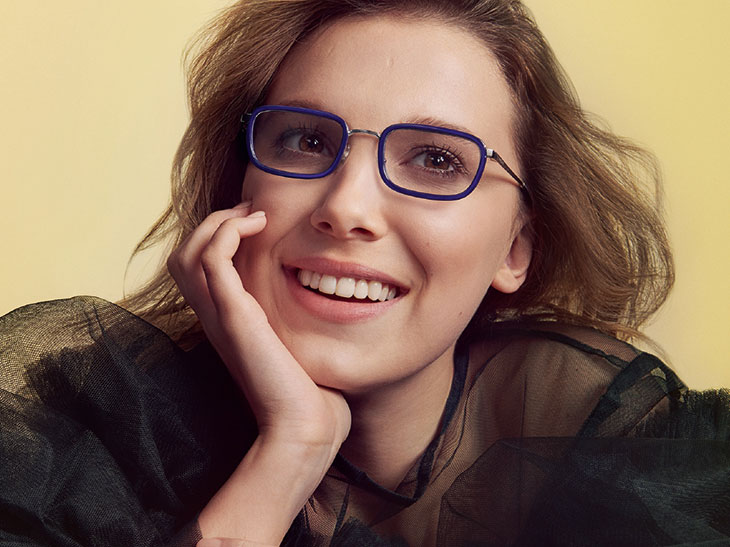 I am delighted to have had the opportunity to collaborate with Vogue Eyewear in creating my first collection of frames. Vogue Eyewear is synonymous with fun, exciting and avant-garde style: a perfect combination! The models are designed to wink at girls beyond the trends of the moment, but also to be accessible.
– Millie Bobby Brown.
Known for her authentic style, Millie Bobby Brown is loved by many leading brands for her spontaneous and totally personal approach to fashion. She has shown that she has what it takes to transform her supernatural talent into must-have fashion accessories thanks to her Capsule Collection, designed in collaboration with Vogue Eyewear.
Designed to adapt to any mood, from ultra-feminine pastel tones to retro-chic metallic materials, from bold and eccentric profiles to spatially shaped lenses, this collection boasts premium quality materials and striking lines that guarantee each model a look irresistible, approved by Millie Bobby Brown.
Discover the first drop of the collaboration here.