Venice International Film Festival selected Abel Ferrara's latest documentary feature "Sportin' Life", produced by Saint Laurent, as part of its 77th Edition. The documentary will be premiered on September 5th.
DIscover more after the jump: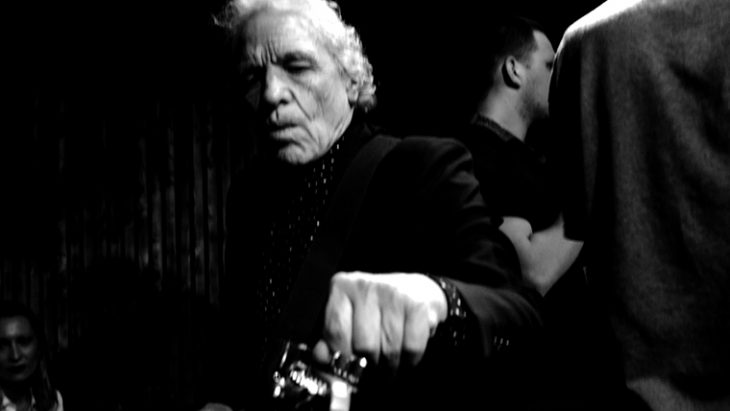 Sportin' Life is the sixth incarnation of the international art project, SELF – curated by Saint Laurent's creative director, Anthony Vaccarello.
This project is an artistic commentary on society while emphasizing the complexity of various individuals through the eyes of artists who evoke the Saint Laurent attitude of confidence, individuality and self-expression.
The documentary is an exploration into the sources and personal history of creativity, the essential life of an artist. Raw and sharp – it has the feeling of a moment in time that is still happening.
Abel Ferrara's intimate and lush look at his own life, his world refracted through his art – music, filmmaking, his collaborators and inspirations such as Ferrara's early works and his creative partnerships with Willem Dafoe, Joe Delia, Paul Hipp and the musicians who inspired this work.
"I have been shooting predominately documentaries the past 10 years or so. Whatever the subject – Piazza Vittorio, Padre Pio – we also film the process itself….so our team and I are a part of it. The subject of my new documentary is the relationship I have to my work, to Willem Dafoe, and my music and art. These relationships are the starting point and I could not avoid facing what the world went through this year with the pandemic."
– Abel Ferrara

Cast
Abel Ferrara – Himself
Willem Dafoe – Himself
Cristina Chiriac – Herself
Anna Ferrara – Herself
Paul Hipp – Himself
Joe Delia – Himself
Crew
Director: Abel Ferrara
Music: Joe Delia
Photography: Sean Price Williams
Editing: Leonardo Daniel Bianchi, Stephen Gurewitz
Sound: Neil Benezra
Trailer Editing: Daniele Piatti
Produced by
SAINT LAURENT
Anthony Vaccarello
VIXENS
Gary Farkas
Olivier Muller
Clément Lepoutre
Diana Phillips