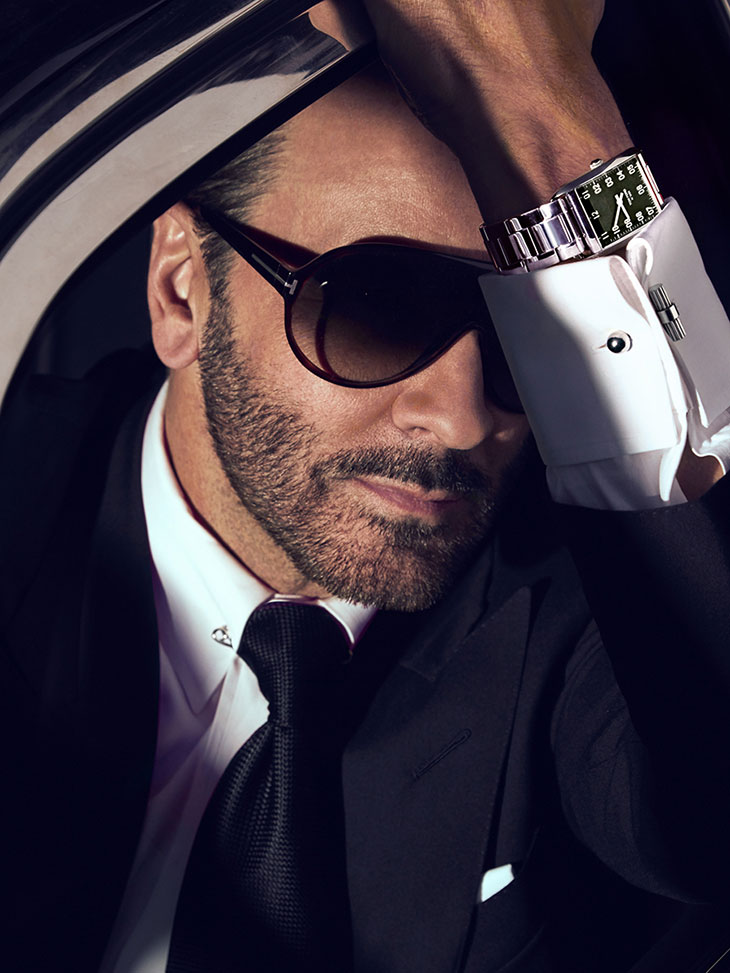 Tom Ford Timepieces announced the launch of their very first luxury timepiece made from 100% ocean plastic, to be released in November. Every Ocean Plastic Timepiece purchased permanently removes the equivalent of 35 bottles of plastic waste from the ocean, with all packaging being recyclable.
In my opinion, ethical luxury is the greatest luxury of all. The Tom Ford customer is sophisticated with a heightened awareness of the issues facing our planet and the responsibility we have to protect it. Sustainability is a key issue in our lives right now. In particular, the amount of ocean plastic that we are generating is perhaps taking the greatest toll on our environment of all. For every 1000 Ocean Plastic Timepieces we produce and sell, we permanently remove and prevent 490 lbs of plastic waste from entering the ocean. It is incredibly appealing to know that you are not only wearing a high-quality product, but by simply owning the product you are also taking direct action to improve the planet. – says Tom Ford
Every year more than eight million tons of plastic waste enters the ocean. This Swiss-made watch was developed and produced in partnership with suppliers who are equally committed to finding solutions to the worlds' plastic problem. 
The timepiece will retail for $995 and will be available at Tom Ford boutiques worldwide, as well as online at tomford.com starting in November, 2020.