Designer TOM FORD unveiled his Fall Winter 2021.22 Menswear Collection, that explores dressing up in a more casual yet luxurious way. The collection brings Paul Simonon's inspired looks as well as pieces influenced by the 60's and the 80' fashion. The collection also offers relaxed looks for fun nights in. Photographer Julien Martinez Leclerc captured the lookbook featuring models Cherif Douamba, Henry Kitcher, and Maikls Mihelsons.
TOM FORD FALL WINTER 2021 WOMENSWEAR COLLECTION
Double or single breasted jackets. Military coats. Shorter pants worn with boots or a 1960's loafer. Turtlenecks and trim pants or jeans cut in mohair twill complete this clean streamlined silhouette. Luxurious shearling, leathers and suedes. Sweatshirt pieces remain and are mixed in with more tailored pieces. As are denim jeans in a new bleach-splattered wash. I feel that this mix of casual and dressed pieces will be a legacy of the pandemic for a few seasons.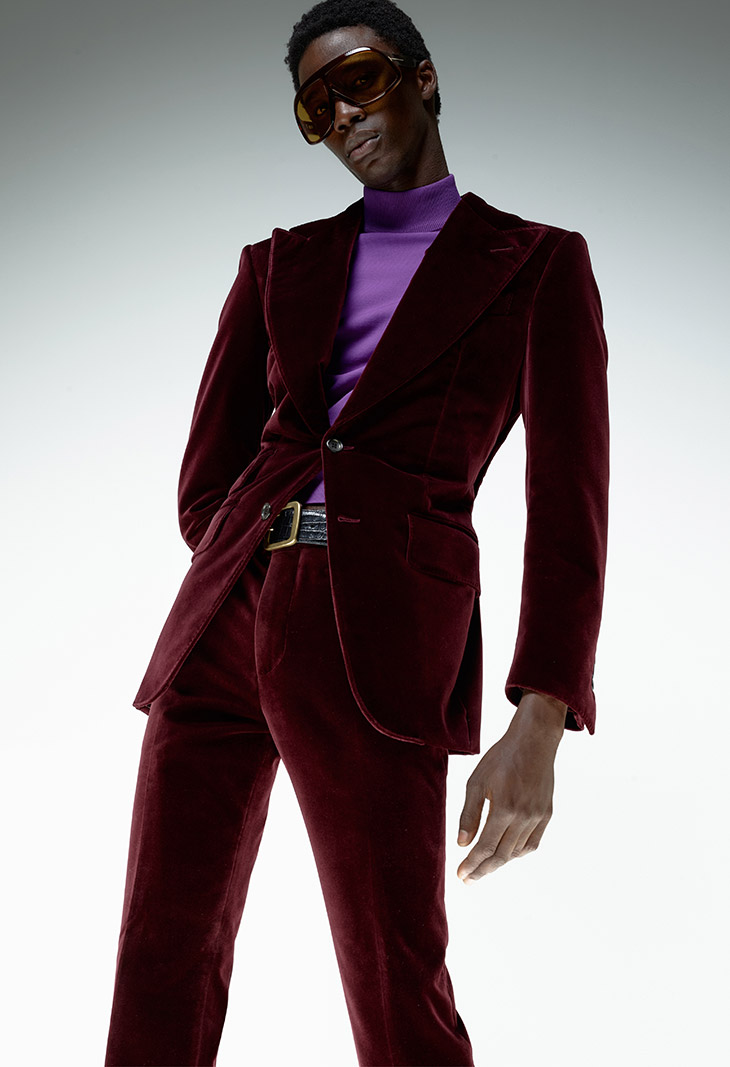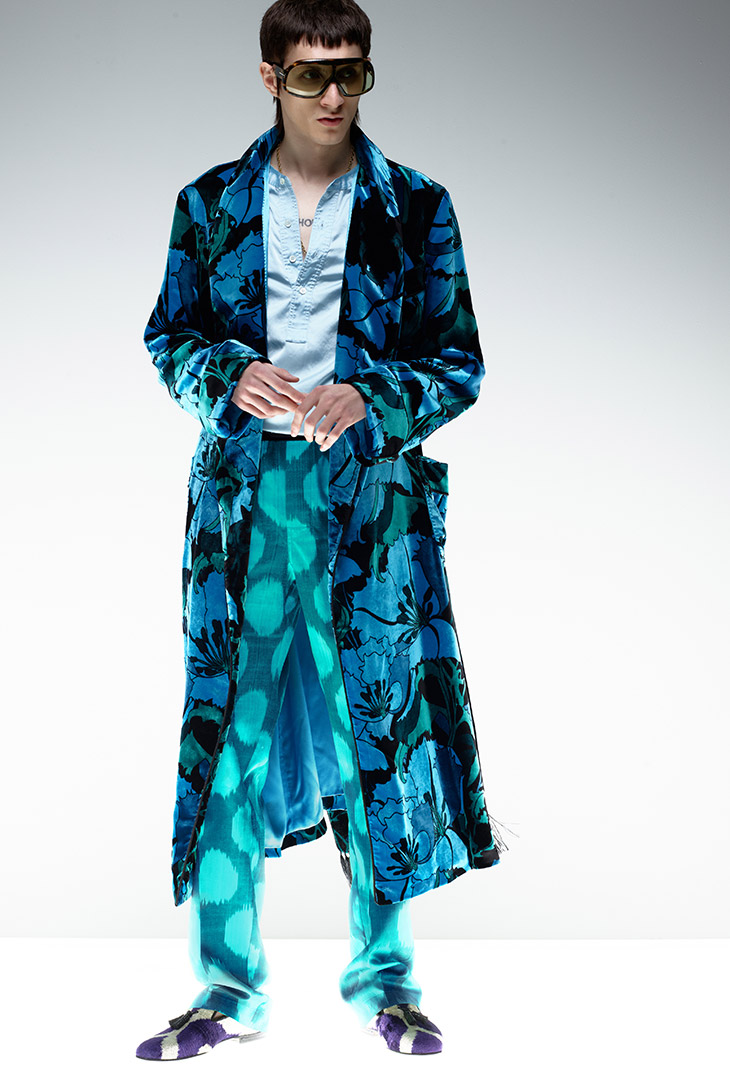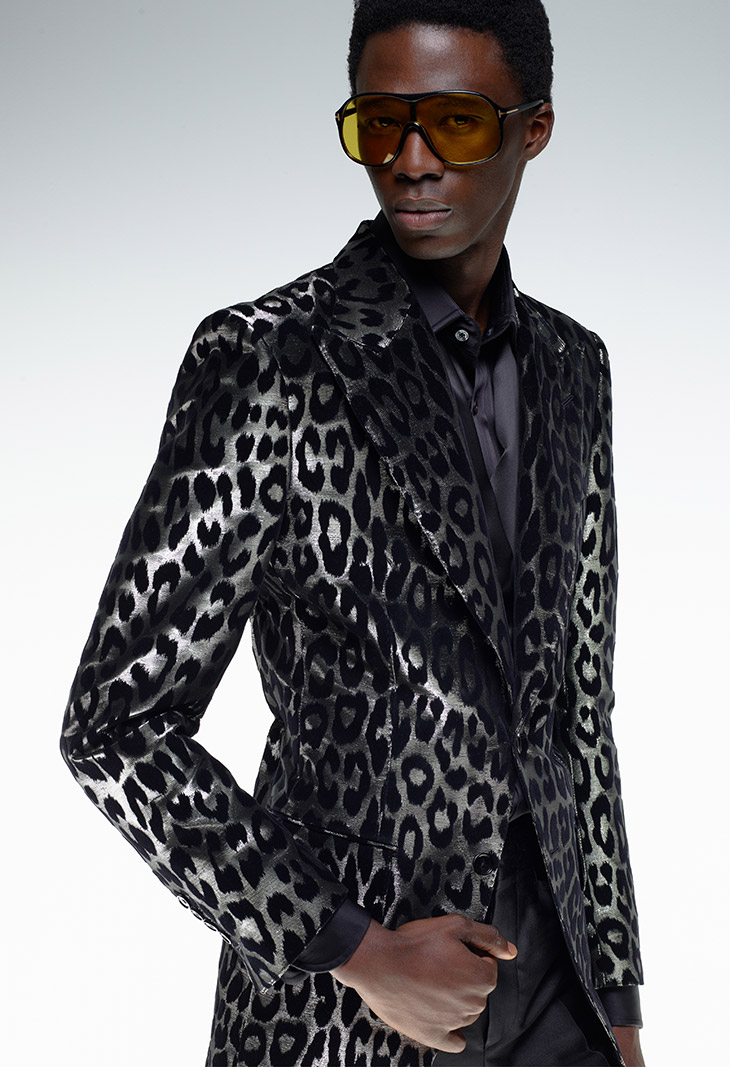 For a celebratory night there are extravagant silk jacquard evening jackets worn with pale socks and unbuttoned silk shirts. Animal prints are a classic for me and we have interpreted these in metallic printed evening jackets. As the trend to stay home more will linger, we have done pajamas and robes in intense colors and patterns. If you have to stay home, it might as well be fun. – Tom Ford